TEF Exam Canada – Format, Dates, Syllabus & More
TEF Exam Canada – Format, Dates, Syllabus & More
Updated on 05 May, 2023
Created in 1998 by the Paris Ile-de-France Chamber of Commerce and Industry, Test d'Evaluation de Français or most commonly known as TEF Exam is a mandatory exam that measures French competency. For international students aiming to pursue higher education in Canada, proving that you know at least one of Canada's official languages is a priority. The exam is for both French and Non-French immigrants to demonstrate proficiency in the French language, and as evident, French speakers have the upper hand. If you are going to Canada via Express Entry, the TEF exam is mandatory. Your score in the TEF exam in Canada should be above seven at least; test scores are valid for two years.
The TEF exam in Canada examines different abilities such as French speaking, writing, reading, and listening. With the successful test, you become eligible to work and travel anywhere in Canada; TEF is also compulsory if you want to apply for Canadian citizenship in the future. The exam is officially accepted and recognized by-
The Ministry of Higher Education, Research and Innovation
The Swiss State Secretariat for Migration
The French Ministry of the Interior
The Department of Immigration, Refugees, and Citizenship of Canada
The Quebec Ministry of Immigration, Francisation, and Integration
The French Ministry of Education
Read More: Guide to difference between TEF and TCF Exam
TEF Exam format – TEF Exam Structure & Syllabus
The TEF exam is based on five different modules that candidates will have to clear with at least 7 points in the test. The timing and questions given in the test are as follows-
Speaking: 2 subjects in 15 minutes
Listening: 60 questions in 40 subjects
Writing: 2 topics in 60 minutes
Reading: 50 questions in 60 minutes
Vocabulary & syntax: 40 questions in 40 minutes
Here's the format of different TEF modules.
Speaking
The speaking module gauges a candidate's ability to communicate well in French. Section A consists of obtaining information in the test, and section B consists of conversing with someone.
Writing
The writing module gauges the ability to express oneself in written format. Section A consists of writing articles, and section B will ask you to justify and express your point of view in written form.
Listening
In the listening module, the candidate will have to listen to and understand the French audio clips. The questions will be in multiple-choice questions format.
Reading
The reading module will test the candidate's ability to read, evaluate and understand written materials. The questions are asked in multiple-choice formats.
Vocabulary & Syntax
The vocabulary and syntax test (LS) evaluates a candidate's ability to use punctuation and incorrect grammar. Even this paper is in multiple-choice formats.
Please note that students will have to submit all the exams on the same day for the certificate to be recognized and accepted by the Canadian government.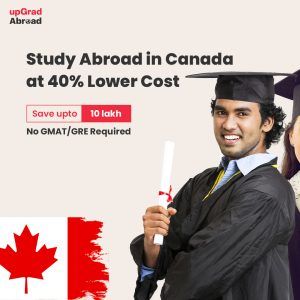 How to register for the TEF exam in Canada
Candidates above 16 years of age can apply for the TEF Canada Exam. Here's is a step-by-step guide to registering for the TEF exam:
Visit the official website of the TEF Exam
Fill out the registration form correctly
Then upload photographs with a white background
Then upload the first and last page of the passport
Submit the NEFT reference payment number
Upon submission, students will have 5 days to register for the seat, or it might be offered to the next person on the waiting list
TEF Canada Exam Dates 2022
Conducted by Alliance Francaise, the exam centers are located in Chandigarh, Kolkata, Delhi, Vadodara, Mumbai, Pune, Indore, Chennai, Coimbatore, Mysore, Pondicherry, Mangalore, Trivandrum, Jaipur, Bhopal, Trichy, Bangalore, Ahmedabad, and Panjim.
Here are the TEF Exam dates in India 2022-
Exam Center
Exam Date
Ahmedabad
April 15, 2022
Mumbai

April 23, 2022

April 30, 2022

May 14, 2022

May 21, 2022

June 11, 2022

June 18, 2022

July 23, 2022

July 30, 2022

August 20, 2022

August 27, 2022

September 10, 2022

September 17, 2022

October 1, 2022

October 15, 2022

November 5, 2022

November 12, 2022

December 10, 2022

December 17, 2022

Bhopal

April 26, 2022

May 5, 2022

May 12, 2022

May 19, 2022

June 2, 2022

June 21, 2022

July 7, 2022

August 4, 2022

August 10, 2022

August 17, 2022

September 1, 2022

September 8, 2022

September 20, 2022

October 6, 2022

October 20, 2022

November 3, 2022

November 10, 2022

November 17, 2022

December 1, 2022

December 8, 2022

December 21, 2022

Ahmedabad
April 15, 2022
Chennai

April 30, 2022

May 28, 2022

July 2, 2022

August 27, 2022

September 30, 2022

October 29, 2022

November 19, 2022
Source- LA Foret
TEF Exam Fees
In India, TEF exam fees cost $440 and must be made at the time of registration. In case of rescheduling or cancellation before the registration deadline, a non-refundable $75 will be charged. Past the registration deadline, no rescheduling or refund will be processed. Payment can be made in the form of cash, cheque, online, visa or MasterCard.
Important Tips to Know
For Non-French speakers, the TEF exam in Canada is not easy to crack. Students need to prepare for months to clear the exam in one sitting. To qualify, a 7+ score is mandatory, and there's no shortcut to achieving that. Here are a few essential tips for the TEF exam in Canada.
The TEF exam is compulsory if you want to apply for Canadian citizenship in the future.
1. Know The Format of the TEF Canada Test
Any applicant can't perform well without knowing the TEF exam syllabus and format. The official website of the TEF exam provides the format and syllabus for the exam. Also, write, read, speak and listen to the language without any mistakes. These are the main spectrums you'll have to qualify to pass the exam and become eligible to apply for the courses you're aiming for.
Read More: Settle in Canada from India
2. Practice French anytime possible
For beginners, the TEF exam can turn out to be a little tough to crack. A lot of practice is required, and when we talk about learning a new language, the best approach is to try it in daily life. When you converse with people around you, you'll get more confident. Read books, watch French movies, shows, and YouTube videos and try speaking it. If you know any French professors, natives or friends who know the language well, indulge in a conversation with them that will make you aware of your errors, and help you score great in TEF.
3. Learn Online
Search tutorials on search engines, and familiarize yourself with the speaking and listening section of the exam.
Look out for sample papers and practice rigorously.
You can visit the Français 3.0 mobile application and evaluate your French via various tests.
Multiple sites help prepare for TEF exams; you can sign up for them if you need assistance.
4. Get help from books
There are many books available to help prepare for the TEF exam. Here are a few books you can get quickly, but please note that the exam questions keep changing, and you need to prepare yourself without depending on any source material. The books are-
a. TEF (test d'évaluation de français)
b. Test d'évaluation de français
c. ABC TEFAQ
d. TEF Canada Express Guide
Always check sample papers. Analyze sample papers and understand the pattern and type of questions asked; they will help you grasp the exam pattern.
Indulge in mock tests as much as you can. If you are a beginner, mock tests will help you to prepare for the exams better. Seek help from someone who knows advanced level French.
Read More: Study in Canadian Universities without IELTS test
5. Set your goal
You will be able to prepare much better if you have your goal set. For example- do you want to qualify for the test and take admission in any university and get a Canadian degree, then you prepare to get a passing score. However, if you want to apply for Canadian citizenship shortly, you'll have to double the amount of preparation to achieve high scores.
6. Join the online community
Joining a community of students preparing for TEF exams will give you an upper hand in your preparation, as you'll get a lot of help and support from fellow applicants. Everyone giving exams has a set of goals according to which they start their preparation. Indulging in discussions with them and clearing your doubts will help you in exams.
With proper preparation and practice, you will easily ace the TEF Exam in Canada in one go.
TEF Exam Rules and Regulations
TEF Canada Exam has a set of particular rules and regulations that all candidates must adhere to. On the day of the TEF exam, candidates must check in with the invigilators or any official supervisor of the examination center, along with an official identity card and notification of the exam schedule. Upon the identity check, the officer will assign the seats to candidates. They will receive an answer sheet guide which will have the candidate's name, date of birth, and ID number.
Please note that any draft or any form of spare paper from outside is not allowed inside the examination hall. No exits will be permitted during the examination. Candidates can only leave once they submit their answer sheet or in case of any emergency. A medical certificate is required in case of any emergency.
In case of any misconduct or fraud, candidates will be barred from exam for a particular period, as per the directions of Paris Ile-de-France Chamber of Commerce and Industry.
Frequently Asked Questions
How to Get TEF Canada Results?
The TEF Canada exam result will be delivered to the candidate 4 to 6 weeks after the exam. The personalized and detailed certificate will have scores as per the modules. The result will be sent by post or email.
How is the TEF Exam Graded?
The TEF is a French exam for Canada that evaluates the French language skills of candidates on a scale of 7 which ranges from 0 to 6 denotes basic competency, whereas level 6 indicates fluency in the French language.
Top Study Abroad Destinations
0