TOEFL Guide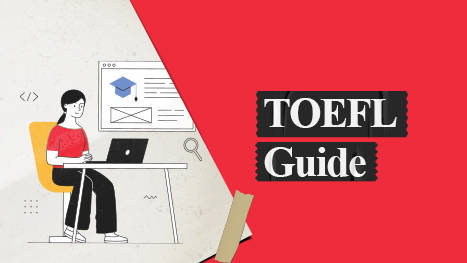 Description
TOEFL is one of the most preferred tests taken by test-takers. Also known as the Test of English as a Foreign Language, TOEFL is a standardized English language proficiency test that assesses the capability of non-native speakers to undertake a course of study in English. TOEFL is recognized in more than 11,000 universities in over 150 countries worldwide, including the USA, the UK, Canada, Australia, Europe, and Asia. It is conducted by Educational Testing Service (ETS), a non-profile organization, and the test is designed to evaluate a person's reading, writing, speaking, and listening capabilities.
Similar E-Books Related To TOEFL
Disclaimer
All information provided on this page is for general use and upGrad Abroad is not responsible for any errors or omissions. Any action taken upon the information found on this website is strictly at your own risk.