University of Sunderland
Sunderland , UK

163
No of Courses
Government
University Type
https://www.youtube.com/watch?v=SwX4vxcMjGM
Amenities Included
Accommodation

Sports

WiFi
Course Fee

INR 14.97L/yr

Exam Accepted

NA

Intake Session

SEP 2024
Course Fee

INR 14.43L/yr

Exam Accepted

NA

Intake Session

SEP 2024
About University
Edinburgh Building, Chester Rd, Sunderland SR1 3SD, United Kingdom
Founded in 1901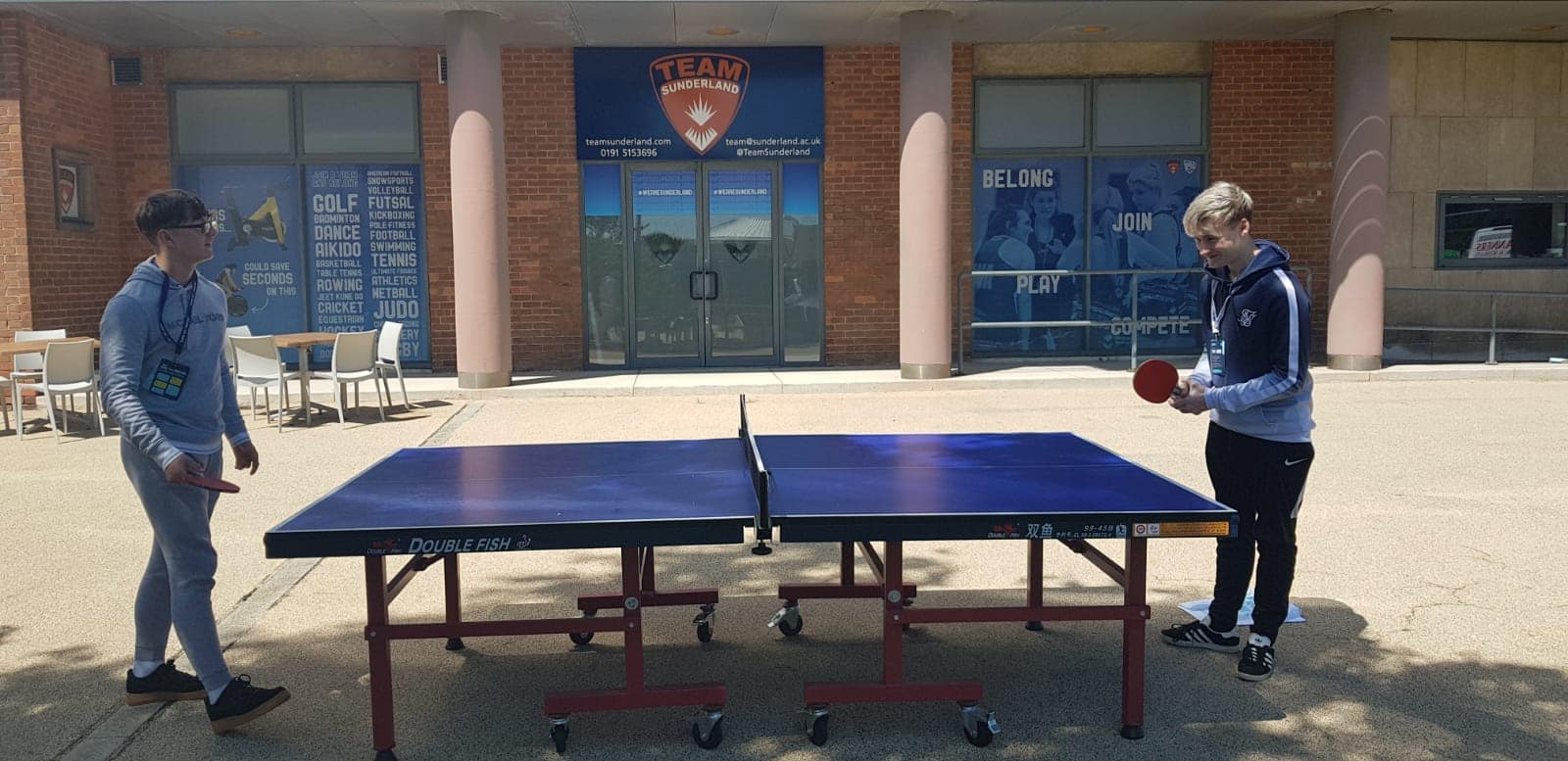 +18 more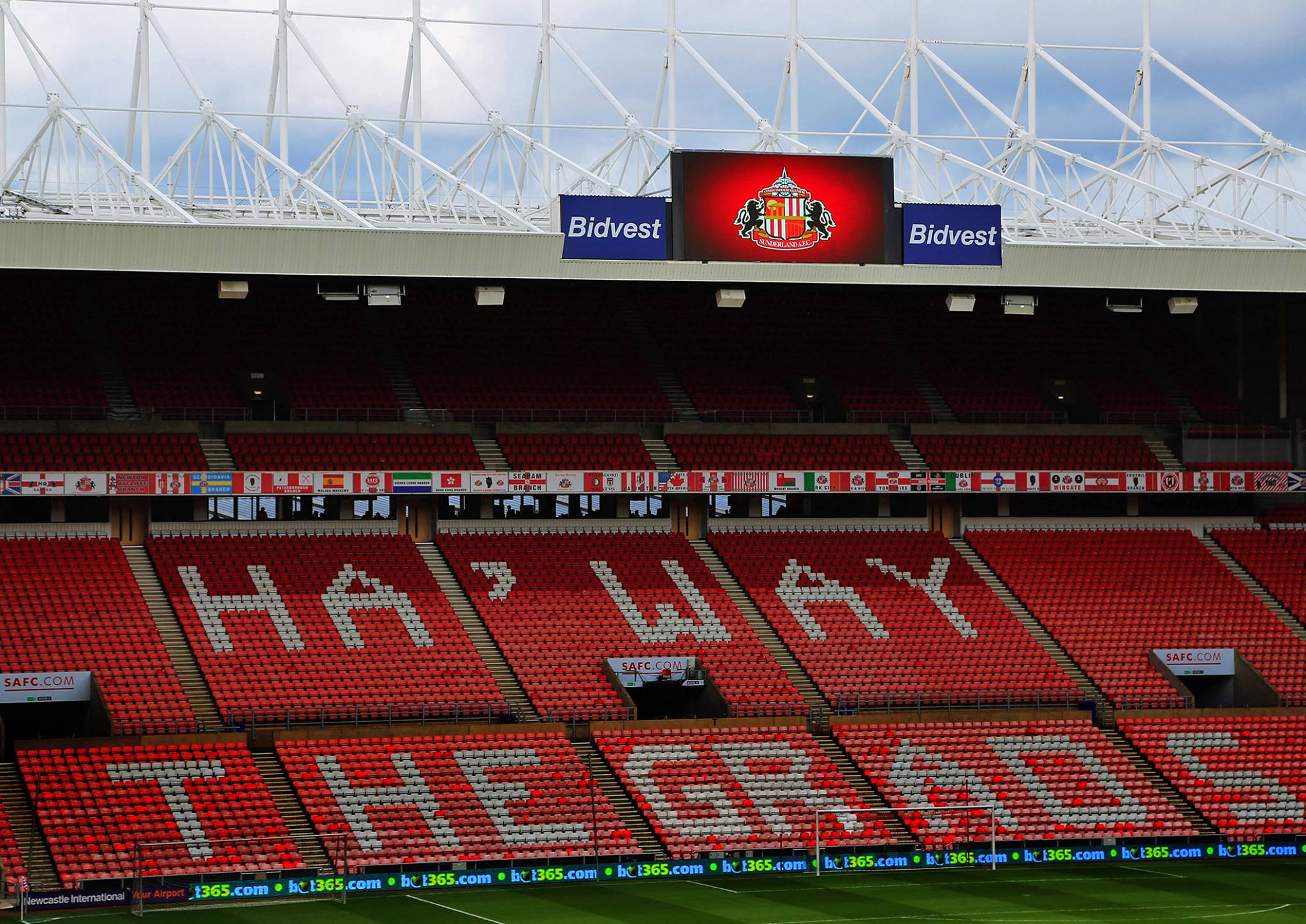 +18 more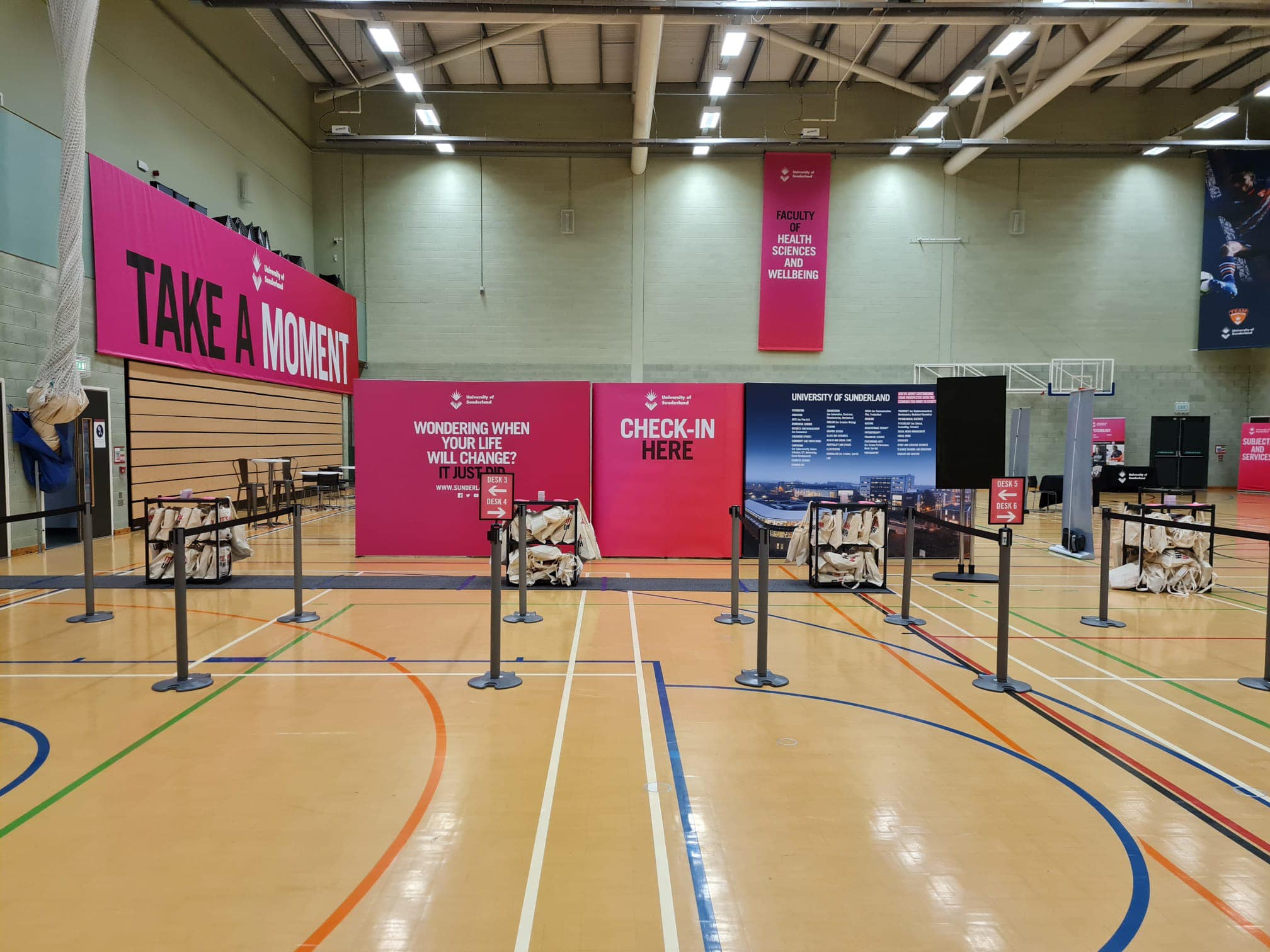 +18 more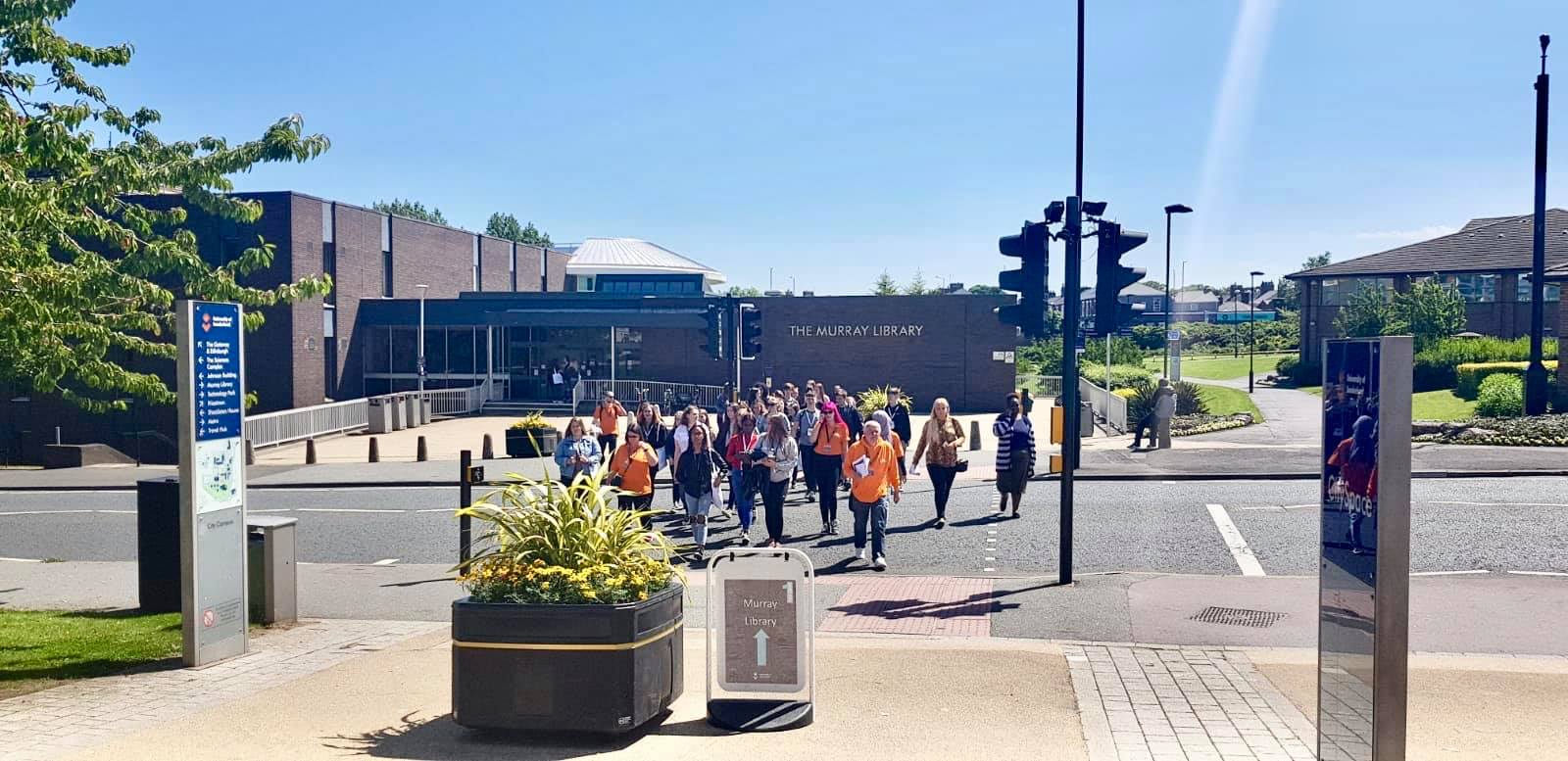 +18 more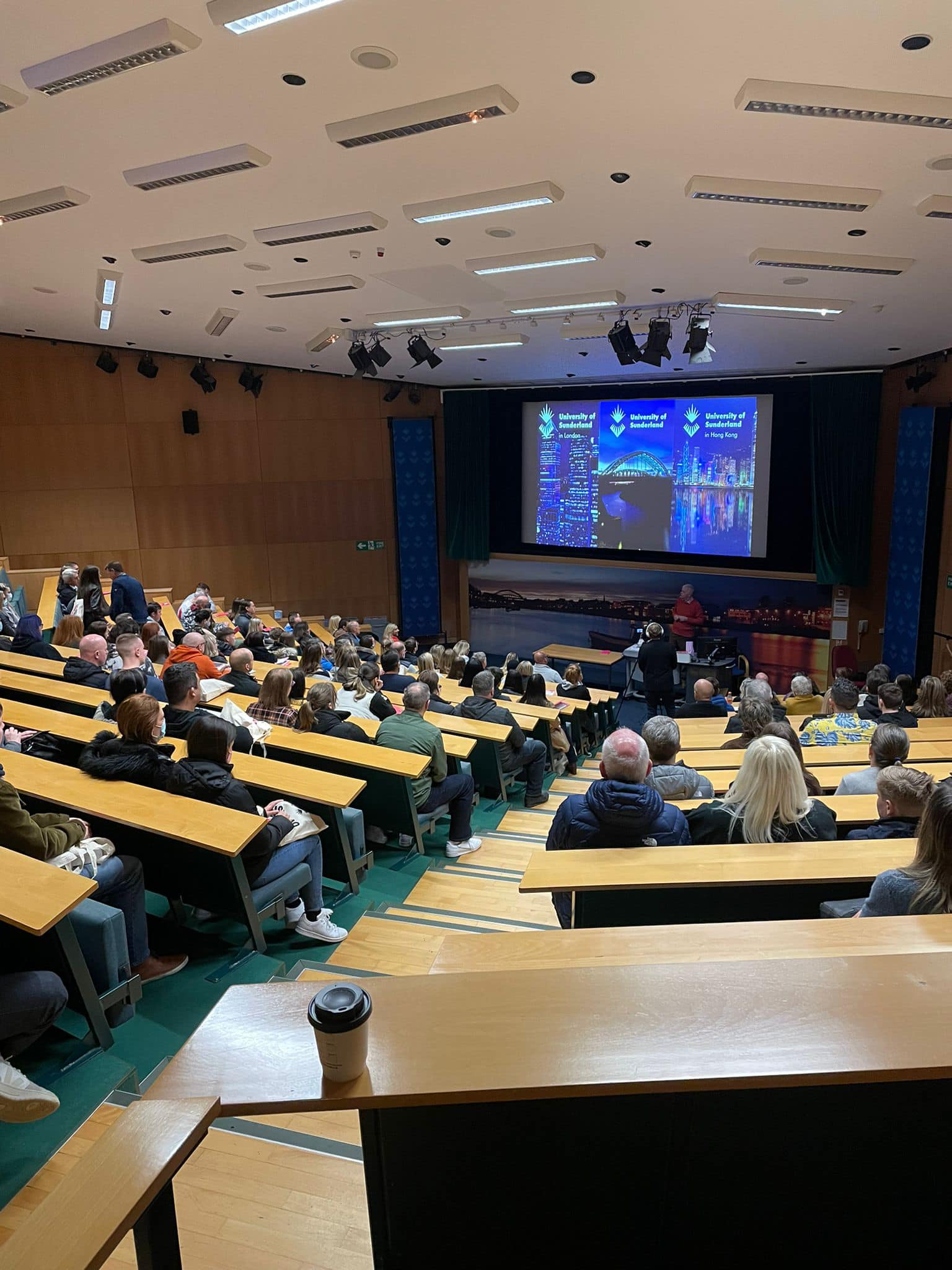 +18 more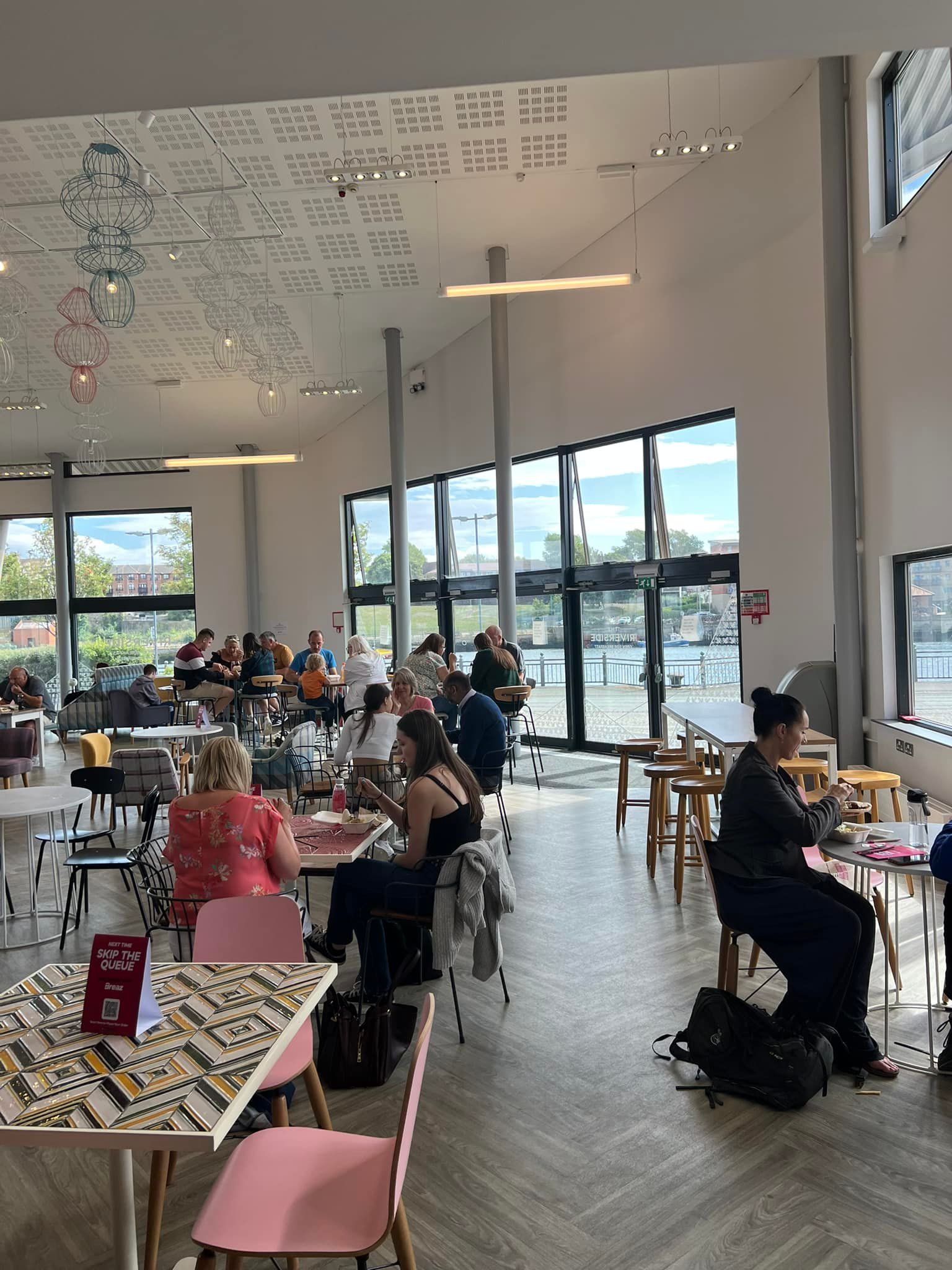 +18 more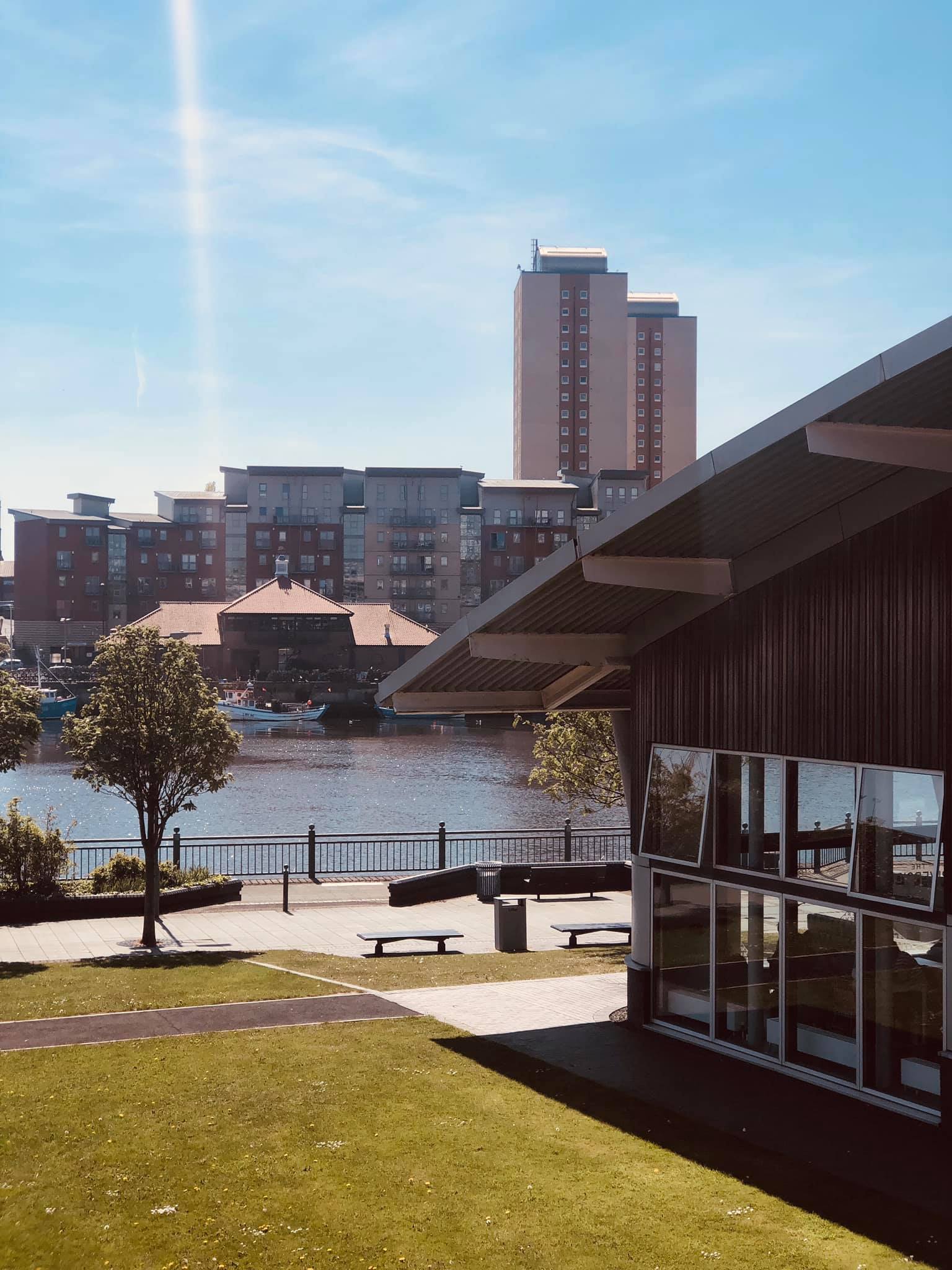 +18 more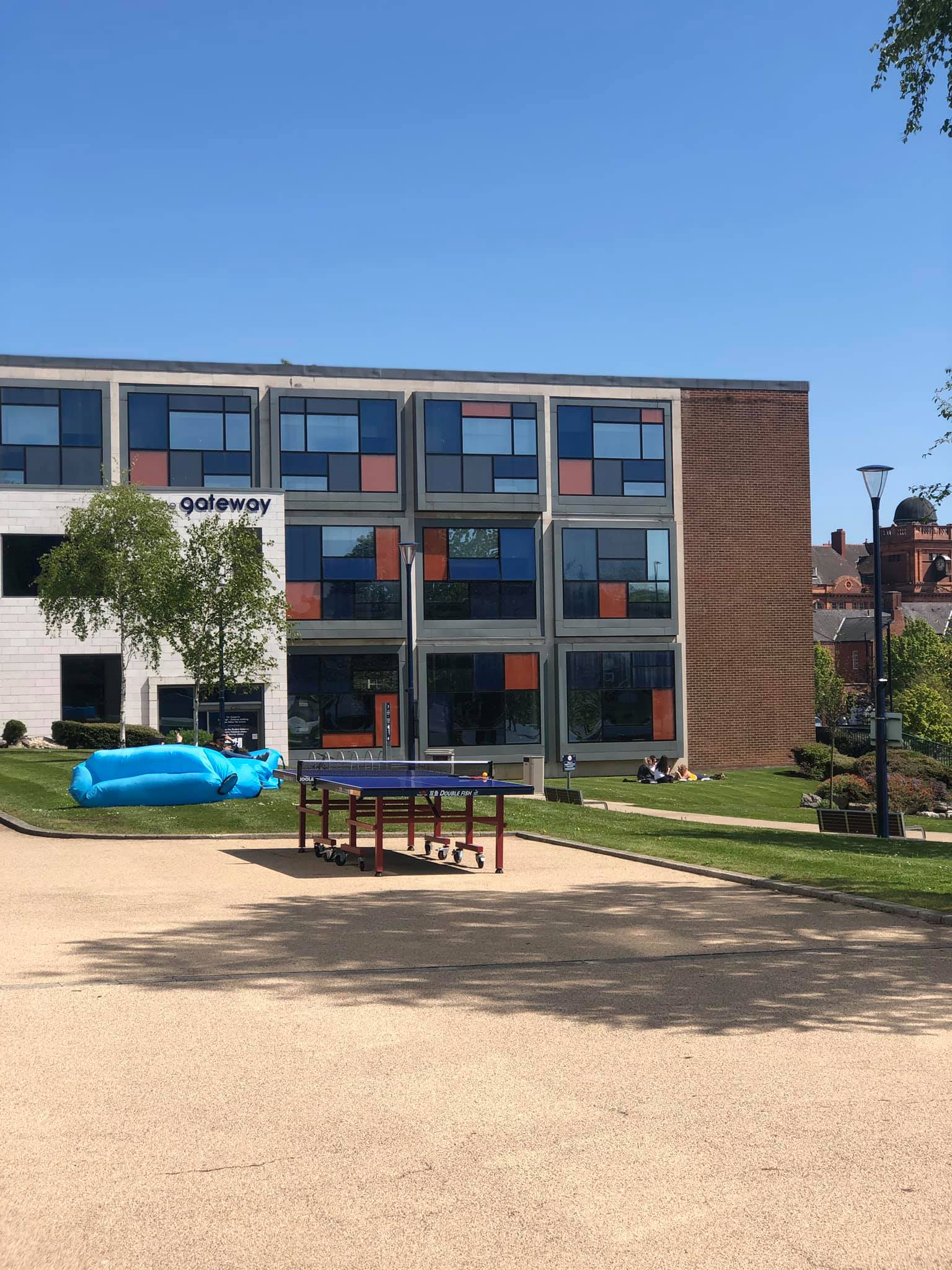 +18 more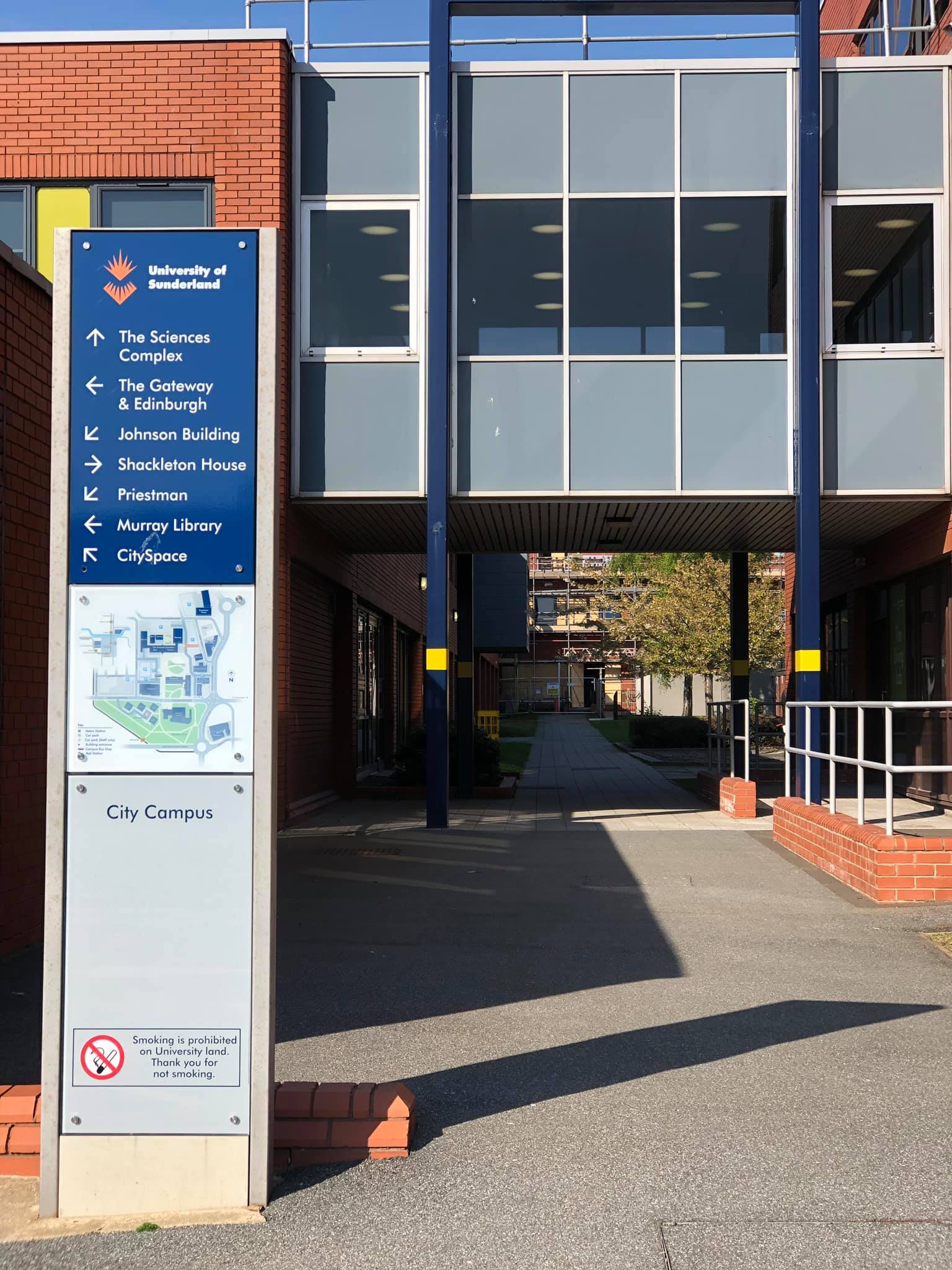 +18 more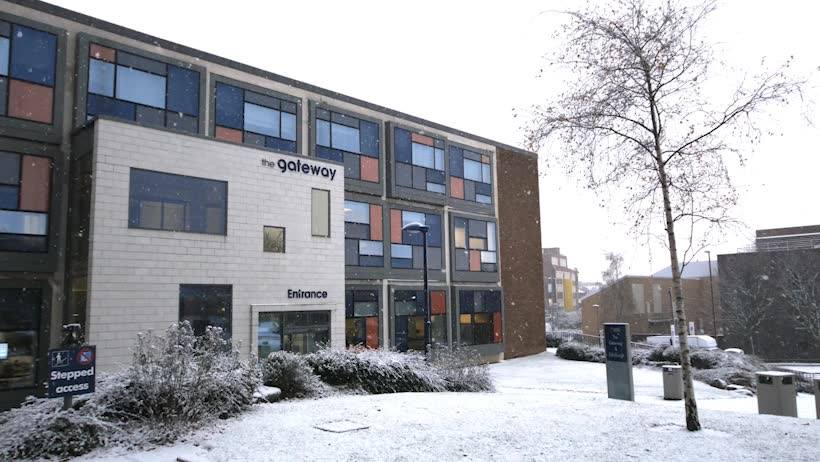 +18 more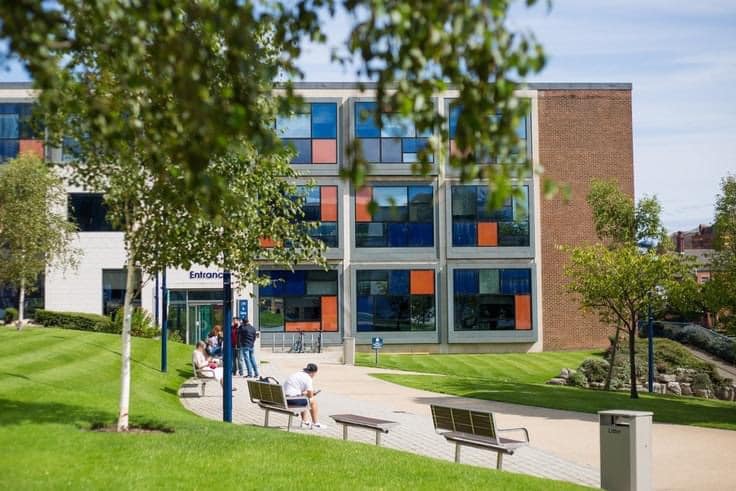 +18 more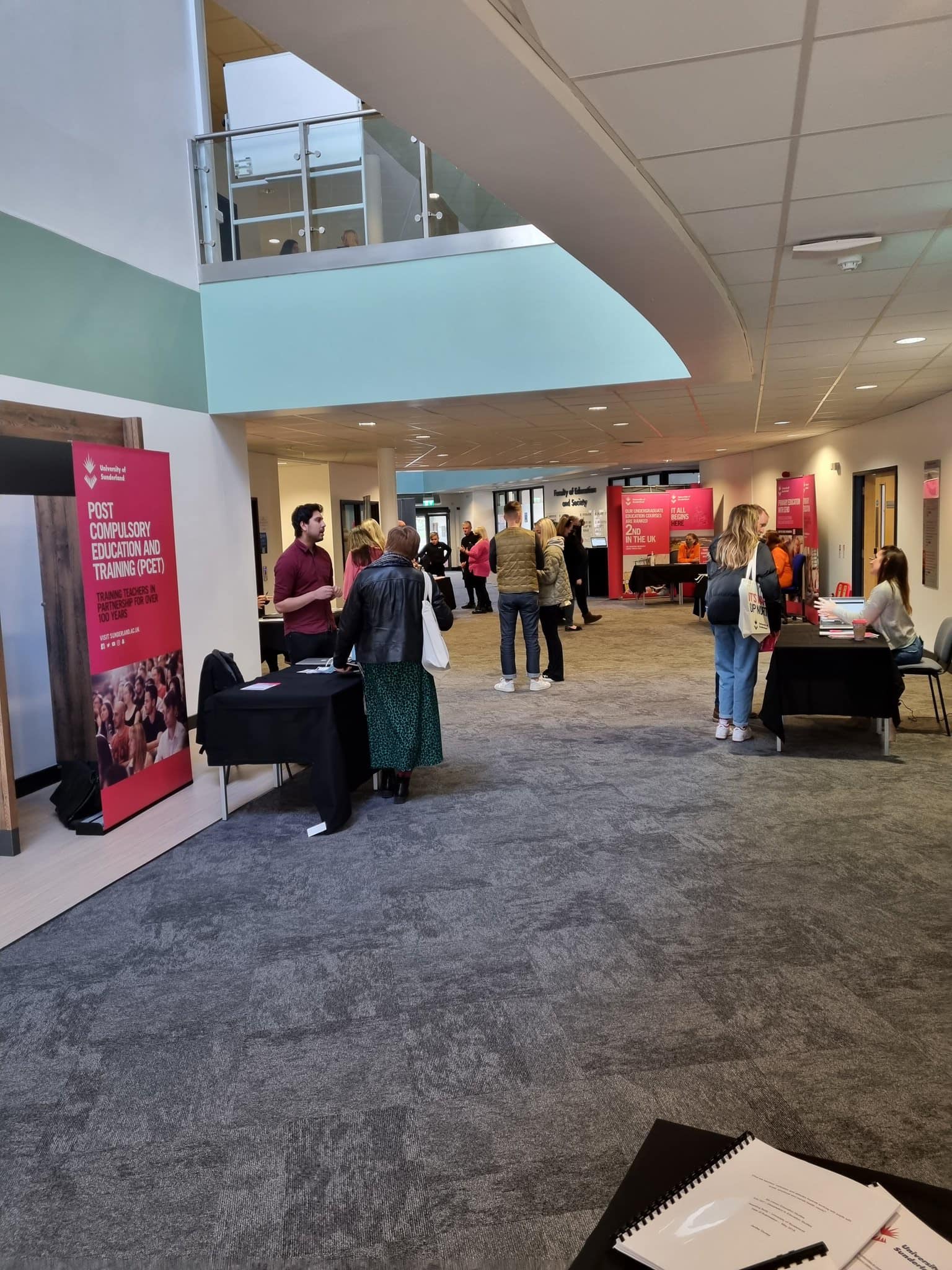 +18 more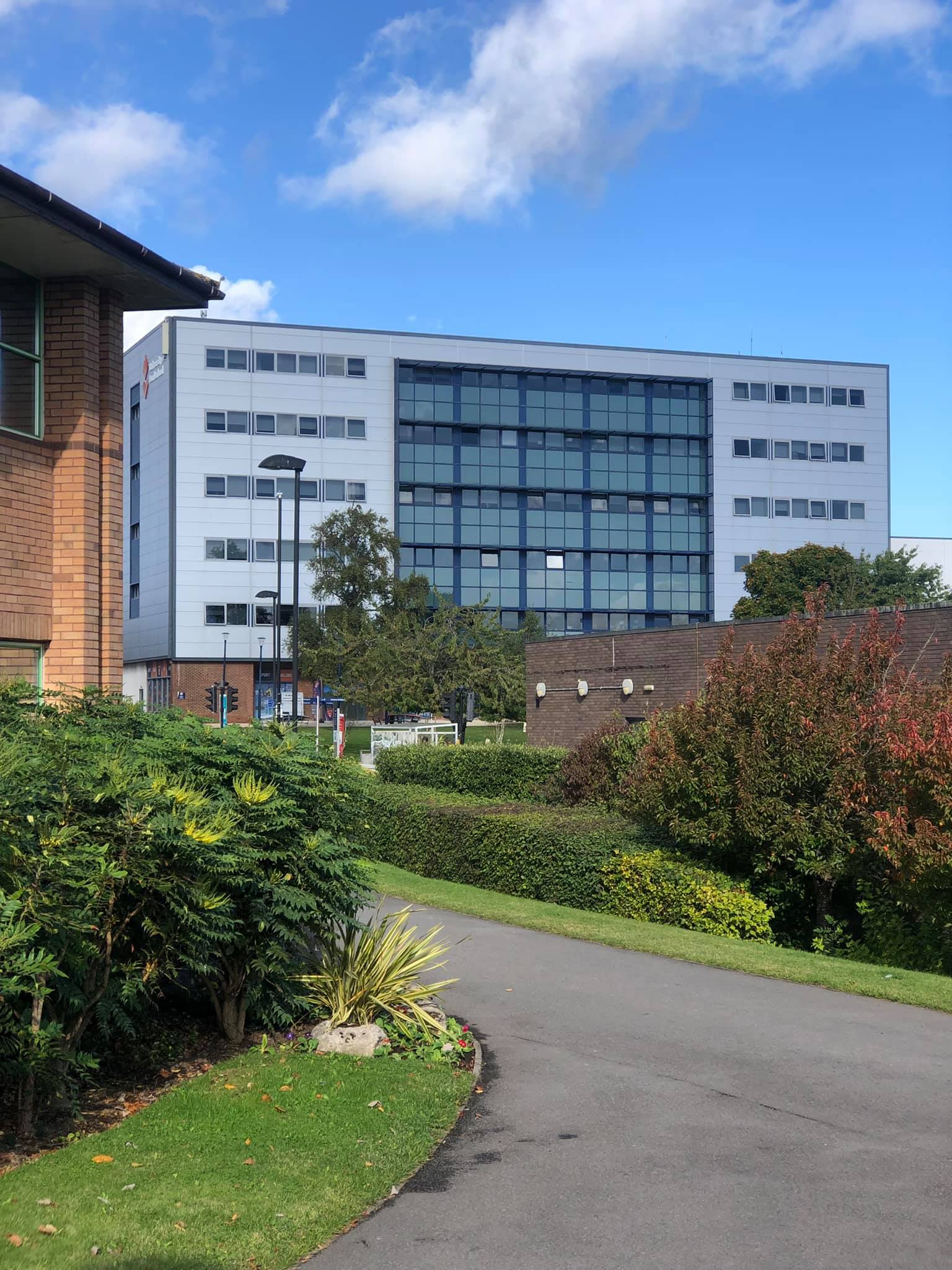 +18 more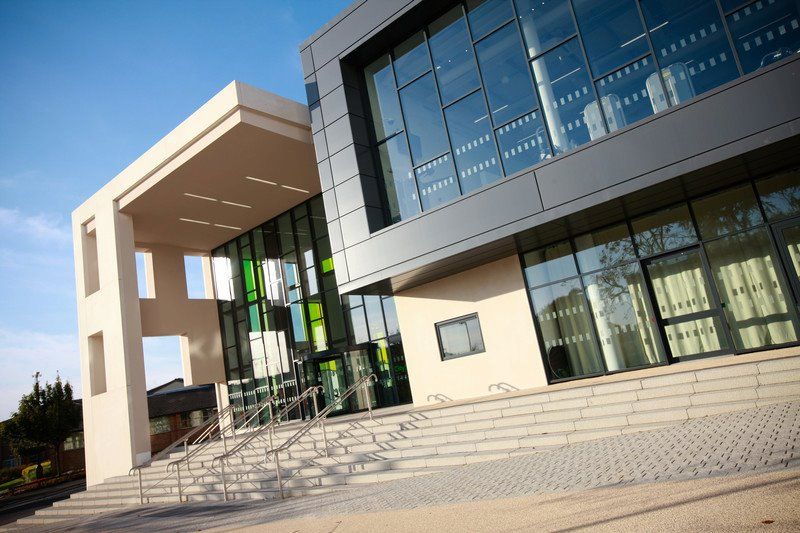 +18 more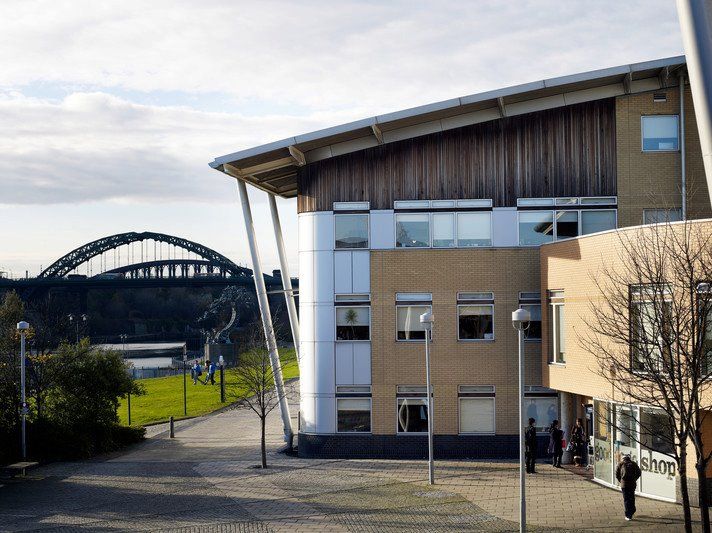 +18 more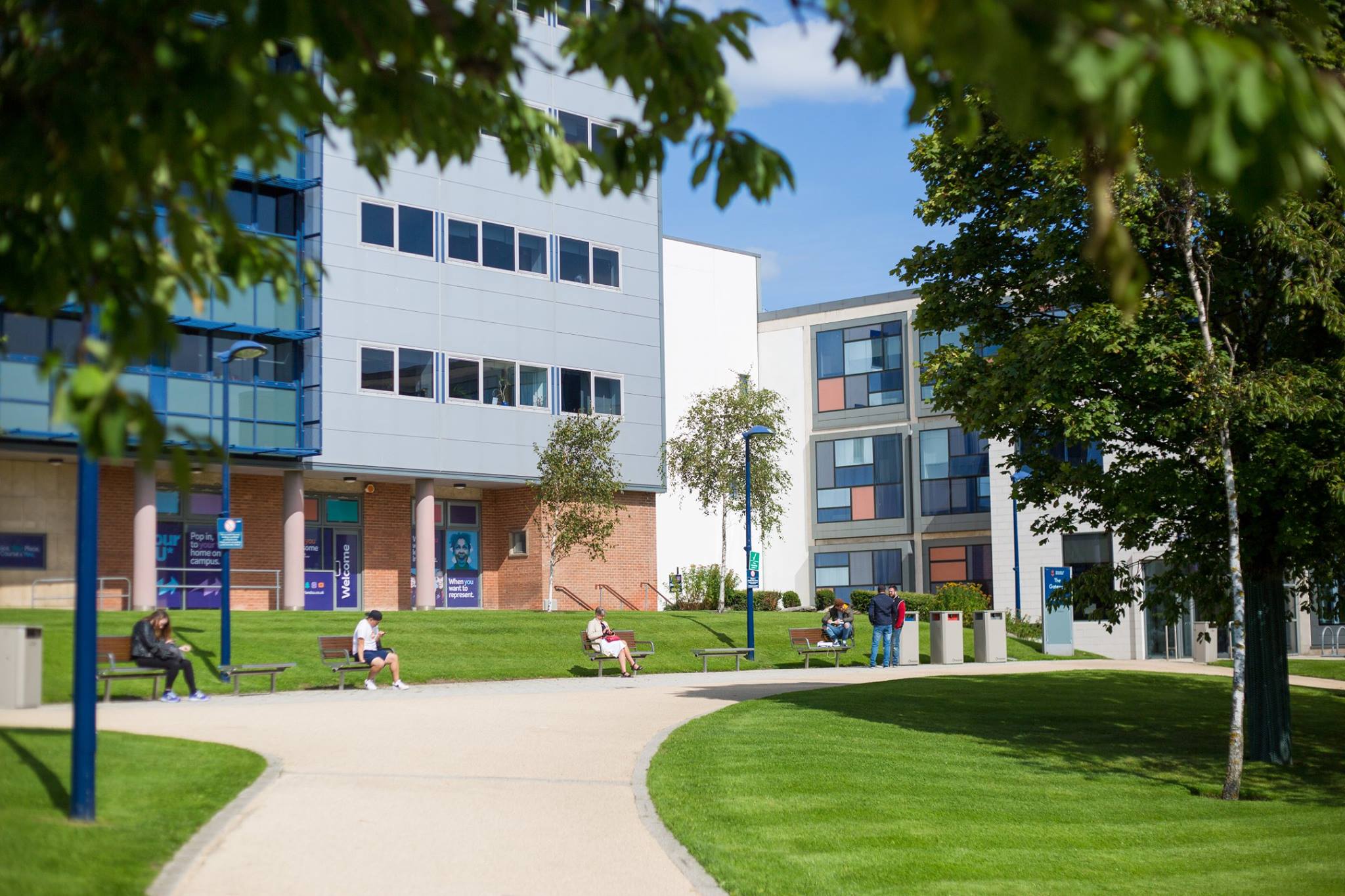 +18 more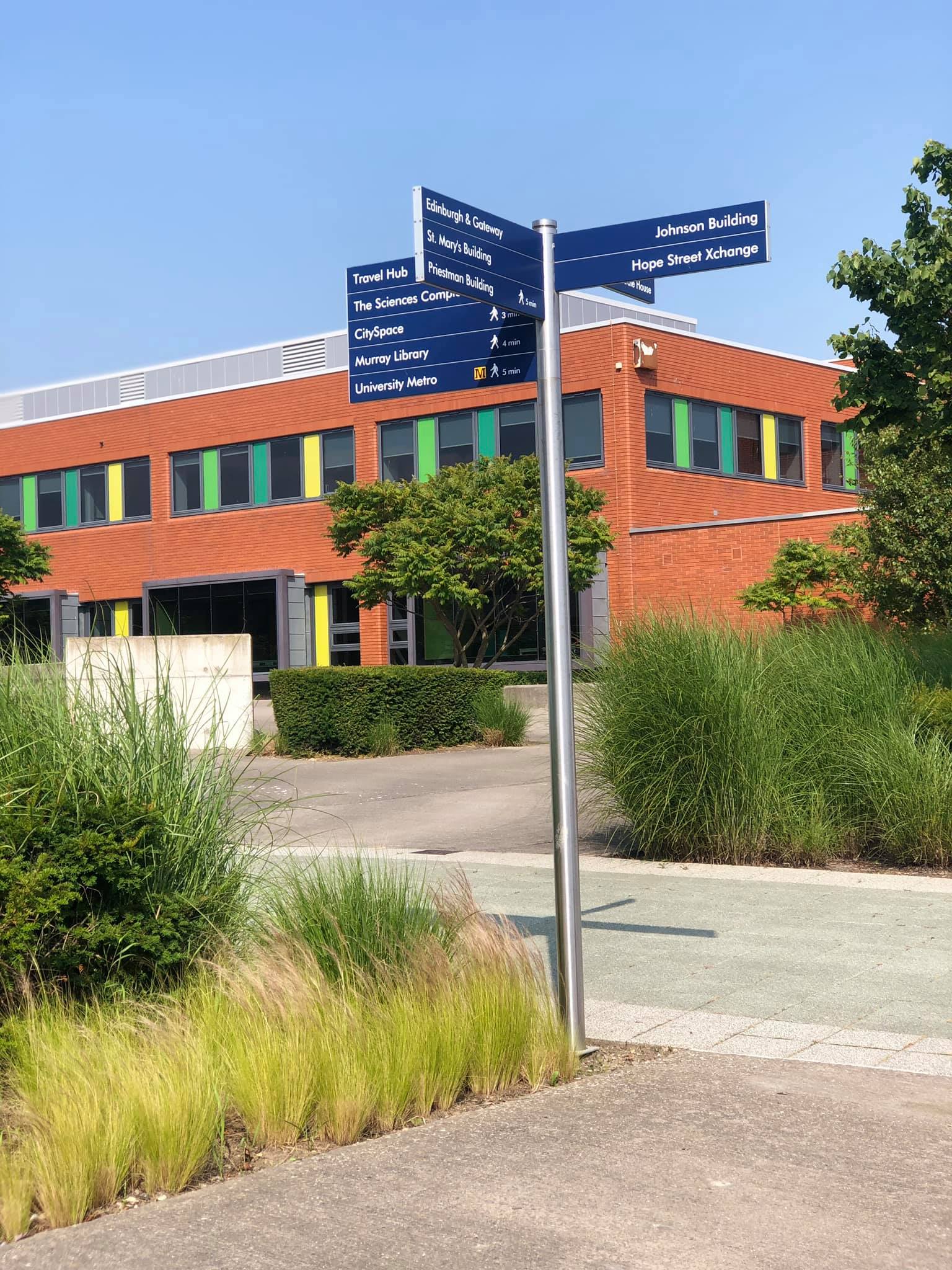 +18 more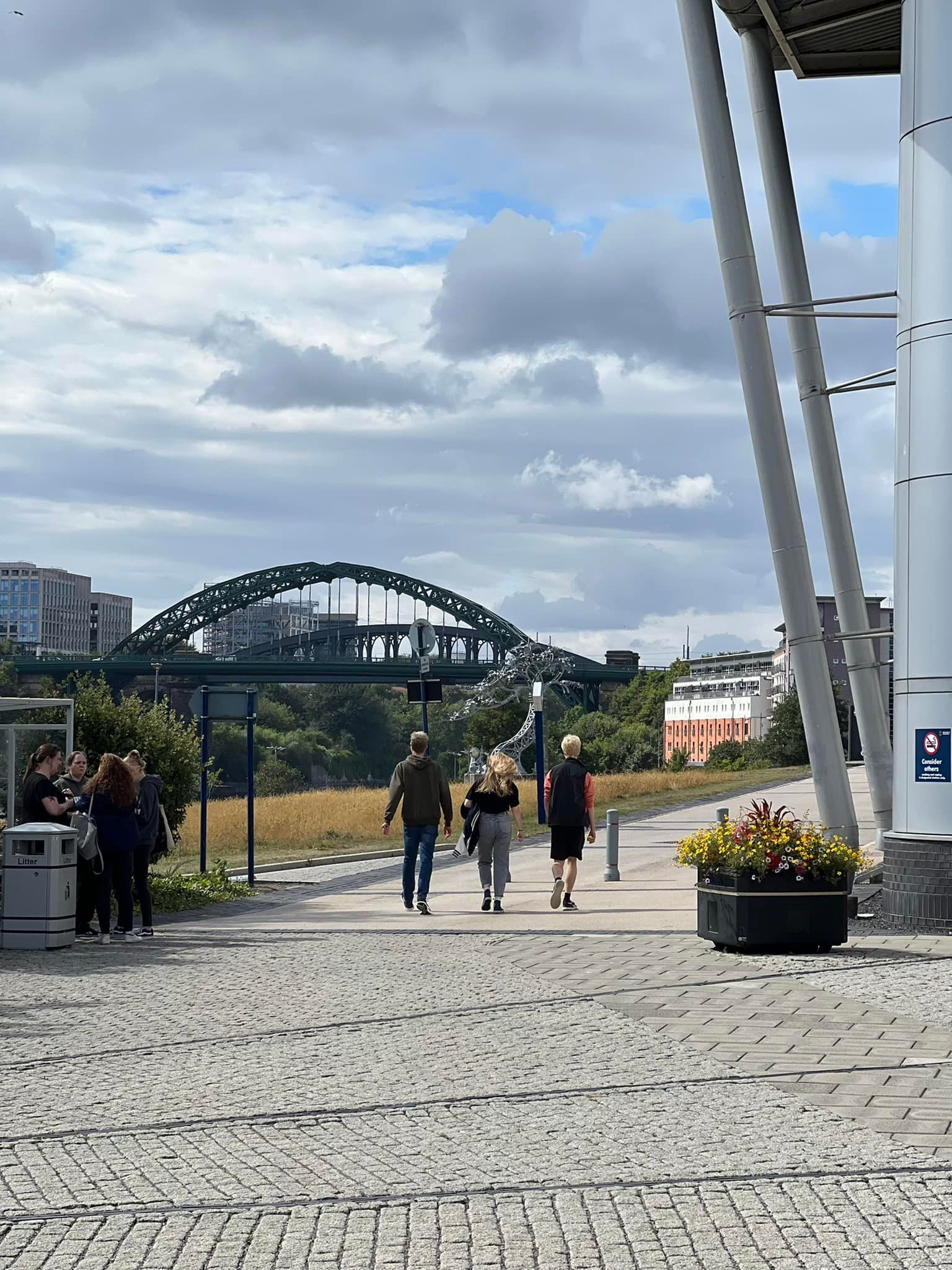 +18 more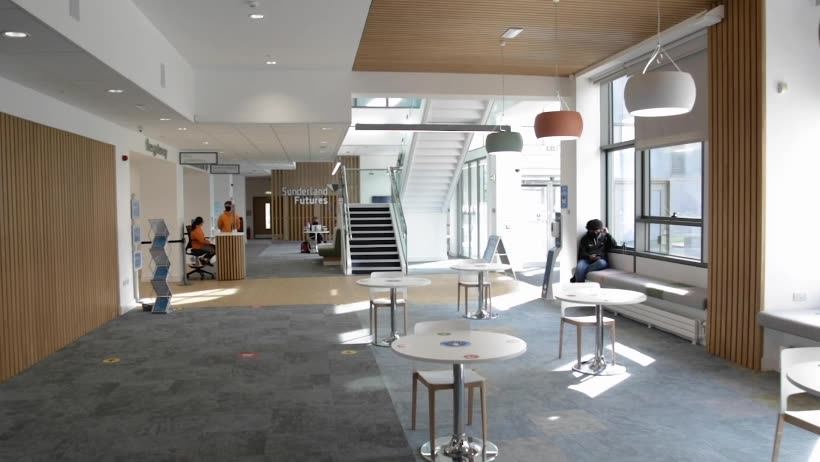 +18 more
upGrad's Accelerator Program
Low Cost

Enroll and save up to INR 60 lakh on study abroad courses

Post Study Work Visa

Eligible for up to 24 months of PSWP/36 months of OPT visa across countries like the USA, UK, Germany, Canada and more

Get

4x ROI

Explore attractive career opportunities & better ROI across robust global economies
Explore Accelerator Programs
More About University of Sunderland
Infrastructure
The state-of-the-art infrastructure of the University of Sunderland is spread across the following campuses:
1. City Campus, Sunderland- It houses the main administration center, support services, lecture halls, libraries, Arts and Designing courses, Pharmacy School, Living Lab, School of Nursing, School of Medicine and Sports Facilities
2. The Sir Tom Cowie Campus at St Peter's, Sunderland- includes Business, Law, Education, Social Science, Tourism, Media, Computing and Engineering, The David Goldman Technology Centre, and the Spark Sunderland (university's radio station)
3. The University of Sunderland in London- houses Health, Social Care, Nursing, Finance and Tourism, and Business.
4. The University of Sunderland in Hong Kong- includes Business, Finance, and Tourism.
Additionally, the university has over 20 thematic research areas. Some of them are as follows:
1. Art and Design
2. Education
3. Computer Science
4. Business and Tourism
5. English
6. Engineering
7. Media and Culture
8. Psychology
9. Health Sciences
10. Social Sciences
This institution also houses The Living Lab in the Fleming Building located in the Sciences Complex. Here, participants can experience various simulated environments.
There are also multi-user laboratories specific to different domains like Pharmacology, Human Physiology, etc.
The medium of instruction at the University of Sunderland is English.
Academics
For students in the year 13th or year 2nd of FE (Further Education) college, the University of Sunderland invites applications starting from September to mid-late January. But for any medicine domain courses, the deadline is October.
The University of Sunderland admission process takes place in the following steps:
1. Visit the official university website and search for the course you are interested in pursuing, and thereafter click on the 'Apply' link
2. You will be redirected to Universities and Colleges Admissions Service (UCAS) website. Here, fill in the form available at the portal and confirm the application submission. You can also seek help or apply through any overseas offices set up by the University of Sunderland
3. Once you have received the UCAS ID, you can keep track of the offers received. The university is likely to make you an unconditional offer, conditional offer, or mark your application unsuccessful
4. Based on the options available, you can choose which course to select. If already confirmed, you can begin determining your accommodation
5. After the results day, you can begin your preparations to report at the university in late August or early September
The University of Sunderland admission requirements are as follows:
1. The university requires proof of proficiency from international students for whom English is not their first language. They will need to submit any of the IELTS, CPE, CAE test results. For IELTS, the minimum score required is 6.0. However, each component- reading, listening, writing, speaking, must have an individual minimum score of 5.5. Additionally, for CAE and CPE, the minimum scores are 170 and 180, respectively.
2. The applicant must have scored 70% aggregate percentage in 10+2 or equivalent degree to seek admission to an undergraduate course.
3. Similarly, postgraduate courses require a 2:1/ 2:2 bachelor's degree, either with honors or the minimum GPA listed in the course specifications.
4. For online MBA courses, the applicant must hold a UK master's degree or equivalent with more than 2 years of relevant work experience.
The University of Sunderland's acceptance rate is 27% while their offer rate is 71%.
This shows the institution's strict entry requirements based on the candidate's grades and extracurricular record.
Courses
The University of Sunderland, UK, offers a range of undergraduate, postgraduate, doctoral, online, and short courses. These courses are available in around 20 domains and can be checked on the official university website.
Different courses at the undergraduate level include the following subject areas:
1. Accounting and Financial Management
2. Animation and Games Art
3. Artist Designer Maker: Glass and Ceramics
4. Biopharmaceutical Science
5. Business and Human Resource Management
6. Business and Management
7. Children's and Young People's Nursing Practice
8. Clinical Psychology
9. Social Media Management
10. Sports Journalism
Additionally, the different courses at the postgraduate level include the following subject areas:
1. Applied Data Science
2. Commercial Law and International Trade
3. Drug Discovery and Development
4. Early Years Teaching (IDL)
5. Finance and Management
6. Geography Secondary Education
7. Psychological Research Methods
8. Tourism and Hospitality
9. Visual Practice
Some of the top programs also include MBAs in the following specializations:
1. Finance
2. HRM (Human Resource Management)
3. Marketing
4. Supply Chain Management
Moreover, there are postgraduate research programs specified for a few selected areas. These include
1. Master of Philosophy
2. Doctor of Philosophy
3. Professional Doctorate
4. Doctor of Business Administration
5. Doctorate of Podiatric Medicine
As a prospective student you must all know the credit breakdown for different education levels in the University of Sunderland. It is as listed below:
| | | |
| --- | --- | --- |
| Course Type | Number of Modules | Total Credits |
| Integrated Foundational Courses | 5 | 120 |
| Top-Up Courses (Foundation Degree) Year 1 | 8 | 140 |
| Top-Up Courses (Foundation Degree) Year 2 | 5 | 120 |
| Top-Up Courses (Honours Degree) | 6 | 100 |
| Integrated Degree Apprenticeship | 11 | 360 |
Note- The credit system for each education level varies.
The University of Sunderland publishes its academic calendar in advance for each session to ensure that students can plan accommodation accordingly. However, the calendar tends to remain the same in most terms, except for bank holidays or other key events.
For the academic session 2022-23, the calendar is as follows:
1. Induction week for freshers: 19- 23 Sep 2022
2. Term 1: 26 Sep- 16 Dec 2022
3. Winter vacation: 19 Dec 2022- 6 Jan 2023
4. Term 2: 9 Jan- 31 Mar 2023
5. Spring vacation: 3- 21 Apr 2023
6. Term 3: 24 Apr- 7 Jul 2023
Extracurriculars and diversity
The University of Sunderland, UK, is home to over 20,000 students across all its campuses. Over 38% of this population are international candidates from over 160 countries worldwide. Additionally, the institution focuses extensively on its Equality, Diversity, and Inclusion principles. As a result, the university was also named the University of the Year for Social Inclusion by The Times and Sunday Times Good University Guide 2021.
The University of Sunderland also has an energetic student union that focuses on individual welfare and building a community of like-minded people.
You get a chance to join any of the 30 clubs like American football, dance, archery, adventure club, kickboxing, rowing, etc. Additionally, the union also organizes occasional trips, movie nights, paintball sessions, and other fun-filled activities to keep the members entertained.
This makes it an ideal platform to meet new people and explore your skillset. To top it off, candidates can join the Society House to interact with international, cultural, religious, course-related, and charitable communities.
Career/ professional
The University of Sunderland is well known for its vast industry links with leading organizations. The institution is connected with several blue-chip companies with a proven track record of success. Here, students can actively utilize these links to reach out to top industry professionals or college alumni to build a strong work portfolio.
Additionally, graduate students can use placement opportunities or job fairs to gain employment in the desired field. Some of the common sectors connected to the University of Sunderland are Engineering and Technology, Software Development, Pharmacy, and Media.
According to DLHE 2016/2017, a study conducted on UK undergraduates; over 93.4% of students are able to find a stable future direction. Some chose to work in the relevant industries or start their businesses, while the remaining students pursued higher education. In the case of postgraduates, this statistic changes to 95.3%.
Furthermore, considering the active competition in the employment sector, the University of Sunderland seeks to help its students in the best way possible. As such the institution has set up a dedicated Careers and Employability Program to help graduates get the required help for up to three years.
So, any candidate can approach and seek guidance on how to improve their skills, network with alumni, and ace the job interviews. The university has also started an online vacancy service portal that lists potential opportunities provided by regional, national, or international organizations. Students can log in using their university email id and password and check the offers listed in their domain.
They can also set one-on-one appointments with the career experts and advisors associated with the Careers and Employability Program. Doing so can help them make the right employment decision and clear all doubts pertaining to this field. For this there can be different kinds of appointments:
1. Guidance Appointment- Here, you can explore career options, form a plan for higher studies, or list down all goals and requirements. The session lasts for 1 hour and is held in complete discretion to help the candidate figure out the right step for their future.
2. Interview Coaching Appointment- If students have been selected for a job interview, they can choose to seek this appointment on a trial basis. Here, experts will assess the strong and weak points of the candidates to help them improve further. The duration of this session is also 1 hour.
3. CV and Application Appointment- Students can seek feedback or help writing a personal statement, CV, cover letter, or an application form. The experts provide guidance based on the correct layout, structuring, and content. The duration of this session is 45 minutes.
4. Drop-ins- If you have not fixed an appointment, you can head in for a drop-in session to gain counseling on any relevant matter.
Financial
Sunderland is the second-most affordable city with low house and accommodation prices. Considering that the campuses are located within walking distance, the transport cost also goes down. Total monthly expenses like grocery, travel, social life, course materials etc., can come up to be around GBP 185 (~INR 18,500) while for accommodation, the monthly charge is GBP 300 (~INR 30,000 ) approximately.
The tuition fees for international students opting for undergraduate courses is GBP 13,000 (~INR 13 lakhs). For postgraduate courses, the expense ranges from GBP 13,000 to GBP 16,500 (~INR 17 lakhs).
For postgraduate research in 2021/22, the tuition fee is as follows:
| | |
| --- | --- |
| Type of Course Opted | Tuition Fee per year |
| On-campus full-time | GBP 4,464 (~INR 5 lakhs) |
| On-campus part-time | GBP 3,681 (~INR 4 lakhs) |
| Distance learning full-time | GBP 3,681 (~INR 4 lakhs) |
| Distance learning part-time | GBP 3,681 (~INR 4 lakhs) |
| | |
| --- | --- |
| Type of Research Degree Opted | Tuition Fee per year |
| Doctorate of Business Administration | GBP 4,980 (~INR 5 lakhs) |
| PhD by Existing Published or Creative Works | GBP 4,980 (~INR 5 lakhs) |
| Professional Doctorate | GBP 3,980 (~INR 4 lakhs) |
| Higher Research Degree | GBP 3,980 (~INR 4 lakhs) |
Disclaimer! All course fees/salaries/expenses are indicative.
Top UK Universities
Frequently Asked Questions
What is the University of Sunderland acceptance rate?
Admission to the University of Sunderland is not overly difficult. The University of Sunderland has a 27% acceptance rate. The selection is mostly based on the past historical performance of the candidates and meeting the test score requirements is highly important.
What are the popular courses at the University of Sunderland?
The most popular course at the University of Sunderland are in the field of Master of Business Administration (MBA); Business, Management and Finance; Tourism, Hospitality and Events; Engineering; Nursing and Health; Postgraduate Research; Short courses and EAP.
What is the University of Sunderland known for?
The university is well-known across the world for the standard of its research and teaching, and as every member of our research-active faculty also teaches, you have access to cutting-edge research during the entirety of your degree. Learn more about the instructors that will be guiding you during your course. Leading professional organizations recognize and accredited degree programmes at the university. The university offers five primary faculties to its students: technology, education and society, business, law and tourism, arts and creative industries, and commerce. A new School of Medicine is being launched by the institution, and the first class of students will begin studying there in September 2019. Over 24,000 students attend Sunderland, which has campuses in London, Hong Kong, and the North East coast.
Where is the University of Sunderland situated?
The University of Sunderland in London is situated in the center of the UK's most significant financial district. It started a campus in Hong Kong in 2017.
How to get admission to the University of Sunderland?
Use the University of Sunderland Admissions portal to locate courses on the school's official website. On the course page, click "Apply now." Enter your personal and academic information, and then provide any required papers. timely payment of the application costs (if any). It is necessary to provide copies of your academic transcripts and certificates, two LOR letters, academic references (which are optional but suggested), a personal statement, and two LOR letters as part of your first application to the University of Sunderland for international students. A passport copy, IELTS/TOEFL proof of English language competency, and bank statements serving as proof of financial stability are also required.
When was the University of Sunderland founded?
Founded in 1901 as Sunderland Technical College, the University of Sunderland gained university status in 1992.
Where is the University of Sunderland ranked in the world?
Owing to its past performance over the year the university is ranked #101-150 in QS WUR Ranking by Subject 2022 as per QS Top Universities. Moreover, holds the position of 1001–1200th in the World University Rankings 2023, given by THE Time's Higher Education World Ranking.
Is the University of Sunderland public or private?
The University of Sunderland is a public research university located in Sunderland in the North East of England.
Disclaimer
All information provided on this page is for general use and upGrad Abroad is not responsible for any errors or omissions. Any action taken upon the information found on this website is strictly at your own risk.