Lancaster University
Lancaster , UK
474
No of Courses
#146
Rank(QS Top Universities)
Government
University Type
https://www.youtube.com/watch?v=b1kOAev0ptc
Overview
Lancaster University is a public research university situated in the United Kingdom (UK). It has been a top school in north-western England for more than ten years now.Lancaster University, UK, was consolidated in the 1970s-80s. The school introduced several combined degree schemes with subjects like Environmental Science and Philosophy during this time. It was also the period for constructing modern laboratories for teaching and research.The university has its prestigious campus at Bailrigg, Lancaster LA1 4YW, United Kingdom.Lancaster University's ranking is commendable on
...Read more
Lancaster University's Fees
The application fee for each program is GBP 65. On average, the tuition fee for international students at Lancaster University is GBP 25,000 (~INR 25 lakhs).
Course Fee

INR 21.05L/yr

Exam Accepted

NA

Intake Session

NA
Course Fee

INR 25.70L/yr

Exam Accepted

NA

Intake Session

NA
About University
Bailrigg, Lancaster LA1 4YW, United Kingdom
Founded in 1964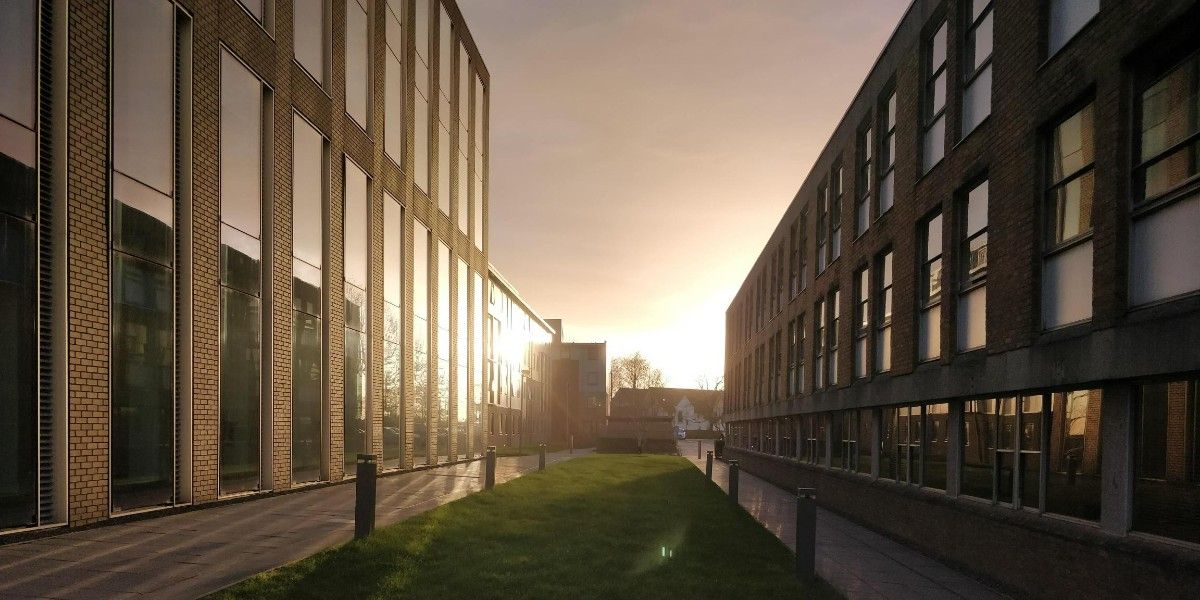 +19 more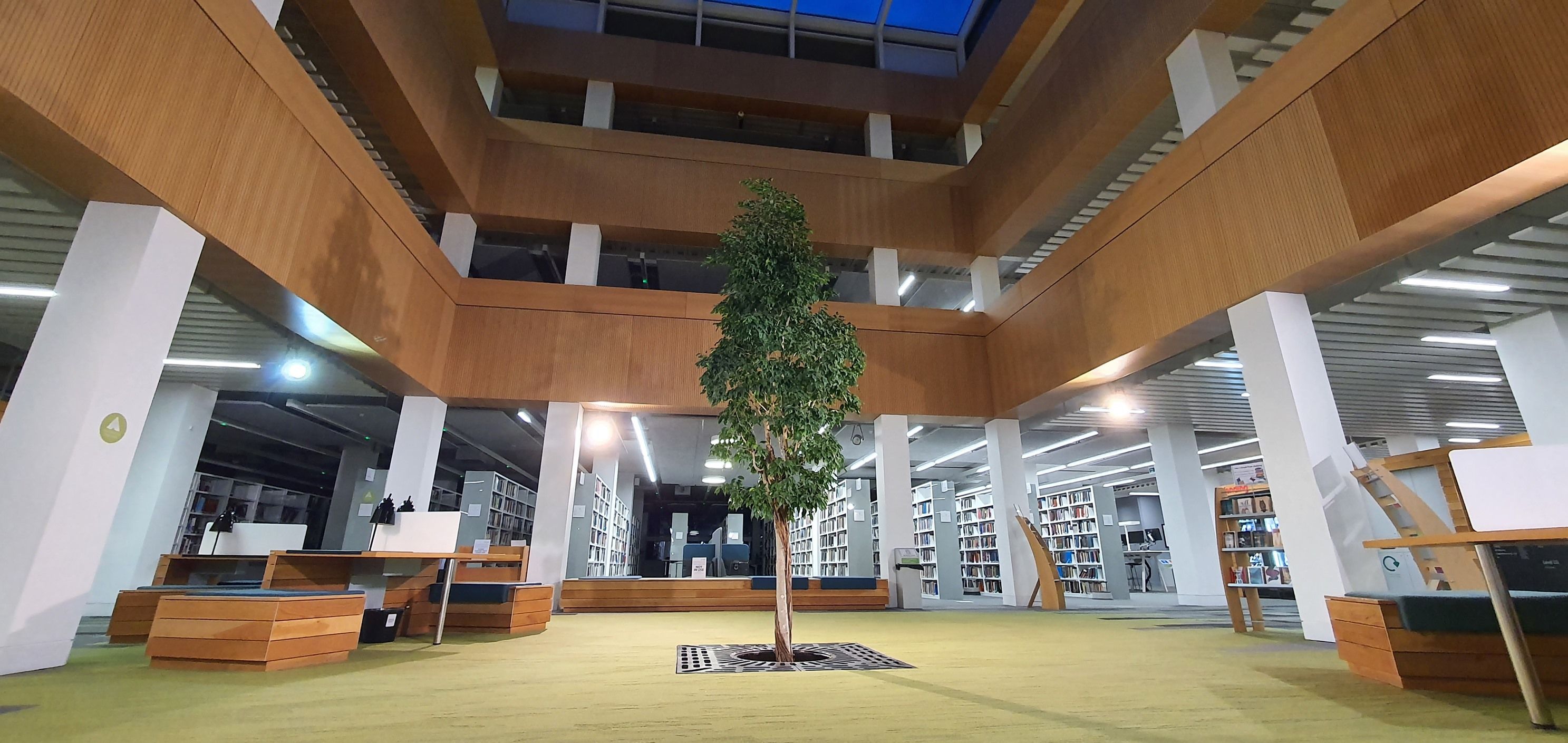 +19 more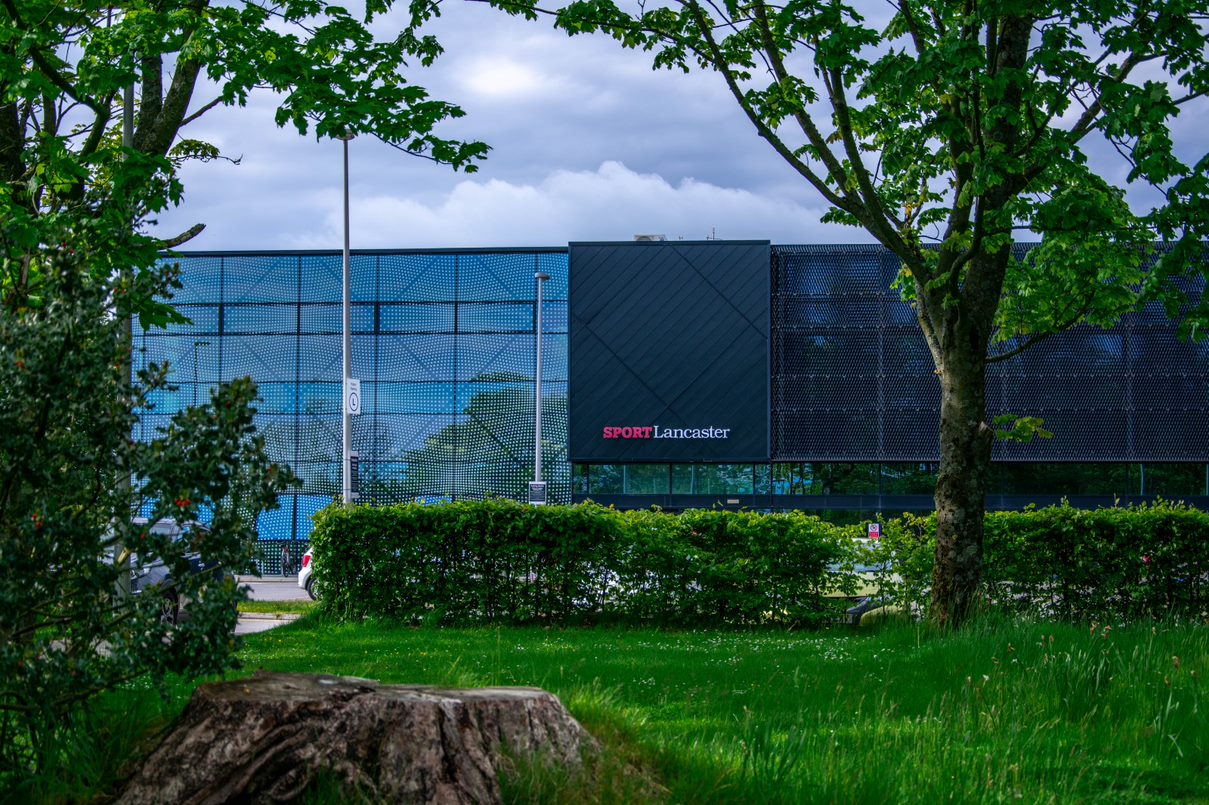 +19 more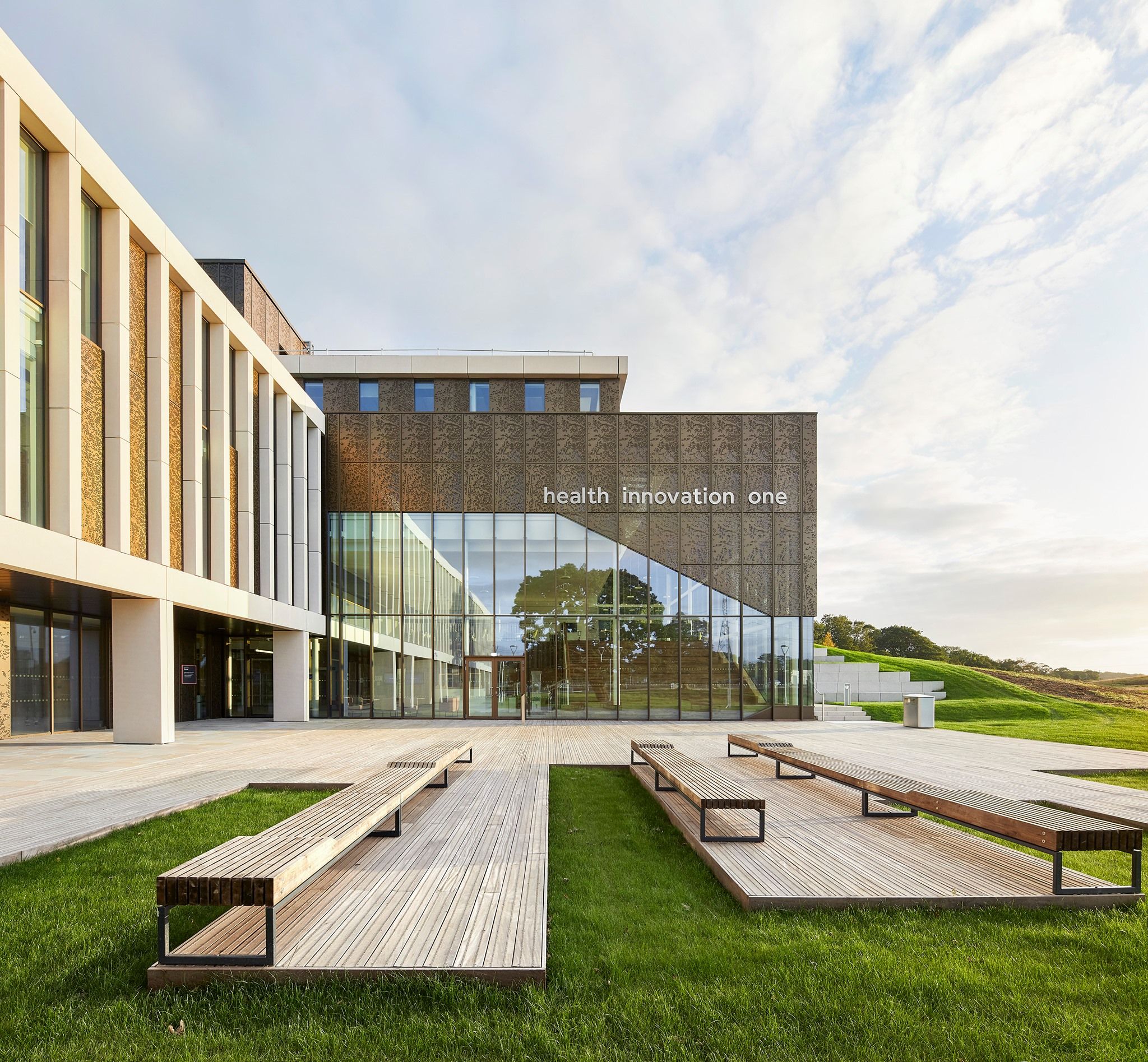 +19 more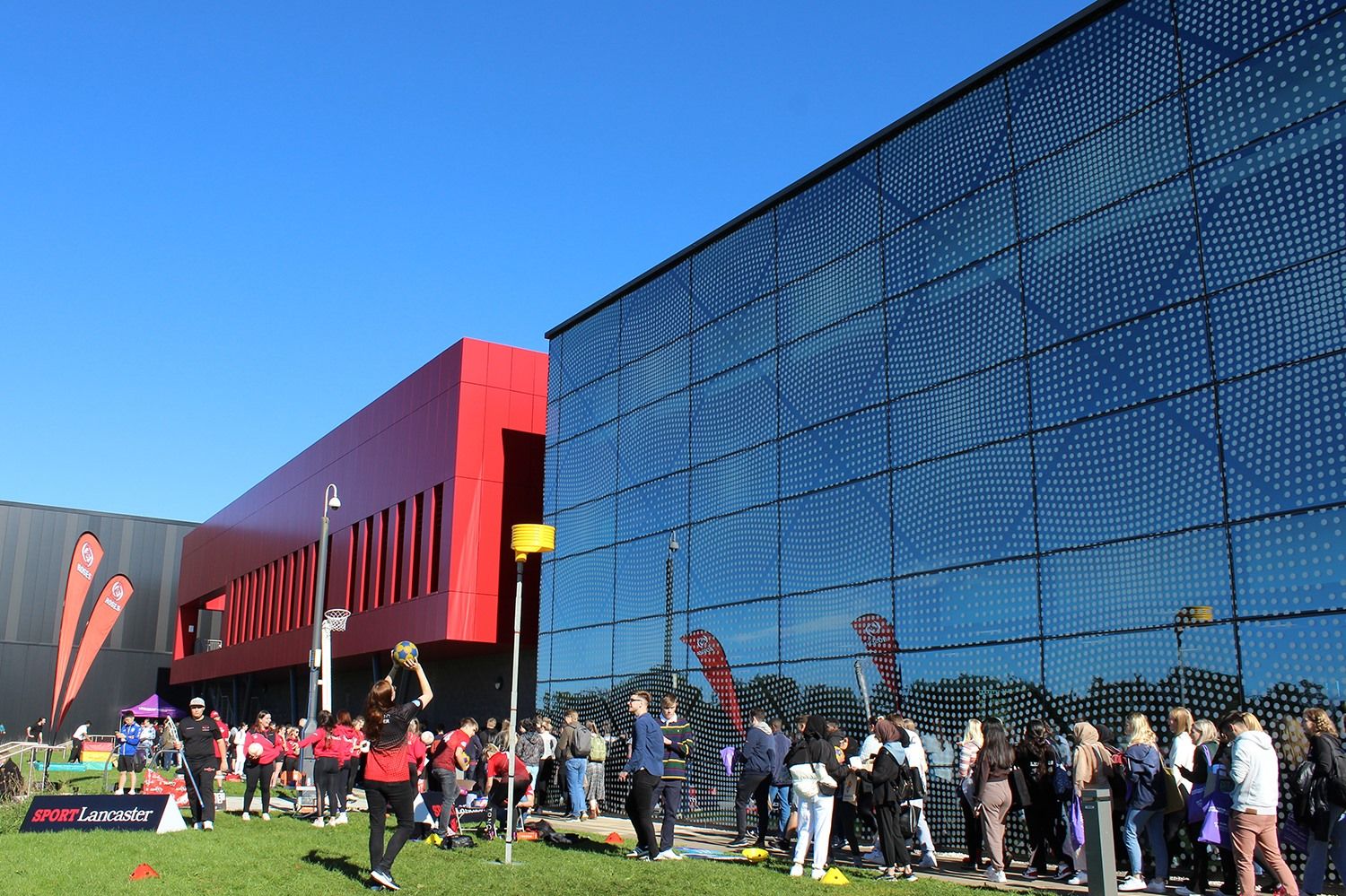 +19 more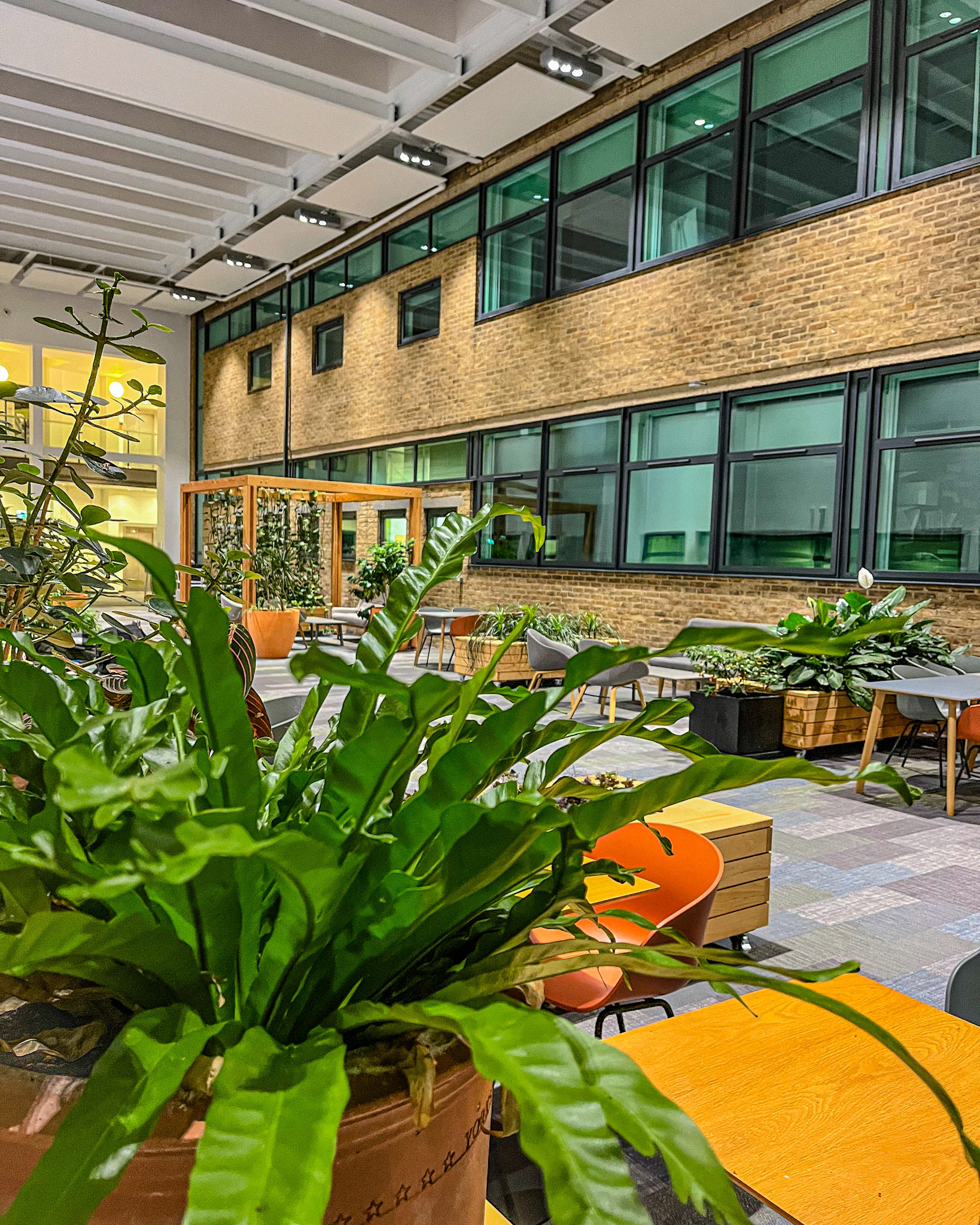 +19 more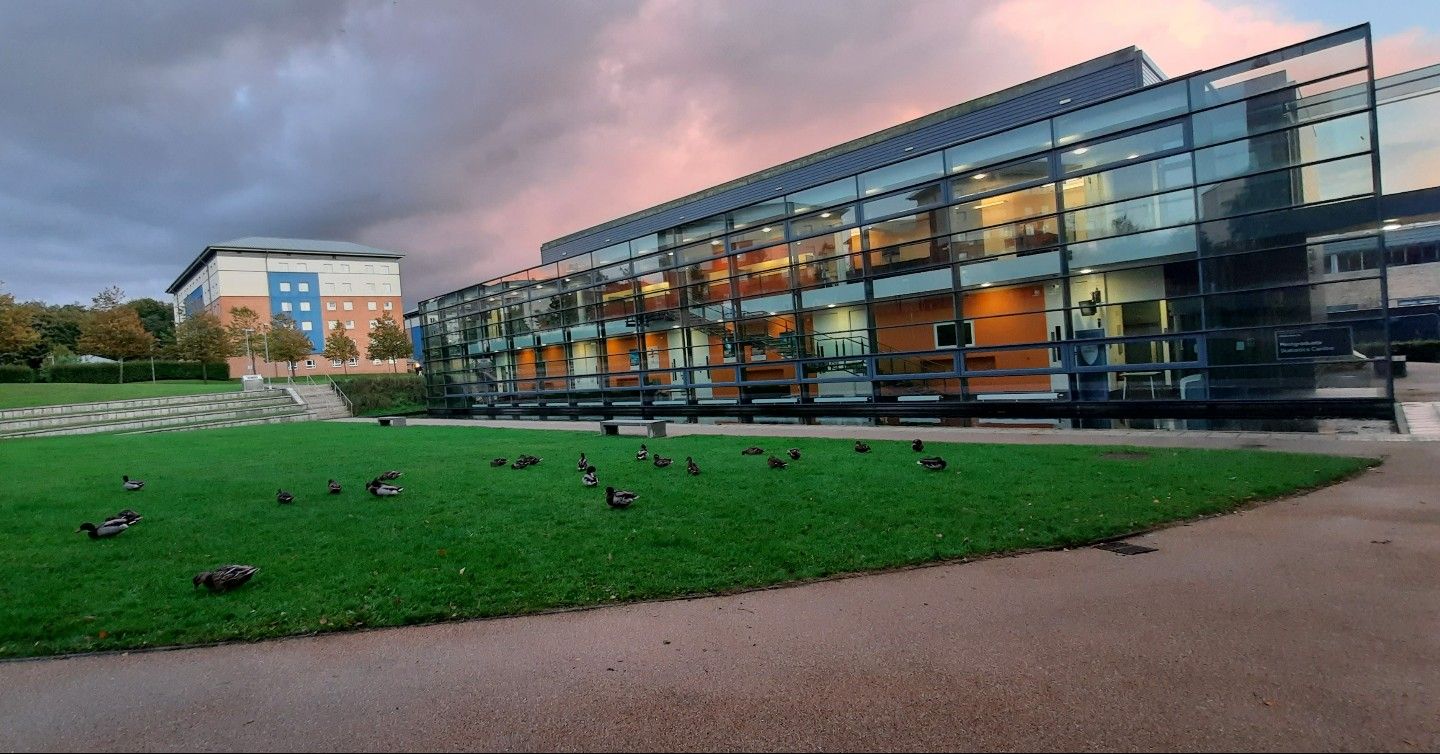 +19 more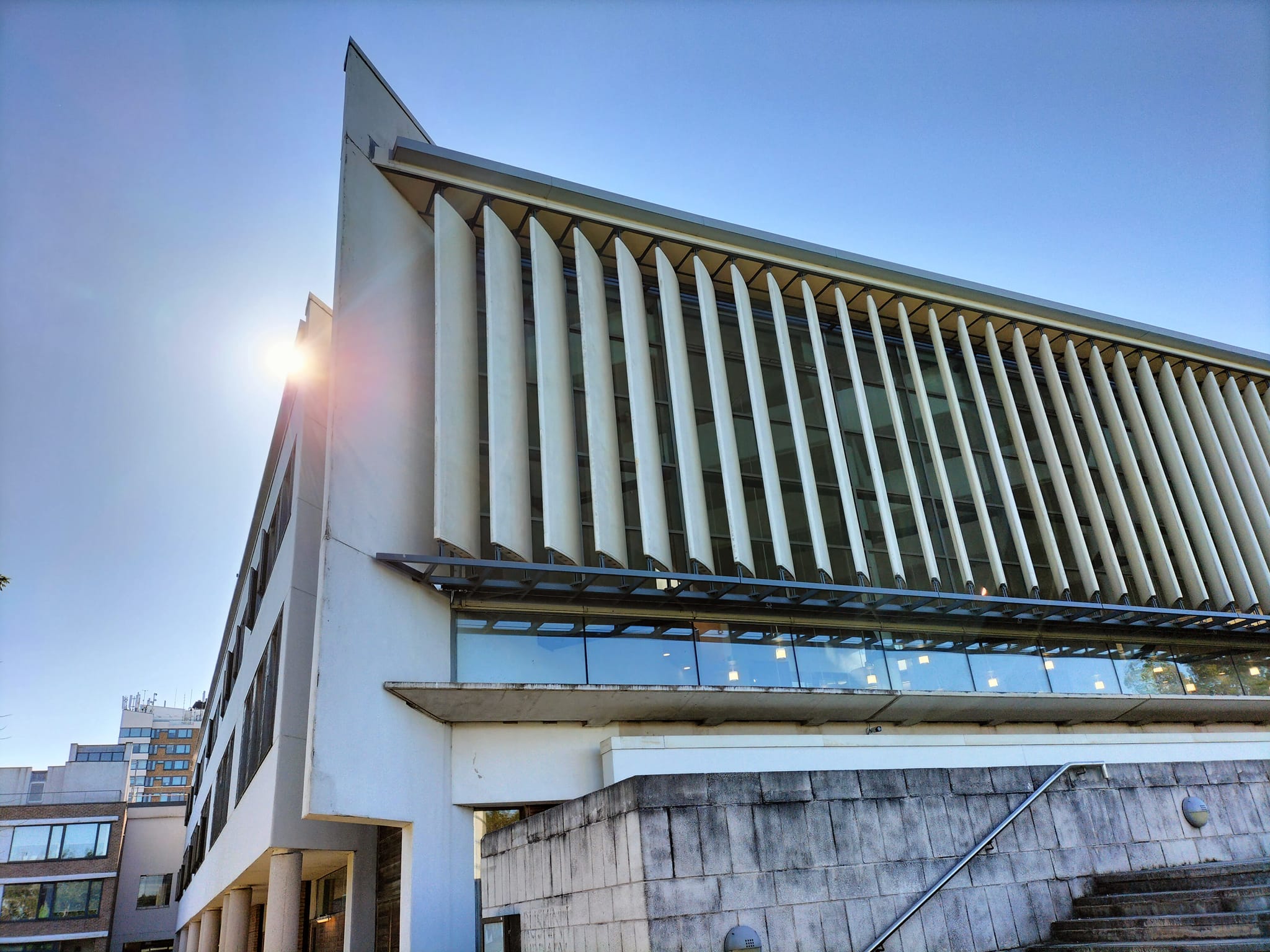 +19 more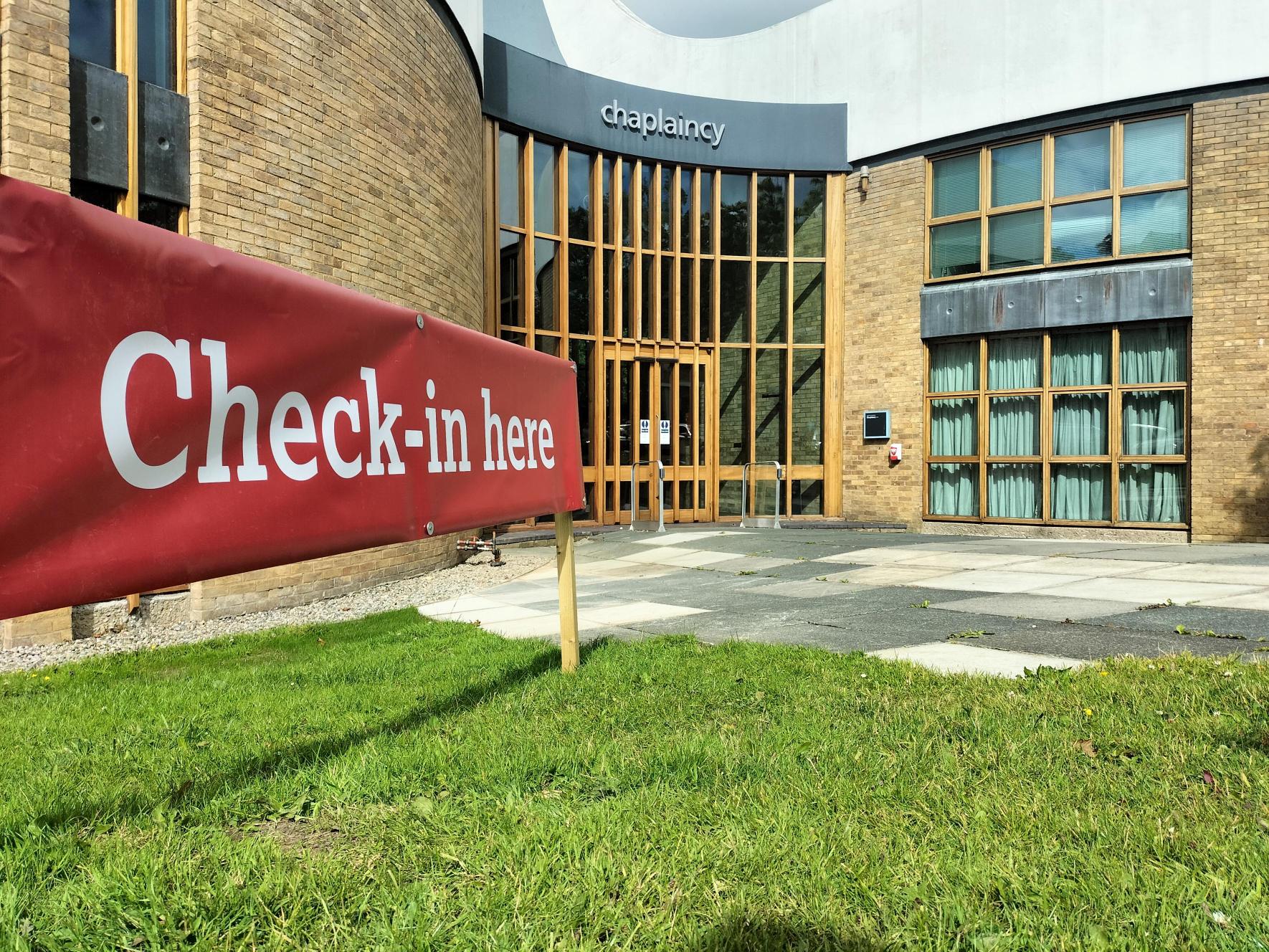 +19 more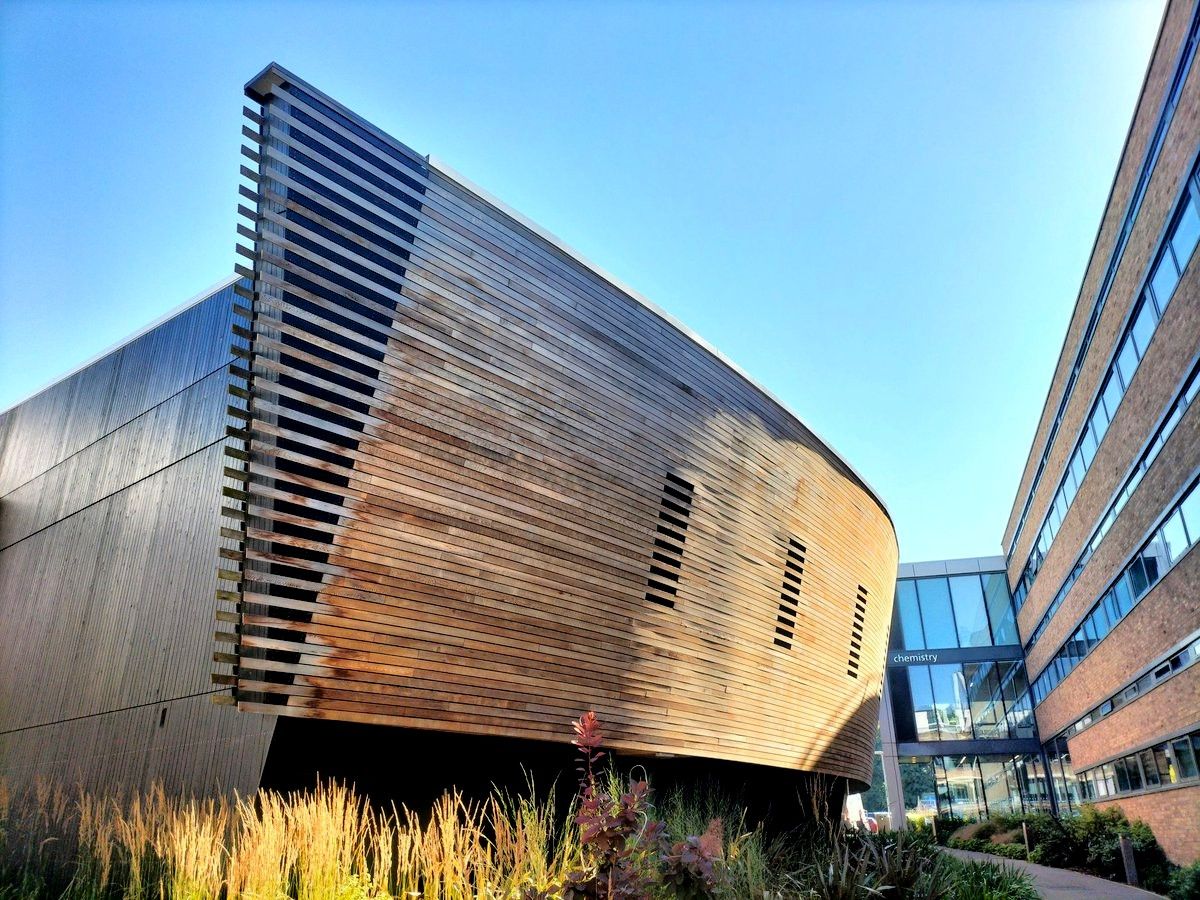 +19 more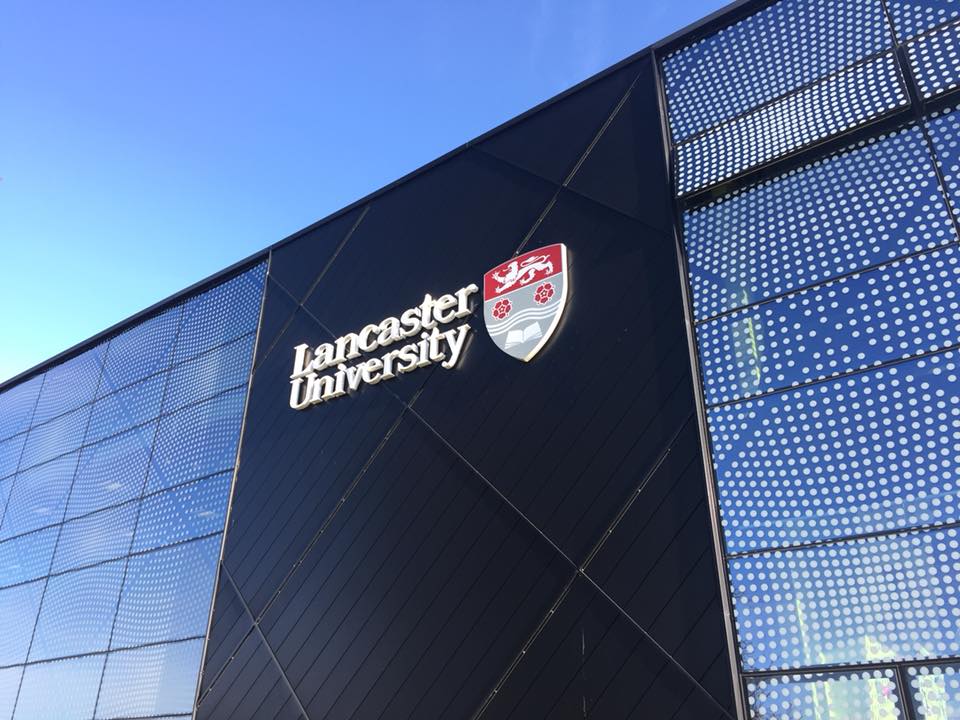 +19 more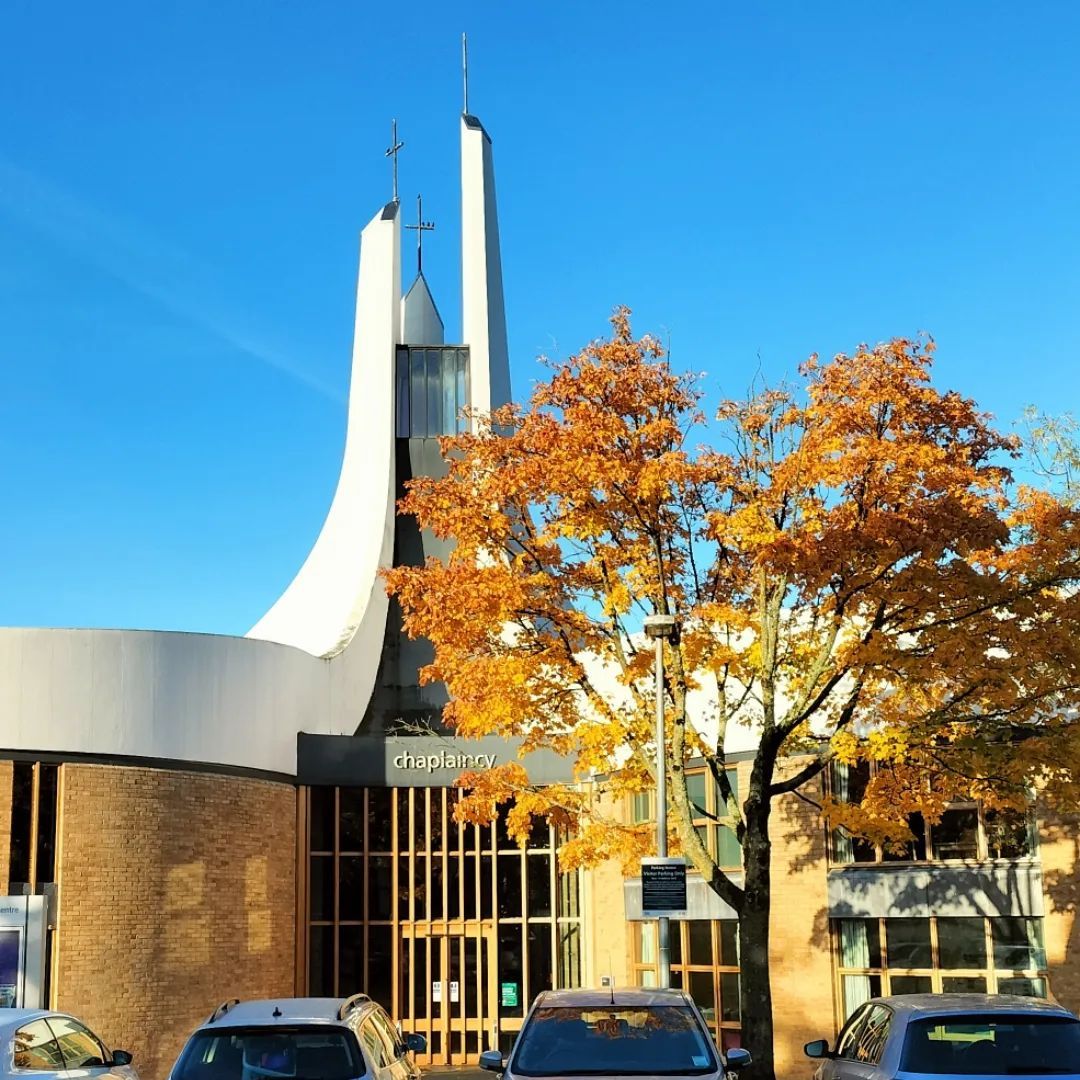 +19 more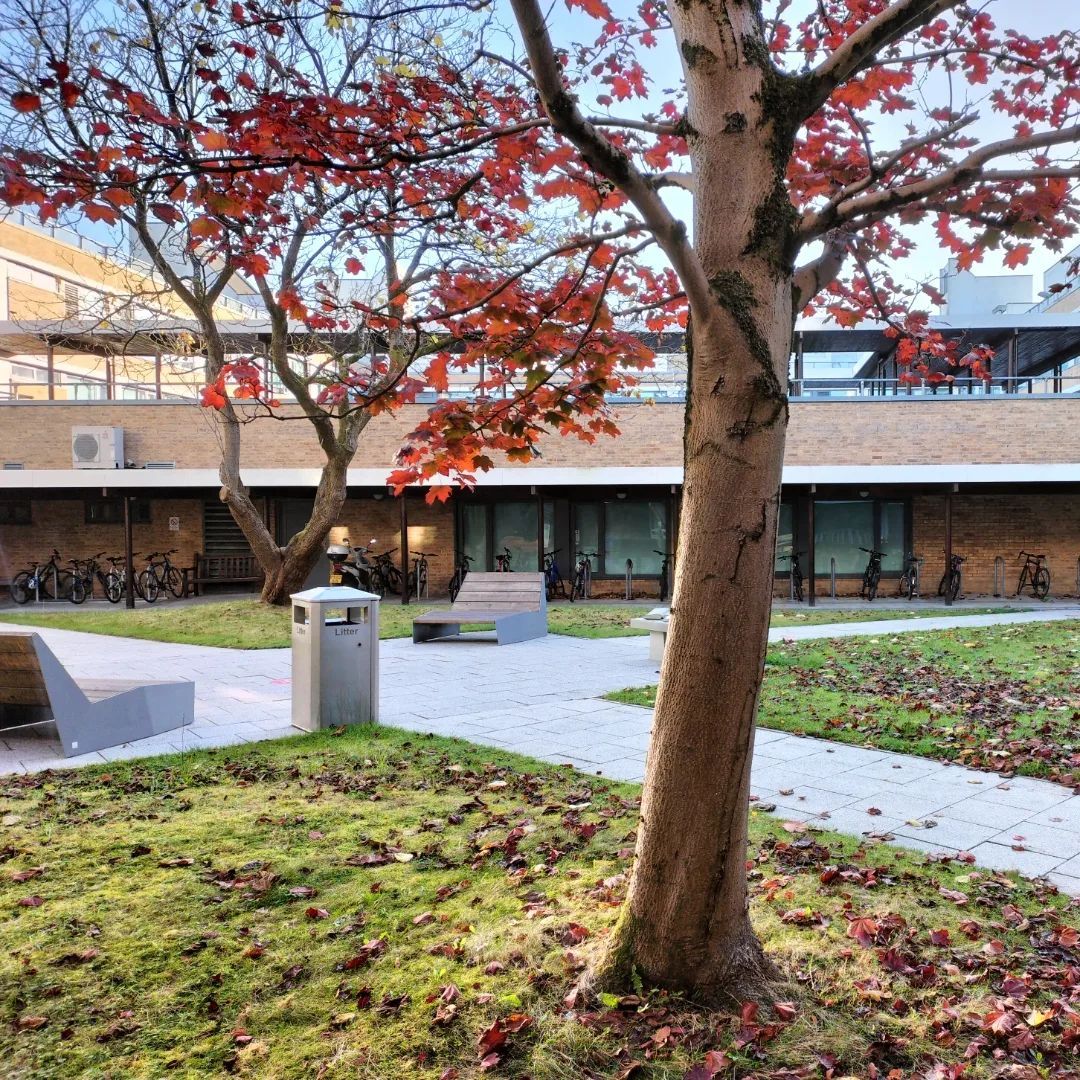 +19 more
+19 more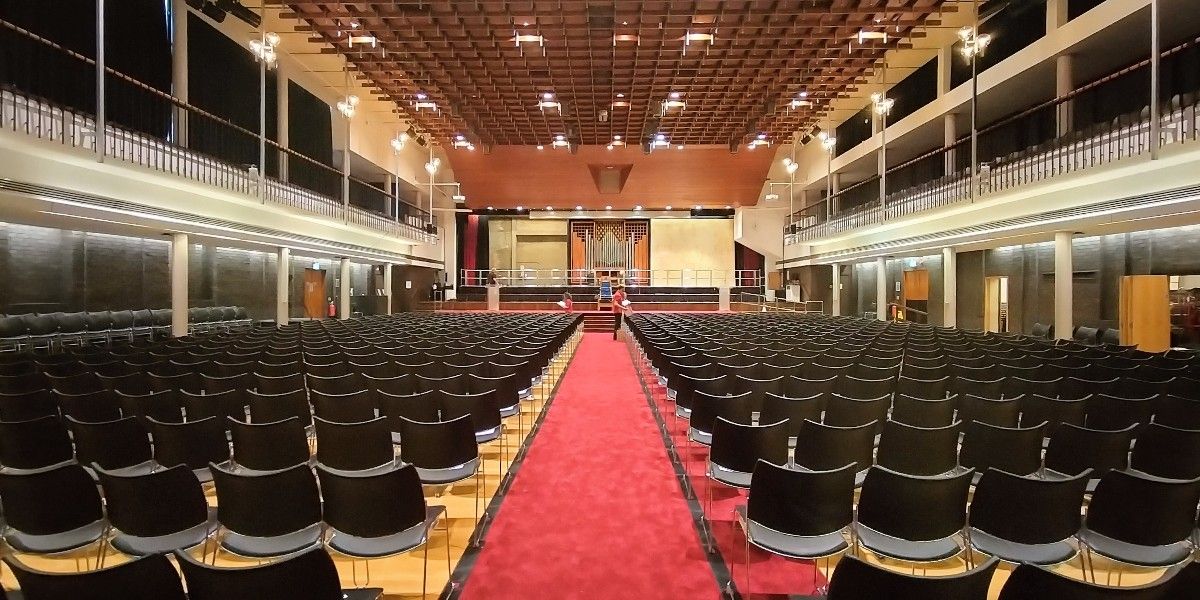 +19 more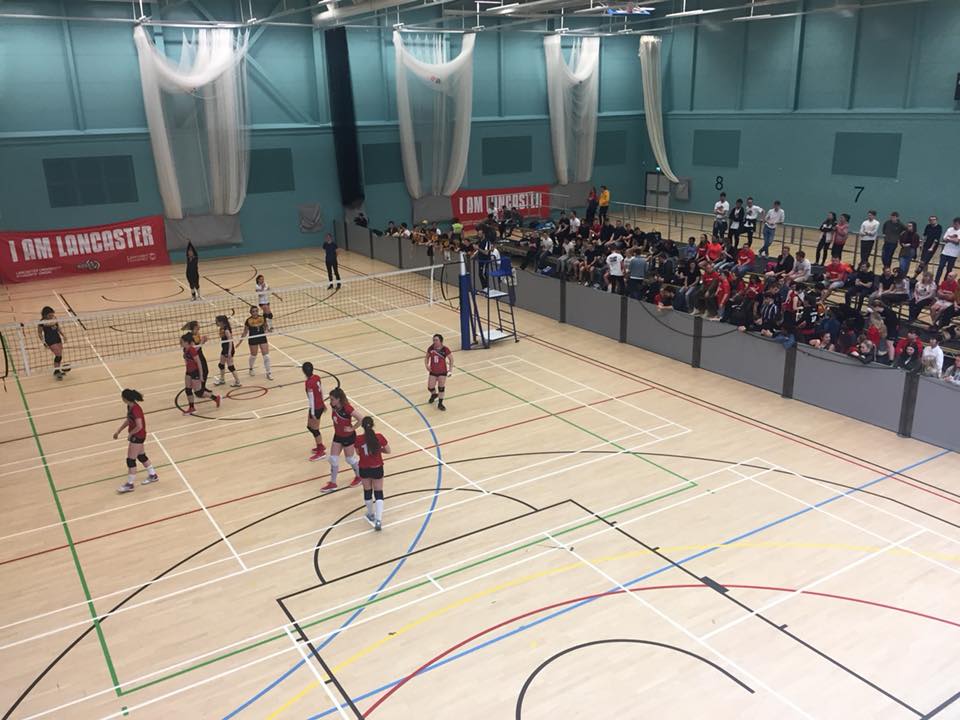 +19 more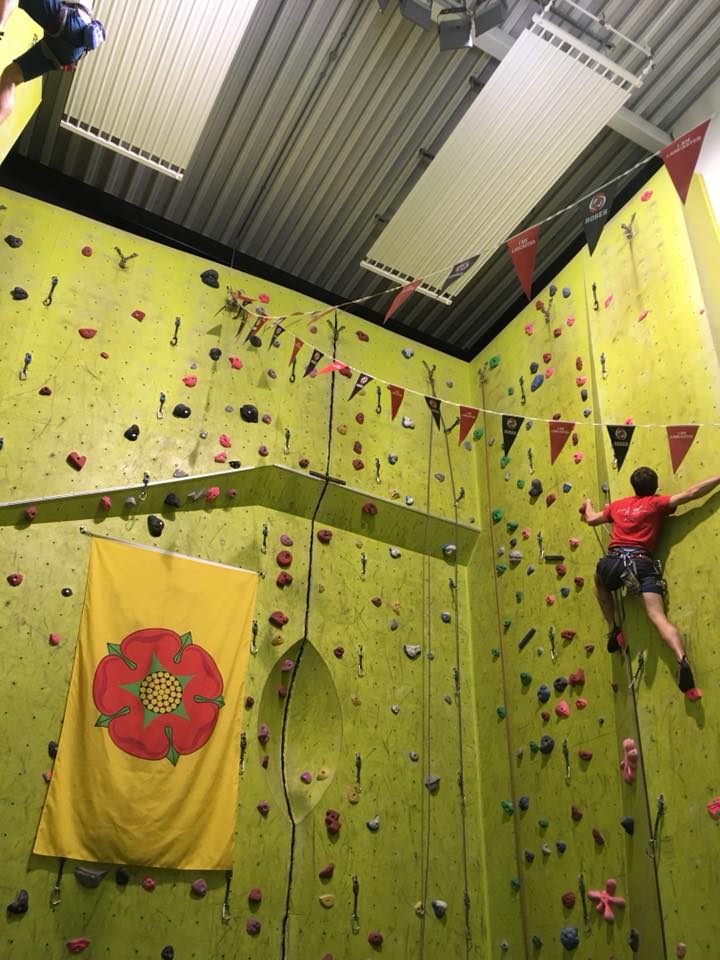 +19 more

+19 more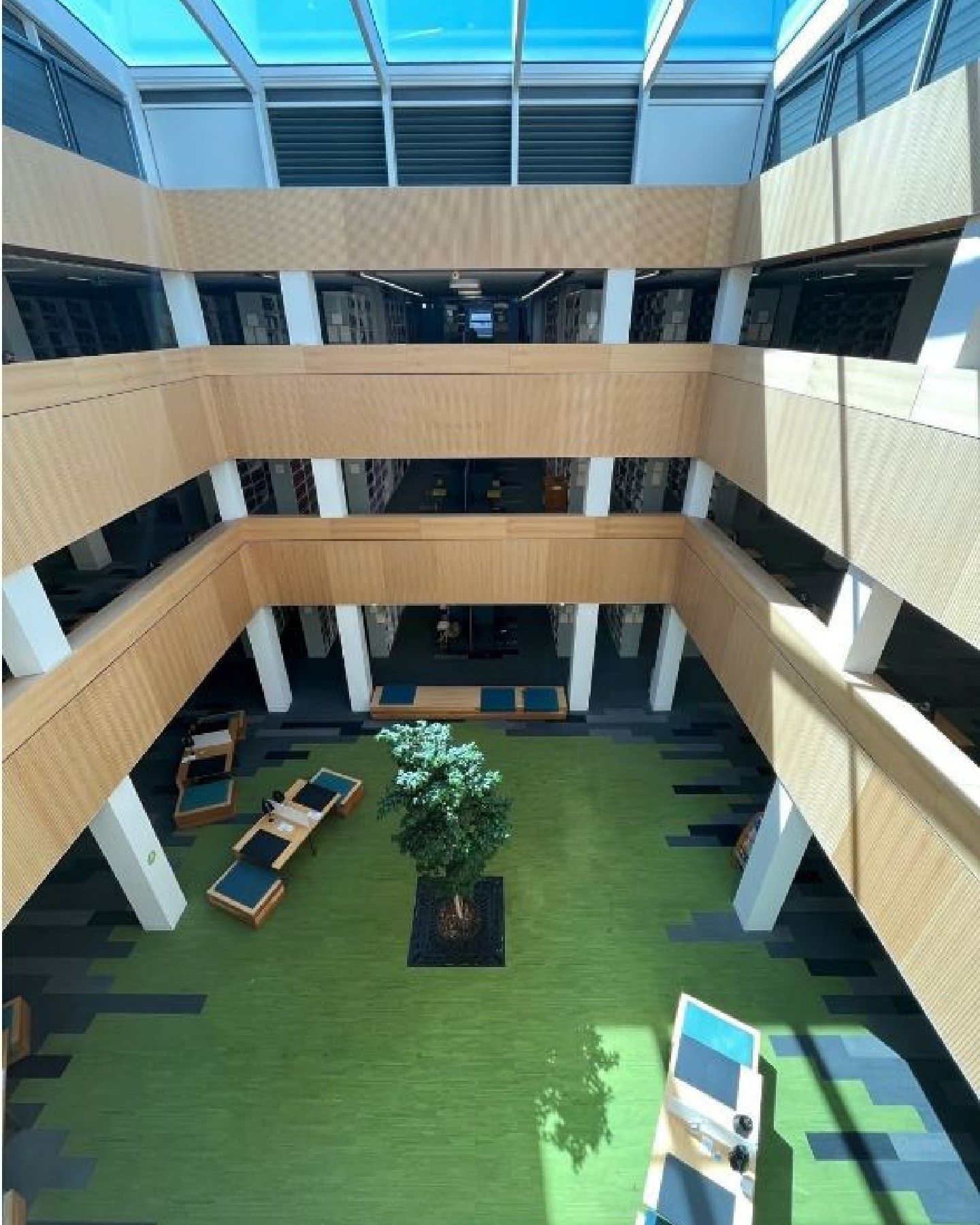 +19 more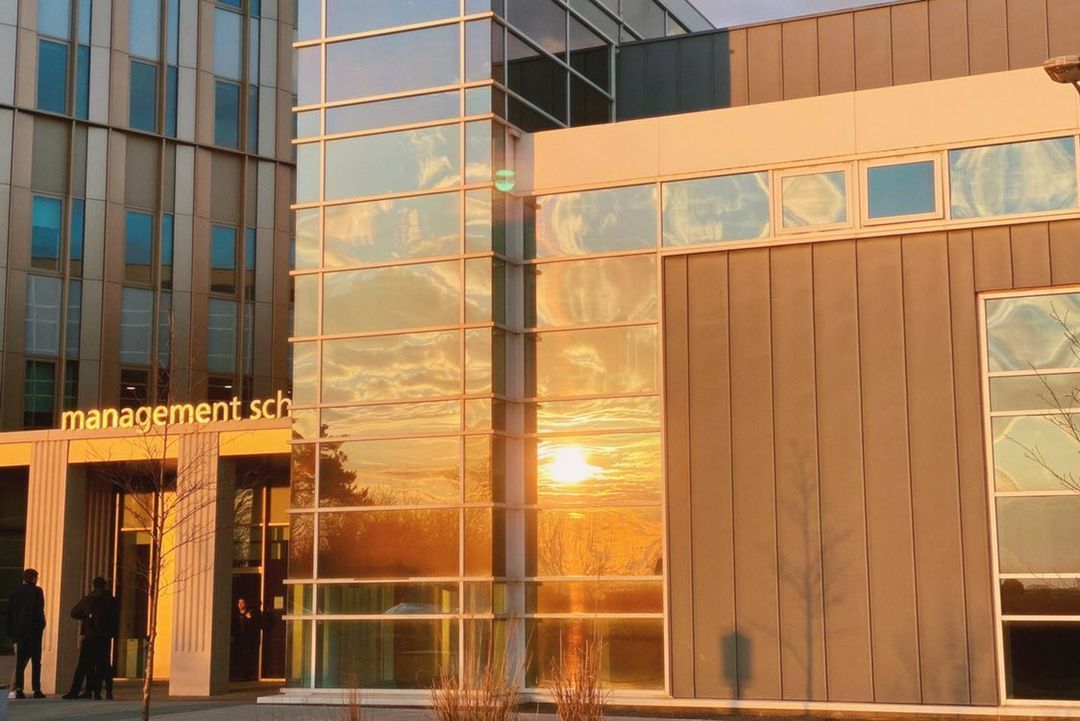 +19 more
upGrad's Accelerator Program
Low Cost

Enroll and save up to INR 60 lakh on study abroad courses

Post Study Work Visa

Eligible for up to 24 months of PSWP/36 months of OPT visa across countries like the USA, UK, Germany, Canada and more

Get

4x ROI

Explore attractive career opportunities & better ROI across robust global economies
Explore Accelerator Programs
More About Lancaster University
Infrastructure
Lancaster University has a campus right in the heart of Lancaster city spread over 560 acres of parkland site. The facilities division works across the campus to develop and maintain buildings that provide crucial support services 24x7 a year.
Lancaster University, UK, also has some activities for its students such as sports and well-being events, food and drink, sustainability to retail events. The university has eight college bars, five restaurants and cafes, and many food outlets.
Moreover, the research at Lancaster University, UK, has a global focus, including partnerships with more than 60 countries. Some of the research centers in the university include:
1. Centre for Ageing Research
2. Centre for Bioethics and Medical Law
3. Confucius Institute
4. Data Science Institute
5. Defying Dementia
6. Demand Research Centre
7. Centre for Disability Research (CIDR)
8. Energy Lancaster
9. Centre for Family Business
10. Centre for Financial Econometrics, Asset Markets & Macroeconomic Policy
11. Centre for Gender and Women's Studies
12. Centre for Global Eco-Innovation
13. Gulf One Lab for Computational and Economic Research
14. Health Innovation Campus
15. Higher Education Research & Evaluation Centre (HERE)
16. Imagination Lancaster
17. Lancaster China Management Centre
18. Lancaster Intelligent, Robotic & Autonomous Systems Centre
19. Lancaster Leadership Collaboratory
20. Centre for Leadership Studies & Practice
83% of the research at Lancaster University has been rated as internationally excellent according to the United Kingdom's Research Excellence Framework in 2014. The university currently has 1,500 plus academics and research staff and 2,000 postgraduate research students.
The medium of instruction at Lancaster University, UK, is English.
Academic
Lancaster University, UK, has three academic cycles: Fall, Spring, and Summer. The university accepts applications throughout the year; however, the season intake will largely depend on the program and level of education you choose.
The five primary faculties at Lancaster University are Faculty of Arts and Social Sciences, Faculty of Health and Medicine, Lancaster University Management School, and Faculty of Science and Technology.
The university is home to nine different colleges and communities. These colleges are:
1. Pendle College
2. Lonsdale College
3. Graduate College
4. Grizedale College
5. Fylde College
6. Cartmel College
7. Furness College
8. County College
9. Bowland College
The Lancaster University admission process is simple and fast. The university is on the lookout for students with a proven academic record. By fulfilling the educational requirements, you will have to prove your academic ability and the motivation to study at the institution.
Applications need to be made using the online portal. You will be required to fill out a form and attach all the supporting documents. Moreover, applying as early as possible since the competition is intense for specific programs. Also, scholarships are provided on a first-come-first-serve basis.
As for the Lancaster University admission requirements, here is an application checklist of all the required documents:
1. Academic transcripts
2. Personal statement
3. Language test results in case your first language isn't English (through IELTS or equivalent)
4. Degree certificates
5. References: you must include all the contact details. You must add one referee who can review the student's academic suitability for the course. In case your program demands work experience, for instance, in the case of an MBA degree, your referee should be your reporting manager.
Once you're done applying, the admissions committee will determine your suitability for the program. This may also include an interview round.
Following that, you can expect an email indicating your acceptance or rejection of the program.
If you are accepted into the course, you can log in to the university's online application system to see the offer and reply. If all the conditions and requirements are fulfilled, you will receive an unconditional letter from the school. You may obtain a conditional offer upon English language results or upcoming exam or request for further evidence.
Once you receive an offer, you will be asked to pay a confirmation deposit to secure your place for the course. However, if you fail to satisfy the offer conditions, you will get a refund.
For this, you will be given four weeks to accept your offer in the online application system and pay the deposit.
As a prospective student, you will also be interested to know that Lancaster University's acceptance rate stands at 64%, making it one of the moderately competitive schools to get into in the United Kingdom.
The university has 146 master's degrees, 341 bachelor's programs, and 12 online courses. The significant streams for both undergraduate and postgraduate courses are:
1. Social Sciences
2. Business & Management
3. Humanities
4. Law
5. Natural Sciences & Mathematics
6. Engineering & Technology
7. Environmental Studies & Earth Sciences
8. Medicine & Health
9. Computer Science & IT
10. Arts, Design & Architecture
11. Education & Training
12. Journalism & Media
13. Applied Sciences & Professions
14. Agriculture & Forestry
Additionally, popular courses at Lancaster University are in the following disciplines:
1. Art and design
2. Drama
3. Management
Talking about the credit hours that each student needs to take, each module at Lancaster University is worth some credits. Part one of most degree courses has a credit total of 120. So, the majority of the modules equate to 40 credits, and as such, you would need to enroll in at least three.
Next, the college calendar is another essential piece of information that you, as a prospective student, must have. So, here are critical dates for the academic session of 2022-23 at Lancaster University:
1. Welcome week: 3-7 October 2022
2. Michaelmas term: 7 October– 16 December 2022
3. Lent term: 13 January– 24 March 2023
4. Summer term: 21 April– 30 June 2023
5. Degree ceremonies/ Degree congregations (higher degrees): 13-14 December 2022
6. Remaining degree congregations: 18 – 21 July 2023
Lastly, the top programs at Lancaster University, according to The Times and Sunday Times Good University Guide 2021, includes:
1. Physics and Astronomy
2. Mathematics
3. Biological Sciences
4. Mechanical Engineering
5. General Engineering
6. Geography and Environmental Sciences
7. Chemistry
8. Computer Science
Extracurricular and diversity
Lancaster University has a student base from over 100 countries. You can get opportunities to study abroad or visit the overseas campuses in Germany, Chine, Malaysia, and Ghana.
The campuses are:
1. Lancaster University College- Beijing Jiatong University, China
2. Lancaster University Ghana
3. Lancaster University Leipzig, Germany
4. Sunway University, Malaysia
International students receive assistance throughout the journey from the application process to graduation to the entire professional career. The guidance is for obtaining the correct visas, landing up at Lancaster, pre-arrival information and planning costs,
The university also offers airport pickup facilities from the Manchester Airport at the beginning of the term. There are also many pre-sessional English language courses for undergraduate and postgraduate students and international foundation programs.
Additionally, Lancaster University provides many employment programs to ensure that international students are appropriately supported to kickstart their careers in the United Kingdom and overseas. The university's global partnerships, widespread alumni network, and innumerable stakeholders that are present in the regional communities also help support students.
Moreover, joining a society or a club of your interest at Lancaster University is a perfect way to diversify your profile during your time at the university. The student union organizes many activities and events, providing you with ample opportunities to explore and have fun.
At Lancaster University Management School (LUMS) specifically, all the student societies about business are clubbed together to form the Lancaster University Management School Association (LUMSA)
If you're still not convinced, here are some of the other reasons why you should think of joining a LUMS society:
1. It is enjoyable and interactive
2. Your time at clubs hone your personality and increases your employability
3. You will meet many like-minded people and fellow students, which will pave the way to elevate your network
4. Students develop people and soft skills such as teamwork, leadership, and problem-solving.
Career/professional
The university provides an effective employability support program visible in the students' excellent graduate prospects for when they pass out from the institution. You will have dedicated career professionals to aid you in creating personalized career plans which will elevate your employability skills as well.
This will be done through employer presentation abilities, gaining valuable experience through placements and work experience, workshops, and connecting with alumni as mentoring programs.
Students can also access the Careers Portal interface to take complete control over their career development. Additionally, they can also sign up asking for alumni connect on the TARGETconnect and send queries regarding appointments, CV, and graduate-level jobs.
Some of the renowned artists from the university are mentioned below:
1. Andy Serkis (Actor, director, and producer)
2. James May (Presenter and journalist)
3. Audrey Azoulay (Director-General of UNESCO and former French Minister of Culture)
4. Jason Queally (Cyclist and Olympic gold medallist)
5. Sarah Waters (Author)
6. Jon Moulton (Venture capitalist and Better Capital founder)
7. Nahed Taher (Co-founder and Non-Executive Director, Gulf One Investment Bank)
Financial
The Lancaster University fees and living costs are the two main expenses that the student needs to incur. While the living cost remains more or less similar for most students, the tuition fee is significantly different.
Generally, the tuition fee to be paid by a student depends on the education level, program name, and whether the student is an in-house student or international.
Furthermore, the application fee for each program is GBP 65. On average, the tuition fee for international students at Lancaster University is GBP 25,000 (~INR 25 lakhs). But Lancaster University offers scholarships to deserving candidates to ease their financial burdens.
For instance, the Undergraduate Scholarships for International Students is a merit-based reward for students pursuing bachelor's courses at Lancaster University. The amount in the funding is GBP 4,000 (~INR 4 Lakhs).
Lastly, the average living expenses for a student pursuing a bachelor's program is GBP 9,200 (~INR 9 lakhs), whereas the average living cost for a master's program student is GBP 12,000 (~INR, 12 lakhs).
Disclaimer! All course fees/salaries/expenses are indicative.
Top UK Universities
Frequently Asked Questions
What is the Lancaster University Acceptance rate?
The Lancaster University admissions requires an acceptance rate of 96%. The applicants admitted to Lancaster University have an SAT score between 980 and 1210.
What are the popular courses at Lancaster University?
The Lancaster University popular courses start from arts and humanities , Science along with Engineering, Business Studies. In the arts they include Art, Performing Arts & Design,Languages,Literature & Linguistics, Architecture, History, Archaeology, Philosophy & Theology. In the Science courses they include Social Sciences, Life Sciences, Physical Science, Computer Science. In Engineering and technology they include Chemical Engineering, Mechanical Engineering, Electrical Engineering, General Engineering and Business Studies like Accounting & Finance, Management & Economics.
What is Lancaster University known for?
The Lancaster University is a member of the N8 Research Partnership: an association of the eight most research intensive universities in the North of England. It is home to nine colleges overall, eight for undergraduate students and one for postgraduates. Lancaster University has four strategic partnerships teaching validated Lancaster degrees in Ghana, China, Malaysia and Germany. They offer students award-winning accommodation and outstanding graduate prospects.
Where is Lancaster University situated?
Lancaster University is situated in Bailrigg, City of Lancaster, England.Lancaster University covers 560 acres of parkland, just 3 miles to the south of the center of the city of Lancaster in the United Kingdom.
How to get admission to Lancaster University ?
In Lancaster University, the Undergraduate students' admission requirements are Basic Education in Grade 12 from ICSE board of education, minimum score of 75% aggregate in four major subjects,Scores of Hindi and Physical Education not considered along with SAT which is not mandatory along with English Language requirements. For Graduate students admission requirements are basic three-year bachelor degree from a recognised university, minimum score of 60% aggregate with at least 55% in each year of the degree along with GMAT score of 580 with 4.0 out of 6.0 in Analytical Writing for MBA and GRE( not mandatory).
When was Lancaster University Founded?
The Lancaster University was founded in 1964 by Royal Charter.The University's original site was in St Leonard's Gate in the middle of the city. Today, the campus occupies a picturesque, 560-acre parkland site three miles from the city center.
Where is Lancaster University ranked in the world?
According to the U.S. Lancaster University is 182 in Best Global Universities. According to Times Higher Education, the ranking of Lancaster University is 122 nd in World University Rankings 2023. According to Top Universities the ranking of Lancaster University is 146 In QS World University Rankings.
Is Lancaster University public or private?
Lancaster University is a public research university in Lancaster, Lancashire, England.
Disclaimer
All information provided on this page is for general use and upGrad Abroad is not responsible for any errors or omissions. Any action taken upon the information found on this website is strictly at your own risk.