University of Alberta
Edmonton, Canada
435
No of Courses
#110
Rank(QS Top Universities)
Government
University Type
https://www.youtube.com/watch?v=el7hxpsFaQ8
Overview
The University of Alberta is a public research university in Edmonton, Alberta, Canada, founded in 1908. The institution provides various academic and professional programs for undergraduate and graduate degrees.The institution is organised into 18 faculties, each of which has its own school that teaches various courses and specialisations. The University of Alberta also provides a wide range of certification and exchange programs. The institution also offers a Professional Development Course to help students better understand the curriculum.North Campus, South Campus, Camp
...Read more
Scholarship
The following scholarships are available at the University of Alberta for undergraduate and graduate students.The Government of Canada, the Government of Alberta, and other organisations finance awards, scholarships, and prizes given to excellent candidates. Entrance scholarships: International Student Scholarships:Value:Up to $9,000; payable over four years University of Alberta Gold Standard Scholarshi
...Read more
University of Alberta's Admission
International students must demonstrate their eligibility on three grounds to gain admission to the University of Alberta: academic grades, English proficiency, and completion of needed studies. The following are the particular qualifying conditions for each programme level:Requirements for Undergraduates:The overseas students are evaluated at this level based on their Grade 10 and 12 board scores. Predi
...Read more
University of Alberta's Ranking
The University of Alberta ranks in the top-five Canadian institutions with over 500 graduate programs, 200 undergraduate programs, and 450 student organisations. It has 400 teaching and research partnerships in 50 countries.It isranked126 inQS Global World Rankings2022 and 125 in THE Rankings 2021. The Center for World University Rankings (CWUR) ranked U of A's Palaeontology program amongst the top 3 glo
...Read more
Amenities Included
Library

Accommodation

Cafeteria
Course Fee

NA

Exam Accepted

NA

Intake Session

NA
Course Fee

NA

Exam Accepted

NA

Intake Session

NA
About University
University of Alberta 116 St & 85 Ave, Edmonton, AB T6G 2R3, Canada
Founded in 1908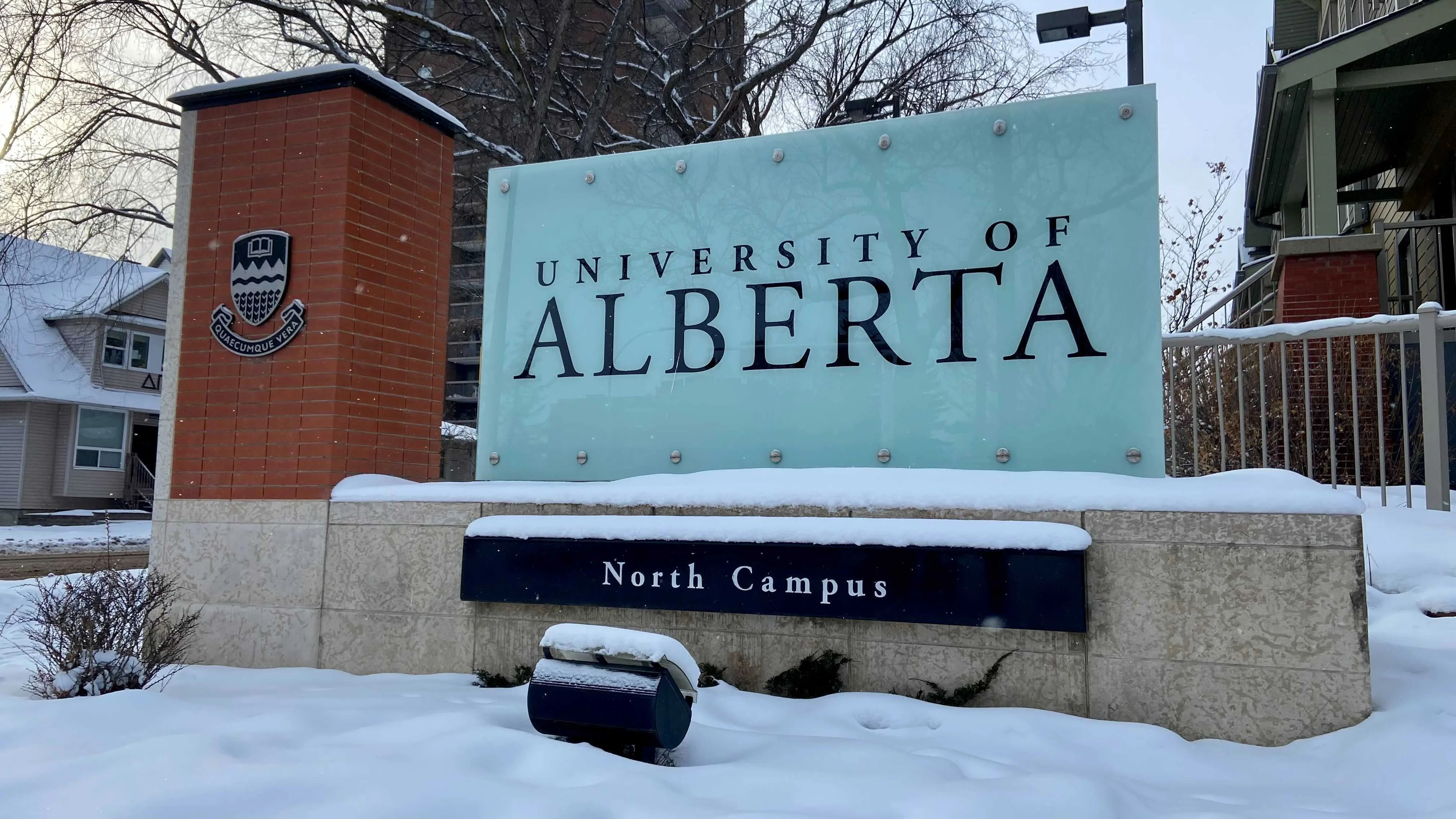 +22 more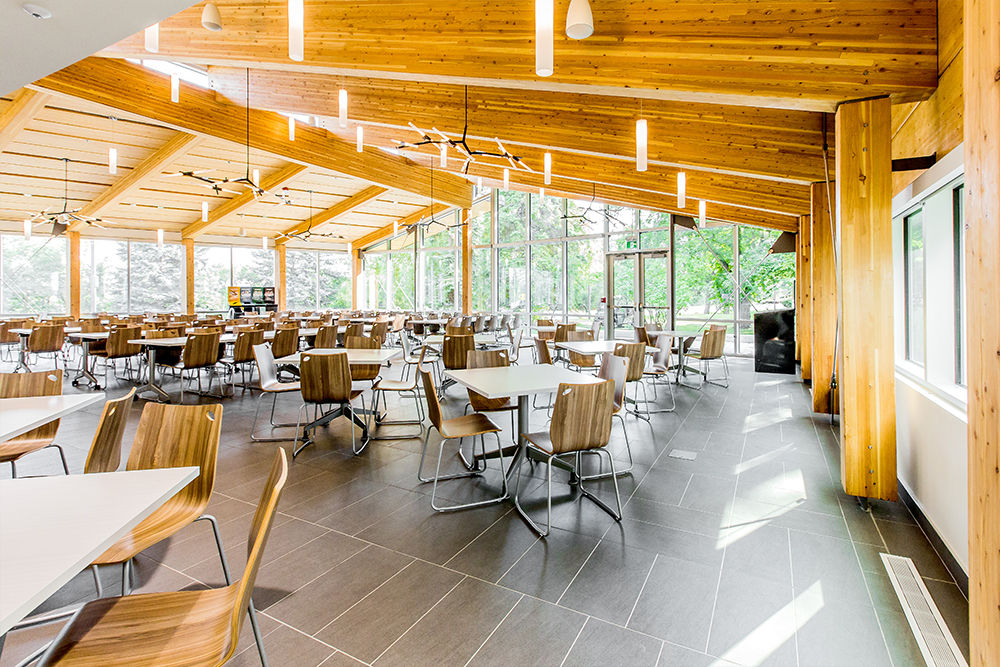 +22 more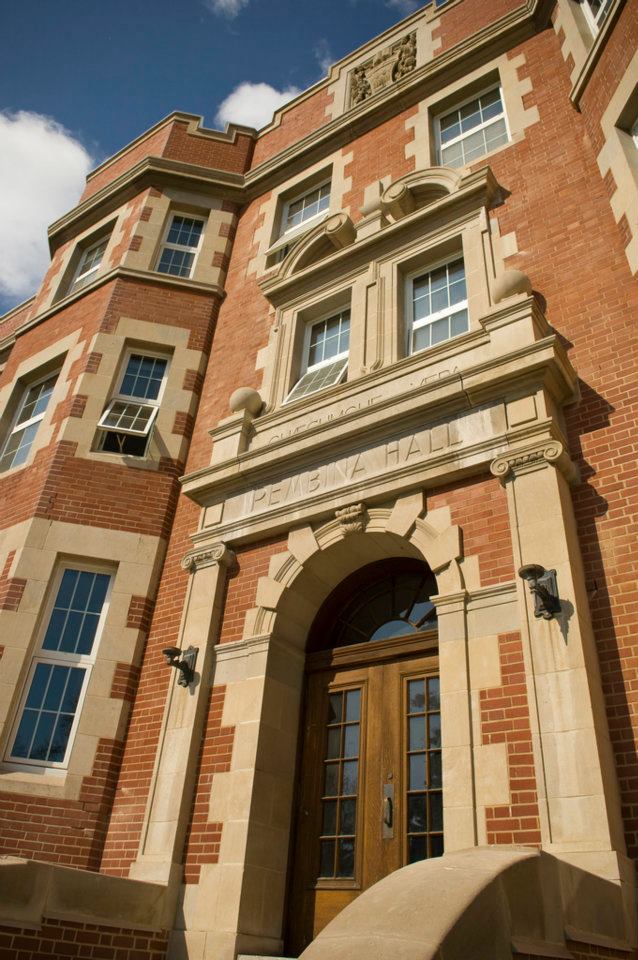 +22 more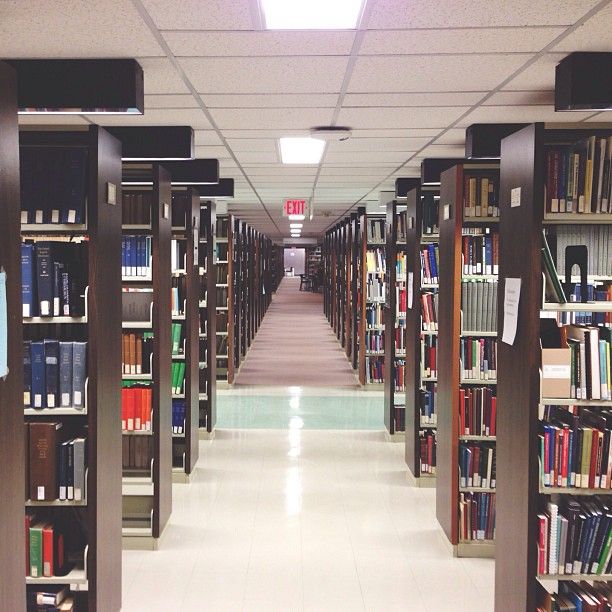 +22 more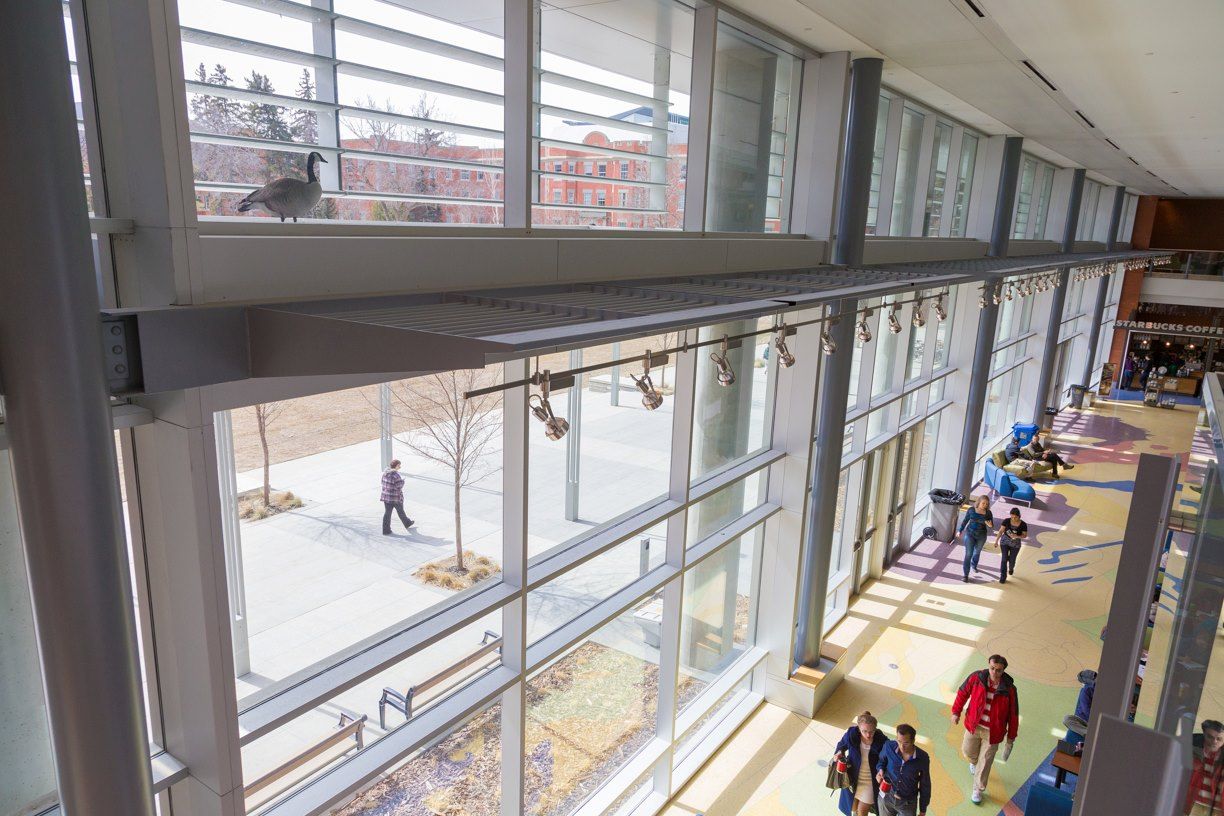 +22 more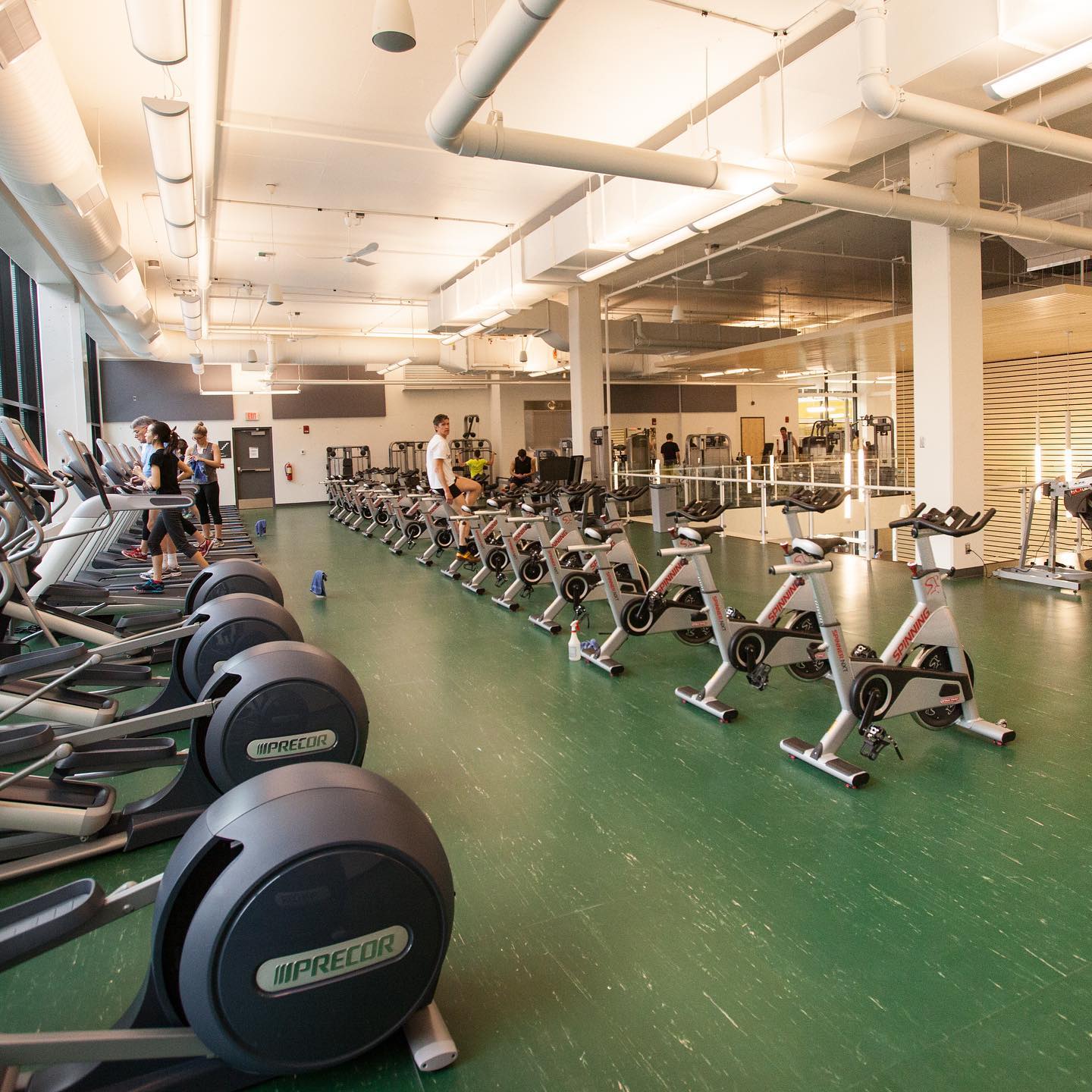 +22 more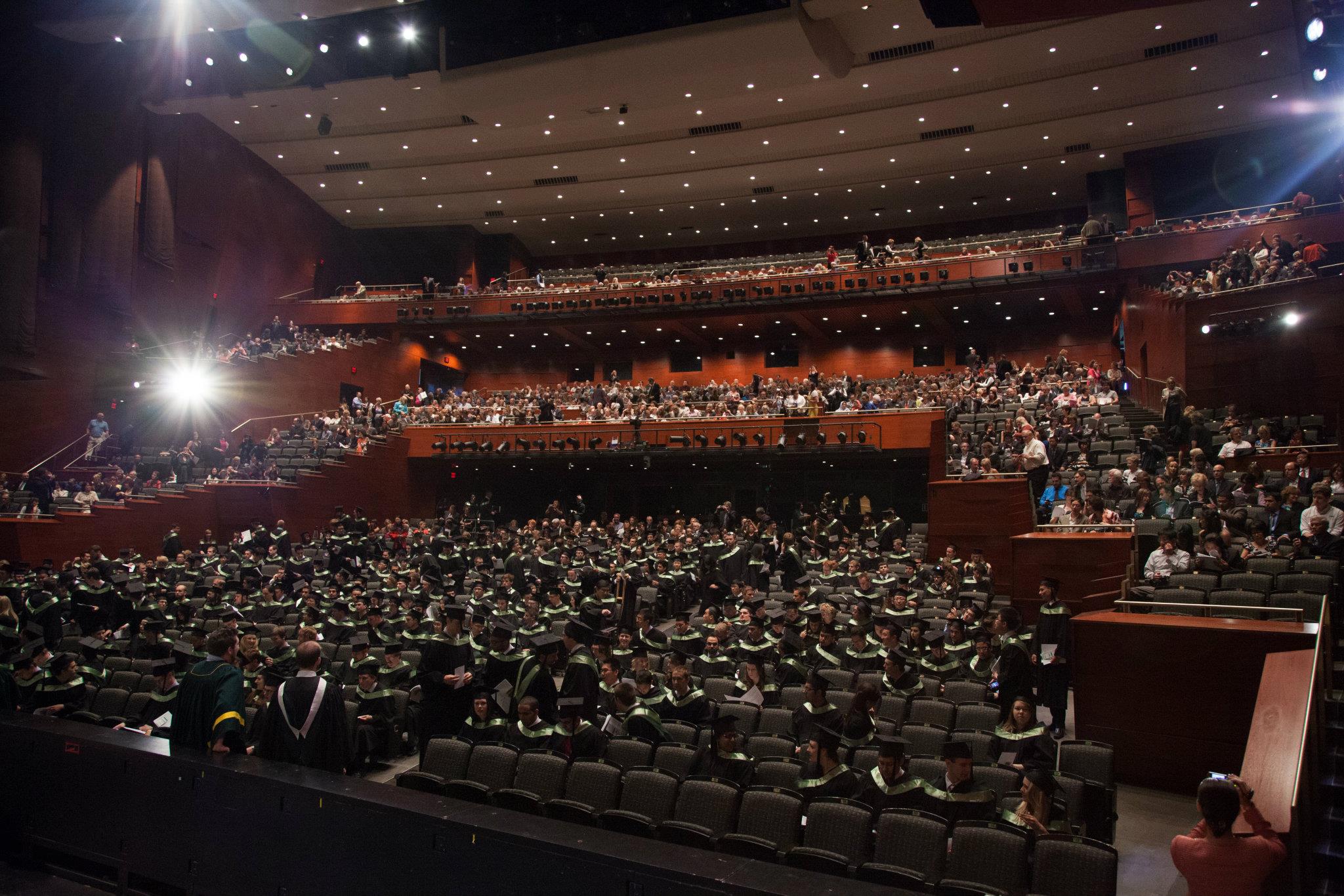 +22 more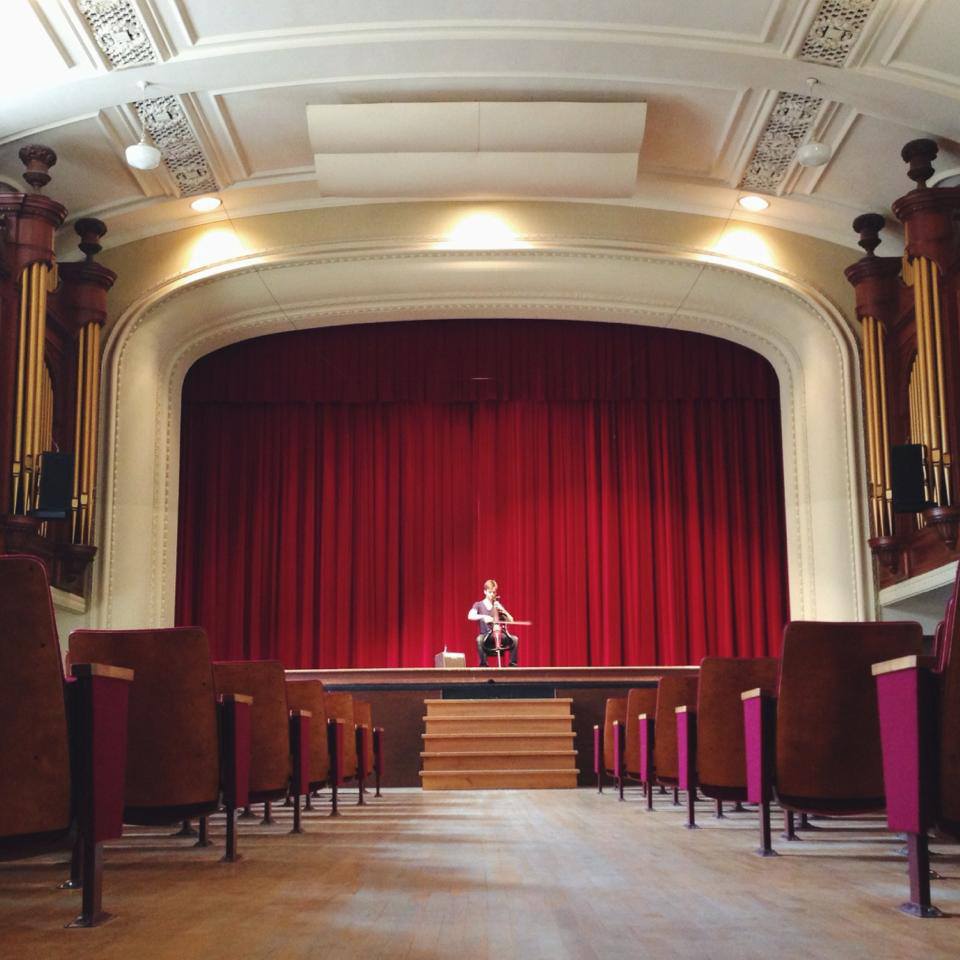 +22 more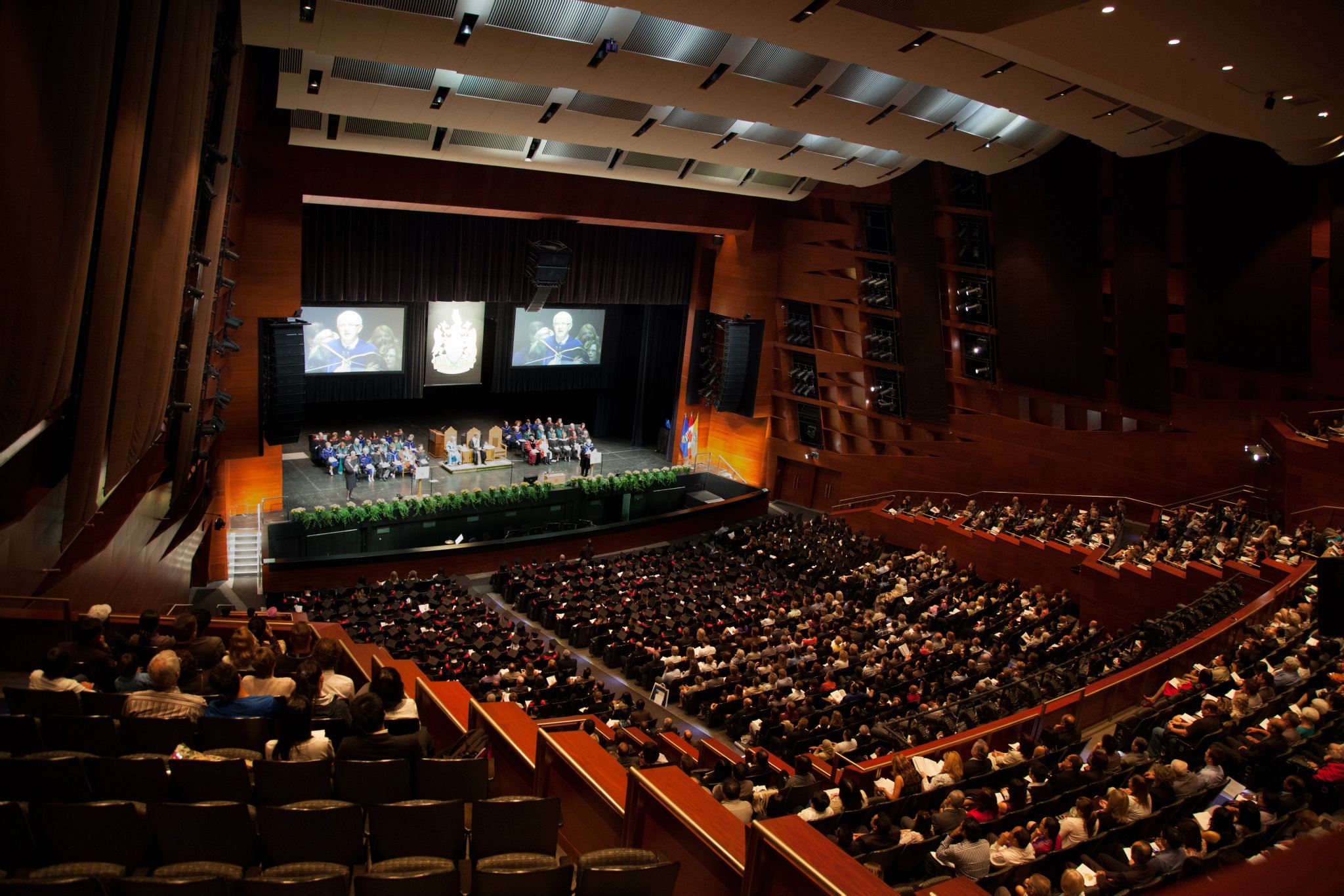 +22 more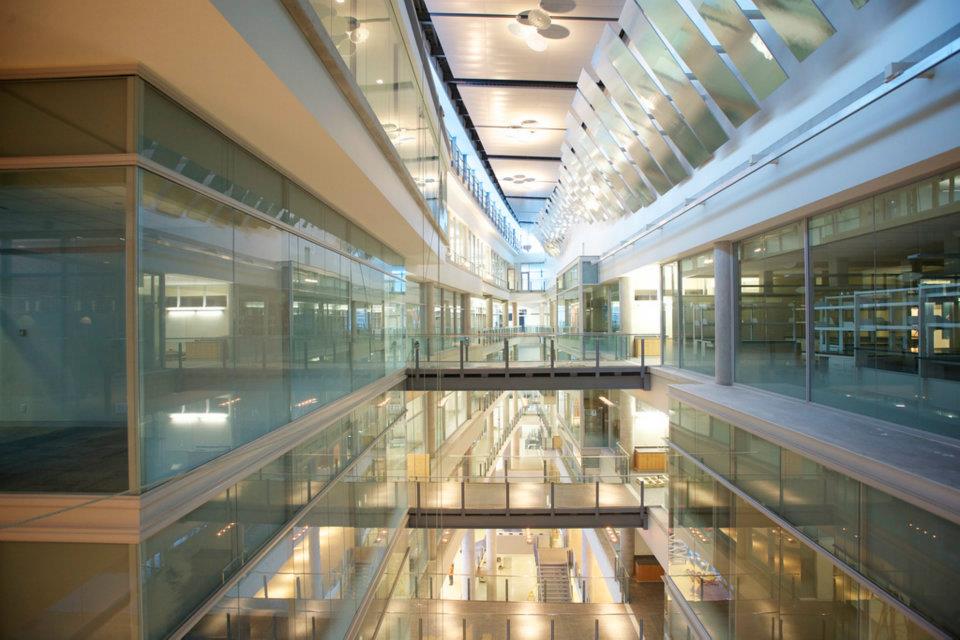 +22 more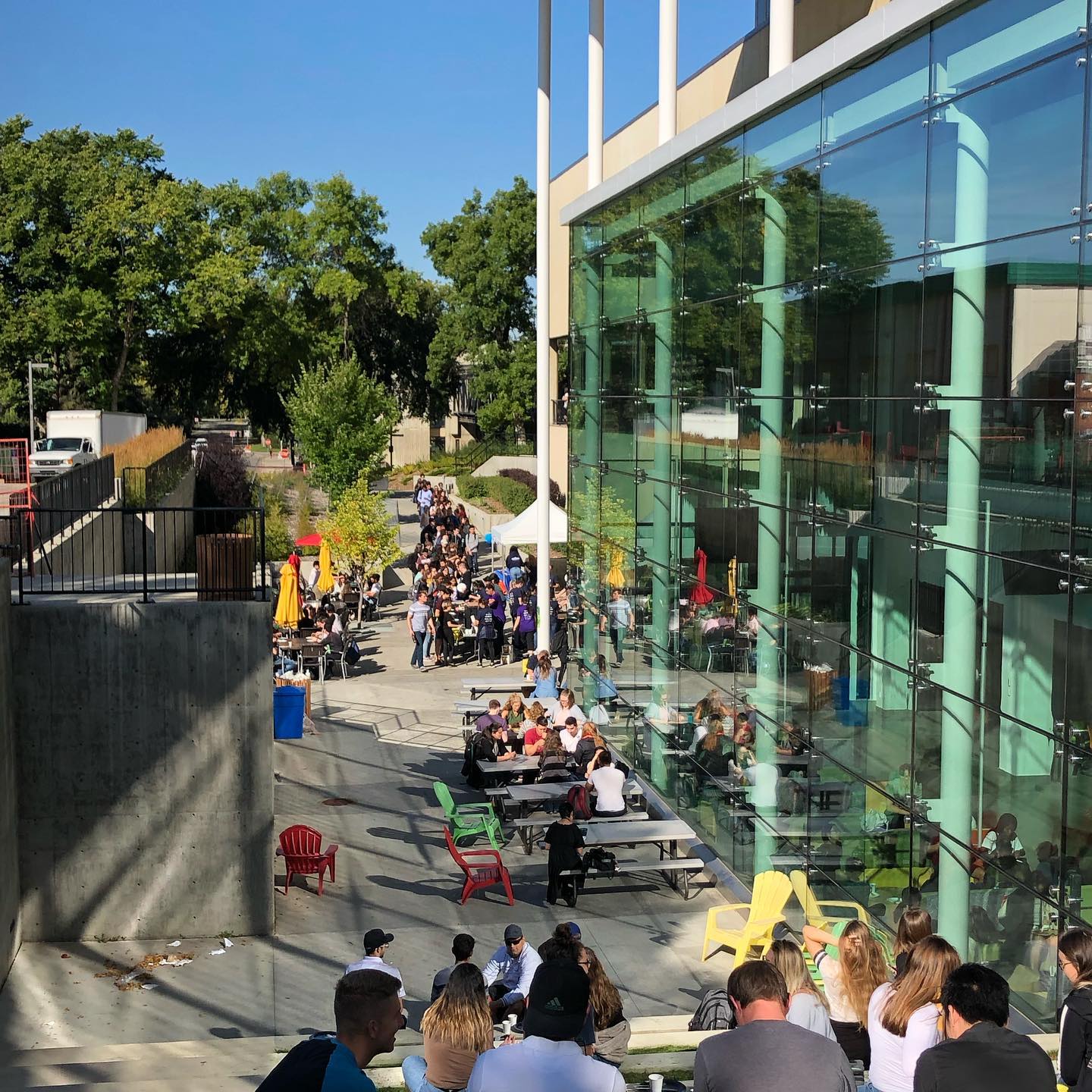 +22 more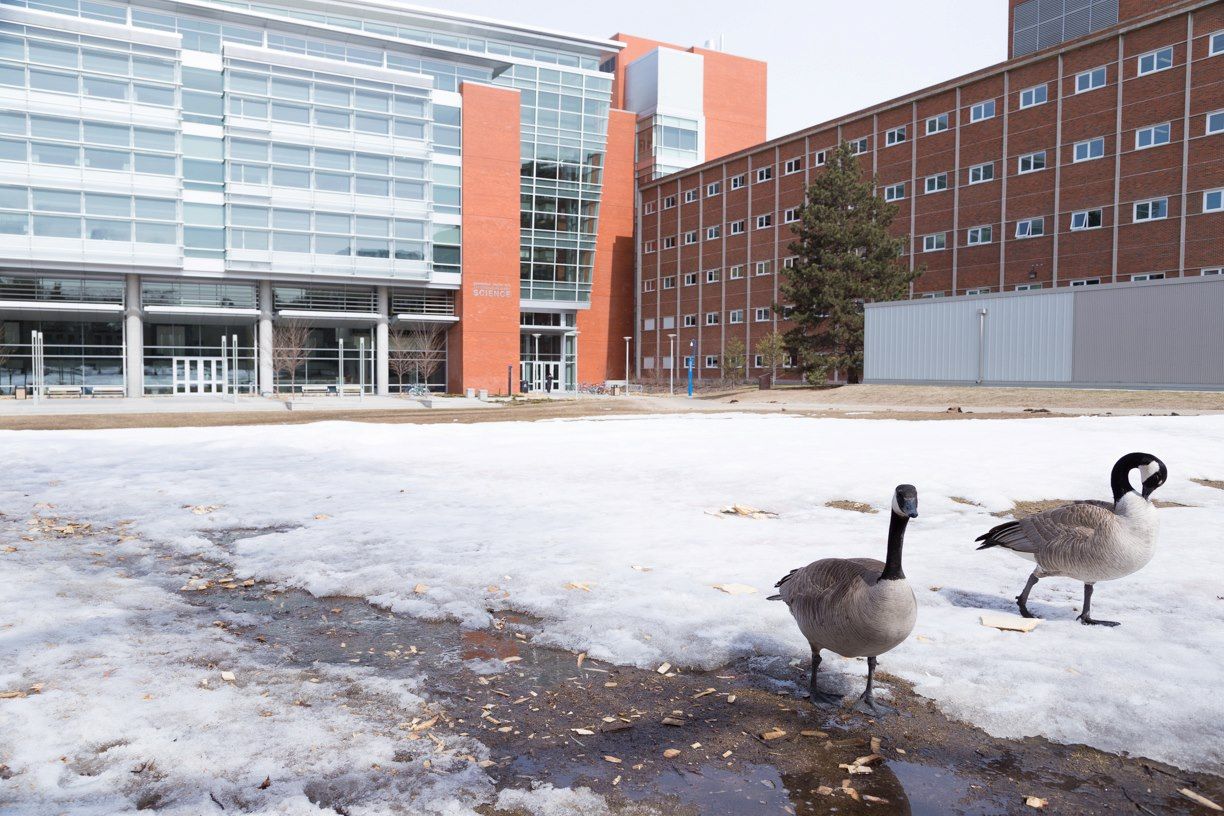 +22 more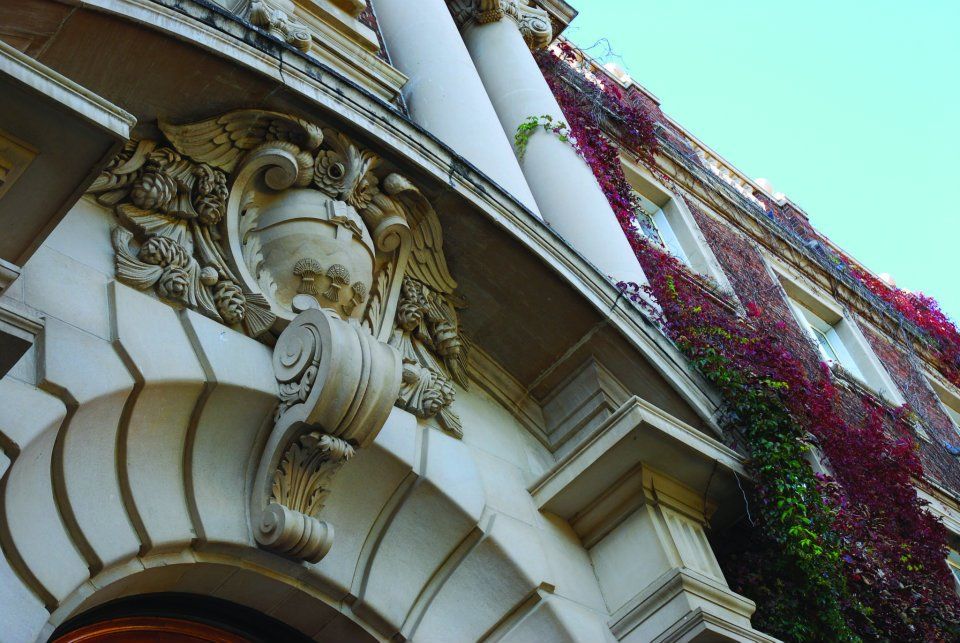 +22 more
+22 more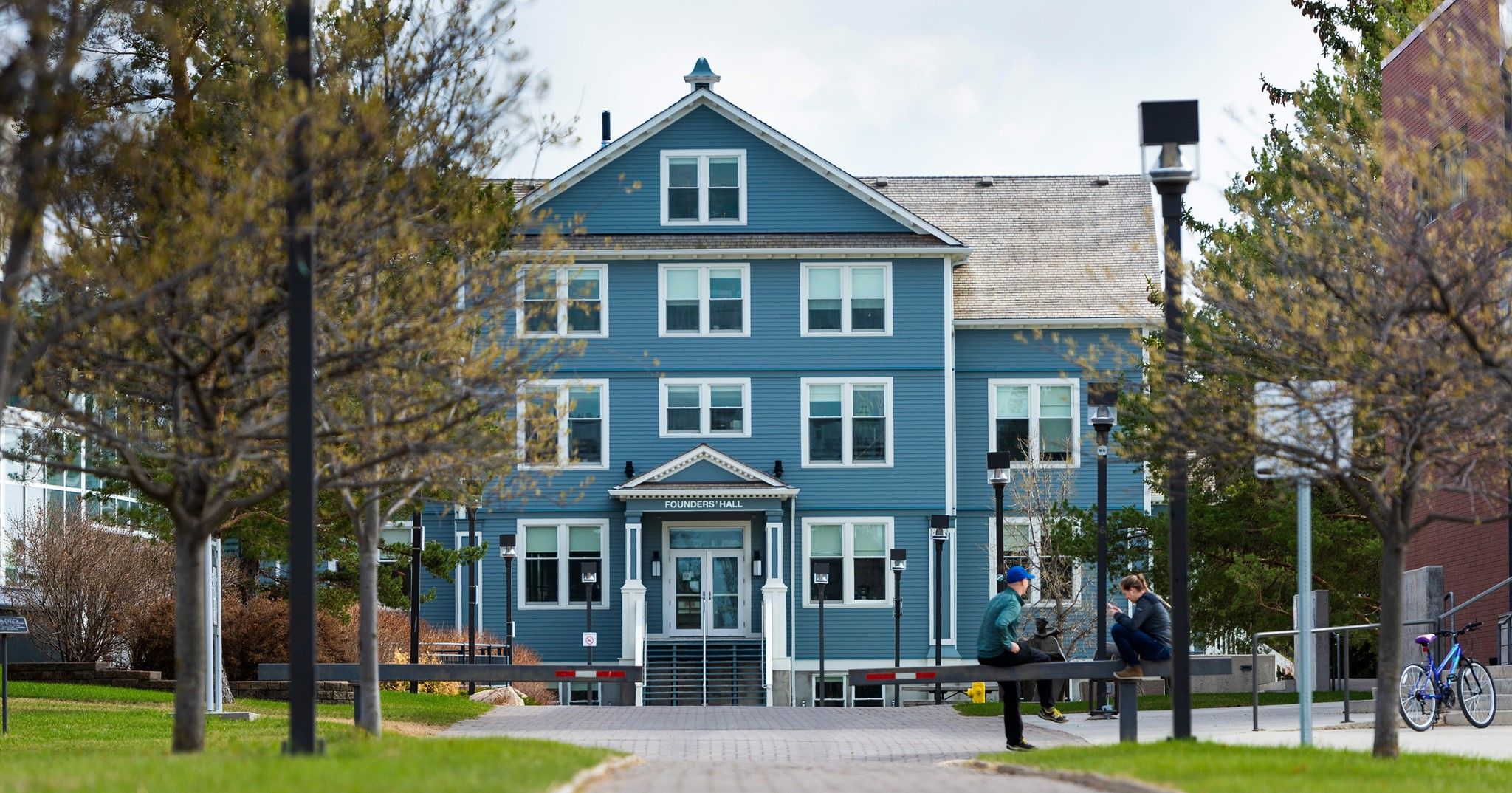 +22 more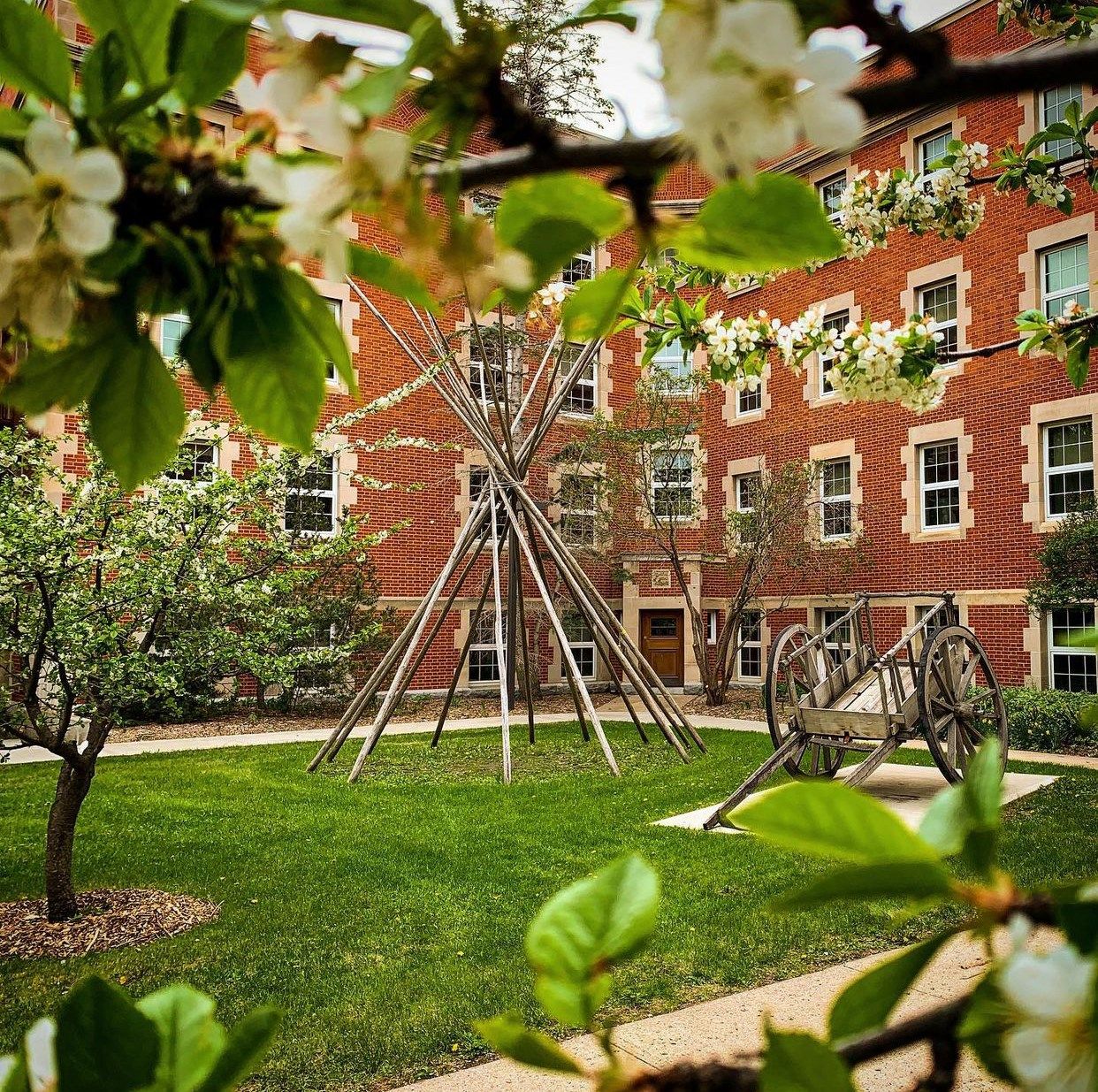 +22 more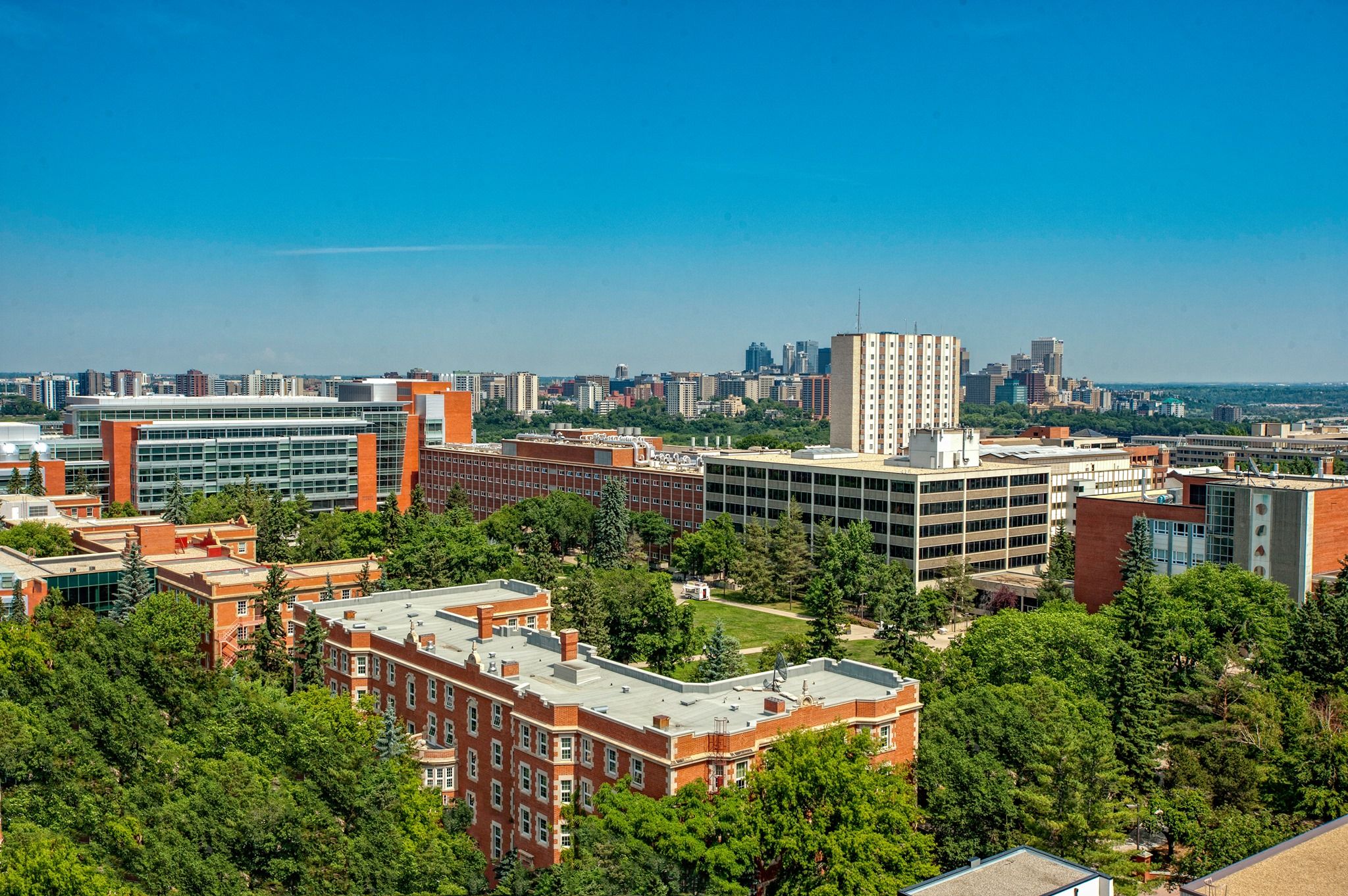 +22 more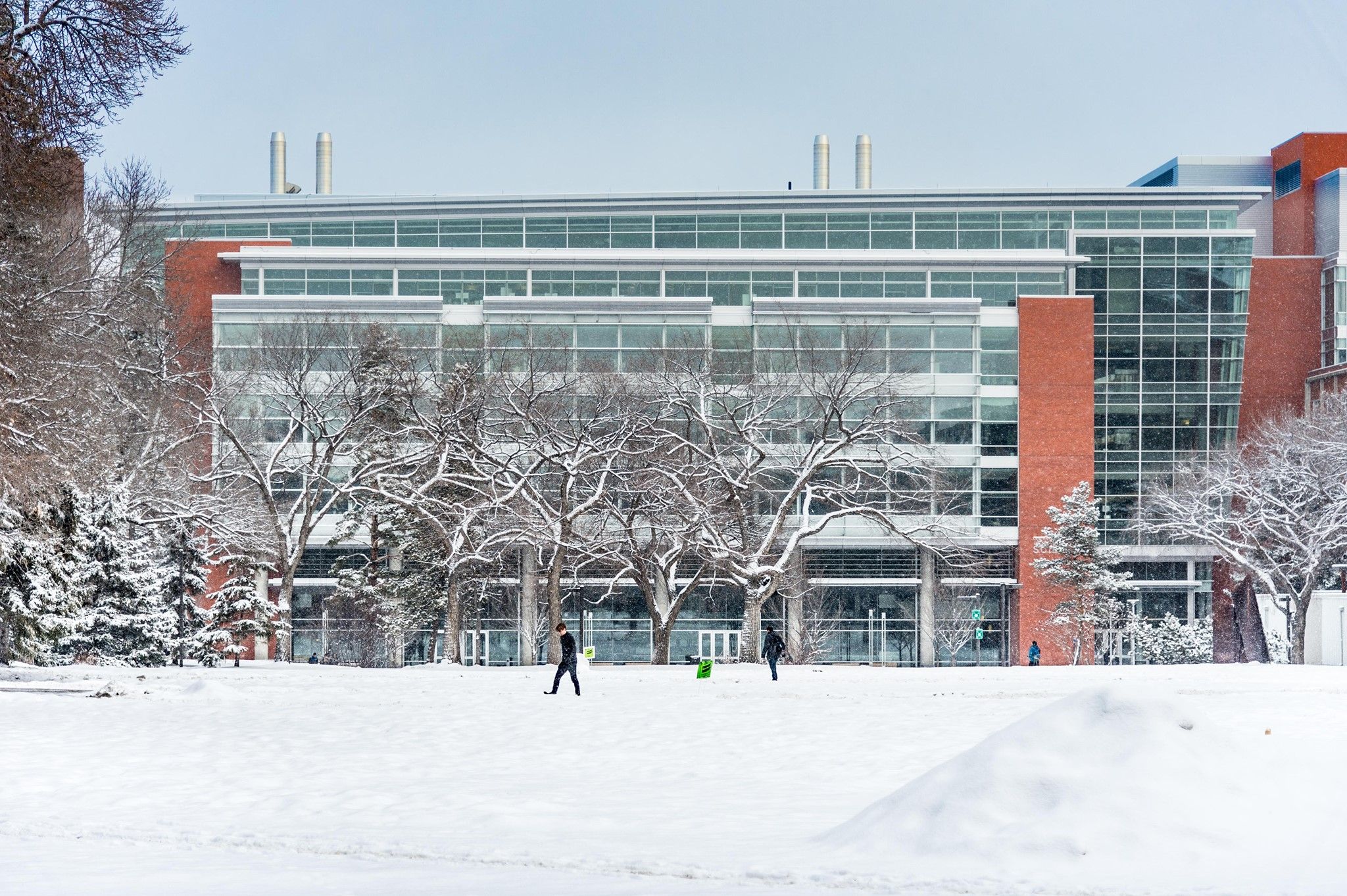 +22 more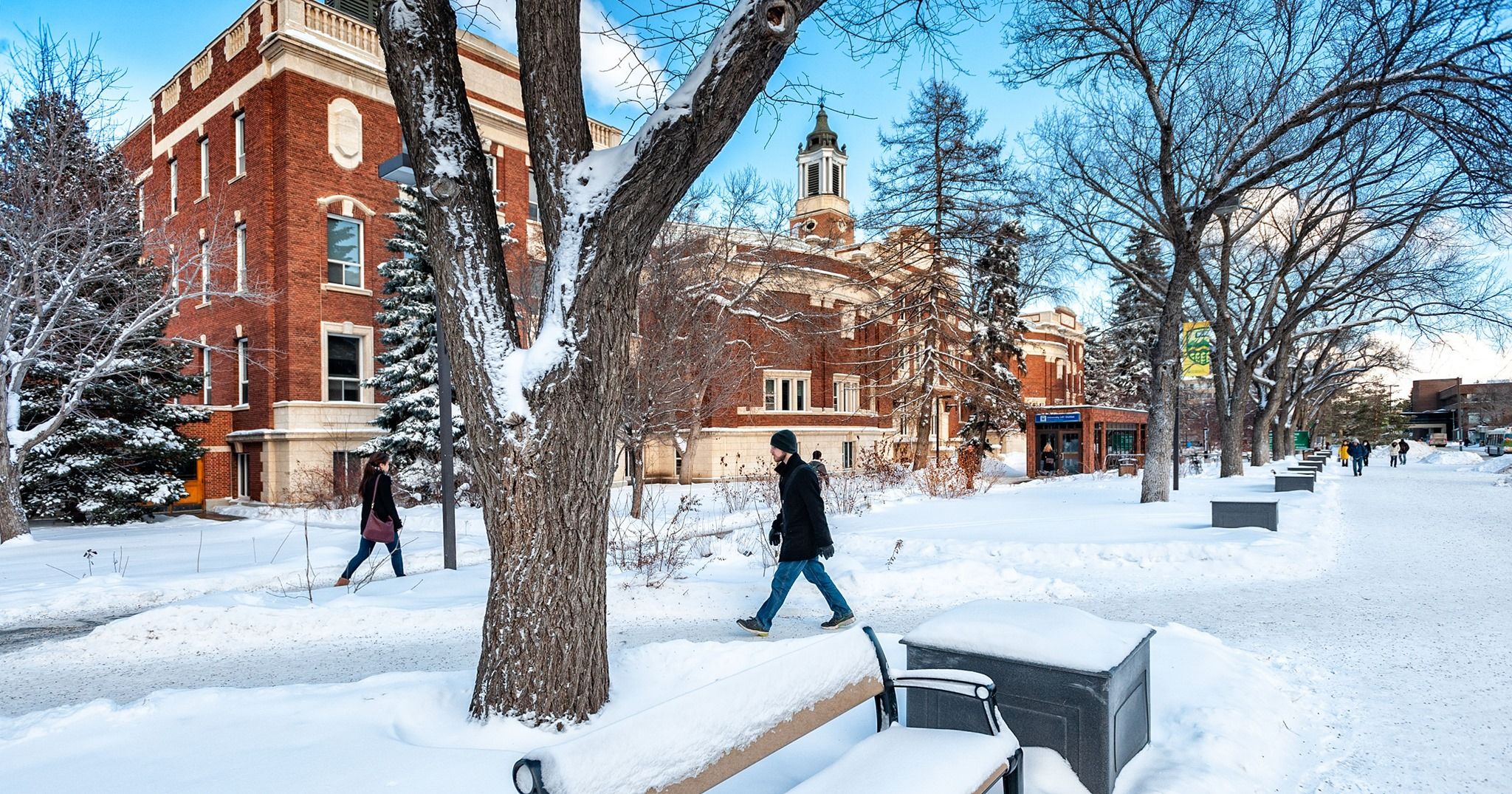 +22 more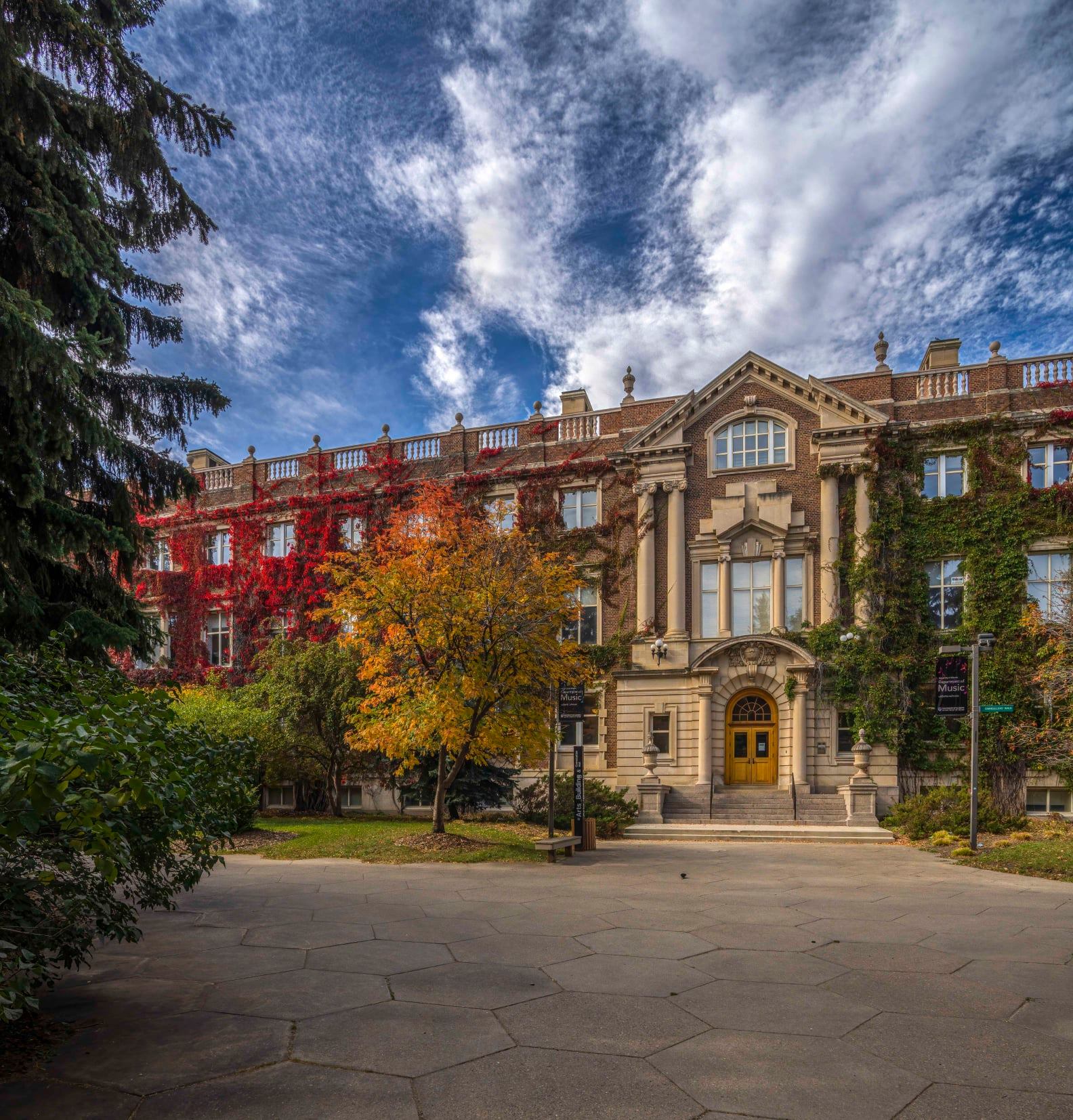 +22 more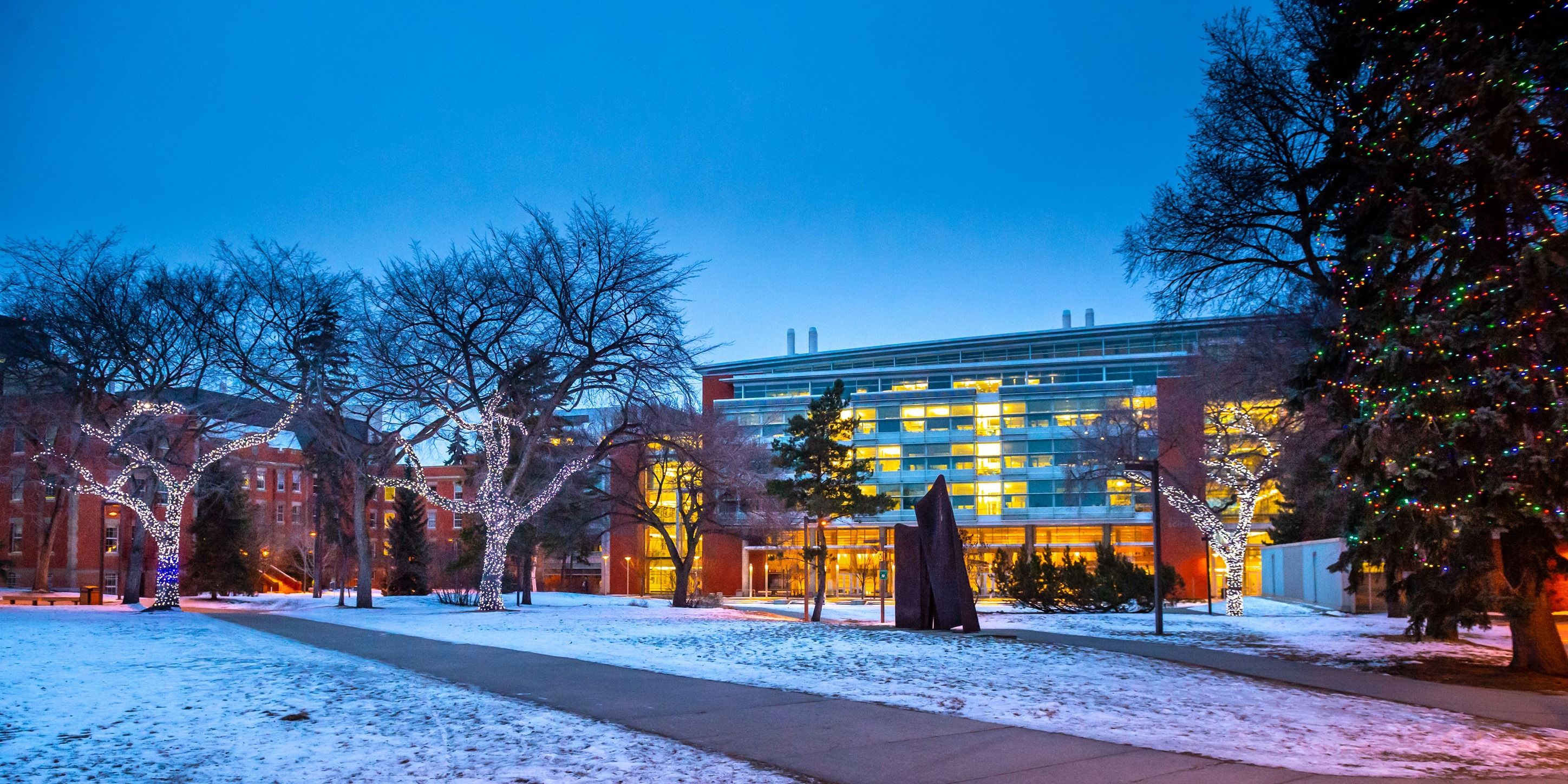 +22 more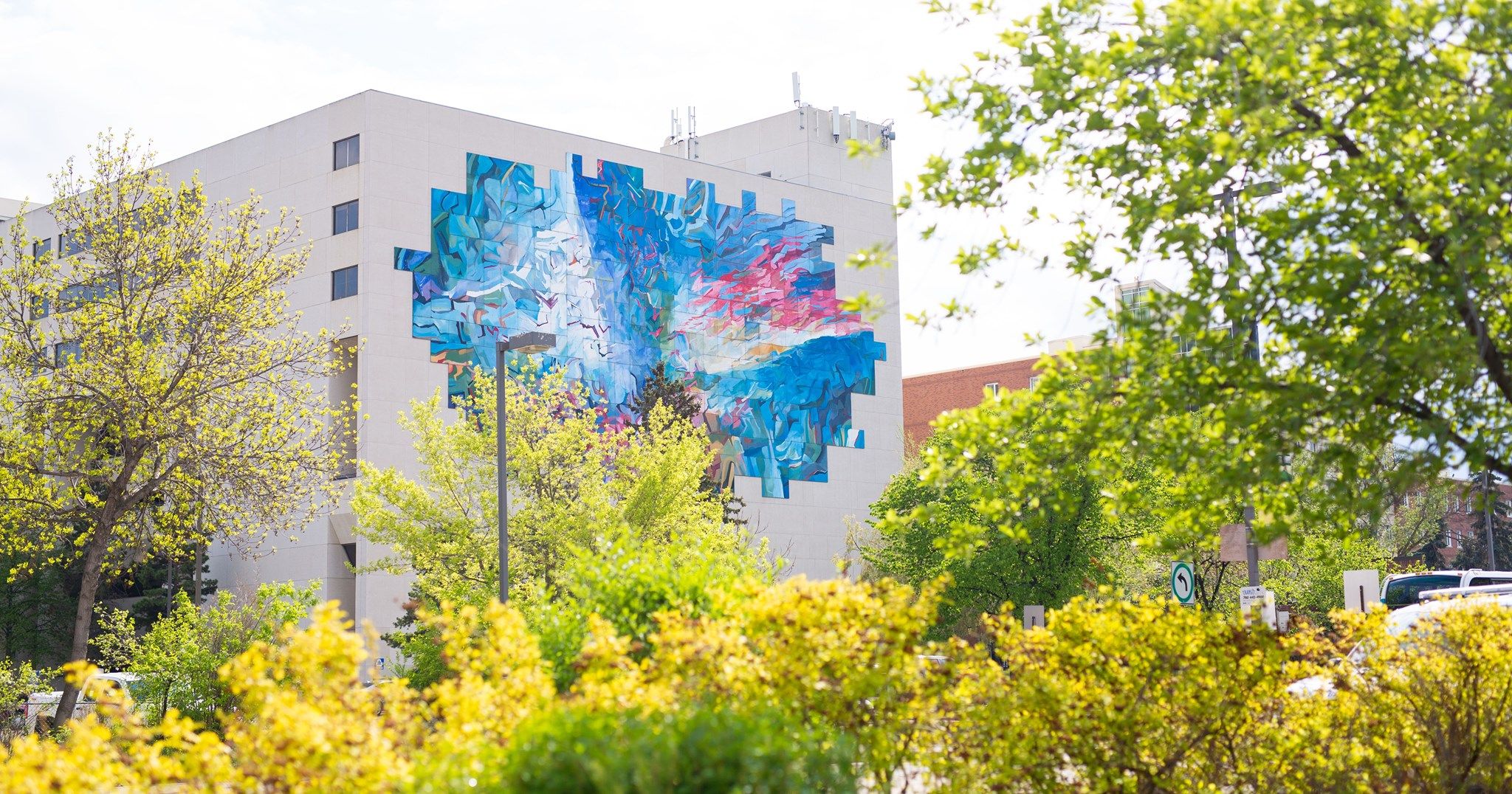 +22 more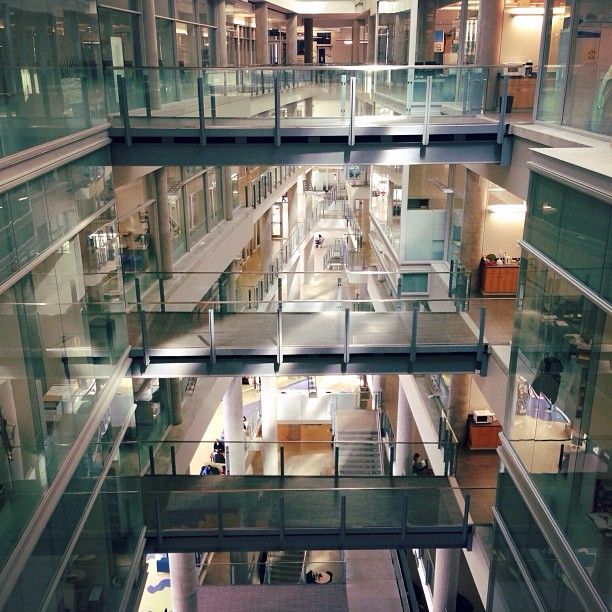 +22 more
upGrad's Accelerator Program
Low Cost

Enroll and save up to INR 60 lakh on study abroad courses

Post Study Work Visa

Eligible for up to 24 months of PSWP/36 months of OPT visa across countries like the USA, UK, Germany, Canada and more

Get

4x ROI

Explore attractive career opportunities & better ROI across robust global economies
Explore Accelerator Programs
More About University of Alberta
Address
116 St & 85 Ave, Edmonton, AB T6G 2R3, Canada.
Public/Private status
The University of Alberta, also known as U of A or UAlberta, is a public research university.
University of Alberta Rankings
The University of Alberta ranks in the top-five Canadian institutions with over 500 graduate programs, 200 undergraduate programs, and 450 student organisations. It has 400 teaching and research partnerships in 50 countries.
It is ranked 126 in QS Global World Rankings 2022 and 125 in THE Rankings 2021. The Center for World University Rankings (CWUR) ranked U of A's Palaeontology program amongst the top 3 globally, its Forestry, Geology, and Petroleum programs in the top 5.
Courses Offered in the University of Alberta
The University of Alberta offers several different programs in the following areas:
Agriculture and Related Technology
Business and Administration Studies
Communications, Journalism, and Related Studies
Computer and Information Technology
Education and Library Studies
Engineering, Architecture, and Related Studies
Engineering and Science Technologies
Environment, Forestry, and Related Studies
Fine Arts and Performing Arts
Health Care, Medical Studies, and Technologies
Humanities and Languages
Mathematics
Personal, Home, and Food Studies
Physical Education and Recreation
Religious Studies
Sciences
Social Sciences, Law, and Interdisciplinary Studies
Popular Course: BBA in Canada
Admission Requirements for University of Alberta
International students must demonstrate their eligibility on three grounds to gain admission to the University of Alberta: academic grades, English proficiency, and completion of needed studies. The following are the particular qualifying conditions for each programme level:
Requirements for Undergraduates:
The overseas students are evaluated at this level based on their Grade 10 and 12 board scores. Predicted Grade 12 scores are submitted to the university if the pupils are pursuing early admission. Admission will be granted only after the final Grade 12 results are presented. The following are the additional requirements:
Five academic disciplines relevant to the curriculum completed successfully.
Students who score more than 75% on the Central Board of Secondary Education's All India Senior Secondary School Certificate (ISSC) Core English fulfil the University of Alberta's English language competence criteria.
IELTS Academic: 6.5 or higher overall band score; 5.5 or higher individual component scores.
TOEFL iBT: A total score of 90 is required, with a score of 21 in each component.
Pearson Academic English Test (PTE): Individual component scores of 60 or above; total score of 61 or better.
Requirements at the Graduate Level (Master's and Doctoral Programmes)
A four-year Bachelor's degree is required for the Master's program (or equivalent as recognized by the University of Alberta)
Master's degree is required for the doctoral program (or equivalent as recognized by the University of Alberta)
Grade Point Average (GPA) of 3 on most 4-point grading systems or B on most letter grading systems for both Master's and Doctoral degrees, based on the most recent two years of full-time study (or equivalent)
Students who have earned a bachelor's degree or its academic equivalent from an institution recognized by the University of Alberta and where English is the medium of instruction fulfil the University of Alberta's English language competence standards.
Academic IELTS: Individual component scores of 5.5 or above; total band score of 6.5 or higher.
Documents Needed for Application
International applicants who wish to apply to the University of Alberta must provide scanned papers in jpeg or PDF format along with their University of Alberta application. The maximum file size is 10 megabytes. Students can subsequently change their documents in the online application by choosing 'update courses.' The physical copies of the completed documents should be mailed to the University of Alberta's official address.
Documents Required at Undergraduate Level
Undergraduate Applicants (currently attending post-secondary institutions)
High School Transcript of Grade 11
Any Interim Grade 12 Scores
Any Final Grade 12 Scores
English Language Test Score / Result
Undergraduate Applicants (completed post-secondary education)
High School Certificate/Diploma
Transcript of Grades
English Language Test Score / Result
Documents Required at Graduate and Doctoral Level
Transcripts, Degree Certificates, Marksheets
English Language Test Score / Result
Department-Specific Documents
CV, Statement of Intent, Statement of Research Interest, Writing Samples
GRE/ GMAT
Reference Letters
University of Alberta Scholarships
The following scholarships are available at the University of Alberta for undergraduate and graduate students.
The Government of Canada, the Government of Alberta, and other organisations finance awards, scholarships, and prizes given to excellent candidates. Entrance scholarships:
International Student Scholarships: Value:Up to $9,000; payable over four years
University of Alberta Gold Standard Scholarship:Value: Up to $6,000
University of Alberta Doctoral Recruitment Scholarship: $5,000/Year
University of Alberta Master's Entrance Scholarship: Stipend: $17,500 (International students will receive an additional $10,000 to help cover fees.)
Alberta Graduate Excellence Scholarship(AGES): Minimum award of $11,000 and maximum of 15,000
Placement Assistance Provided by the University of Alberta
The University of Alberta assists its students throughout their employment journey, from creating an excellent CV to landing their dream job. The institution has a specialised career centre that contacts small, medium, and large firms and posts employment openings on campusBRIDGE, an online job network. Students can register for this online employment portal to receive the most up-to-date information about job openings and career activities.
The University of Alberta assists its graduates in developing the appropriate skill set, knowledge, relevant experiences, and connections. In fact, the institution offers a specific job program for differently-abled students called the Accessibility Work Experience Program, which assists them in their career pursuits.
Job Fairs at the University of Alberta
The greatest way to connect students with potential companies is to hold a job fair. The University of Alberta organises employment fairs between October and January each year. This time, in light of the COVID-19 epidemic, the university will host a virtual career fair where students will be able to:
If applicable, upload resumes, credentials, scorecards, relevant videos, and proof of previous job experience.
Use one-on-one and group conversations to interact with employers.
Attend a virtual job fair.
Take part in a career exploration program online. Interviews and enlisting the assistance of a professional
Participate in programs that combine employment and study.
Job Opportunities
In recent years, international students have flocked to Canadian universities because of the lower cost of education than many US schools, the ease of admission process, and the high-paying employment available in Canada. With 9 institutions listed in the QS Global University Employability Ranking 2020, Canada produces employable graduates. The University of Toronto is at the top of the ranking in Canada, followed by the University of Waterloo and the University of Alberta.
In terms of employability, the University of Alberta has shown to be one of Canada's finest, receiving the top rankings in the field of 'Partnerships with Employers' (QS Graduate Employability Rankings 2020).
According to one of the university's employment surveys, graduates of the University of Alberta can find secure career prospects with their degrees. Furthermore, the research found that UAlberta graduates have a substantially lower unemployment rate than the national average, demonstrating the value of a University of Alberta degree. Graduates of the University of Alberta may earn a median income of 50,000to 55,000 CAD (INR 29.48-32.43 lakh) within six months after graduation.
Top Canadian Universities
Frequently Asked Questions
What is the University of Alberta acceptance rate?
The University of Alberta has a demanding admissions process and is considered to be highly selective. One of the most competitive Canadian colleges, the university has a 58% acceptance rate. Candidates are chosen based on their prior academic achievements, and a cumulative GPA of at least 3.0 on a 4.0 scale is required.
What are the popular courses at the University of Alberta?
Popular courses at the University of Alberta are Business & Management Studies; Law; Teaching & Education; Nursing; Science; Engineering; Medicine & Health Sciences; Humanities & Social Sciences.
What is the University of Alberta known for?
Times Higher Education frequently lists the University of Alberta as one of the international universities in the world. One of Canada's top institutions for teaching and research, the University of Alberta in Edmonton enjoys a national and international reputation for distinction in the humanities, sciences, creative arts, business, engineering, and health sciences.
Where is the University of Alberta situated?
A public research university with its main campus in Edmonton, Alberta, Canada, the University of Alberta is commonly referred to as U of A or UAlberta. In addition, the University has five distinct campuses in Edmonton, Camrose, and other dispersed places around the province.
How to get admission to the University of Alberta?
Interested candidates must go to the university's official website for the application forms. Selecting a programme and looking over the entrance criteria are the next steps. The applicant must pay a fee of $125 after completing the application and submitting any necessary supporting documentation. The following documents are required: all post-secondary transcripts and the applicant's results from the English proficiency exam. Each department has its own specifications, thus applicants should check the websites of those departments. The completed paperwork must be delivered in hard copy to the university's email address. All test scores are to be met including GPA and English proficiency test scores for international students.
When was the University of Alberta founded?
Alexander Cameron Rutherford, the first premier of Alberta, and Henry Marshall Tory, the institution's first president, founded the University in 1908 with a 230-acre campus in an urban area.
Where is the University of Alberta ranked in the world?
The University of Alberta ranks #118th in World University Rankings 2023 as per the THE Times Higher Education. Moreover, it ranked #110 in QS World University Rankings 2023 according to QS top Universities.
Is the University of Alberta public or private?
One of the top Public teaching and research institutions in Canada; the University of Alberta is one of the best education centers in the state.
Disclaimer
All information provided on this page is for general use and upGrad Abroad is not responsible for any errors or omissions. Any action taken upon the information found on this website is strictly at your own risk.