Download GRE Syllabus (Free PDF)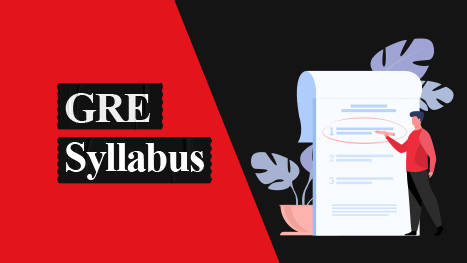 Description
Graduate Record Examination (GRE) is standardized test students take to qualify for any postgraduate course, including business and law, specifically in English-speaking nations. Thousands of graduate, law and business schools across the globe accept the GRE General Test. The test has been structured based on three sections: Verbal Reasoning, Quantitative Reasoning, and Analytical Writing.
The GRE score is significant for institutions, as it smooths the selection of the right candidate. It helps identify candidates' academic preparation for admission to a graduate-level course.
Similar E-Books Related To GRE
Disclaimer
All information provided on this page is for general use and upGrad Abroad is not responsible for any errors or omissions. Any action taken upon the information found on this website is strictly at your own risk.