Mcgill University
Montreal, Canada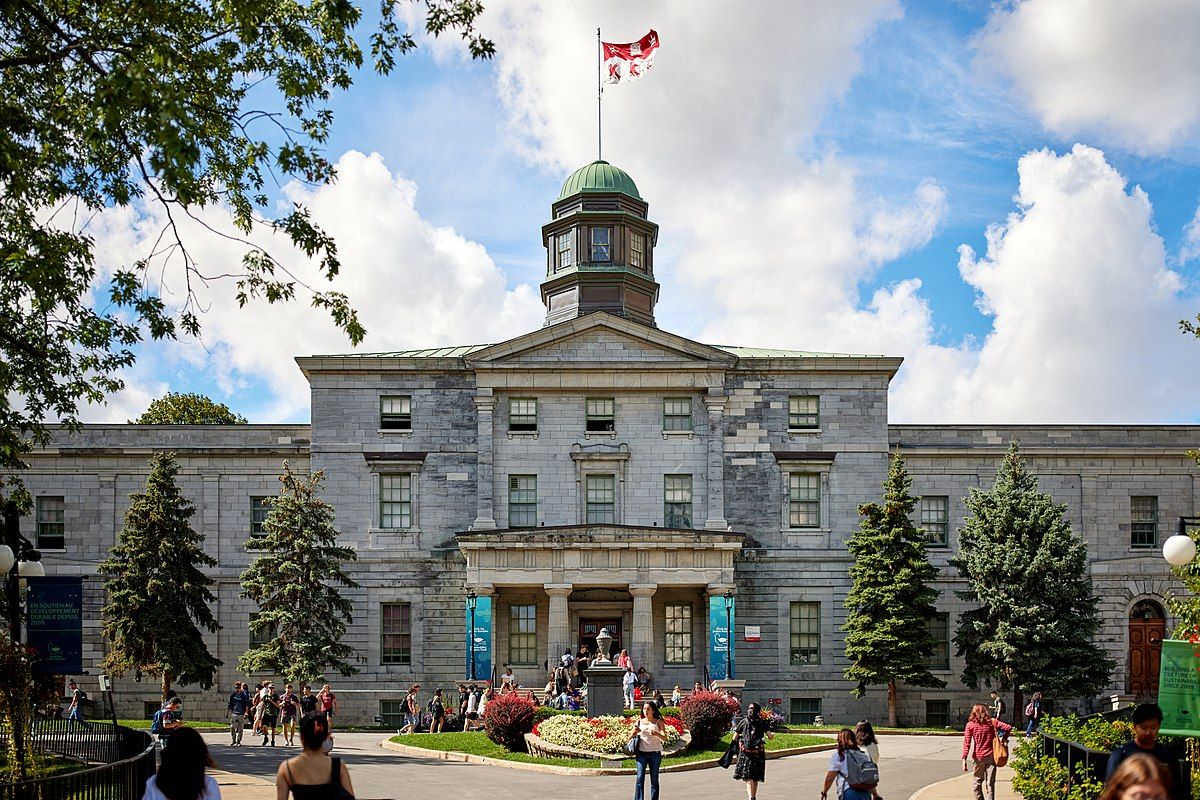 0
No of Courses
#31
Rank(QS Top Universities)
Private
University Type
https://youtu.be/vQHHLwNOGVU
McGill University's Admission
McGill University's Ranking
About University
McLennan Library Building, 3415 McTavish Street Montréal, QC H3A 0C8
Founded in 1902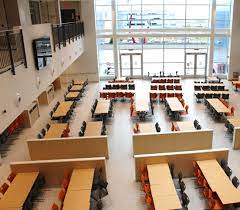 +8 more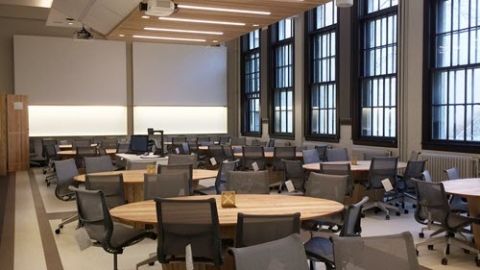 +8 more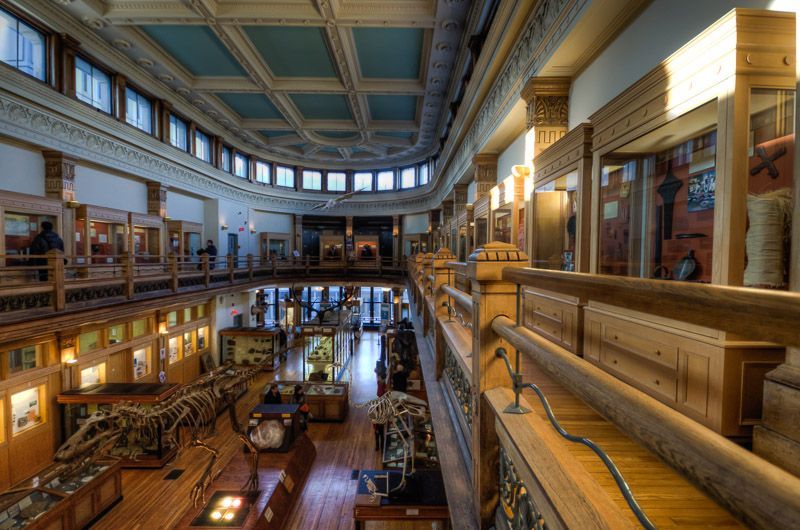 +8 more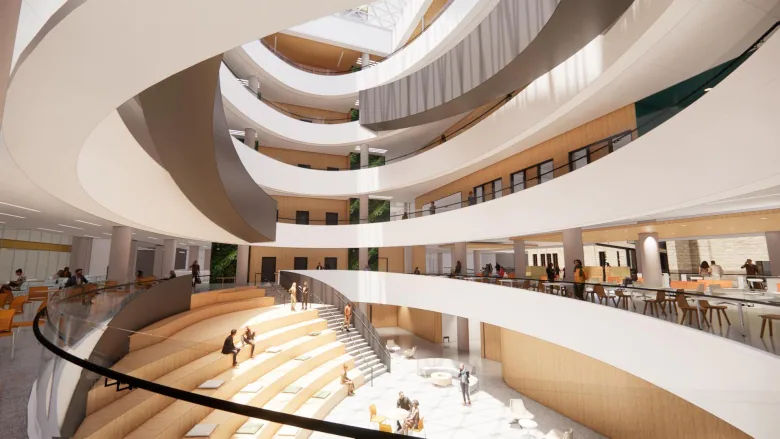 +8 more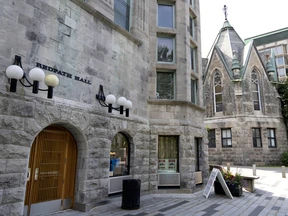 +8 more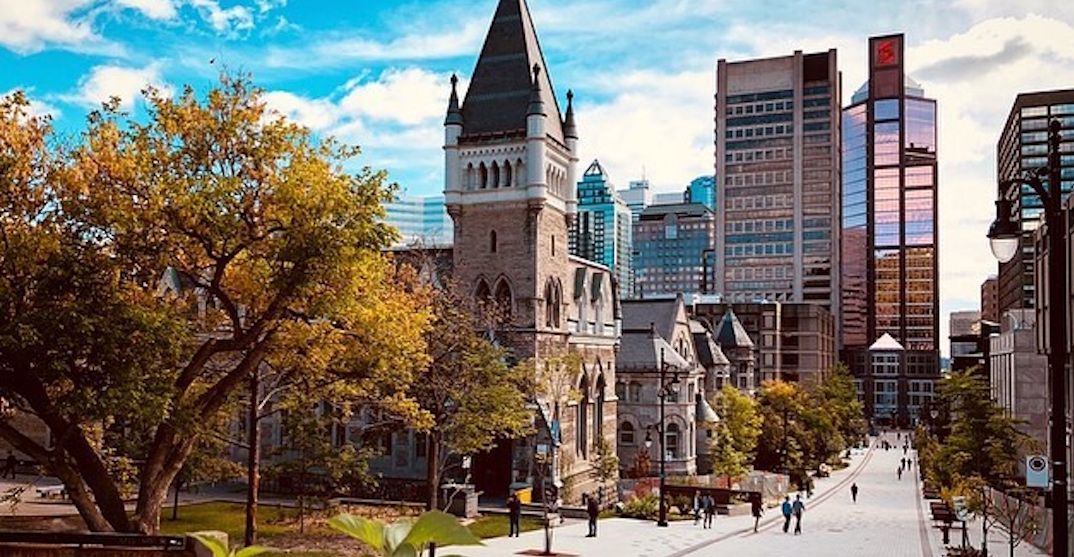 +8 more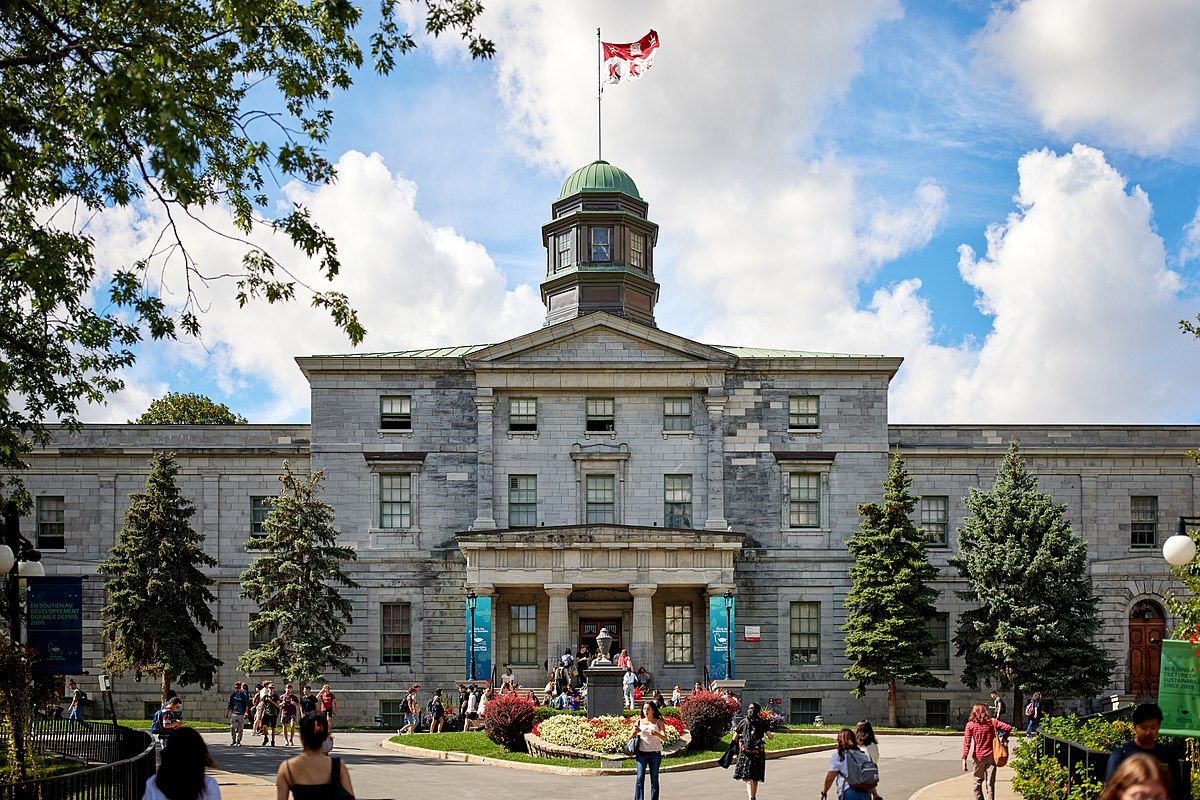 +8 more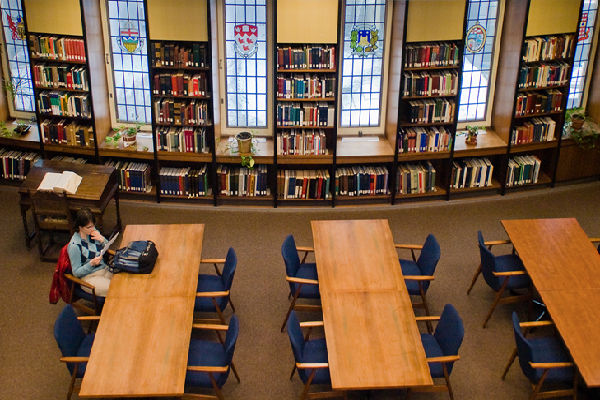 +8 more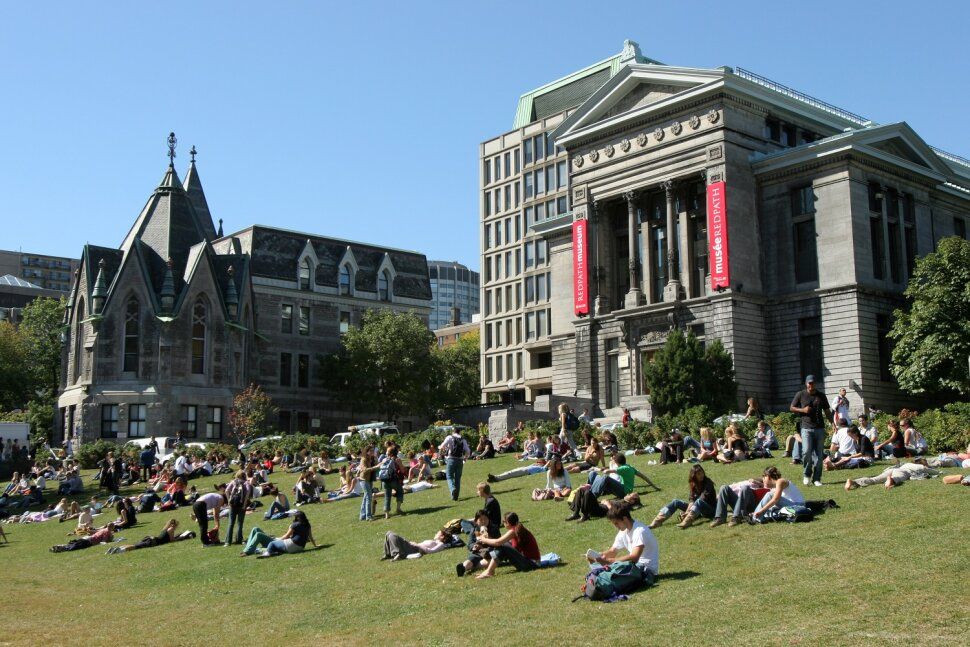 +8 more
upGrad's Accelerator Program
Low Cost

Enroll and save up to INR 60 lakh on study abroad courses

Post Study Work Visa

Eligible for up to 24 months of PSWP/36 months of OPT visa across countries like the USA, UK, Germany, Canada and more

Get

4x ROI

Explore attractive career opportunities & better ROI across robust global economies
Explore Accelerator Programs
More About McGill University
History of McGill University
McGill University is the oldest university in Canada. It was formed from the legacy of Scottish merchant James McGill, whose name the university now bears. It is known to have established the first faculty of medicine in Canada in 1829. It is recognized as a study destination for notable faculties, 12 Nobel laureates, national leaders, athletes, and scientists throughout the decades. There are groundbreaking inventions, Nobel Prizes, and lasting contributions to human endeavours from McGill University. One of the largest History departments in Canada is situated in McGill University.
Education at McGill University
McGill University is world-famous for offering prestigious on-campus undergraduate, graduate, doctoral programs with local and international workshops and internships. Academic Standing is based on Cumulative Grade Point Average (CGPA) but may also be affected by their Term Grade Point Average (TGPA). A Dean heads each faculty at McGill. Faculties are divided into departments and schools. Some of the popular programs are MSc in Computer Science, BSc in Computer Science, MBA, Computer engineering, BBA, MSc in Information Studies, Law, social work, MEng in Electrical Engineering, Architecture, Dentistry, Management, and Medicine and Health.
McGill University acceptance rate is 38% as of 2021. For Fall 2021 admissions, a total of 44534 applied to undergraduate courses of which 16955 received an offer to study.
Career opportunities
McGill University inspires future leaders and empowers the minds of the young generation. It is a community of excellence and learners where passionate, innovative, and open minds collaborate.
After completing the course at McGill University, the career opportunities are vast and splendid. Students get placed with global brands. Canada's top employers globally hire students from McGill University.
Top McGill University Graduates & Alumni get an average salary of INR 82,78,163 to 117,65,990 INR annually. Students from McGill University find huge career opportunities in areas of computer science, medicine, management, law, architecture, engineering, bachelor's in science, information technology, and research.
Famous alumni of McGill University
Notable alumni of McGill University are spread across 180 countries. They are ranked world leaders, Nobel laureates, public service, and astronauts. McGill's 275,000 living alumni are using their education and experiences to make a difference in the world. They are human lives better through groundbreaking inventions and discoveries. Here are the notable top alumni of McGill University:
William Shatner (Actor)
Justin Trudeau (Prime Minister of Canada)
Dr. Brenda Milner (Neuropsychologist)
Leonard Cohen (Singer-songwriter)
Dr. Joanne Liu (International President of Doctors Without Borders)
Willard Boyle (Physicist)
Val Fitch (nuclear physicist)
David Hubel (neurophysiologist)
Rudolph Marcus (Nobel Prize winner in Chemistry)
Ralph Steinman (Nobel Prize in Physiology or Medicine)
Jack W. Szostak (Nobel Prize laureate)
Bernard Belleau (Molecular pharmacologist)
Tim Bliss (Neuroscientist)
Charles R. Drew (Surgeon)
Peyush Bansal (Founder and CEO of Lenskart)
McGill university address
James Administration Building
845 Sherbrooke Street West
Montréal, Québec, Canada
H3A 0G4
Public/ private status
McGill University is a public university in Montreal, Canada.
Rankings of McGill University
McGill University holds the 27th rank according to the QS World University ranking in the year 2022.
It holds 2nd rank in Canada after the University of Toronto.
Quality of education rank is 27th in the world.
Research performance rank is 41st globally.
Top offered courses (with per year fee in INR)
McGill University is home to 400+ programs. Earning a degree from McGill University holds global value and prestige. Here are some of the most popular courses and programs offered by McGill University:
Master of Surgery: 10.5-15.5 Lakh
MBA PGDM: 36.8 Lakh
Bachelor in Computer Science: 12 Lakh to 28.7 Lakh
Bachelor in Engineering: 11-21 lakh
BBA: 12-30.7 Lakh
MBBS: 28.84 Lakh
Master in Architecture: 10- 15.5 Lakh
MSc in Computer Science: 15.05 Lakh
Master of Management in Finance: 32.18 lakh
MSc in Mechanical Engineering: 15.5 Lakh
MSc in Civil Engineering: 15.05 Lakh
Doctor of Dental Medicine: 38.55 Lakh
M.Eng in Electrical Engineering: 10.51 Lakh
Bachelor of Arts and Economics: 8.9 Lakh
Required examination
McGill University is a top-ranked university with high competition. The admission criteria are completely based on academics and the entrance examination. There are a few compulsory entrance examinations required and accepted by McGill University for admission:
English language proficiency test, IELTS is accepted in McGill university. The minimum IELTS score requirement is 6.5. Students need to score a minimum of 6.5 in IELTS to apply to McGill University. The mode of communication and study in English, therefore, is important to test English language proficiency.
TOEFL is an accepted English language proficiency test at McGill University. The minimum score requirement for TOEFL ( iBT) is 85.
GMAT or Graduate Management Admissions Test is accepted for graduate programs and degrees. The minimum score requirement is 670. GMAT scores help students get admission and be eligible for the scholarship.
Admission requirements
English language proficiency test scores are essential admission requirements. McGill University accepts IELTS and TOEFL scores.
GMAT scores are compulsory for applying to graduate degrees and programs.
A bachelor's degree or anything equivalent or recognized by McGill University. It should be a degree related or close to the course selected for the study. If the education credentials are obtained from educational institutions outside Canada, they will be assessed according to the McGill University degree.
Average (CGPA) is 3.0 out of a possible 4.0, or a Grade Point Average (GPA) of 3.2 out of 4.0 in the last two years of full-time studies
Students need to prove their financial health with proper bank statements and funding sources to manage education and living costs for the first year of study.
Statement of purpose is an official document where the student states the purpose of selecting McGill University, a particular course, and career plans.
Letter of recommendations is important from last Education faculties or employers.
A valid passport
All academic records
Passport size photograph
Application fee
Available scholarship in McGill University
McGill considers huge funding options for students that are away from home. The international students have ample scope to explore the top scholarship programs. The scholarships are committed to offering funding solutions to qualified students from all parts of the world. These scholarships support students from weak economic backgrounds to achieve their goals to enter and complete academic programs at the university. The university offers a One-year scholarship and a Major scholarship.
One-year Scholarships, valued at $3,000 (non-renewable)
Major Scholarships, valued between $3,000 and $12,000, are renewable annually for up to 3 or 4 years provided criteria for renewal are met.
Placement in McGill University
McGill University has a full-fledged placement cell and body to regulate the placements and internships for the students. McGill has a proficient placement cell that prospers to place 100% of students in the top brands. This is how the placement is processed.
Students need to register for the course that they are studying under the placement cell
The placement office sends the placement form link to all the eligible students
Students get one week to go through the internship or job details and fill out the application form
Once the form is closed, students cannot apply for the particular placement offer anymore.
The placement coordinators process the entire placement program
A placement or job interview is held at McGill University.
Students are always notified to prepare themselves for the placement drive 2 weeks before.
Conclusion
You can get a world-class education at McGill University with quality, innovation, and excellence. It is a public university with huge scope for international students. Holding years of repute, it is one of the top preferred study abroad destinations for international students. For more information, get in touch with experts of upGrad Abroad.
Top Canadian Universities
Frequently Asked Questions
Is it hard to get to McGill University?
Despite being a highly regarded public research university, only half of all applicants are accepted at McGill University.
What GPA do you need to get McGill University?
A GPA of 3.2 out of 4.0 is required for getting into McGill University.
How can I get admission to McGill University from India?
The admission in McGill is competitive but there are some general steps that you can keep in mind - you need to have a strong academic record, take TOEFL/IELTS for English proficiency, and submit SAT scores. Additional requirements are LORs and achievements.
What is the average fee of McGill University in rupees?
The average tuition fee at McGill university is 21,500 CAD – 99,500 CAD (INR 12,71,590 – 58,84,804). After the University of Toronto, McGill University is Canada's second-ranked university.
How many Indians study at McGill University?
With an acceptance rate of 42%, the university accepts most of the international students after reviewing their academic records and test scores.
What rank is McGill University in the world?
According to Times Higher Education, university ranks at 46 in the world. It marks the 13th consecutive year that McGill ranks in the top 50 universities globally.
Does McGill University give scholarships to international students?
Scholarships are available to international students from all around the world at McGill University in various forms such as entrance, in-course, and departmental scholarships. In 2022-23, McGill granted a fully financed scholarship.
What is the acceptance rate of McGill University?
What is the student-faculty ratio at McGill University?
Does McGill University have placements?
The university has good placements of approximately 85-95% in every course they offer. Within three months of graduation, the graduates were placed.
Disclaimer
All information provided on this page is for general use and upGrad Abroad is not responsible for any errors or omissions. Any action taken upon the information found on this website is strictly at your own risk.