Concordia University
Montreal, Canada

176
No of Courses
Ranking # Top 560
(QS Top Universities)
Government
University Type
Explore Campus life...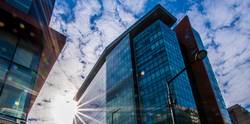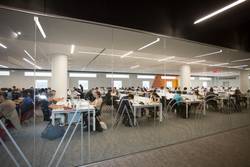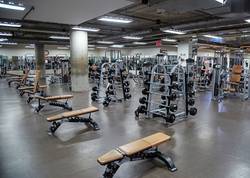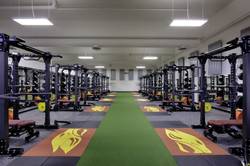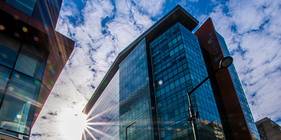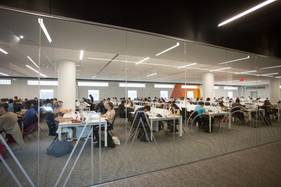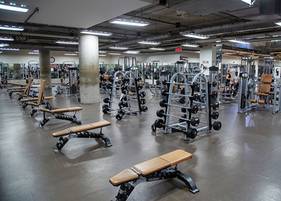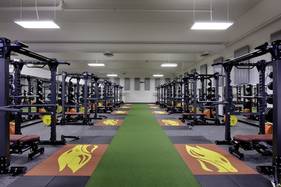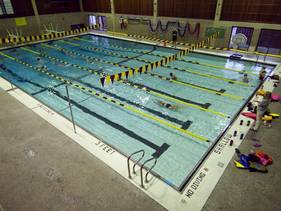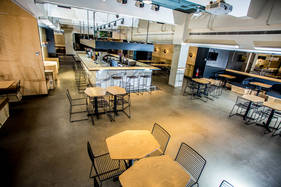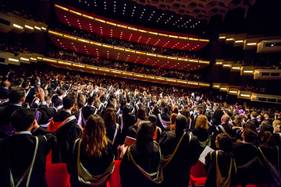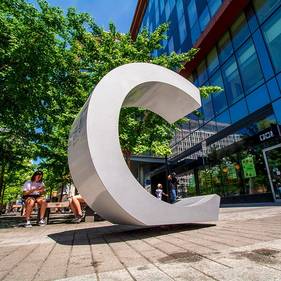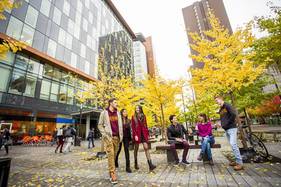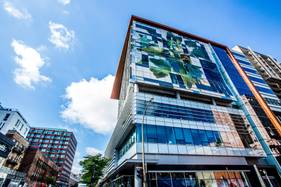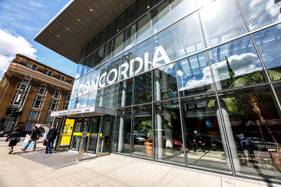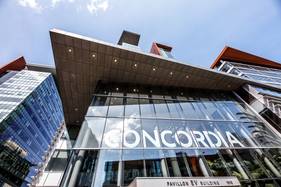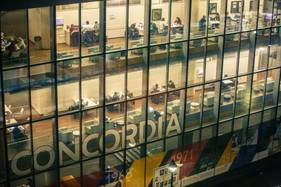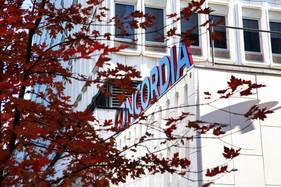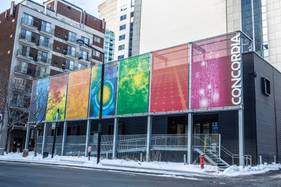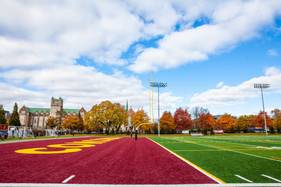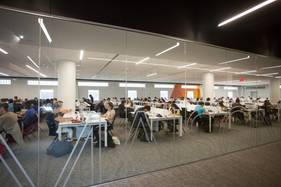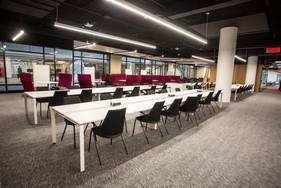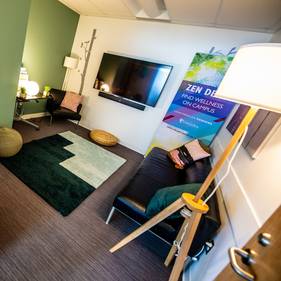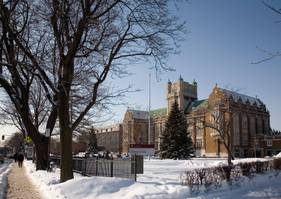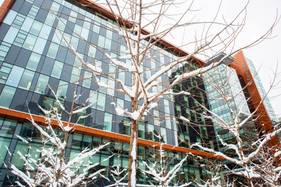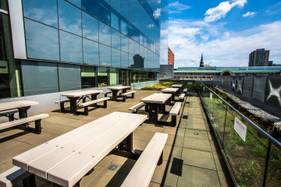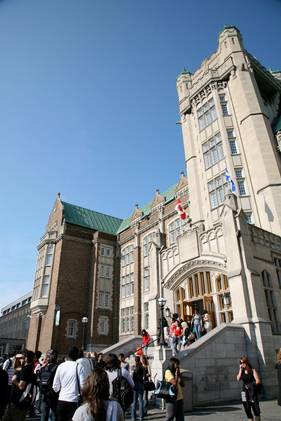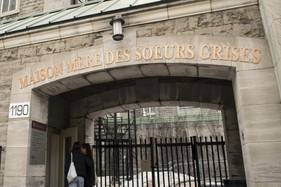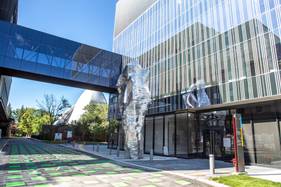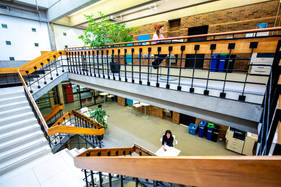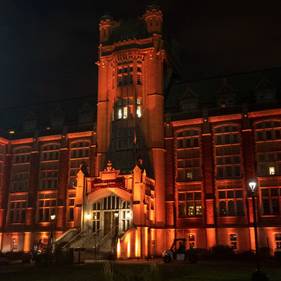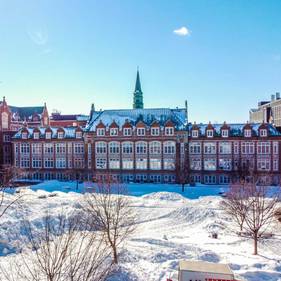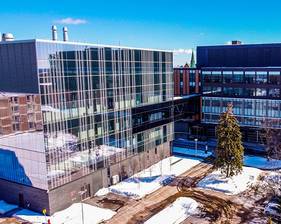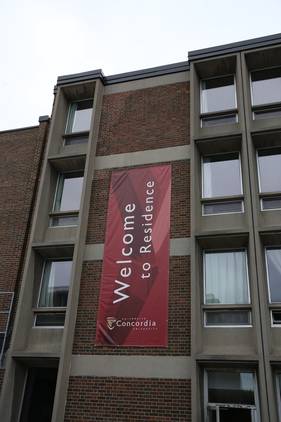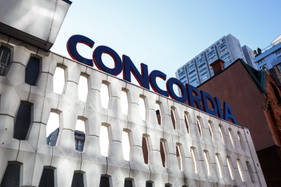 Amenities Included
Accommodation

Accommodation

Cafeteria
Explore Course based on Campus
Course Fee

NA

Exam Accepted

NA

Intake Session

NA
Course Fee

NA

Exam Accepted

NA

Intake Session

MAY 2023
Register to get personalized guidance from study abroad experts
Free profile evaluation
University Shortlisting
Application & VISA assistance
Upgrad's Accelerator Program
Low Cost

Enroll and save up to INR 60 lakh on study abroad courses

Post Study Work Visa

Eligible for up to 24 months of PSWP/36 months of OPT visa across countries like the USA, UK, Germany, Canada and more

Get

4x ROI

Explore attractive career opportunities & better ROI across robust global economies
Frequently Asked Questions
I am applying for the MEng program at CIISE as an international student. Would you please verify whether the CIISE is an independent institute in collaboration with Concordia University or it belongs
The Concordia Institute for Information Systems Engineering (CIISE) is a department within the Gina Cody School of Engineering and Computer Science at Concordia University. Individuals graduating from our programs will obtain a Master in Engineering (course option) or a Master of Applied Science in Engineering (for thesis students) from Concordia University.
What is the difference between the MEng and the MASc programs?
The difference between the MASc (thesis-based option) and MEng (course-based option) is the THESIS component. Students enrolled in the thesis program must carry out research in a certain topic and defend their theses at the end of their program.
What are the deadlines to apply to the program for permanent residents and Canadians?
The deadlines are as follows:
February 1st - Summer term (May/June)
June 1st - Fall term (September)
October 1st - Winter term (January)
What is the deadline for international student applications to apply to Quality Systems Engineering (QSE) and Information Systems Security (ISS) programs?
The application deadlines for international students are as follows:
October 15 - Summer term (May/June)
February 15 - Fall term (September)
June 15th - Winter term (January)
When can I enter the master's program?
The three admission sessions for the Master's degree are Fall, Winter and Summer sessions. Admission into Graduate Certificate programs is every Fall session.
What does "class division" mean, found in the Gina Cody School of Engineering and Computer Science assessment form in the on-line admission application?
Class division is a grading system used throughout many countries including Middle Eastern countries, India, Pakistan, Nigeria, Bangladesh, Parts of Canada and England. Please disregard if this is not pertinent to your application.
For my on-line application form, it allows me to attach the following documents. Can you tell me which one is mandatory for a master's program in CIISE?
To apply to the Master programs in Information Systems Security (ISS) or Quality Systems Engineering (QSE), you will need to attach the following documents:
Your transcript
Permanent Residency Card (PR Card)
Statement of Purpose, CV/ Resume
Canadian Citizenship Card (if applicable)
Quebec Birth Certificate or Baptismal Certificate (if applicable)
If you are an International student and have not studied in English, then you may need to take the TOEFL test.
What documents do I need to submit with my application?
Please find below the list of documents that you need to submit with your application:
Statement of Purpose (maximum 500 words)
Official language and translation of transcript
Official language and translation of diploma/certificate
Three letters of recommendation (attach Gina Cody School of Engineering and Computer Science academic assessment form to each letter).
Updated CV/resume
TOEFL iBT score of 85 with a minimum of 20 in each section, or IELTS band score of 6.5 (for international students and permanent residents less than two years).
Is the Master's program a one year or a two year program?
The Master's program is a minimum of two years.
The University where I am currently doing my final year in Engineering does not issue official grade sheets/ transcripts of engineering. These can only be requested in the following situations: mispl
You may upload your copies of your transcripts and degree certificates; however we still need the original copies. If you are unable to get the original copies you will then need to have your copies notarized.
Does the application process require recommendation letters?
Yes. The application process requires three recommendation letters.

I have completed my studies. Where do I get a letter attesting to this?
Students need to go to the Birks Student Service Center LB-185 to acquire such a letter.
I am applying to the Master of Engineering (MEng) program in Quality Systems Engineering, should students provide a "Merit certification"?
Students do not need to provide a Merit of certification.
I'm applying for the Fall session, however, my TOEFL score will not be ready before the application deadline (February 15 for International students). I'm concerned about this, but I'm really interest
You may still send in your TOEFL score after the February 15th deadline. As soon as you obtain your score, upload it and send it to the Admissions Office. As long as they have a copy until the TOEFL Center sends the official one to us.
What is the University's TOEFL ID number and how would you like the score to be reported?
The University's TOEFL number is 0956-00. The TOEFL Center usually sends us a copy of your score
How to submit my thesis prior to defence?
You shall submit four or five copies of your thesis:
Without co-supervisor = four copies
With co-supervisor = five copies
by March 18 for Spring Convocation and by August 18 for Fall Convocation:
One copy should be submitted to the Thesis Office in the School of Graduate Studies, located at Annex S - 2145 Mackay.
All other three or four copies go to the Graduate Program Assistant (currently Ms. Silvie Pasquarelli).
The first submission of thesis shall be printed on regular paper and submitted in four or five boxes. You may purchase these boxes from the Concordia Bookstore (~85 cents each box).
What is the procedure to transfer from one department to another?
To transfer from one department to another department, the student needs to apply on-line and then register for courses. The student should then inform the Graduate Program Coordinator via email that they are transferring. Prior to transferring into the MASc program, the student should ensure that a thesis supervisor has agreed to supervise you prior to transferring. Concordia University may transfer up to five courses (20 credits), but only marks of B and higher. Concordia University will only transfer credits, not grades.
How much of my expenses will being a TA or an RA cover per year?
Teaching Assistant and Research Assistant positions are not guaranteed. You will need to apply for available TA positions each semester. You may discuss the possibility of RA funding with your thesis supervisor.
Disclaimer
All information provided on this page is for general use and upGrad Abroad is not responsible for any errors or omissions. Any action taken upon the information found on this website is strictly at your own risk.