University of California - Los Angeles
Los Angeles, USA

29
No of Courses
#44
Rank(QS Top Universities)
Government
University Type
https://www.youtube.com/watch?v=zGfFiZyIGkY
Amenities Included
Accommodation

Cafeteria

Library
Course Fee

INR 36.91L/yr

Exam Accepted

NA

Intake Session

NA
Course Fee

INR 36.91L/yr

Exam Accepted

NA

Intake Session

NA
About University
Los Angeles, CA 90095, United States
Founded in 1919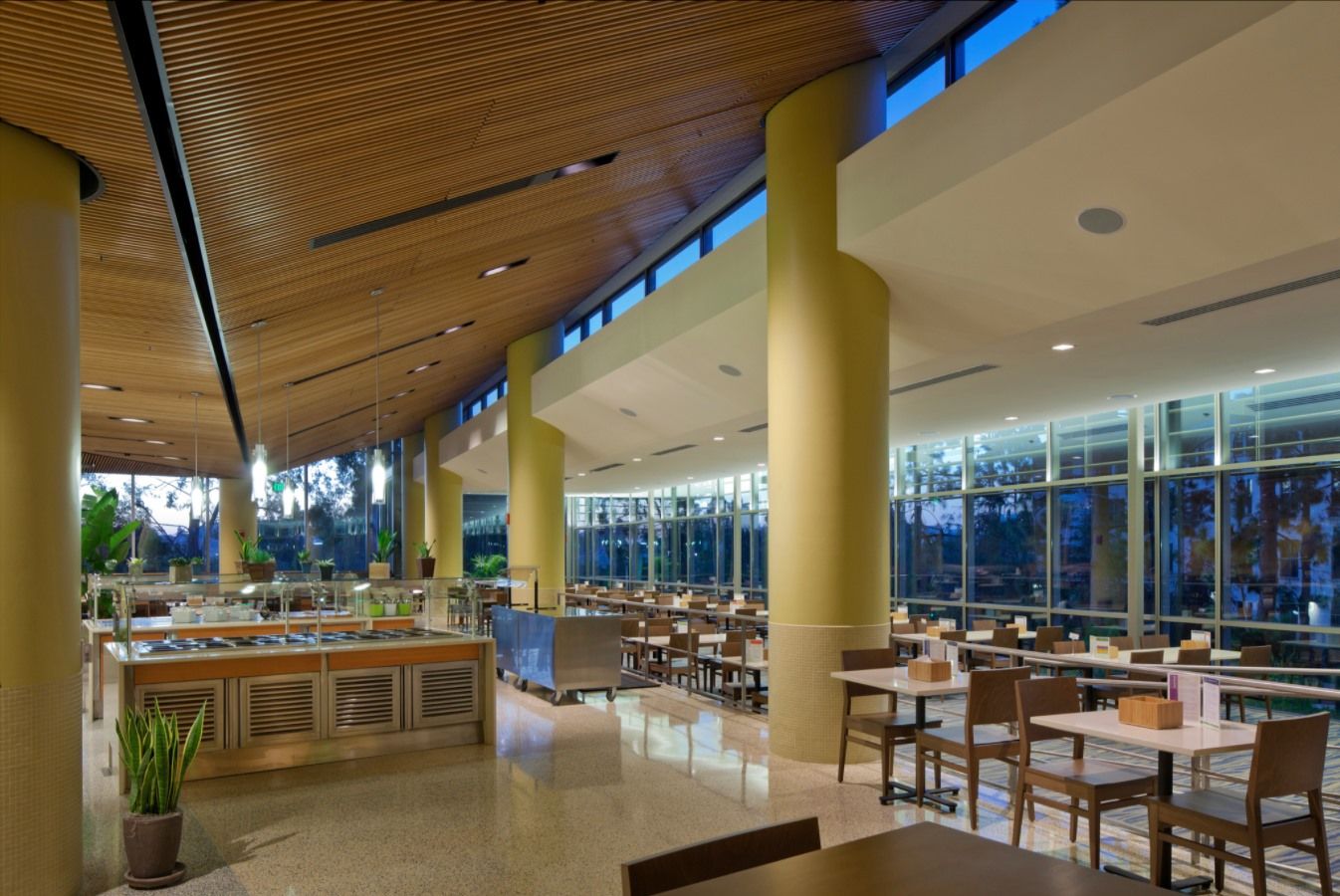 +21 more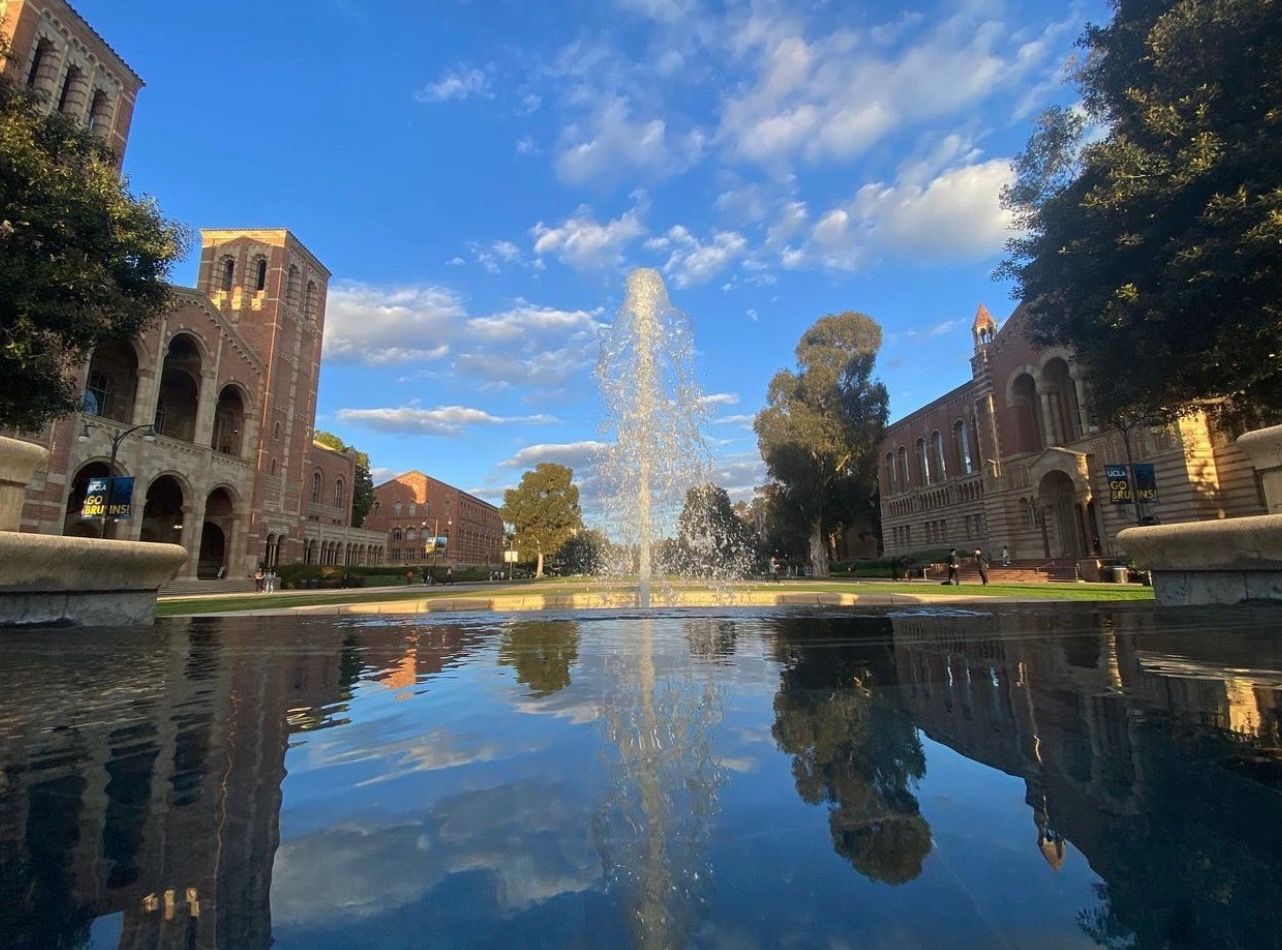 +21 more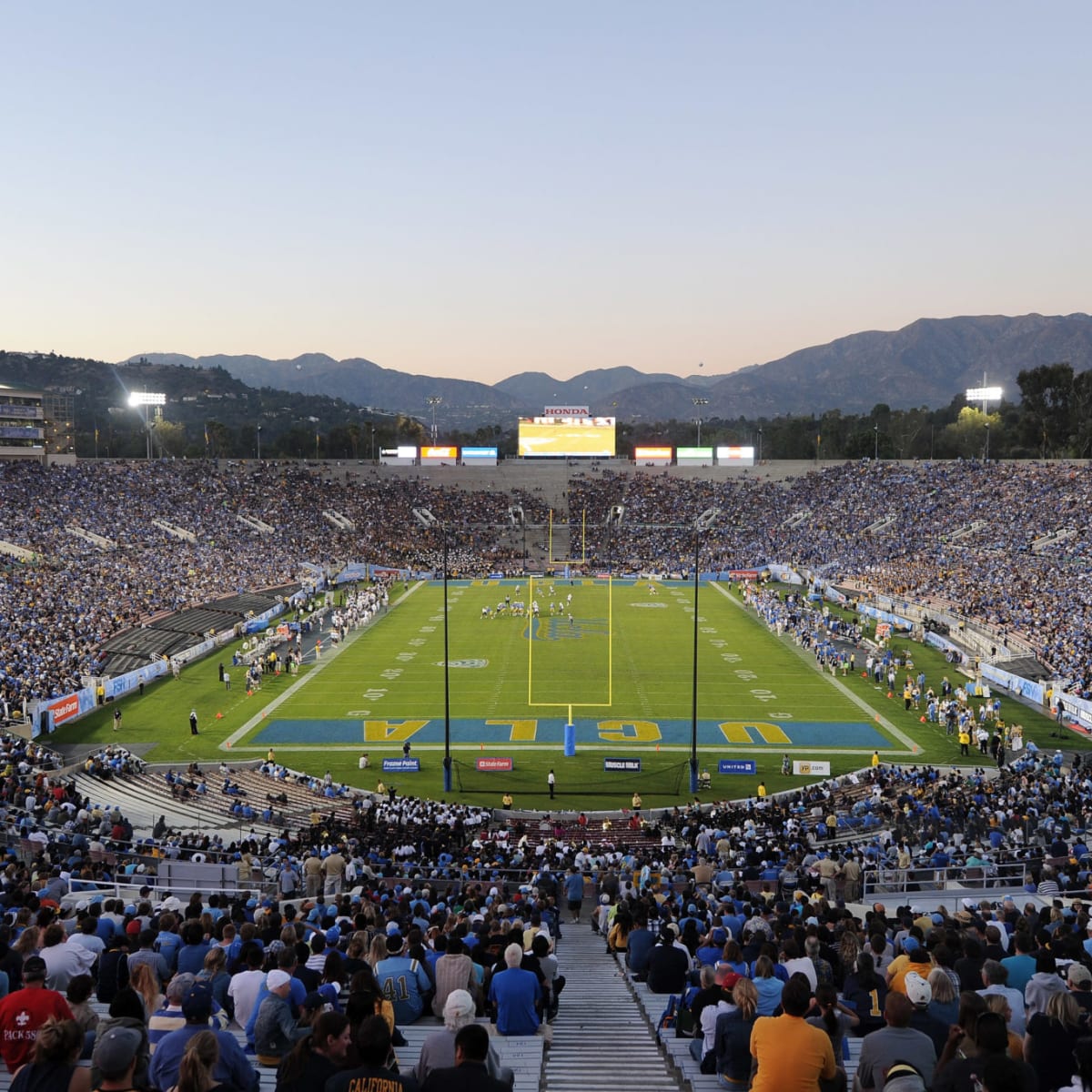 +21 more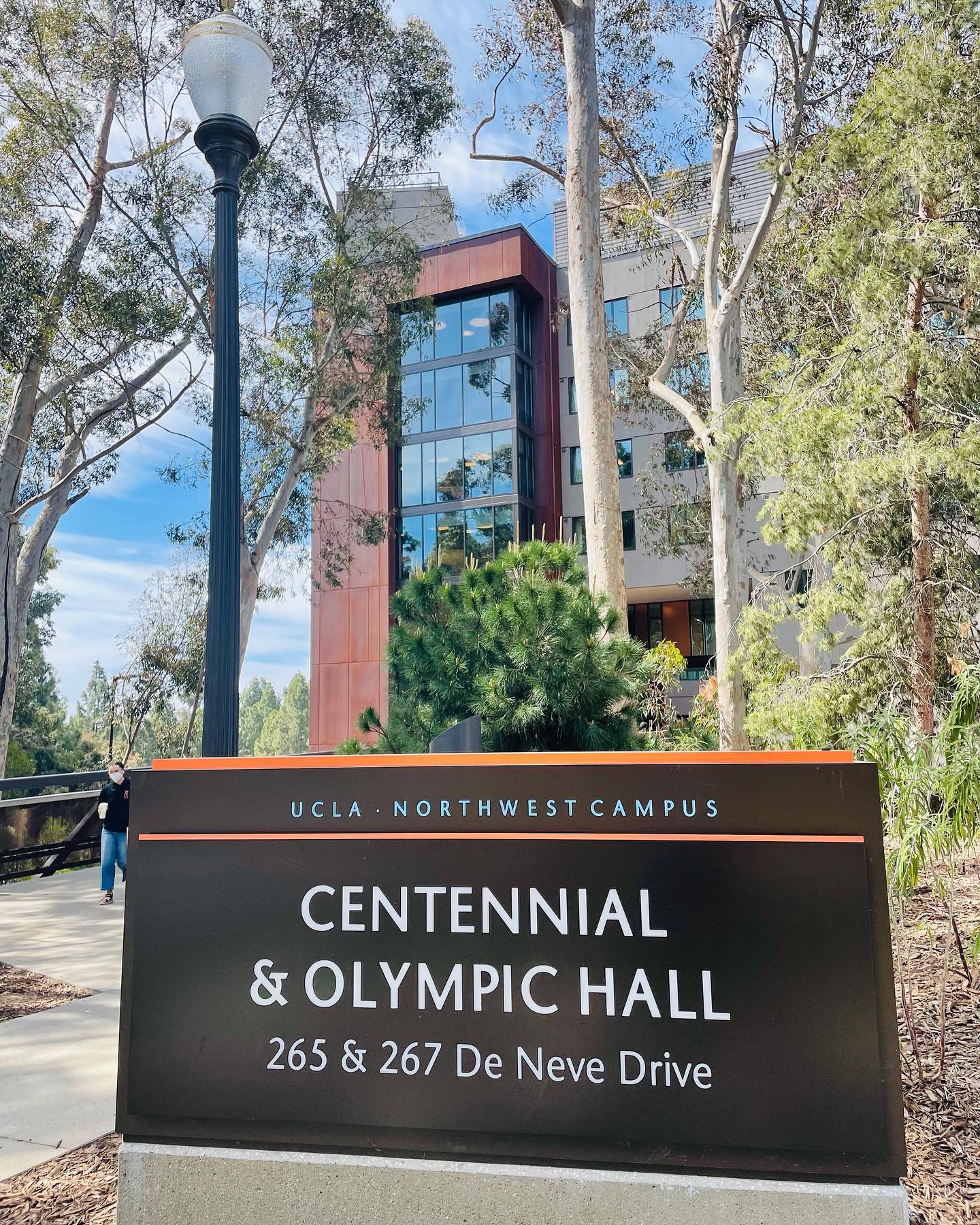 +21 more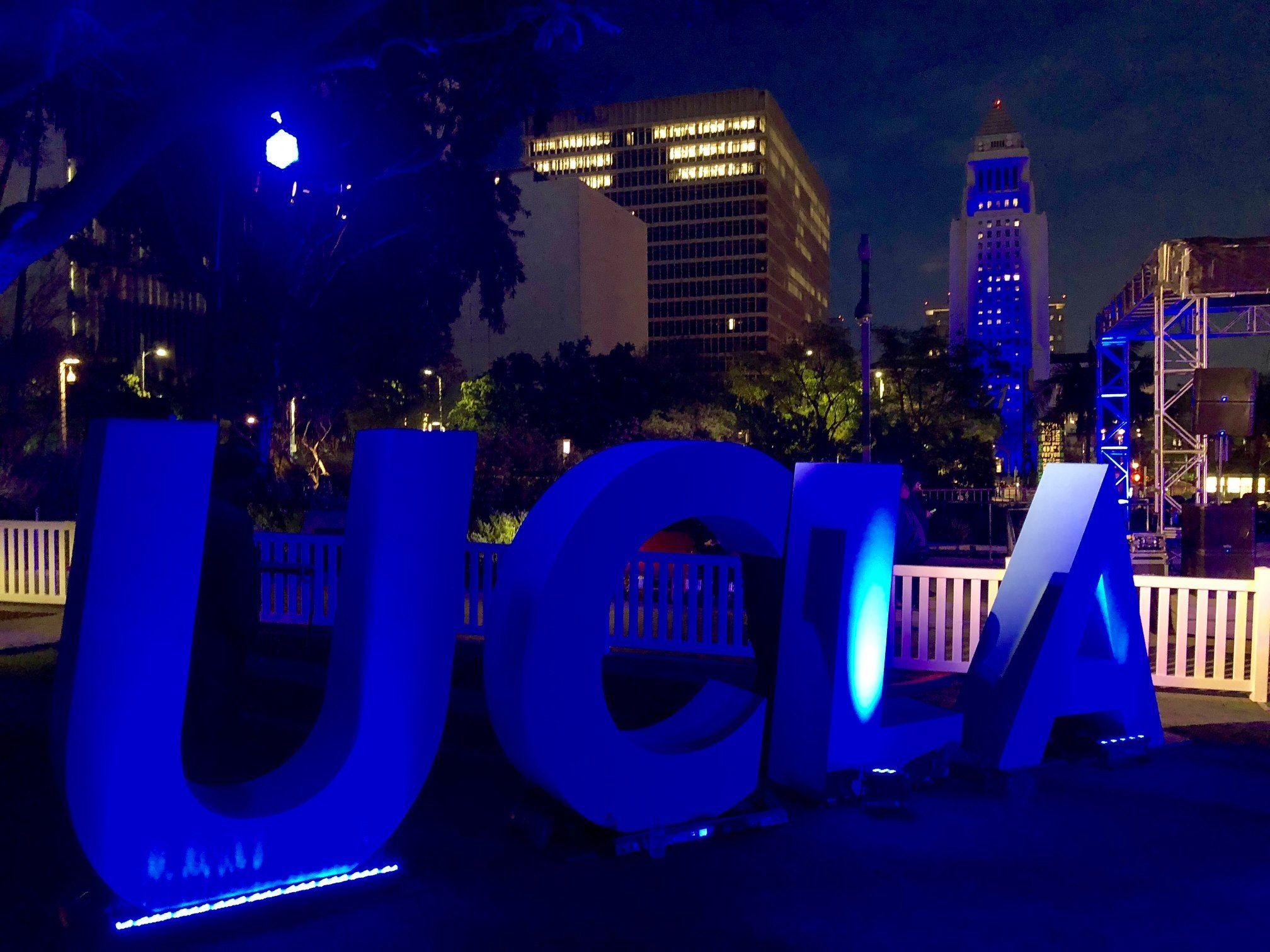 +21 more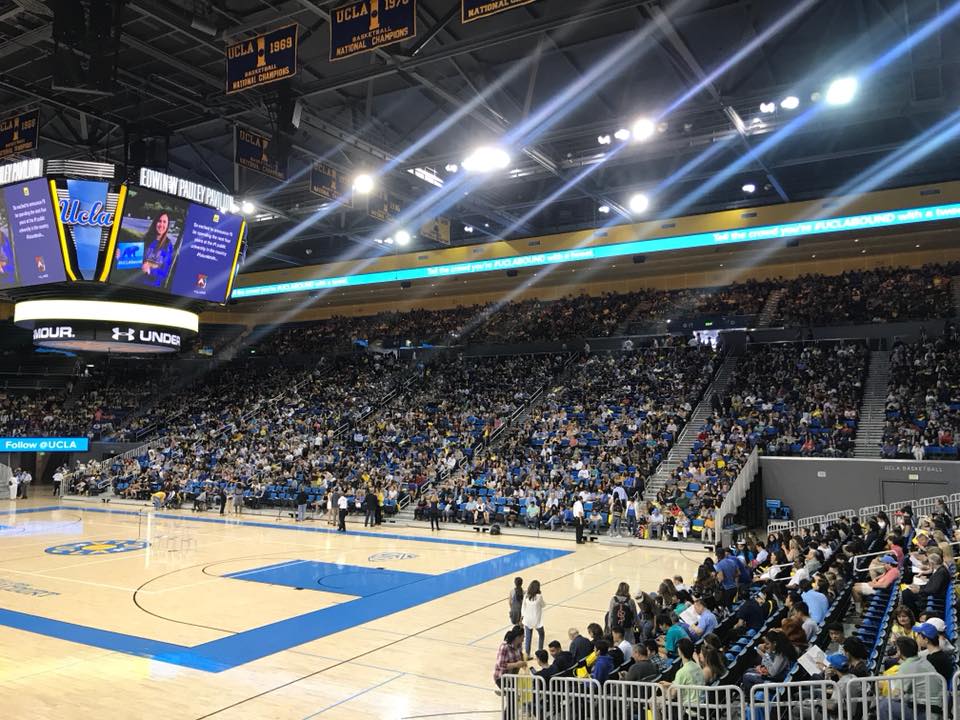 +21 more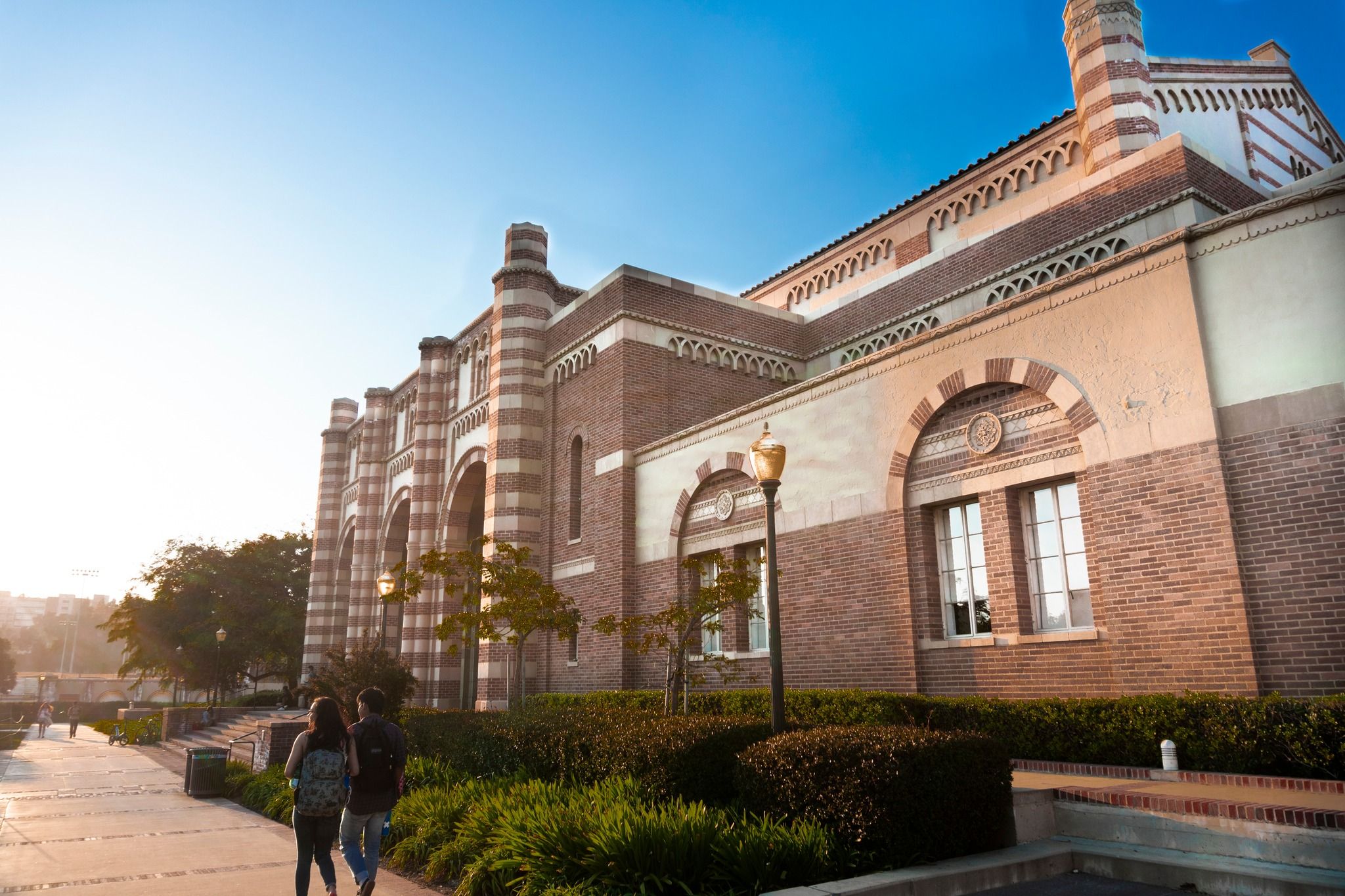 +21 more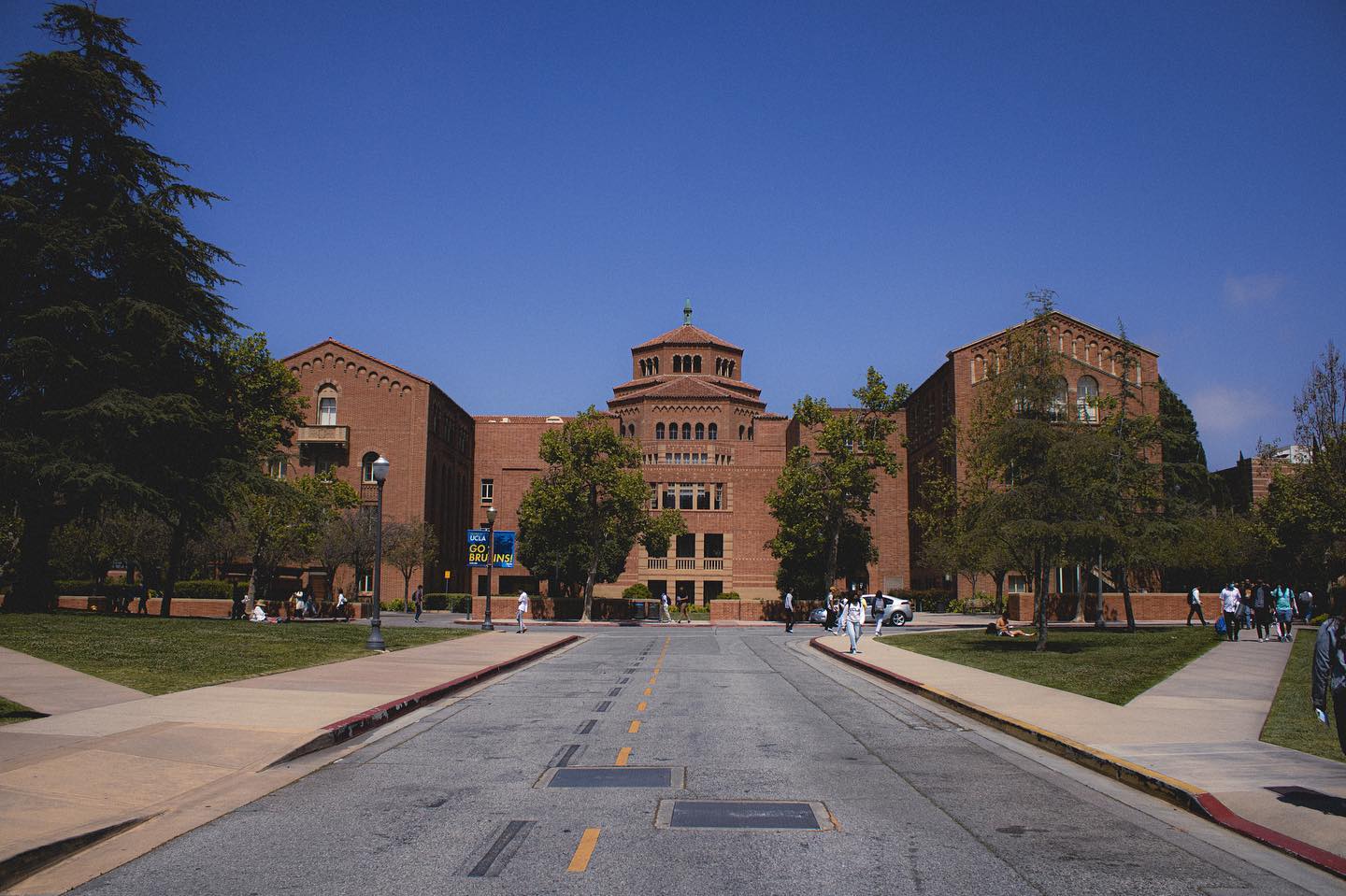 +21 more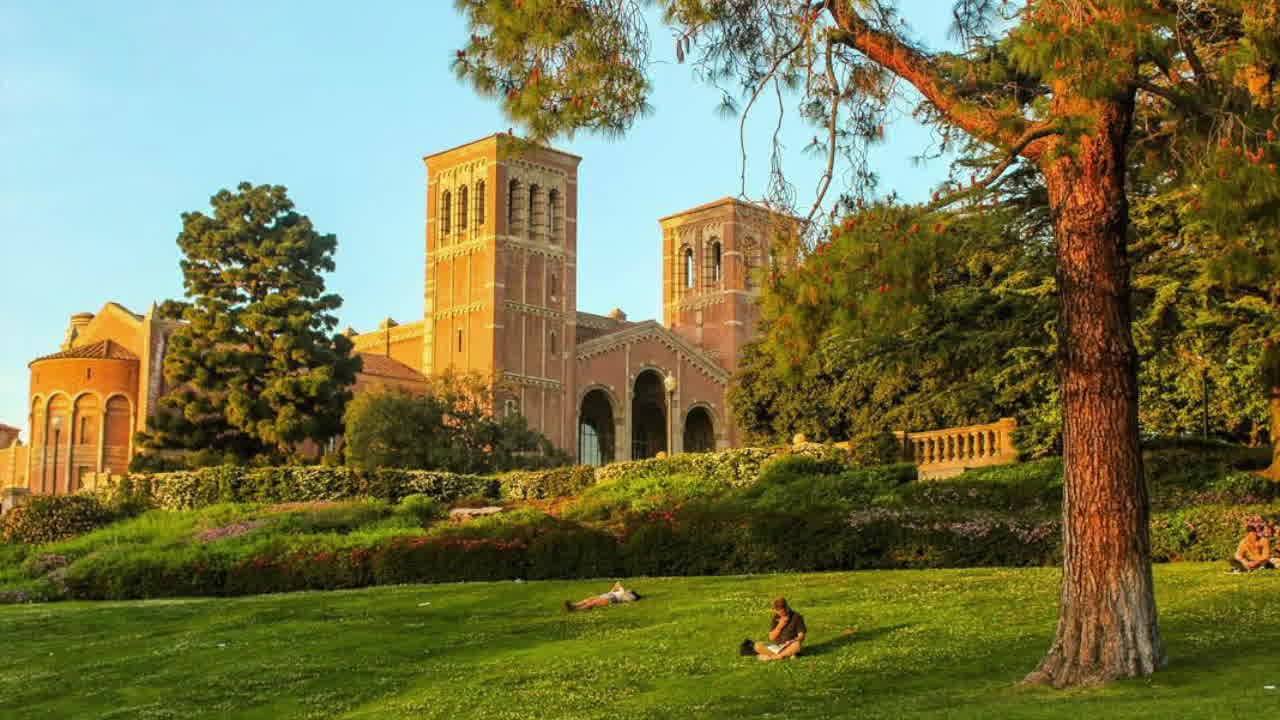 +21 more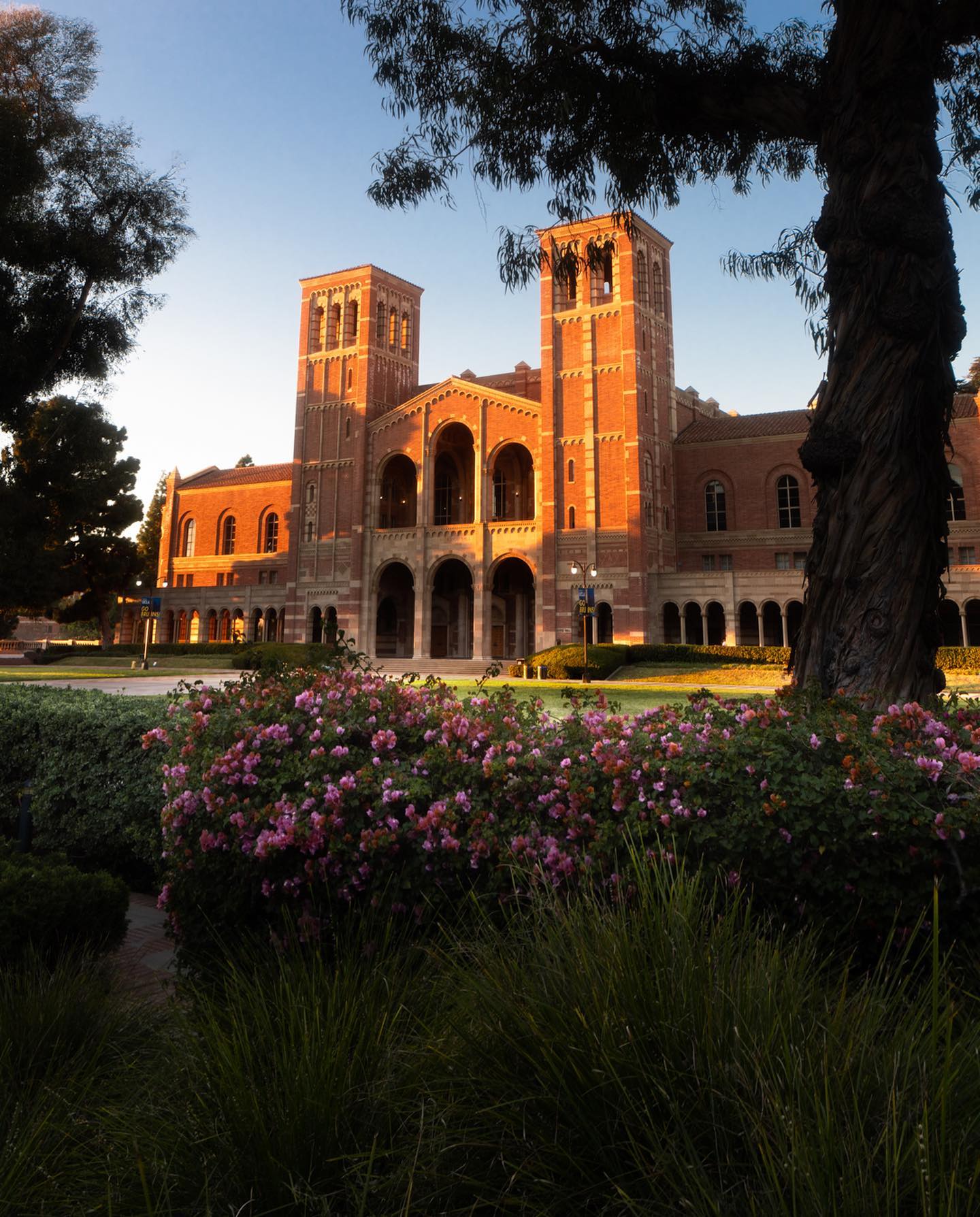 +21 more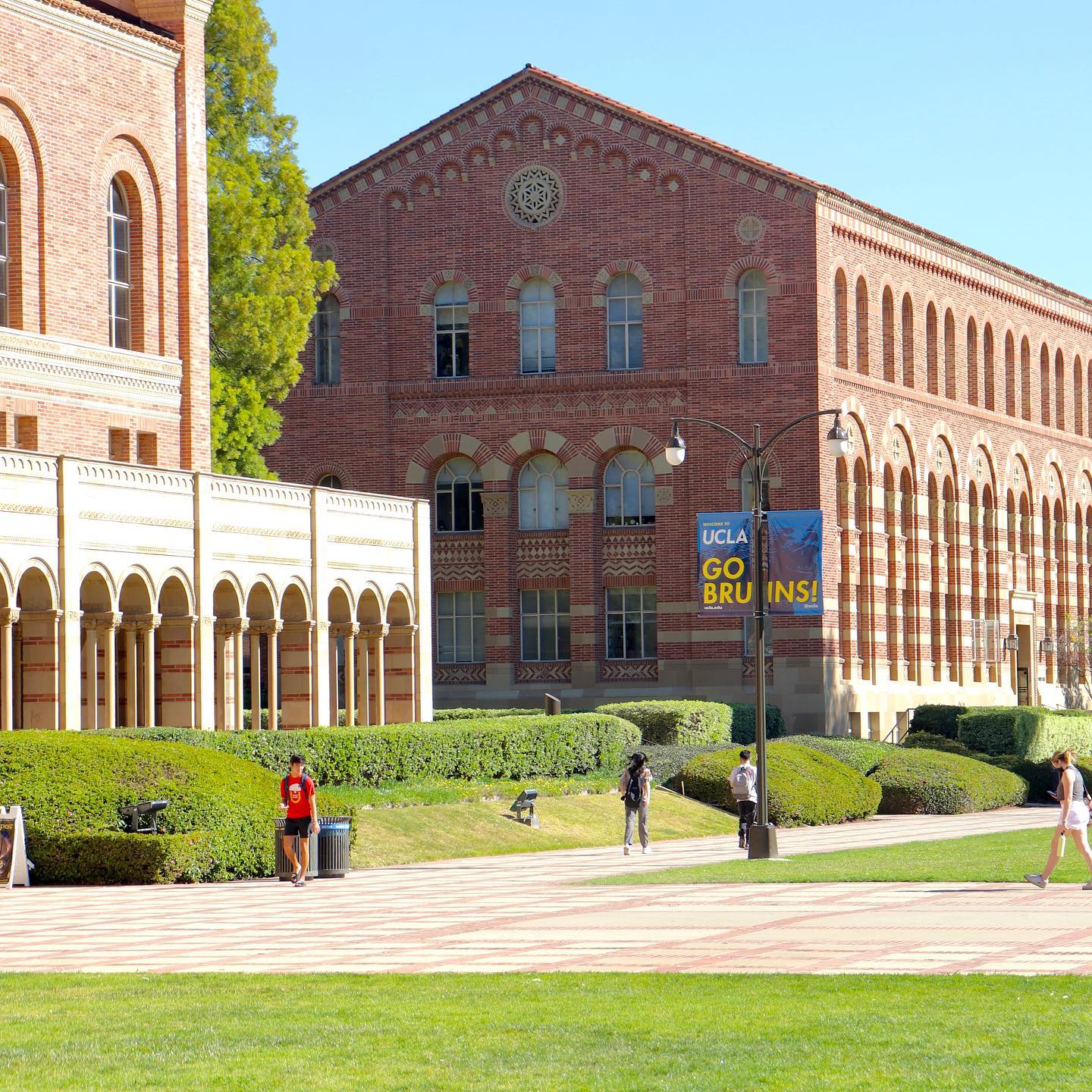 +21 more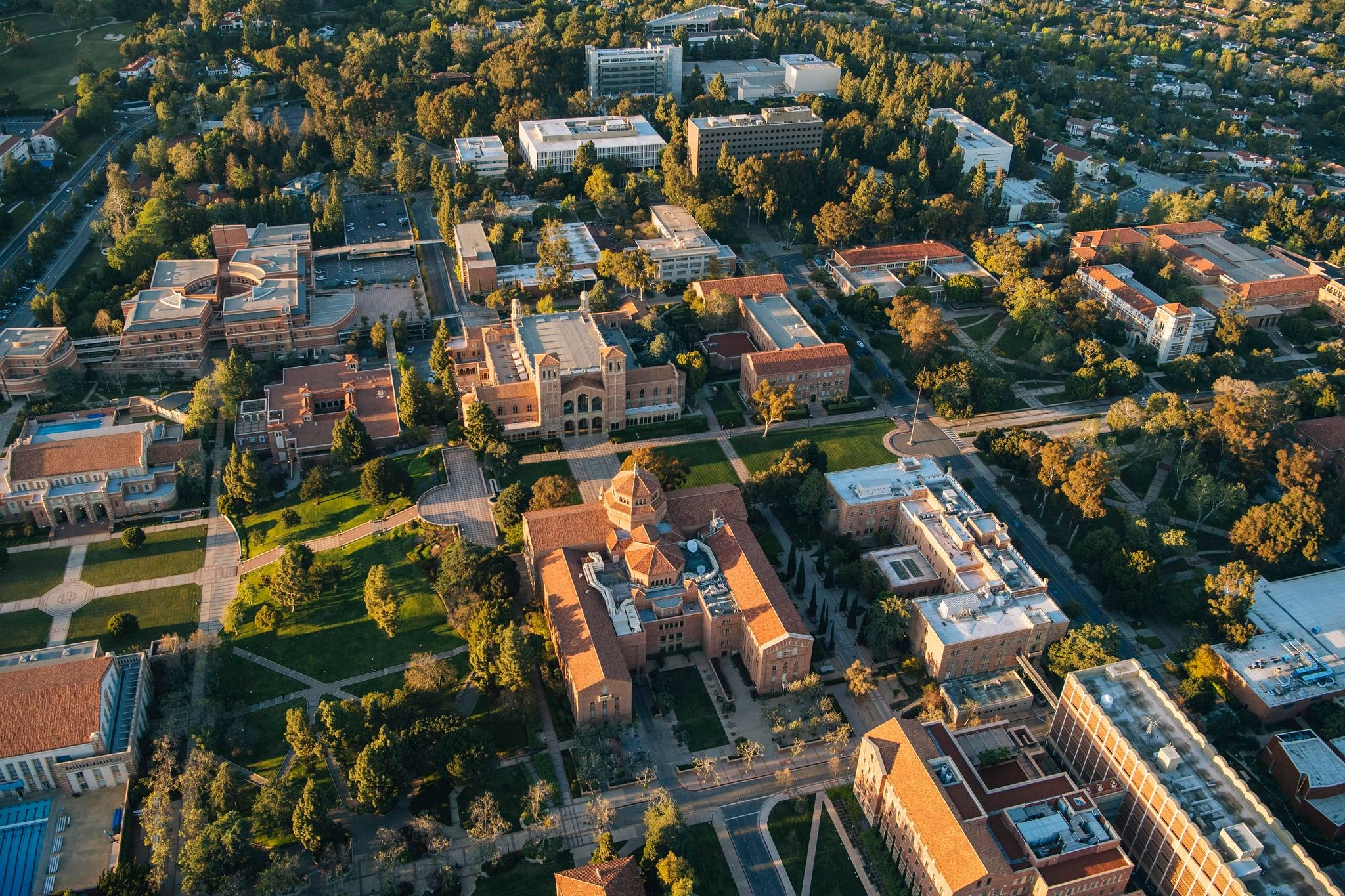 +21 more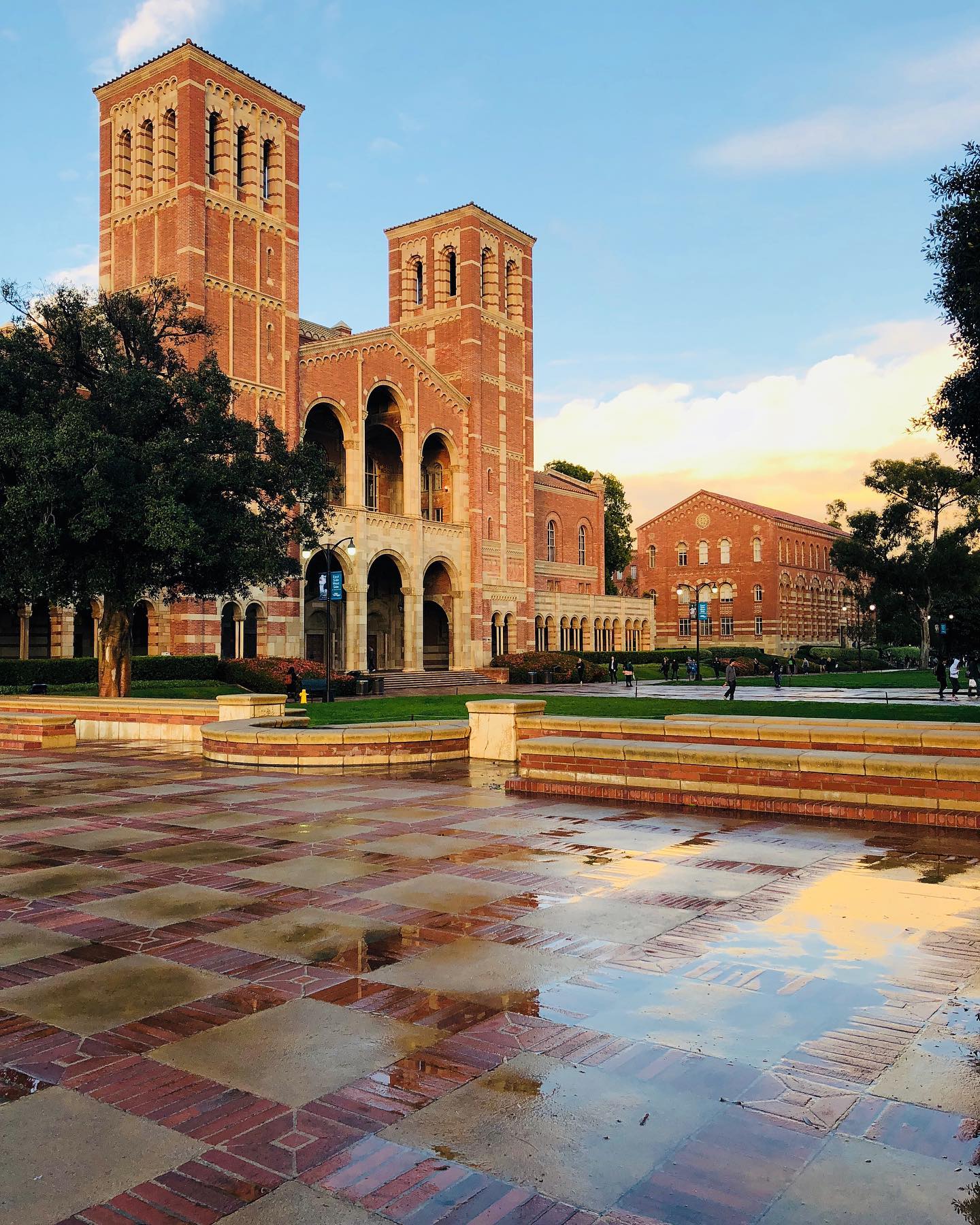 +21 more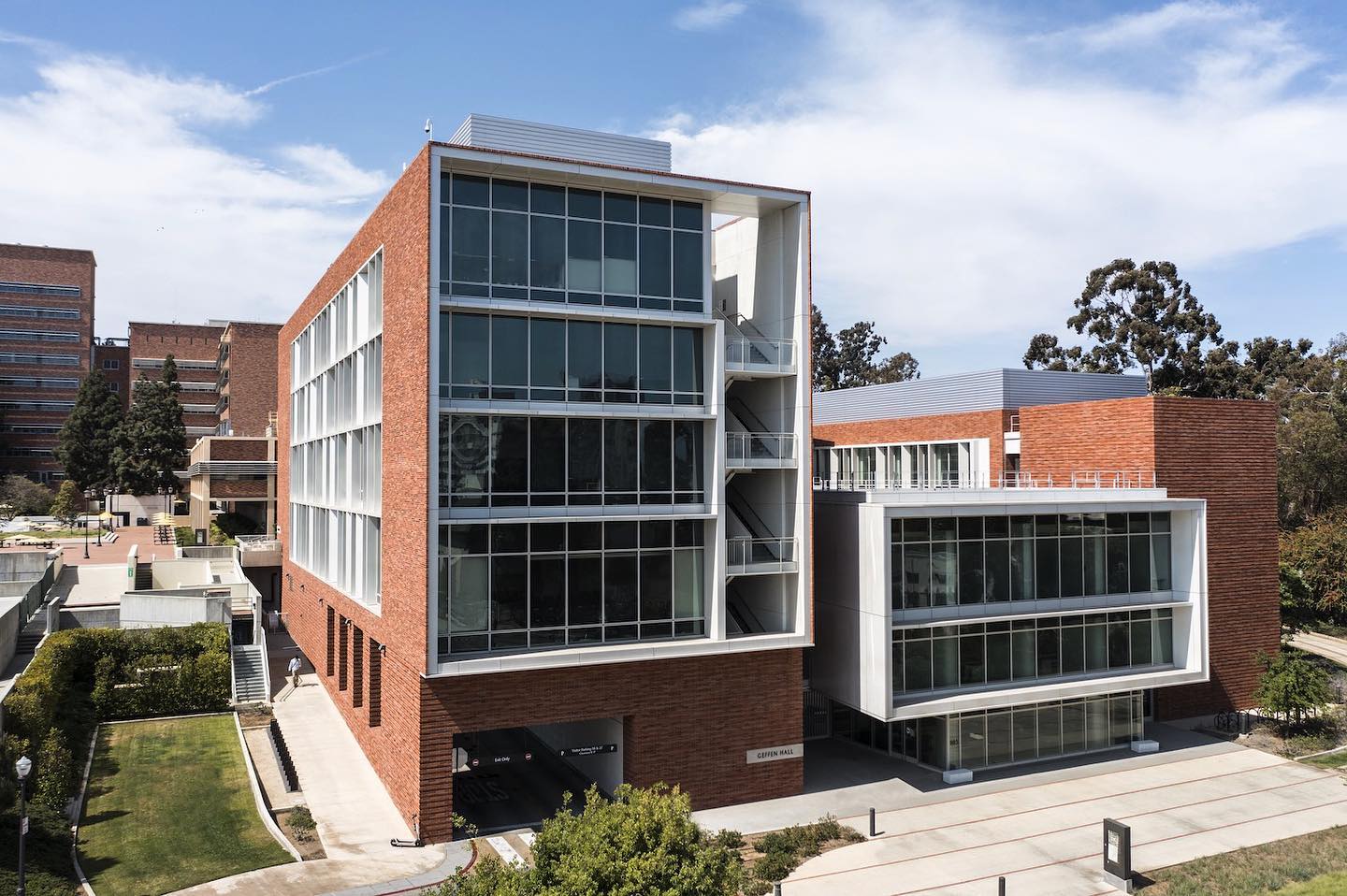 +21 more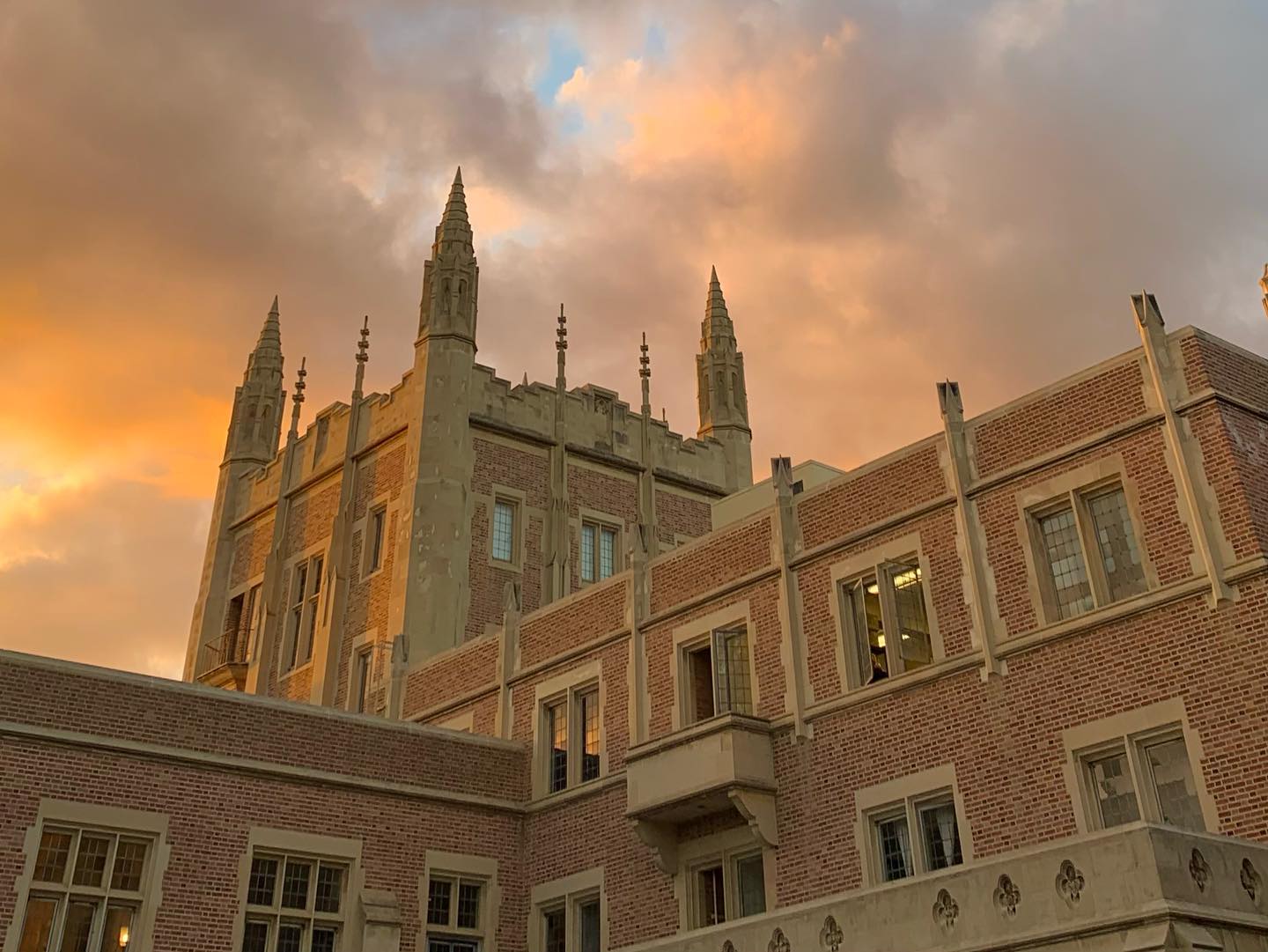 +21 more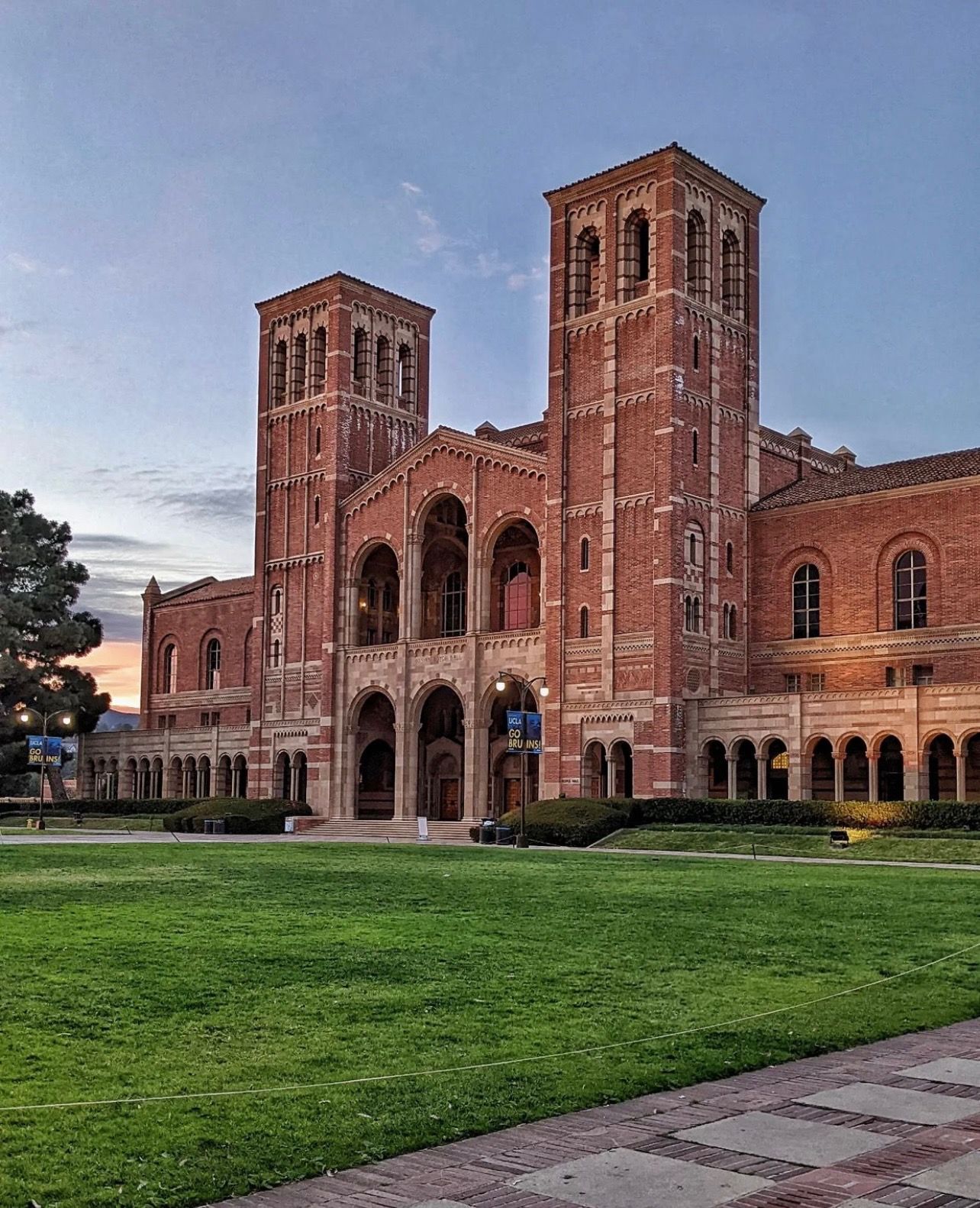 +21 more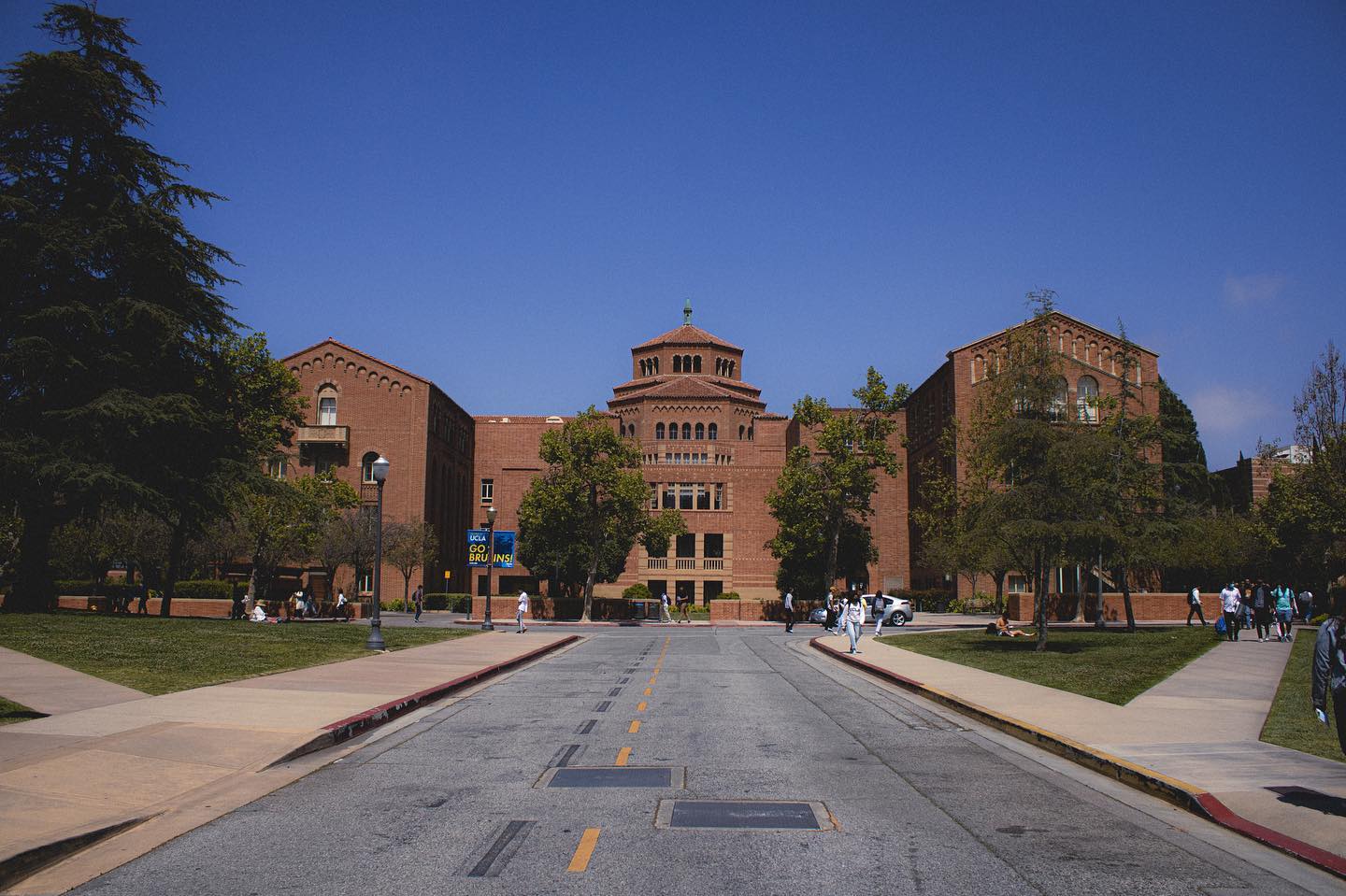 +21 more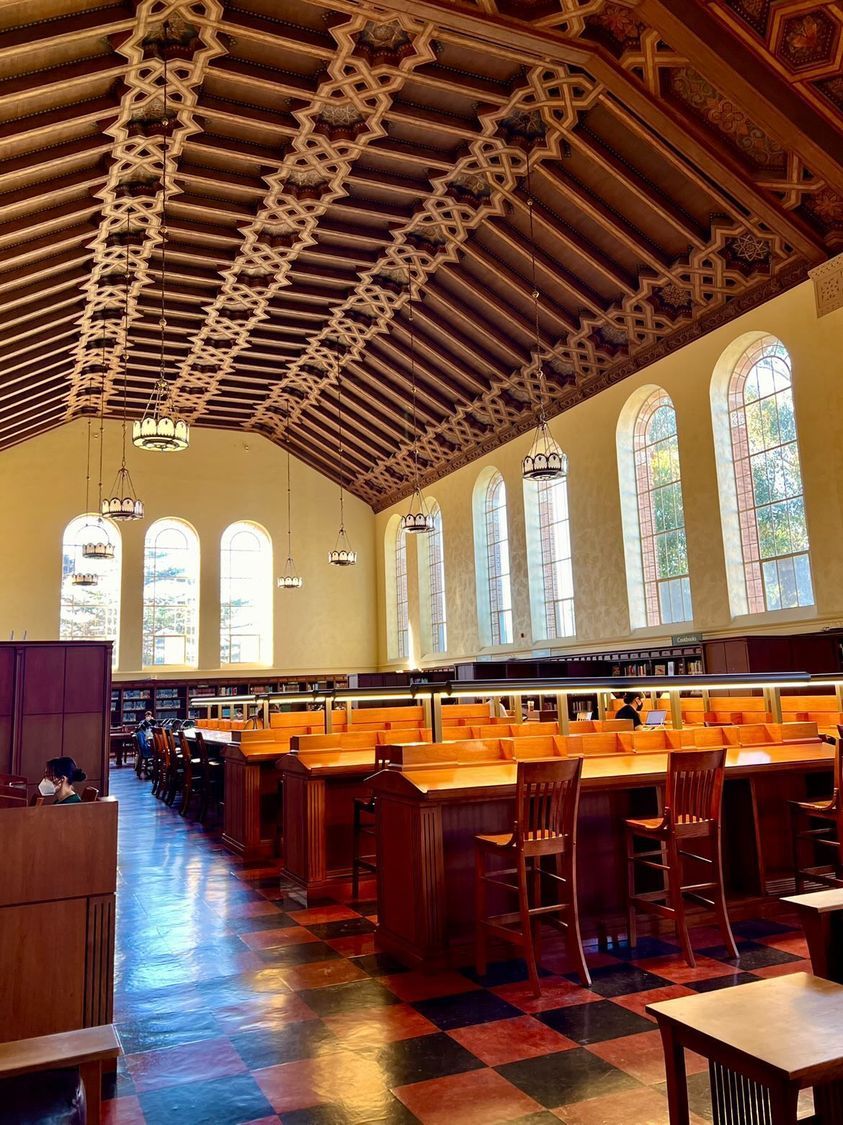 +21 more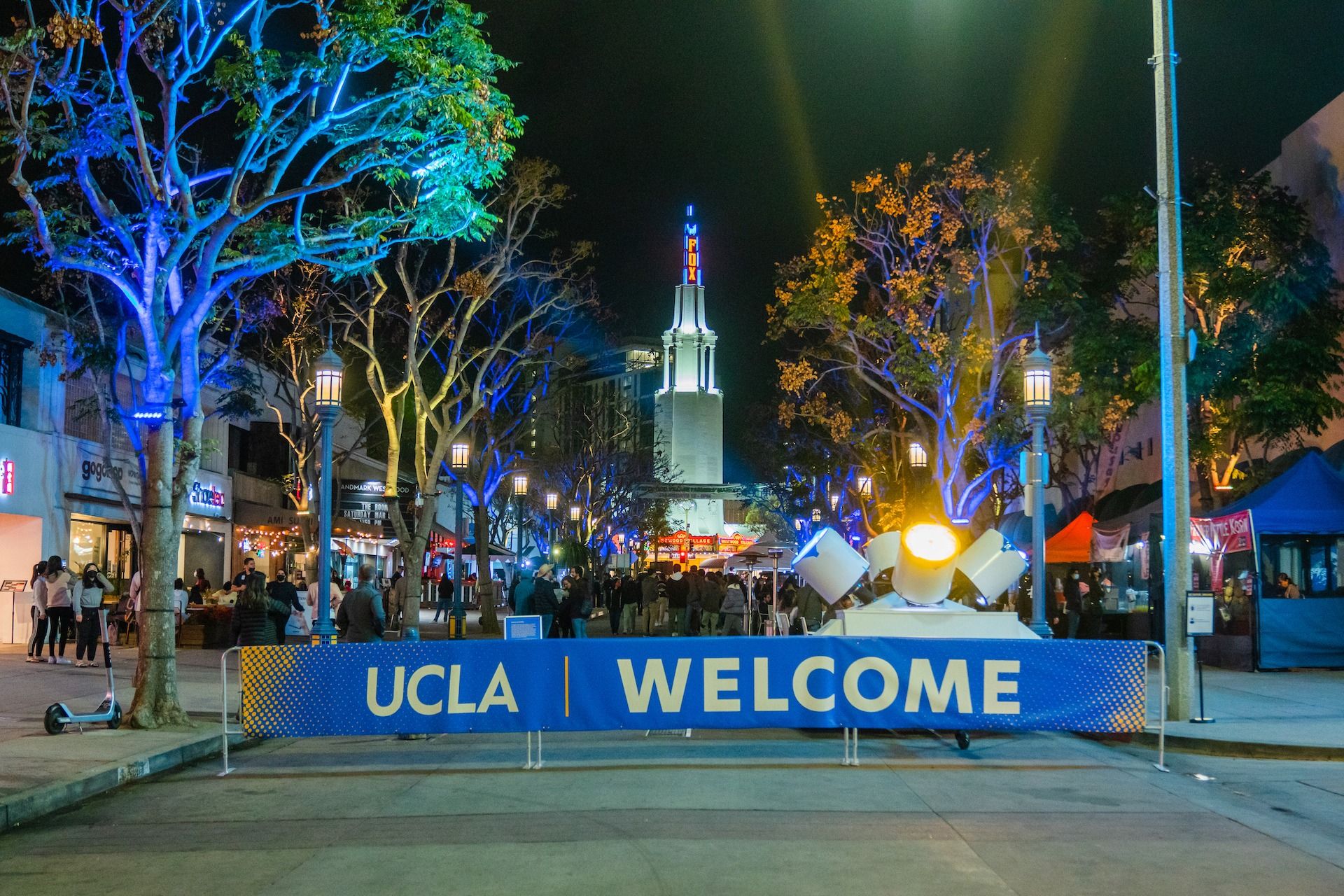 +21 more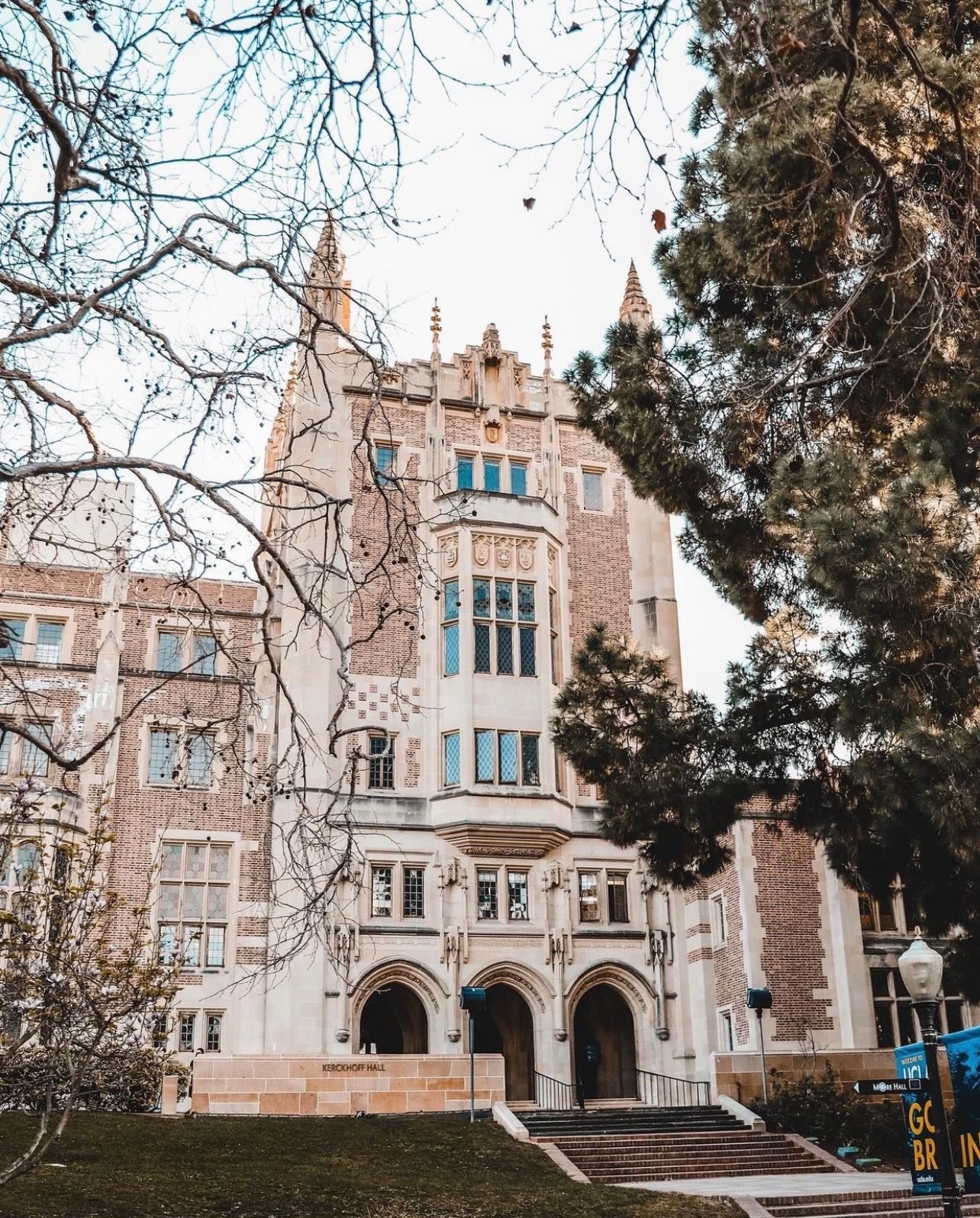 +21 more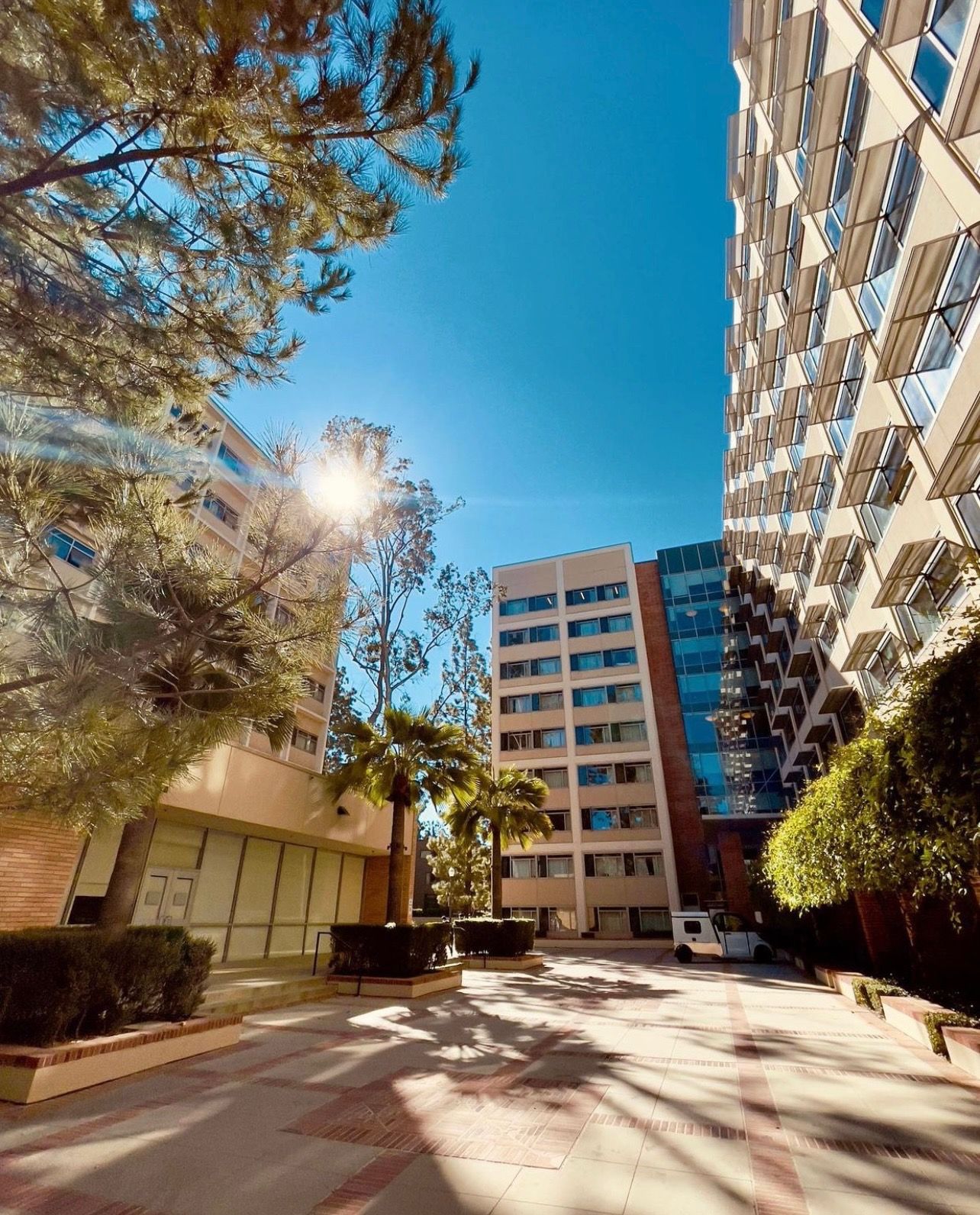 +21 more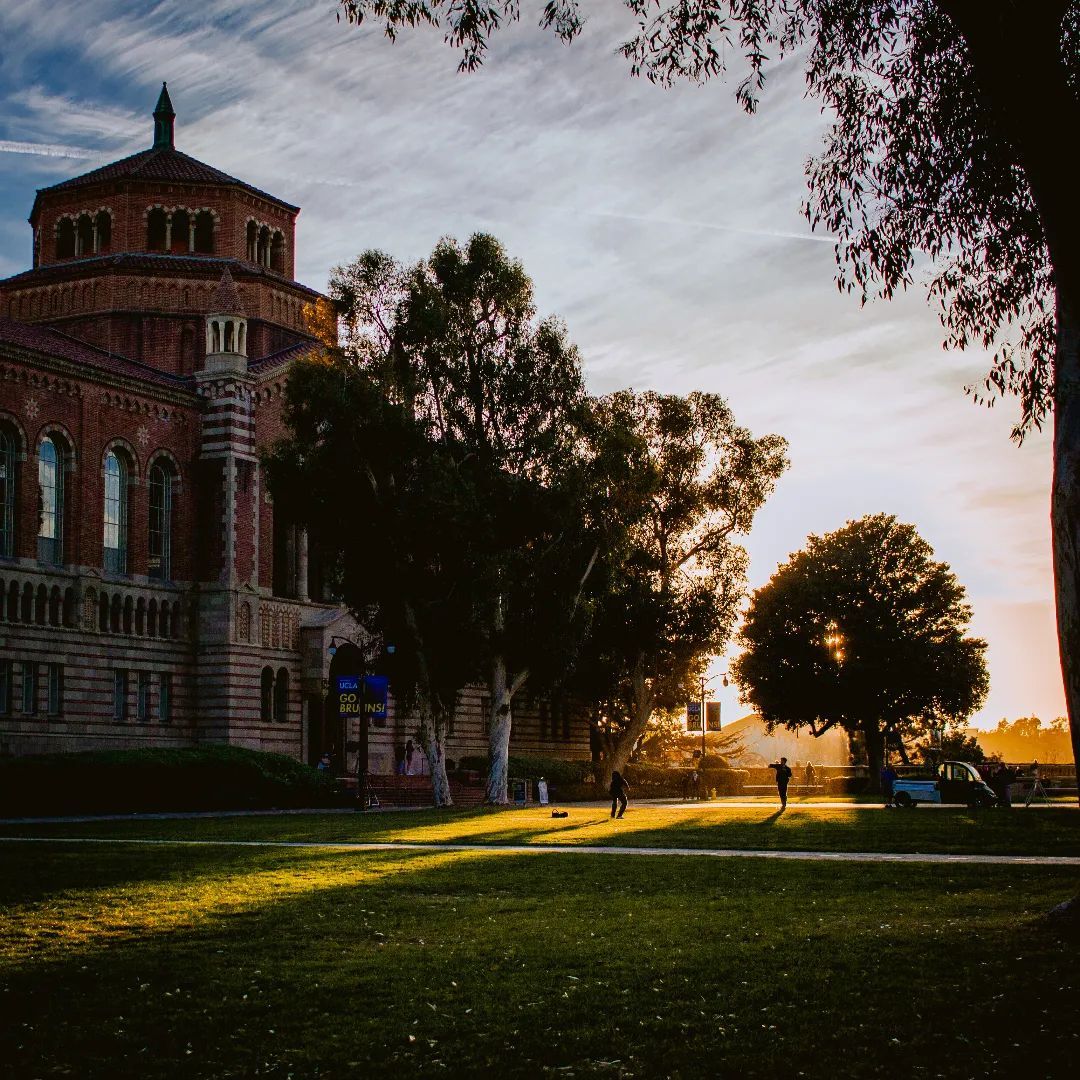 +21 more
upGrad's Accelerator Program
Low Cost

Enroll and save up to INR 60 lakh on study abroad courses

Post Study Work Visa

Eligible for up to 24 months of PSWP/36 months of OPT visa across countries like the USA, UK, Germany, Canada and more

Get

4x ROI

Explore attractive career opportunities & better ROI across robust global economies
Explore Accelerator Programs
More About University of California - Los Angeles
Address
The official address of the University of California Los Angeles is - Los Angeles, CA 90095, USA.
Public/Private Status
The University of California Los Angeles or UCLA is a public research university. This explains why the University of California Los Angeles fees are competitive for students. It is usually perceived as a Public Ivy and one of the world's most acclaimed research institutions.
QS World University Rankings and other Rankings
The University of California Los Angeles rankings tally is quite impressive. Some of them include the following:
#1 in the National Rankings for Public Universities in 2021 by U.S. News & World Report. It also ranked at number 20 amongst all USA national universities.
#40 in QS World University Rankings 2022.
#9 in the Global Rankings or World Reputation Ranking by the Times Higher Education in 2020.
#13 in the Global Ranking by U.S. News & World Report in 2021.
#13 in Academic Ranking of World Universities by the Shanghai Jiao Tong University in 2020.
#15 in the World University Rankings by Times Higher Education in 2021.
#4 in Best Value University rankings by Forbes Magazine in 2019.
#9 in the list of Top American Research Universities by the Center for Measuring University Performance in 2019.
#40 in the Top-Ranked Doctoral Research Programs by the National Research Council in 2010.
Top Offered Courses
For people seeking to study abroad in UCLA, the popular courses include business economics, biology, political science, psychology, chemistry, mathematics, medicine, biological sciences, life sciences, electrical engineering, geography, electronic engineering, English language and literature, and linguistics. Tuition fees for 4-year UG programs are estimated at roughly $52,966 (INR 39.6 lakh) for residents of California and $176,376 (INR 1.3 crore) for those out of the State. For most doctoral and master's programs, tuition and fees are about $17,756 (INR 13.28 lakh) per year for California residents and about $32,858 (INR 24.6 lakh) annually for non-California residents. Other tuition fees vary based on the program and many different parameters.
Required Examinations
ACT/SAT for submitting UG applications. Minimum scores are 670-760 for the SAT Evidence-Based Reading and Writing and 690-790 for SAT Mathematics along with 16-19 in the SAT Essay. The minimum ACT English Language and Arts score is 30-35 while it is 29-32 for the ACT Composite score.
GRE scores (General Aptitude) for MS and PhD courses.
English language proficiency tests like TOEFL and IELTS. The minimum IELTS score should be more than 7 while it should be more than 100 in TOEFL. The minimum score threshold for the Duolingo test is 120 and above.
Admission Requirements
SAT/ACT for UG admissions
GPA of 4.18-4.32
Transfer applicants should be at the junior level or college-level coursework of 90-130 quarter units of credit.
IELTS/TOEFL/Duolingo English Test scores.
Official academic transcripts with English translations if required.
GRE scores for PG admissions.
Available Scholarships at the University of California Los Angeles
UCLA does not provide scholarships or financial support for undergraduate students who are not permanent residents or citizens of the USA. International students should provide proof of available funds for covering their living and tuition costs. Some of the scholarship options include the following:
UCLA Regents Scholarship
UCLA Achievement Scholarship
UCLA Chancellor's Blue and Gold Scholarship
UCLA Alumni Scholarship
UBAA Winston C. Doby Scholarship
Outside Scholarships Associated with UCLA Financial Aid and Scholarships
Placements
The Career Center holds multiple workshops and events throughout the year for helping students connect with professionals from the industry and engage/network with them for achieving career objectives. The UCLA Career Center helps build fulfilling links between potential employers and students. The team offers various services and support for graduates and students. According to the university, 64% of graduates from the university have completed at least one or multiple internships. Some of the leading recruiters from the university include Oracle, Facebook, PwC, TEACH FOR AMERICA, Google, Disney, Intel, Deloitte, Accenture, Amazon, and many others. The highest percentage of jobs (9%) has been created in finance, research, and computer science, while 7% have been created in consulting, healthcare, and wellness. 8% of jobs have been created in engineering, while sales and social services account for 5% each, along with analytics (5%). Management (4%) rounds off the tally with other sectors contributing 21% towards total jobs for UCLA graduates. The university also has an Employer Partner Program which enhances overall recruitment activity. Partner entities include the Central Intelligence Agency, AT&T, L.E.K., and Lockheed Martin.
Top USA Universities
Frequently Asked Questions
How do I get my UCLA ID card?
To apply for your UCLA ID card visit the Online BruinCard Office. The BruinCard will serve as your official university I.D., pre-paid debit card for purchases on and off campus, library card, gym pass and laundry card. To pick up your BruinCard please visit the BruinCard Center in 123 Kerckhoff Hall.
How do students get access to library and computer facilities?
Once registration fees and tuition are paid, access to the library resources can be obtained at any campus library. Library privileges are free to all registered students. Computer facilities are also free to registered students who can establish an account by using a new user terminal at the CLICC Lab in Powell Library or the Student Technology Center by Delta Terrace.
How do students get parking on campus?
On-campus parking is limited, and applications for permits must be submitted annually to UCLA Parking Services, 555 Westwood Plaza, (310) 825-6918. Daily parking permits are also available at parking information booths found at various locations on campus. Information about student parking is available online at the Transportation and Parking website.
What other means of transportation are available?
Options include vanpools, carpools, buspools, public transit, bicycles, scooters, and motorcycles. The BruinGo! program allows members of the UCLA community to ride the Santa Monica Big Blue Bus and Culver City Bus at a reduced fare by using their BruinCard. Go Metro program offers discounted quarterly transit passes for Metro bus and rail lines. For more information view Getting to UCLA on the Transportation and Parking website.
What housing options are available to graduate students?
UCLA offers two off-campus apartment complexes: University Apartments North and University Apartments South. Information on housing is available at the Housing Office, 270 De Neve Drive, (310) 825-4271. Other apartments are available at the following numbers: Gayley Apartments, (310) 794-8600; Barrington/Manor, Sawtelle/Sepulveda, University Village, or Rose Avenue, (310) 398-4692; Keystone/Mentone, (310) 837-1373; and Venice/Barry, (310) 397-3517.
What recreational activities are offered at UCLA?
UCLA Recreation offers state-of-the-art fitness workouts, masters swim workouts, intramural and club sports, dozens of recreation classes, water sports at the Marina Aquatic Center, and open recreation at most campus facilities. For information, contact Cultural and Recreational Affairs at 2131 John Wooden Center, (310) 825-3701.
What discounts are available to me as a student?
The Central Ticket Office, (310) 825-2101, sells tickets for all campus athletic and entertainment events. In order to obtain discounts for which students are eligible, you must present your BruinCard at the time of purchase so that your status may be validated. CTO also sells bus passes and tickets to movies and other off campus athletic, cultural, and entertainment events. In addition, most Westwood Village merchants and local movie theaters offer student discounts. For those seeking to purchase personal computers and software, the ASUCLA Computer Store offers educational discounts computers, equipment, and name-brand software.
How can a student find employment on campus?
On-campus jobs are listed in the UCLA Career Center, (310) 825-2981. Positions are also available with ASUCLA; for information contact the ASUCLA Personnel Office at 3519 Ackerman Union, (310) 825-7055. Academic apprentice appointments are handled at the department or program level. Please note that graduate students, by University policy, are permitted to work on campus no more than 50% time while registered and enrolled, and most foreign students on F1 and J1 visas are prohibited from working in excess of 50% time.
What services are available for international students?
The Dashew Center for International Students and Scholars provides services and programs to UCLA's international community. The services include personal counseling on visa and immigration issues, financial and tax matters, academic adjustment, insurance, and release of funds from other countries. The Center also supports international and intercultural programs which assist student and scholars to adjust to the community, including housing assistance, community services, friendship families and English conversation groups. The Center is located in the Tom Bradley International Center at 417 Charles Young Drive West, Los Angeles, CA 90095-1379, (310) 825-1681.
How do I enroll in classes?
Go on MyUCLA and onto the Class Planner sub-page. You can use this page to create a schedule for the upcoming quarter as soon as the courses are released (Find out when the Schedule of Classes for the upcoming quarter is going to be released).
You also can use this page to look at your enrollment pass time. Remember you have first and second pass windows. Set a reminder on your phone so you don't miss it!
How do I add/drop classes? Is there a deadline to do that?
You may add classes during the first two weeks of the quarter without a fee by going to your MyUCLA. If for some reason you are having difficulty adding a class due to a prerequisite or Permission to Enroll (PTE) number needed, we recommend you contact the departmental counselor from where the class is being offered.
Beginning week 4, you will need to submit a petition to your counseling unit. Approval is not guaranteed and you will be charged a transaction fee.
Please note, the conditions to add/drop impacted classes are different (see question below).
To drop a class, go onto myUCLA and click on the "Classes" tab. Under "Enrollment", there is the option: "Drop a Class"
You can drop a non impacted class without a transcript notation or fee through Friday of second week. You can still drop a class during Weeks 3 - 10, but late fees, transcript notations, and petitions will apply depending on the week you drop. Please note, there is a limit of three restricted late drops throughout your entire undergraduate career at UCLA.
For a complete timeline of add and drop dates and deadlines, refer to College Academic Counseling's website.
What are impacted courses?
Impacted courses are classes that have high enrollment demand and limited resources to accommodate this high demand from students. Because of this, impacted classes may be difficult to enroll in because a lot of people need to take them and during enrollment they quickly fill up. You can find a complete list of impacted courses.
The main differences between regular and impacted courses are the drop deadlines and restrictions. While you have until the end of Week 4 to drop regular courses, you only have until the end of Week 2 to drop impacted courses. Get more information about impacted courses.
What are some resources for students with disabilities?
UCLA's Office of Students with Disabilities offers a variety of support services for a spectrum of disabilities, both permanent or temporary. OSD staff can best assist students with accessing resources to assist with their educational needs.
Is it hard to get to the University of California Los Angeles?
You have a good chance of getting in if you meet Yale University's requirements for GPA, SAT/ACT scores, and other application requirements.
What GPA do you need to get the University of California Los Angeles?
International students must earn a minimum 3.4 GPA in all A-G or college-preparatory courses to meet this requirement.
How can I get admission to the University of California Los Angeles from India?
These include conducting thorough research about the admission requirements, completing standardized tests such as the SAT/ACT and TOEFL/IELTS, preparing and submitting a compelling application, exploring financial aid options, and optionally considering early decision.
What is the average fees of the University of California Los Angeles in rupees?
The cost of attending the University of California for one year includes $31,026 in nonresident supplemental tuition. The total cost will vary based on individual expenses and the specific UC campus you choose to attend.
How many Indians study at the University of California Los Angeles?
University of California - Los Angeles is Extremely Popular With Indian Students. UCLA was home to approximately 919 Indian students.
What rank is the University of California Los Angeles in the world?
The University of California Los Angeles is ranked 21 among the best universities worldwide according to the latest edition of the Time Higher Education World University rankings.
Does the University of California Los Angeles give scholarships to international students?
UCLA does not provide scholarships or financial aid to undergraduate students who are not citizens or permanent residents of the United States. International students are required to demonstrate that they have adequate funds available to cover their expenses.
What is the acceptance rate at the University of California Los Angeles?
The acceptance rate at the University of California Los Angeles is around 9%.
What is the student-faculty ratio at the University of California Los Angeles?
The University of California Los Angeles has a student-faculty ratio of 18:1.
University of California - Los Angeles
Disclaimer
All information provided on this page is for general use and upGrad Abroad is not responsible for any errors or omissions. Any action taken upon the information found on this website is strictly at your own risk.