Duke University
Randolph County, USA
1
No of Courses
#50
Rank(QS Top Universities)
Private
University Type
https://youtu.be/aooyqqCNvtI?t=2
Overview
Duke Universityhas a chequered legacy, deriving its origins to a smaller school in 1838 at Randolph County, North Carolina. It was a preparatory institution for young men under the Union Institute Academy. It became chartered into Normal College in 1851 and transformed into Trinity College in 1859. The Cherokee Industrial School also came up here while college president John F. Crowell encouraged a shift to Durham in 1892. With a request from Washington Duke in 1897, the institution began offering admissions to women. The school changed once again to Duke University in 1924
...Read more
Scholarship
Some of the available scholarships include the following:A. B. Duke Memorial Scholars ProgramAlumni Endowed Scholars ProgramB.N. Duke Scholars ProgramClark Scholars ProgramDavid M. Rubenstein ScholarsProgramKarsh International Scholars ProgramReginaldo Howard Memorial Scholars ProgramRobertson Scholars Leadership ProgramTrinity Scholars ProgramUniversity Scholars ProgramYellow Ribbon ProgramMastercard Fo
...Read more
Duke University's Admission
The average undergraduateDuke university feesare $60,594 ( INR 45.27 lakh) (2020-21), which adds up to$81,488 ( INR 60.88 lakh) when personal expenses and other miscellaneous expenses are included.PG fees may vary, depending upon the course and other factors.UG students need three LORs (letters of recommendation) from the school counsellor and two teachers who have taught major academic programs.They als
...Read more
Duke University's Ranking
TheDuke University rankingis quite impressive if you factor in the QS World University rankings, occupying the 52ndspot.
Course Fee

INR 15.39L/yr

Exam Accepted

NA

Intake Session

SEP 2024
About University
2138 Campus Drive Box 90586 Durham, NC 27708
Founded in 1838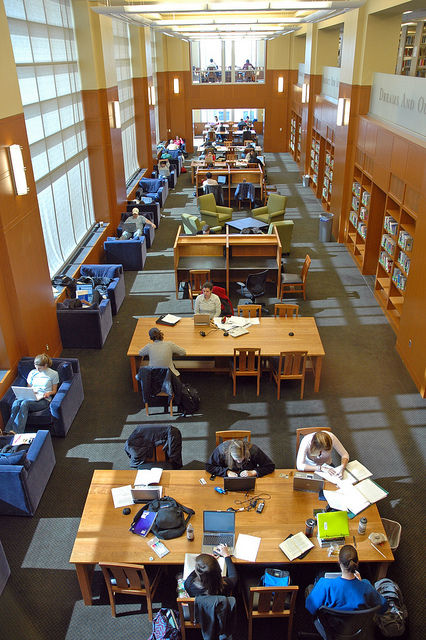 +13 more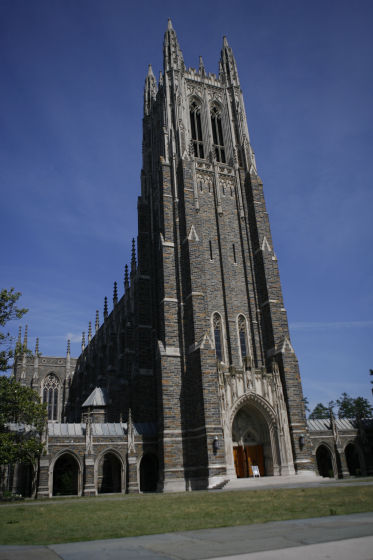 +13 more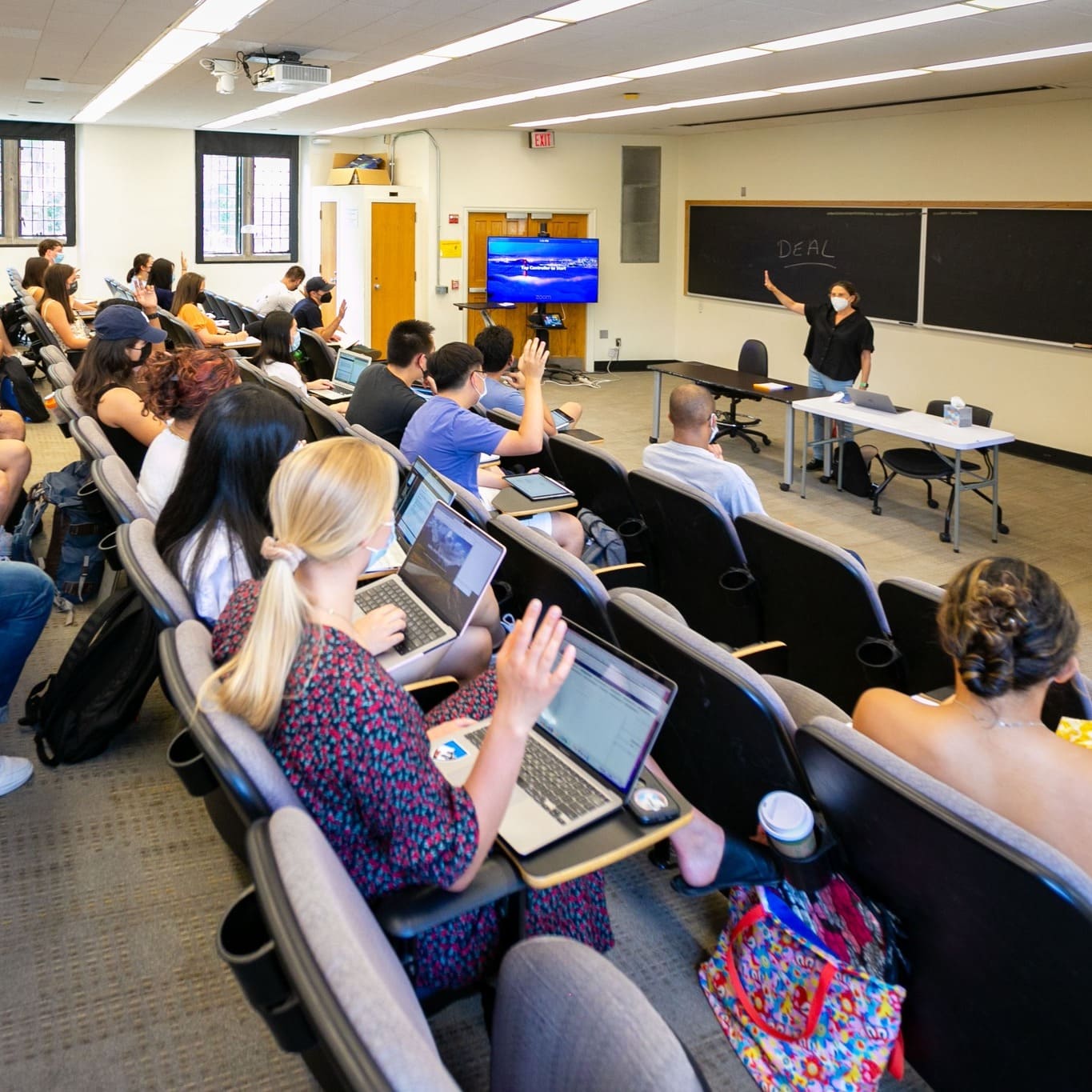 +13 more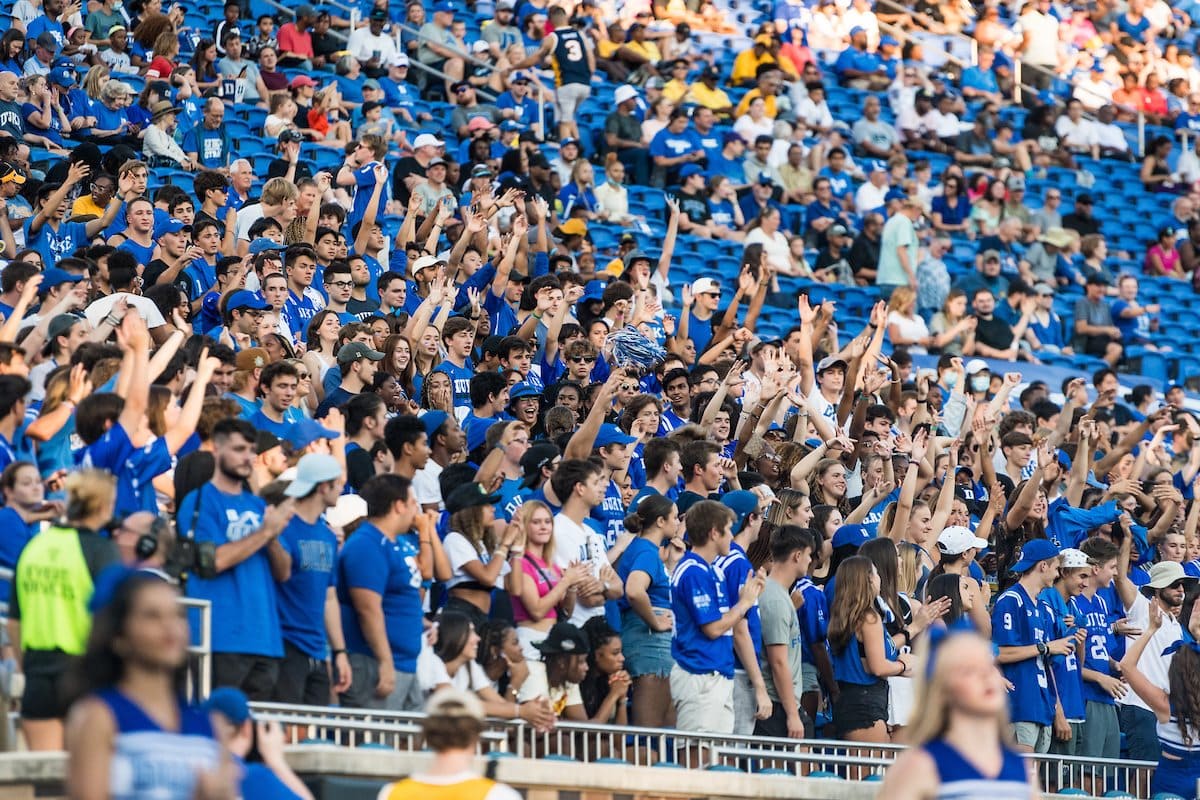 +13 more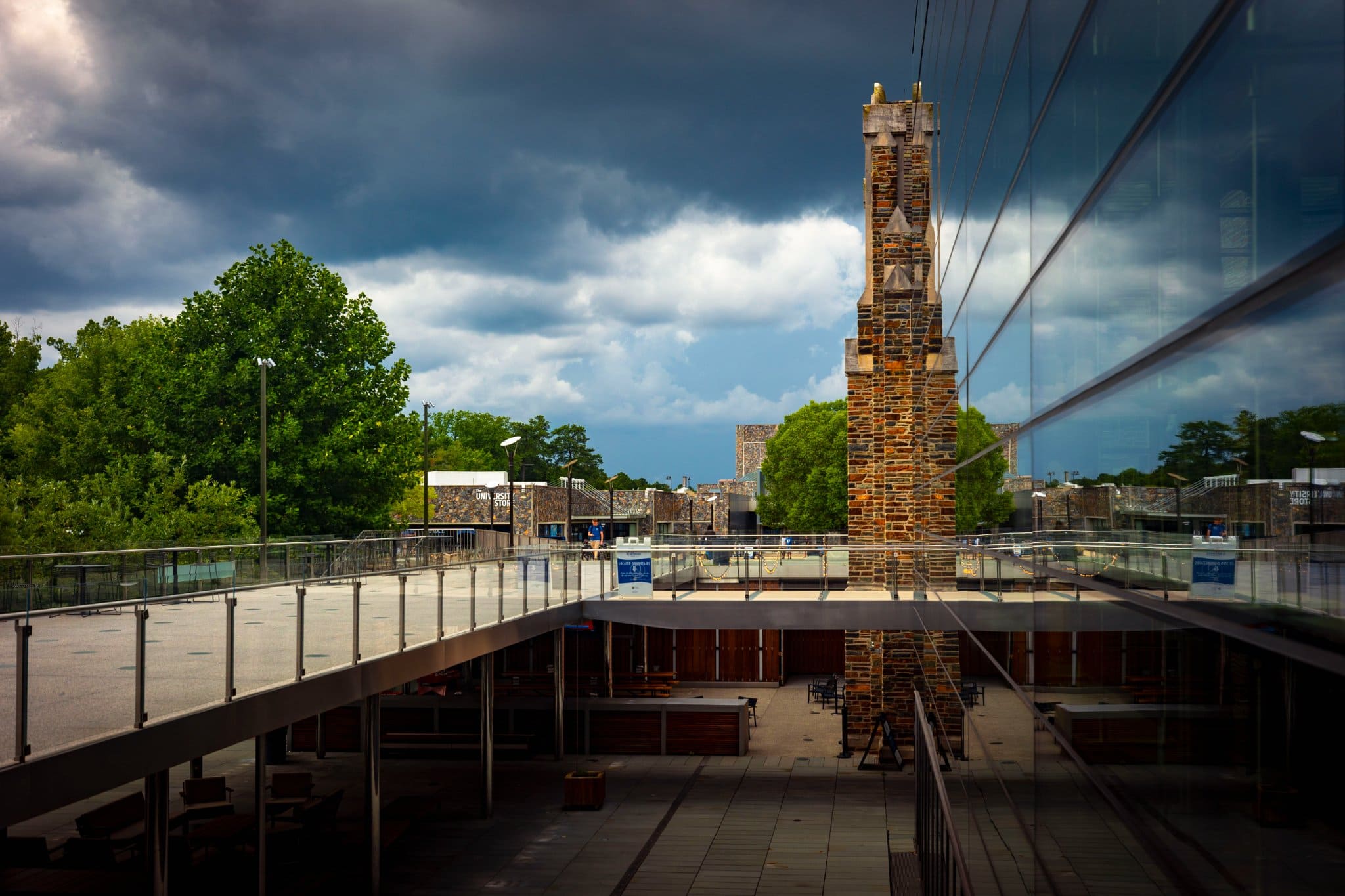 +13 more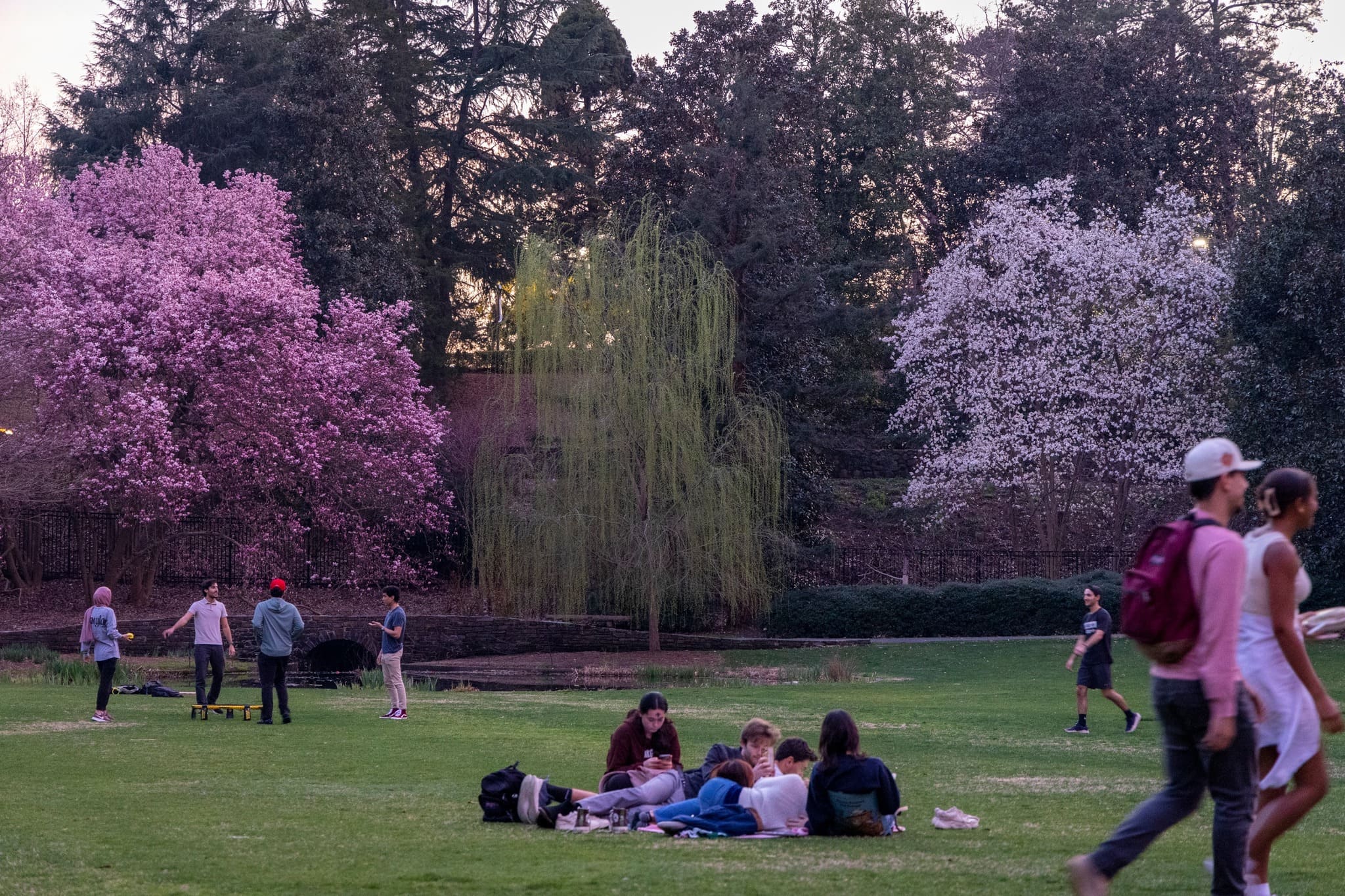 +13 more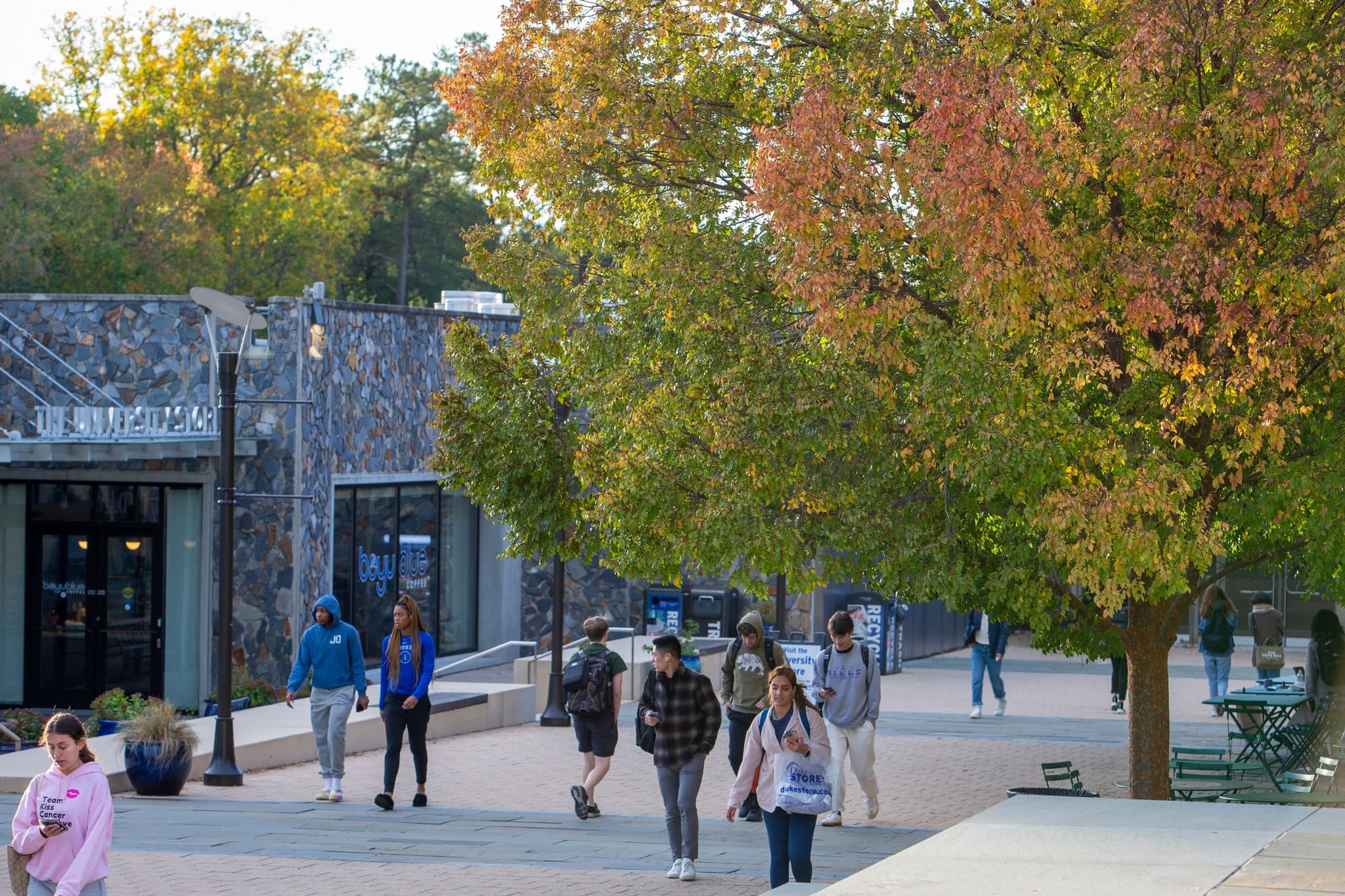 +13 more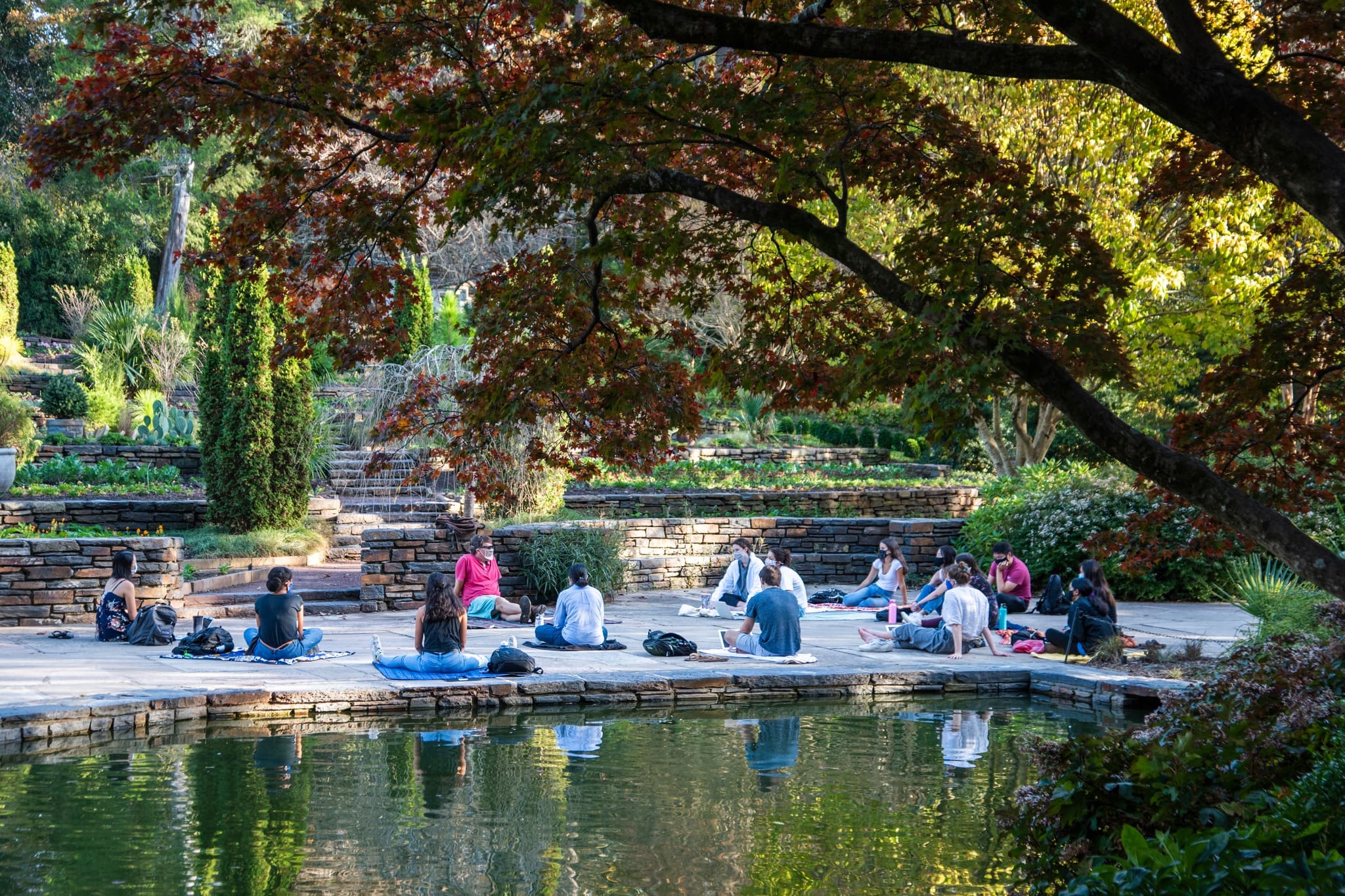 +13 more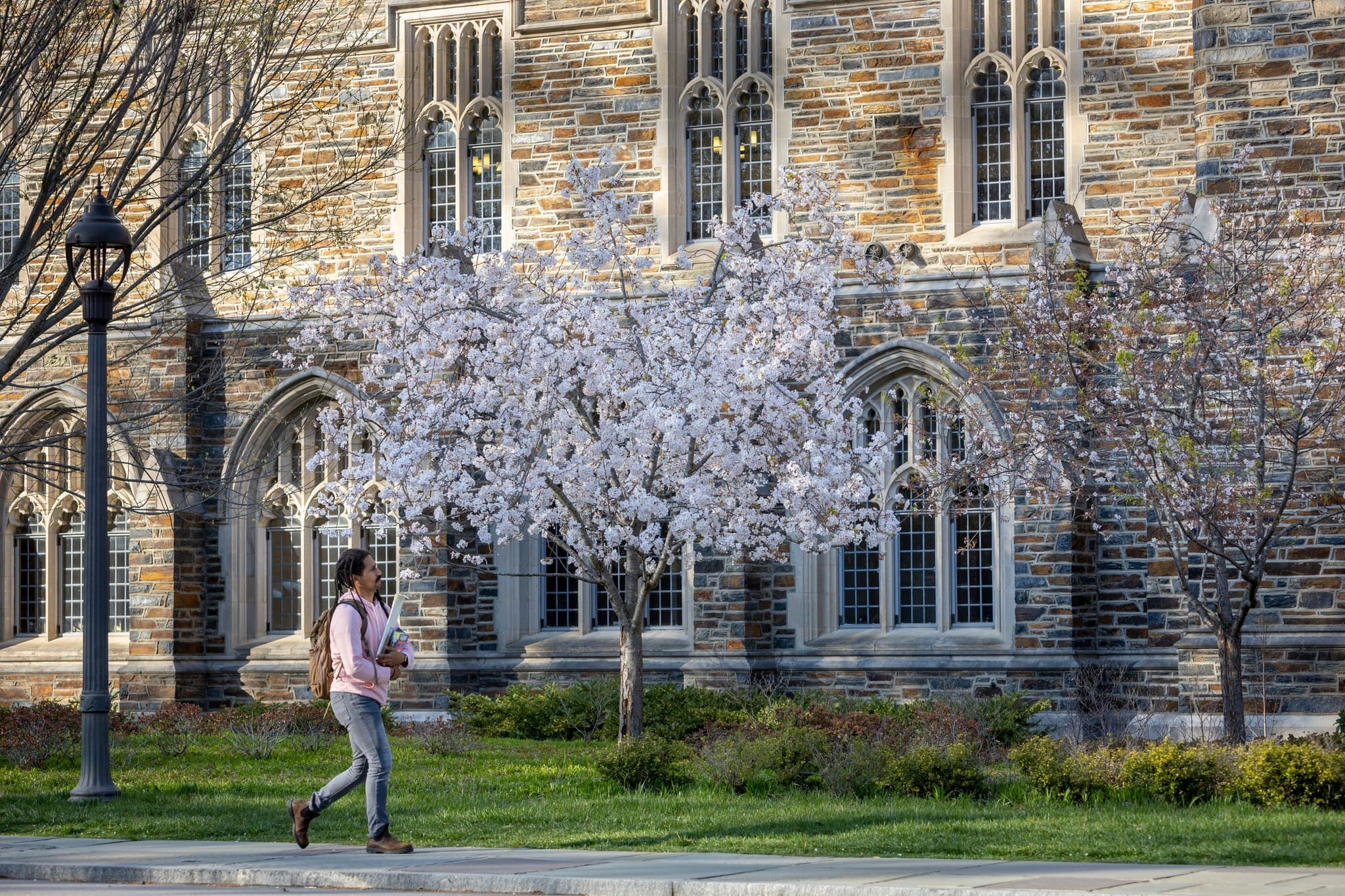 +13 more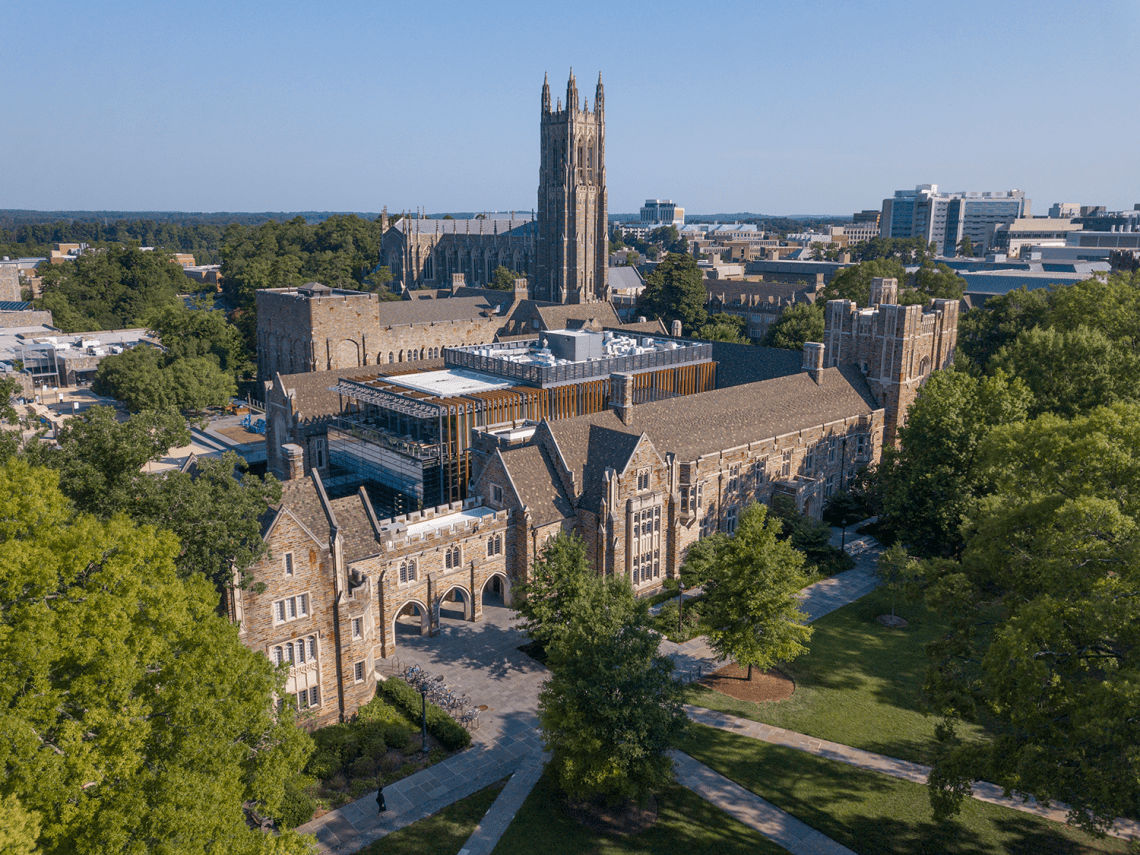 +13 more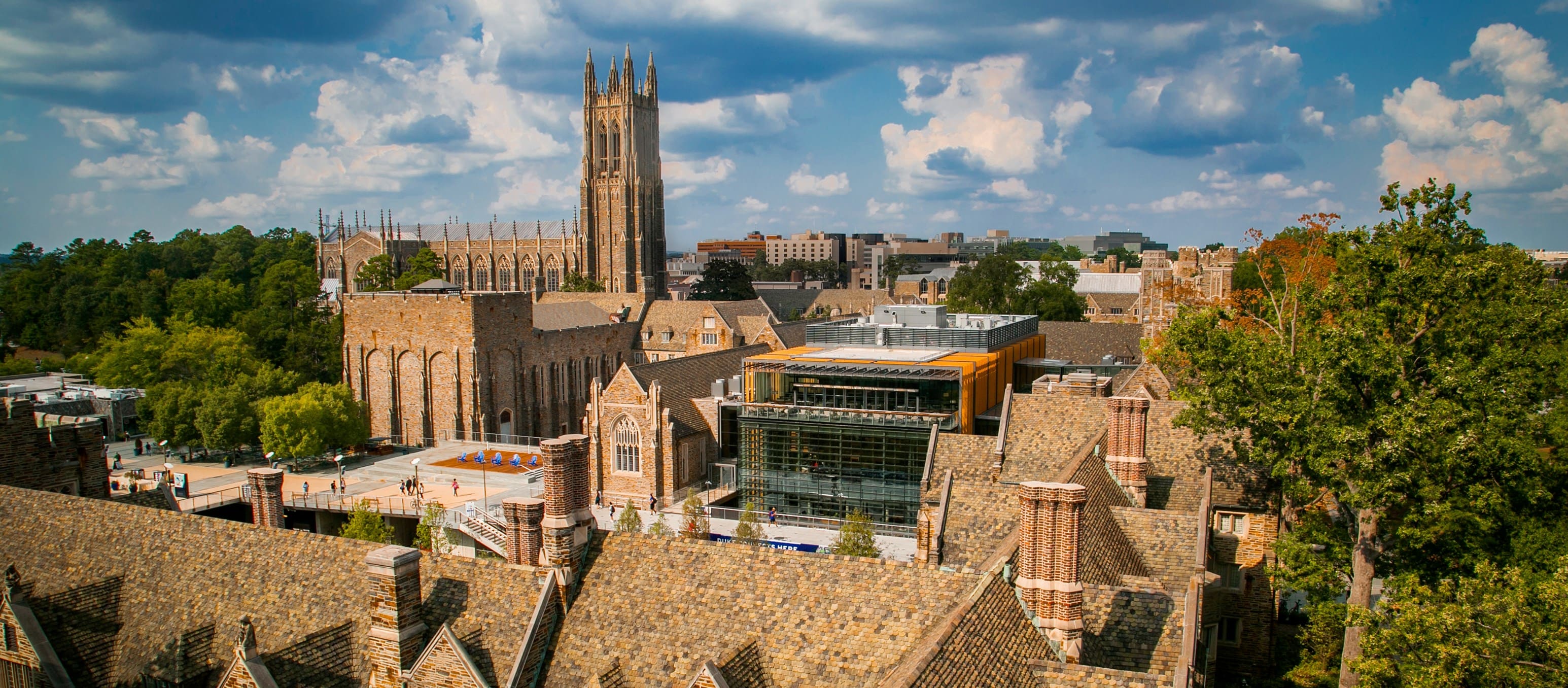 +13 more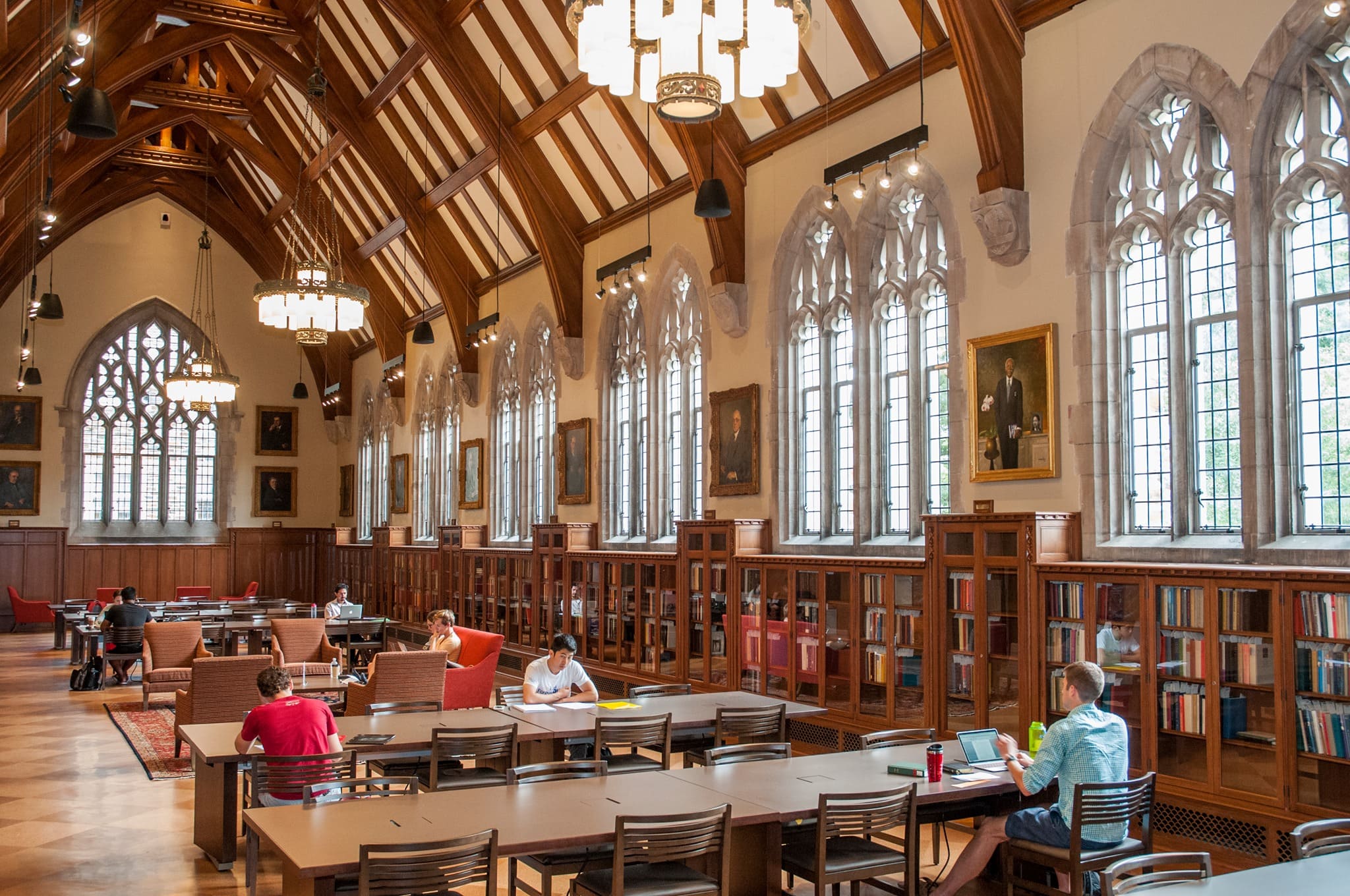 +13 more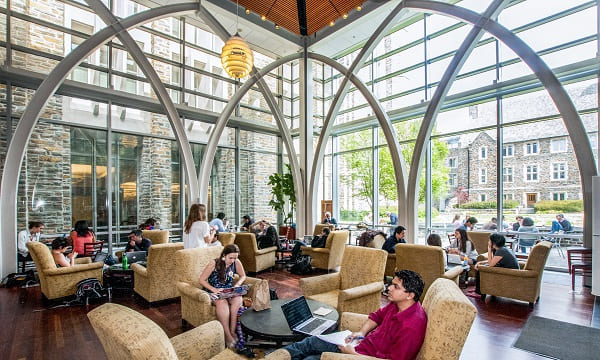 +13 more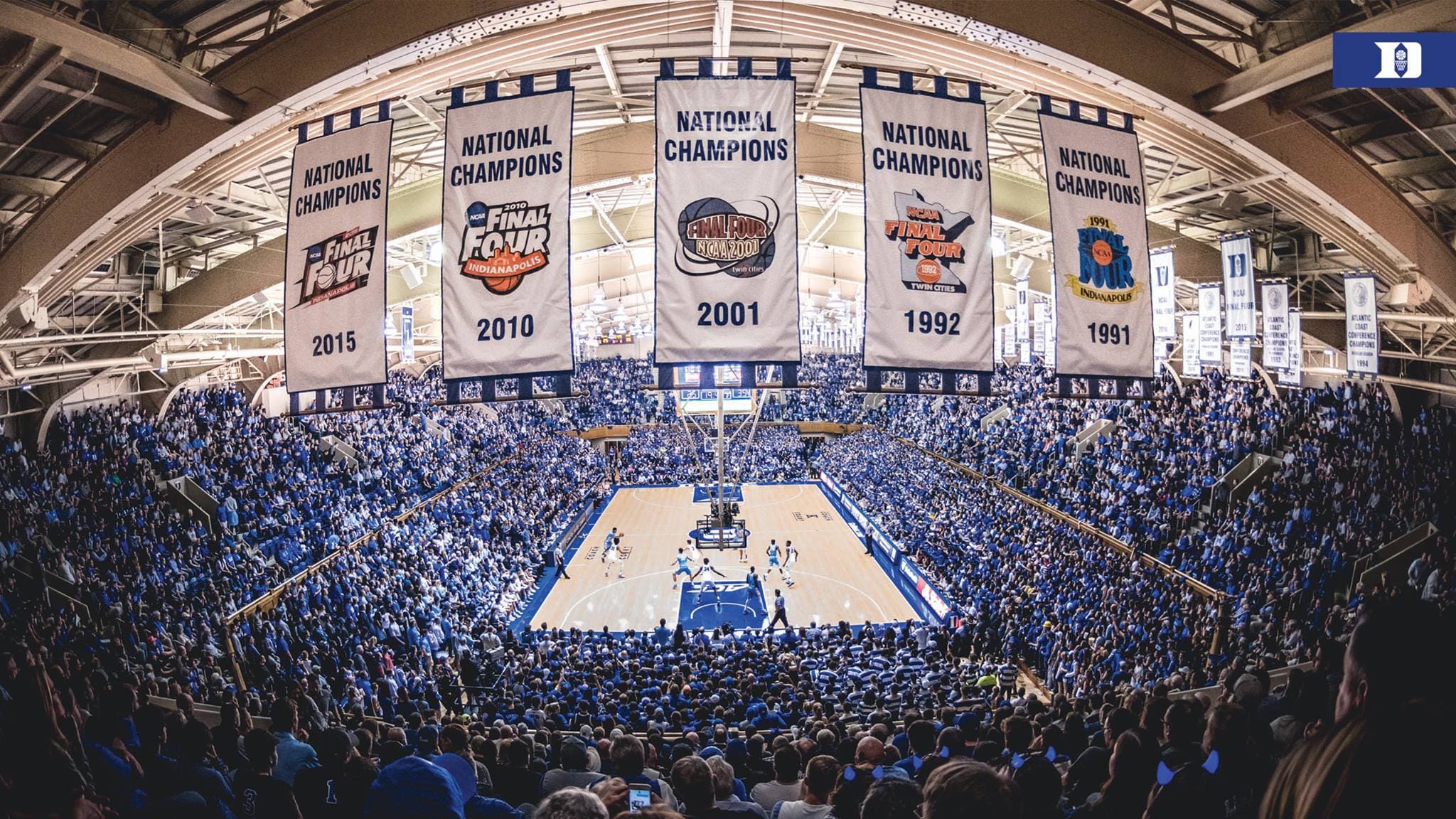 +13 more
upGrad's Accelerator Program
Low Cost

Enroll and save up to INR 60 lakh on study abroad courses

Post Study Work Visa

Eligible for up to 24 months of PSWP/36 months of OPT visa across countries like the USA, UK, Germany, Canada and more

Get

4x ROI

Explore attractive career opportunities & better ROI across robust global economies
Explore Accelerator Programs
More About Duke University
Address
614 Chapel Drive, Box 90563 (for communication), Durham, NC 27708. Another address is 2127 Campus Drive, Annex, Durham, NC 27708.
Public/Private Status
The institution is a private university.
QS World University Rankings and Other Rankings
The Duke University ranking is quite impressive if you factor in the QS World University rankings, occupying the 52nd spot.
Top Offered Courses
There are around 226 courses offered at the university, with 125 present in bachelor's degrees and 101 courses present as master's degrees. Some of the popular courses at the institution include life sciences, engineering and technology, physical sciences, business and economics, social sciences, law, computer science and psychology, among others.
Application Fee
The average undergraduate Duke university fees are $60,594 ( INR 45.27 lakh) (2020-21), which adds up to $81,488 ( INR 60.88 lakh) when personal expenses and other miscellaneous expenses are included. PG fees may vary, depending upon the course and other factors.
Required Exams
One needs to clear some examinations before seeking admissions to Duke University admissions. They include:
ACT/SAT for UG students.
Cambridge C1 Advanced/C2 level- 180 is the minimum score.
IELTS- Minimum score is 7.
Duolingo English Test- Minimum score is 120.
TOEFL- Minimum score is 100 for the TOEFL iBT.
PTE Academic- Minimum score is 70.
GPA
Supplemental application requirements
SOP
LOR
Resume
Transcripts
Duke University Requirements for Admissions
UG students need three LORs (letters of recommendation) from the school counsellor and two teachers who have taught major academic programs.
They also require a one-page personal essay and answers to short essay questions.
All academic transcripts are required for applicants, along with the school report.
PG students require proof of their undergraduate degrees and all other transcripts and meet the minimum UGPA as per the course.
They also need three LORs for their applications.
Depending on the examination, they may have to submit GRE, MCAT, LSAT, or GMAT scores.
Scores of English language proficiency tests (IELTS, TOEFL, PTE, Duolingo English Test, etc.) are needed.
SOP (Statement of Purpose) is also required.
Available Scholarships at Duke University
Some of the available scholarships include the following:
A. B. Duke Memorial Scholars Program
Alumni Endowed Scholars Program
B.N. Duke Scholars Program
Clark Scholars Program
David M. Rubenstein Scholars Program
Karsh International Scholars Program
Reginaldo Howard Memorial Scholars Program
Robertson Scholars Leadership Program
Trinity Scholars Program
University Scholars Program
Yellow Ribbon Program
Mastercard Foundation Scholars Program
Nakayama Public Service Scholars Program
About Placements
According to the university's report, the average base salary for graduates stands at $102,000 (INR 76.20 lakh), while median salaries stand at around $112,000 ( INR 83.68 lakh). The biggest recruiters include these names:
Alibaba, Hangzhou, China
2nd Order Solutions
Amazon
Bain & Company
Autodesk
Bloomberg
Boston Consulting Group
Booz Allen Hamilton
Citibank, Shanghai, China
Dell Technologies
Dish Network
Envision Digital, Singapore
Facebook
ESPN
Huawei
Indeed
IBM
Lubrizol
Mutual Liberty
McKinsey and Company
New York Yankees
Palo Alto Networks
Oracle
PayPal
Rakuten
Survey Monkey
SAP Labs
Thumbtack
Warner Bros
Wells Fargo
Disclaimer! All course fees and salaries are approximate amounts subject to change depending on various conditions.
Top USA Universities
Frequently Asked Questions
How can I get admission in Duke University from India?
One must meet the university's admission requirements and submit a number of documents, including a resume, English language proficiency test score, a letter of statement and recommendation, GRE results, and the required GPA, in order to be admitted.
What is the average fees of Duke University in rupees?
The estimated cost of what each Duke student would have to pay for basic expenses prior to applying for financial aid is $84,517 (INR 69.39L) which represents the overall cost of the university.
How many Indians study at Duke University?
What degree is Duke University best for?
What rank is Duke University in the world?
Does Duke University give scholarships to international students?
Yes, Duke University provides scholarships based on merit and need. International students must complete the CSS Profile and the International Student Certification of Finances (ISCF) form in order to apply for financial aid at Duke.
Is Duke University public or private?
What is Duke University famous for?
Its scholarly foundations support multidisciplinary research outside of the classroom. Due to this, Duke offers a stimulating environment for students to learn about anything from academics to athletics to the arts. Through these courses, students develop innovative balancing skills.
What is the acceptance rate of Duke University?
What are the requirements to study at Duke University?
To be considered for admission to Duke University, applicants must meet the following requirements: High School Transcripts, Standardised Test Scores, and English Language Proficiency. However, admission decisions are based on a holistic review of academic achievements, extracurricular activities and more.
Disclaimer
All information provided on this page is for general use and upGrad Abroad is not responsible for any errors or omissions. Any action taken upon the information found on this website is strictly at your own risk.