University of Florida
Gainesville, USA

51
No of Courses
#188
Rank(QS Top Universities)
Government
University Type
https://www.youtube.com/watch?v=cNr3r3nT8KE
University of Florida's Admission
University of Florida's Ranking
Course Fee

INR 26.26L/yr

Exam Accepted

NA

Intake Session

MAY 2024
Course Fee

INR 28.89L/yr

Exam Accepted

NA

Intake Session

MAY 2024
About University
University of Florida Gainesville, FL 32611
Founded in 1853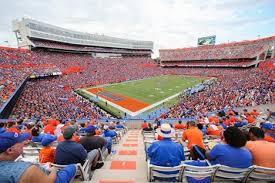 +19 more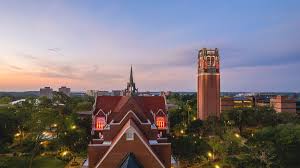 +19 more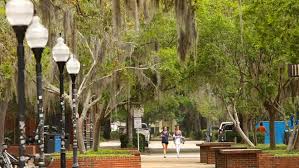 +19 more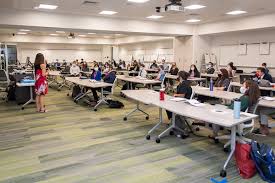 +19 more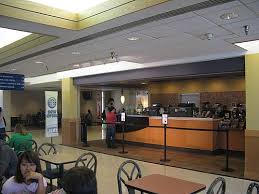 +19 more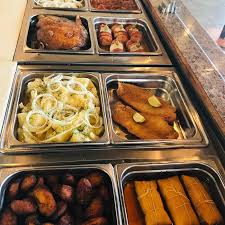 +19 more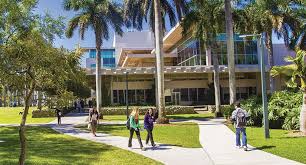 +19 more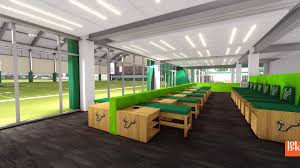 +19 more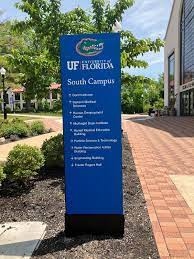 +19 more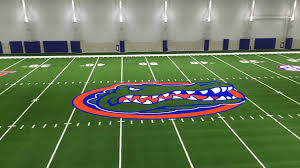 +19 more

+19 more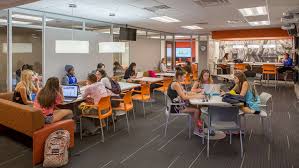 +19 more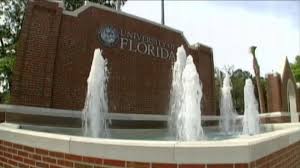 +19 more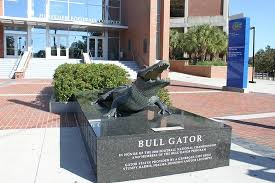 +19 more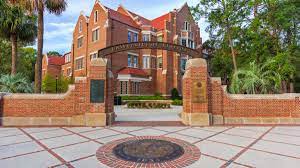 +19 more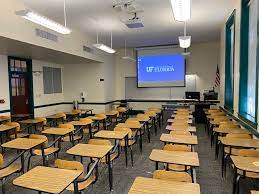 +19 more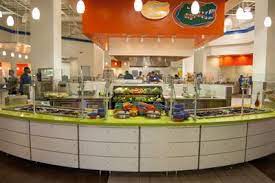 +19 more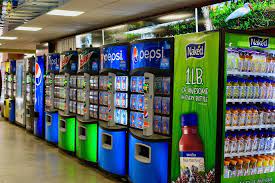 +19 more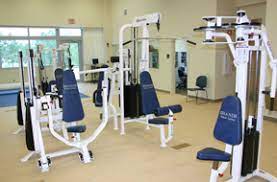 +19 more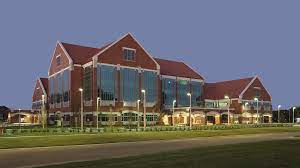 +19 more
upGrad's Accelerator Program
Low Cost

Enroll and save up to INR 60 lakh on study abroad courses

Post Study Work Visa

Eligible for up to 24 months of PSWP/36 months of OPT visa across countries like the USA, UK, Germany, Canada and more

Get

4x ROI

Explore attractive career opportunities & better ROI across robust global economies
Explore Accelerator Programs
More About University of Florida
Address of University of Florida
The address of the University of Florida in Gainesville, FL 32611. The main campus of the University of Florida is bounded by University Avenue on the north and Archer Road on the south; 13th Street to the east and 34th Street to the west
Public/Private Status
The University of Florida is one of the acclaimed public institutions in the region in tandem with the University of South Florida and Florida State University. The university has been designed as a preeminent university, as per the Florida Senate Bill, a law that was introduced in 2013.
QS World University Rankings and Other Rankings
The University of Florida ranking is 173 in the world, as per the QS World University rankings.
Top Offered Courses by University of Florida
Some of the popular courses at the University of Florida include zoology, entomology, agriculture, dairy and animal science, mycology, biodiversity conservation, journalism, psychology, engineering, marketing, business, biological and biomedical sciences, and more. The University of Florida fees for undergraduate and graduate students (yearly) stand at $48,438 and $49,908, respectively.
Required Exams for University of Florida
Several examinations are necessary for securing University of Florida admissions as far as international applicants are concerned. They include:
TOEFL iBT and Home Edition (minimum 80).
Verbal GRE (minimum 140).
TOEFL PBT (minimum 550).
IELTS Academic (minimum 6.0).
University of Florida Requirements for Admissions
First-year students:
Graduation from any state-approved secondary school, regionally accredited institution, or any equivalent.
16 academic units (4 years of English with extensive writing,3 years of natural sciences,4 years of mathematics, and 3 years of social sciences along with 2 years of a foreign language).
Cumulative GPA as per requirements.
Minimum GPA of 2.0 for each institution for those opting for dual-enrolment courses.
Good conduct record.
ACT/SAT scores.
IELTS/TOEFL/Duolingo English Test scores.
Graduate Applicants:
Verbal GRE scores wherever required.
TOEFL/IELTS/Duolingo English Test scores.
Bachelor's degree with minimum GPA or marks as needed.
Available Scholarships for University of Florida
Scholarships by the Admissions Office- A limited number are sanctioned with the review procedure looking at scores in standardized examinations, overall marks, extracurricular activities, personal essays, leadership, and community service records. Students with similar activities, scores, and test results may have different scholarships due to the limited number available. As per reports, roughly 10% of freshmen received these scholarships from the institution in 2021.
Presidential Scholarships- The Office of Admissions offers a limited number of merit-based Presidential scholarships. The Presidential Scholarship offers $5,000 per year for over 4 years, the Presidential Gold Scholarship provides $8,000 per year for over 4 years and the Presidential Platinum Scholarship provides $10,000 per year for over 4 years)
Out of State Waivers- A limited count of merit-based waivers of tuition fees is given to out-of-state applicants. There is an Alumni scholarship worth up to $8,000 each year for more than 4 years. There is the Sunshine scholarship worth up to $16,000 per year for more than 4 years and the Gator Nation Scholarship offering up to $20,000 each year for a total period of more than four years.
Admission Honors Scholarship- Students securing admission into the University Research Scholars Program will have a residential tuition waiver of $2,000 in total.
Southern Scholarship- This offers housing for meritorious students who require financial support for studying in college. The applicants should be residents of Florida who will share cooperative living duties with other students in a chosen house.
Bright Futures Scholarship- This is scholarship is given by the Florida Department of Education.
National Merit Finalists/Benacquisto Scholarship- An annual scholarship of $500 is given to the finalists who prefer the University of Florida as their first choice.
Lombardi and Stamps Scholarship- This is given to top-rank students and demonstrates a penchant for community service, leadership, good moral character, and extracurricular activities.
Machen Florida Opportunity Scholars- This program offers financial support to low-income and first-generation graduating students at the undergraduate level. There is an extensive financial support program available for eligible learners. Those with annual family income below $40,000 and assets below $25,000 can apply under this scholarship program.
United World Scholarships- These scholarships are given for up to a total of 8 semesters and draw academically bright students who should have graduated from a United World College while getting admitted into the University of Florida Honors Program.
About Placements at University of Florida
The University of Florida has an excellent placement record with average salaries of graduates surpassing $39,523-104,865 per year depending on the job position and industry in question. A majority of students graduating from the institution find employment in leading industries and sectors in their chosen fields. At the same time, many choose to pursue further academic and research opportunities.
Disclaimer: All course fees and salaries are approximate amounts subject to change depending on various conditions.
Top USA Universities
Frequently Asked Questions
What is the retention rate of University of Florida?
Retention rate is the percentage of students who continue their studies at the same institution after their first year of enrollment. According to the University of Florida, their retention rate for the second year for 2020-2021 is 96.7%.
What is the accommodation capacity of University of Florida?
UF offers a variety of housing options for its students, including traditional residence halls, suites, apartments, and family housing. The residence halls are divided into areas known as "communities," allowing students to connect with others who share similar interests.
Does the University of Florida provide work permits?
J-1 international students can work in activities specified on their Form DS-2019. However, additional work requires appropriate authorization before commencing work. whereas, J-2 international students are allowed to work, but they must obtain proper authorization before starting any work.
Does University of Florida require ielts?
Yes, international applicants to the University of Florida are required to submit English language proficiency test scores, and IELTS is one of the accepted tests.UF accepts IELTS Academic score of 6.0. Score reports are valid for two years.
How much is University of Florida application fee?
You need to complete the application of University of Florida and pay a non-refundable fee of $30. The Office of Admissions doesn't offer fee waivers. If you missed the deadline, UF will not provide a refund for the application fee.
What is the acceptance rate of University of Florida?
University of Florida has a selective admissions process with a 30% acceptance rate. Admitted students typically have SAT scores between 1300-1470 or ACT scores of 29-33, but one quarter scored higher and another quarter scored lower than these ranges.
What are the requirements to study at University of Florida?
To study at the University of Florida, applicants must meet certain requirements, which typically include a high school diploma or equivalent, minimum standardised test scores (such as the SAT or ACT), and completion of specific high school coursework
What are the popular majors at University of Florida?
The University of Florida offers a wide range of majors across various fields, including business, engineering, health sciences, agriculture, and the arts. Most popular majors at University include Biology, Business Administration, Psychology, Mechanical Engineering, and Computer Science.
What rank is University of Florida in the world?
According to the QS World University Rankings 2023, University of Florida ranks 188 in the world with 209 Undergraduate programs, 662 postgraduate programs and an overall score of 45.3.
Who are some famous alumni from University of Florida?
The University of Florida has a number of notable alumni, including Erin Andrews - Sportscaster, Stanley Benton - Hip hop artist, Bob Bryar - Drummer for band My Chemical Romance, Thaddeus Bullard a.k.a Titus O'Neil - Professional WWE wrestler.
Disclaimer
All information provided on this page is for general use and upGrad Abroad is not responsible for any errors or omissions. Any action taken upon the information found on this website is strictly at your own risk.