Sacred Heart University
Fairfield, USA
100
No of Courses
#219
Rank(USA News)
Private
University Type
https://www.youtube.com/watch?v=DZdKUbfkE_c
Overview
Sacred Heart University is a private Catholic University in the United States of America (USA), offering academic excellence since 1963. The University is located in Fairfield, CT, USA.Sacred Heart University is known for its research-based diversified range of courses and programs. It offers undergraduate, postgraduate, doctoral, certificate, residency, and diploma courses. The mode of study is classroom-based, hybrid, and online courses.Students from all over the world apply for various programs from diversified backgrounds and disciplines. With a 99.3% placement record a
...Read more
Sacred Heart University's Fees
At Sacred Heart University, students are offered a wide range of programs. The list of courses and programs is very diversified from various disciplines. Some of the tops ranked courses at Sacred Heart University are as follows:MS in Business Analytics: INR 19.37 LakhMS in Finance: INR 20.28 LakhMaster's in Science in Cyber Security: INR 18.98 LakhMS in Healthcare Informatics: INR 17.53 LakhBachelor's of
...Read more
Scholarship
At Sacred Heart University, there are financial assistance programs for deserving students. It is designed to recognize merit, academic, extracurricular activities, and financial challenges.Merit scholarships range from $8,500 to $17,500 (INR 635109 to INR 1307578). Programs include:President's Excellence AwardTrustee ScholarshipCollege ScholarshipConley AwardTransfer students are eligible for a merit-ba
...Read more
Sacred Heart University's Admission
Students applying to Sacred Heart University need to meet the admission prerequisites and requirements imposed for all the education levels and courses. Here are some of the common Sacred Heart University requirements:Non-refundable application fee which needs to be paid at the time of filling up the application form.Two recent passport size photographTwo letters of recommendation from faculty of last ed
...Read more
Sacred Heart University's Ranking
Sacred Heart University is a top-ranked university with years of excellence in academics and research. The university is ranked according to its performance across a set of widely accepted indicators of excellence.According to the QS rankings 2021, Sacred Heart University holds a rank of 217.The university is ranked number 4 in the list of 'Most Innovative Universities in the North USA according to the U
...Read more
Course Fee

INR 38.11L/yr

Exam Accepted

IELTS-6.5

Intake Session

JAN 2024
Course Fee

INR 68.61L/yr

Exam Accepted

IELTS-6.5

Intake Session

JAN 2024
About University
5151 Park Ave, Fairfield, CT 06825, United States
Founded in 1963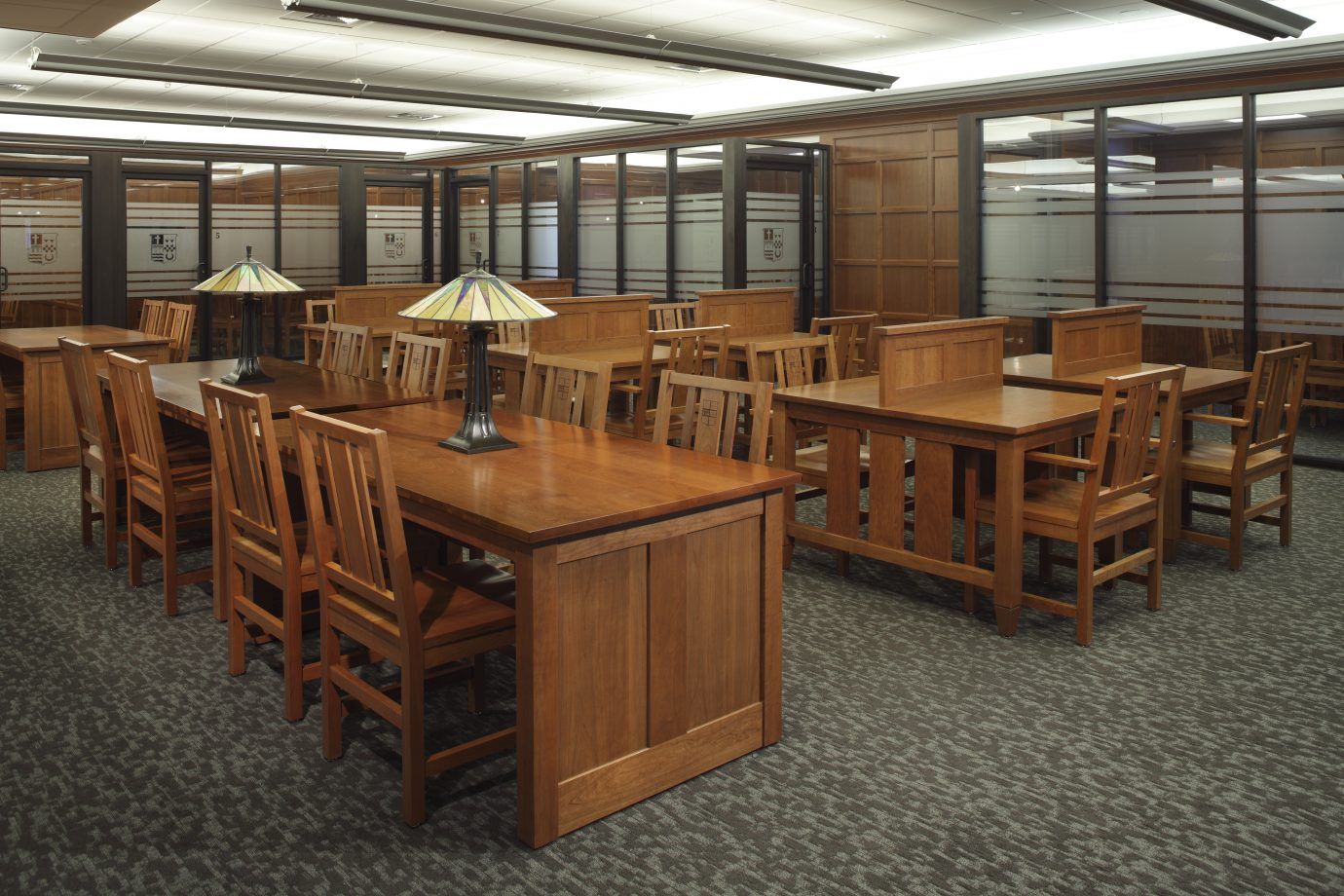 +19 more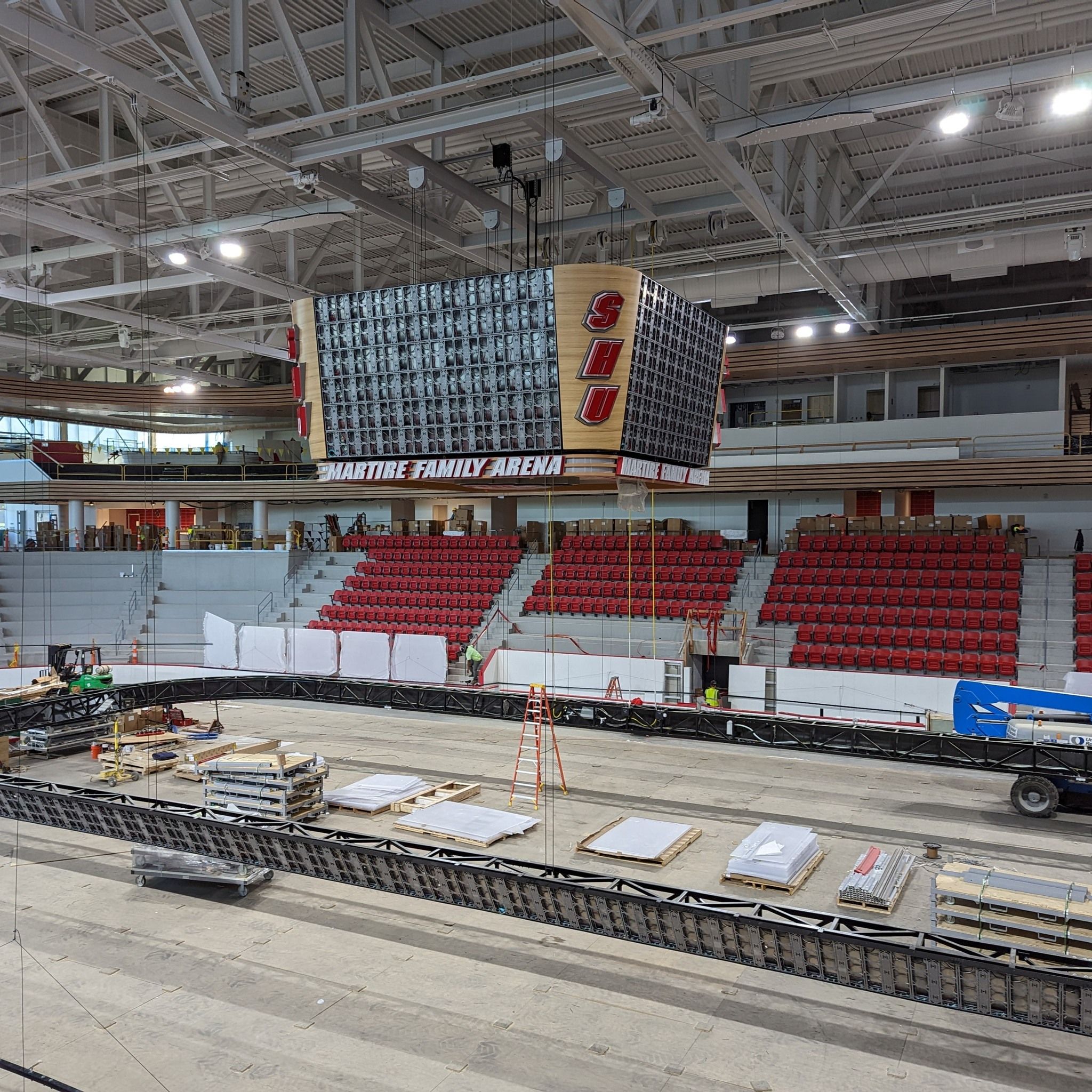 +19 more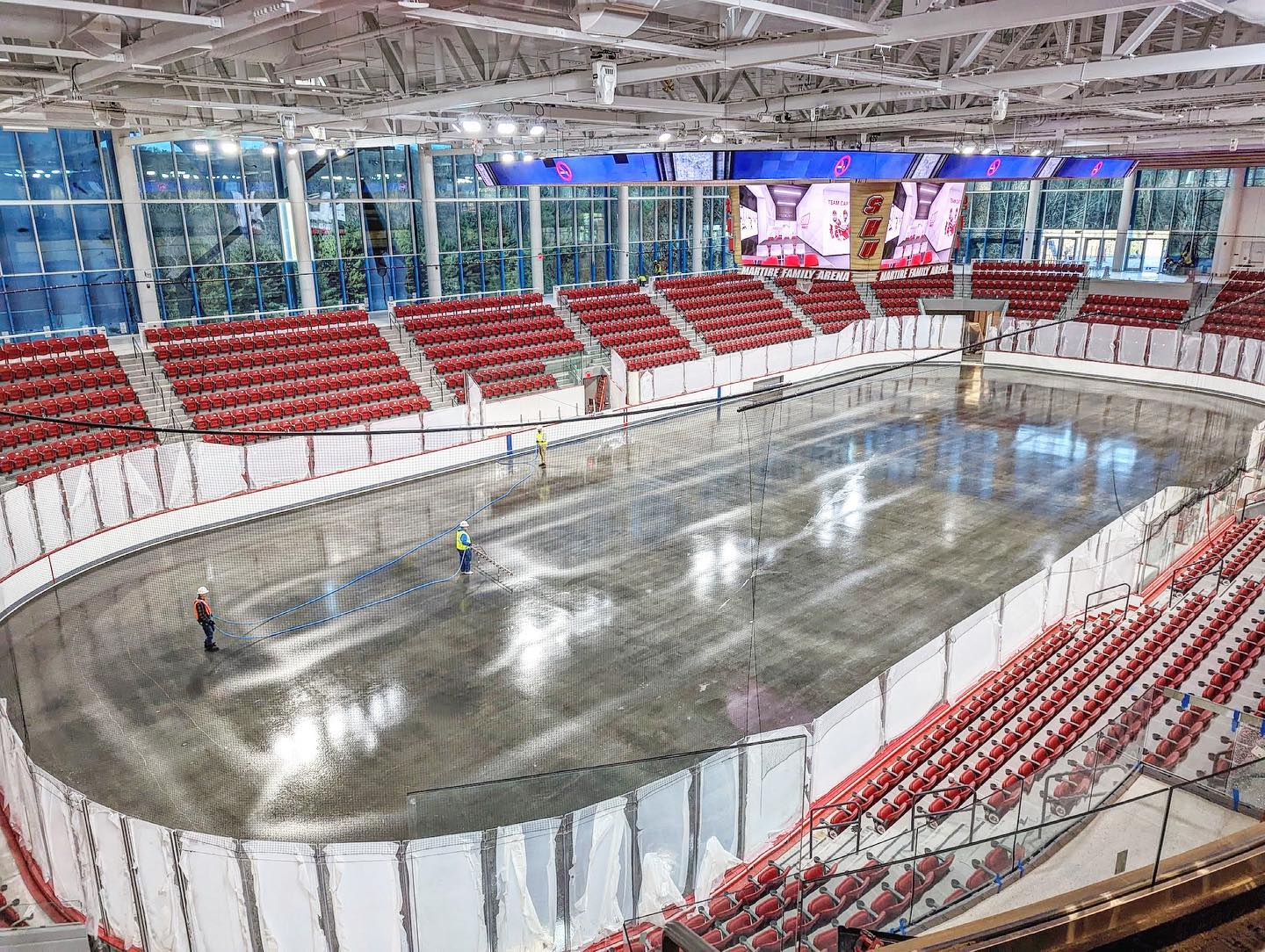 +19 more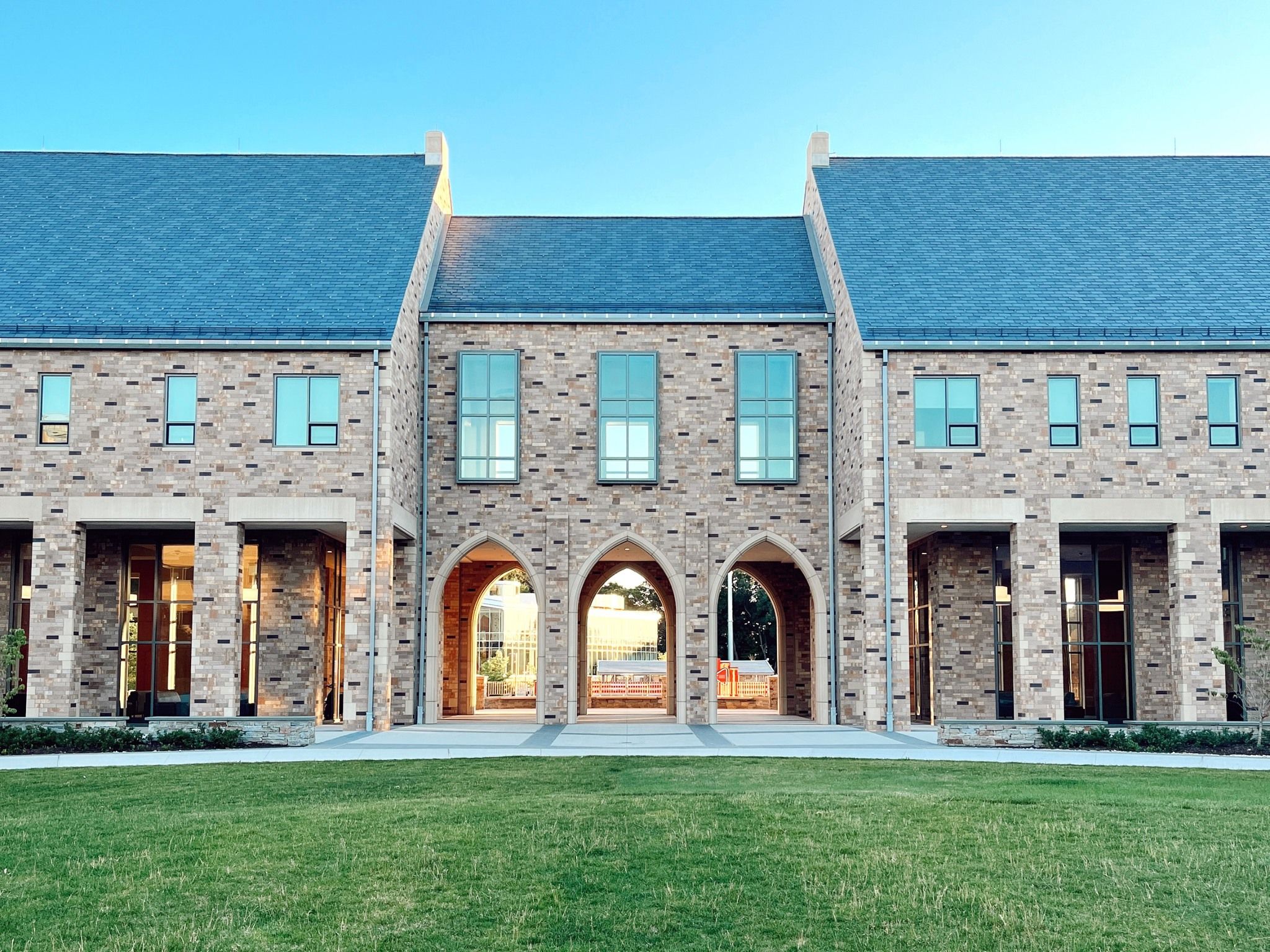 +19 more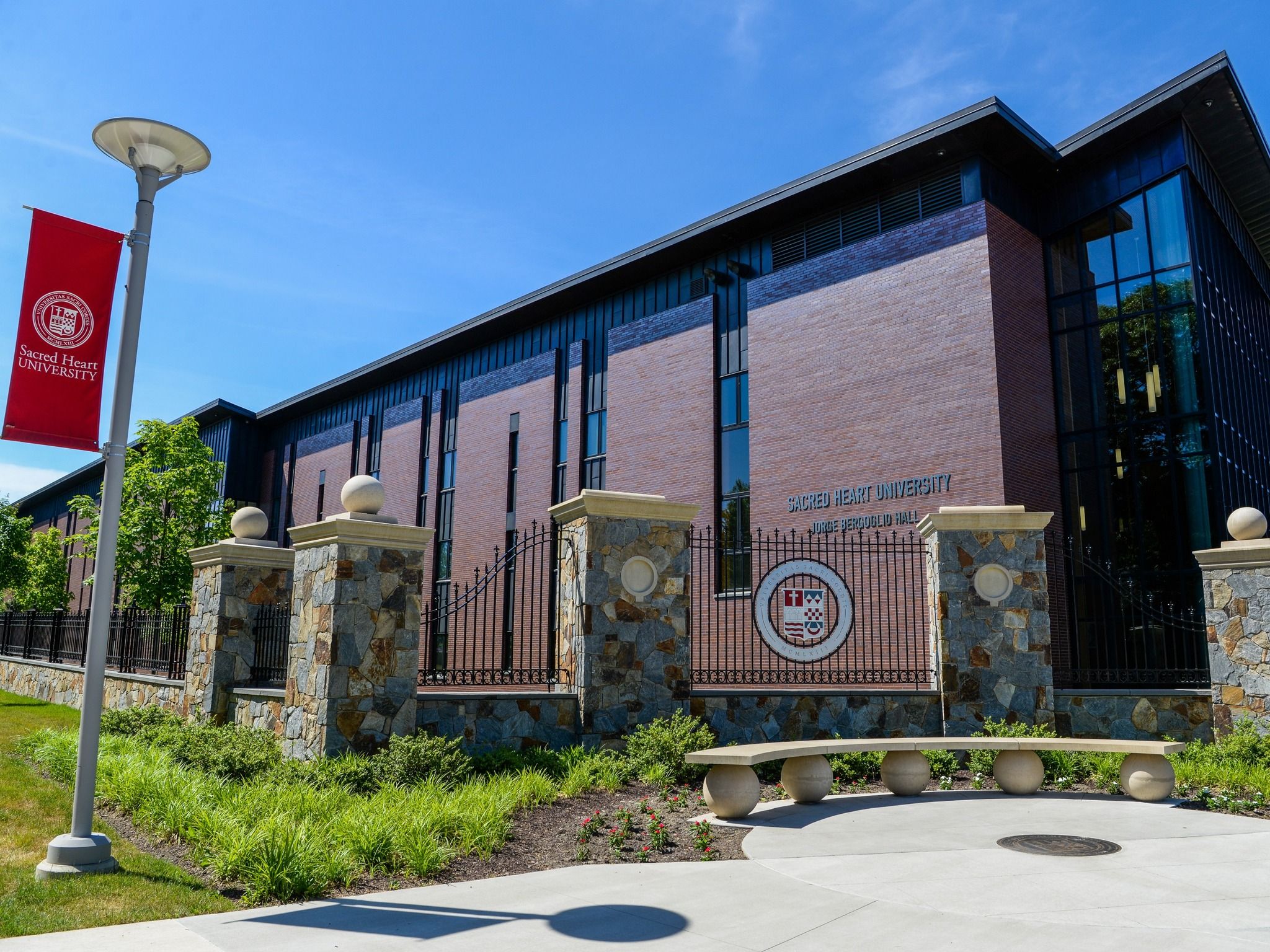 +19 more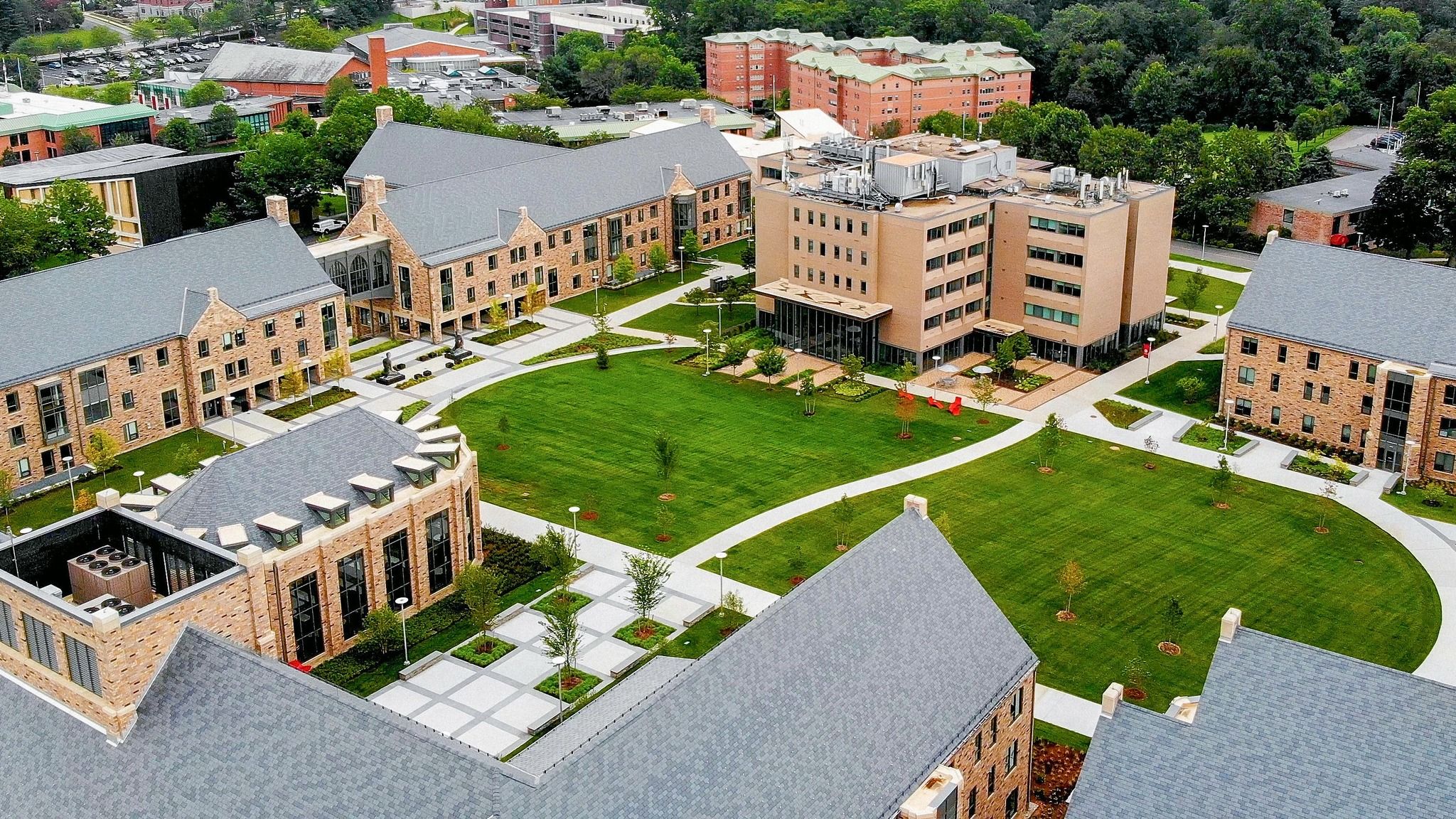 +19 more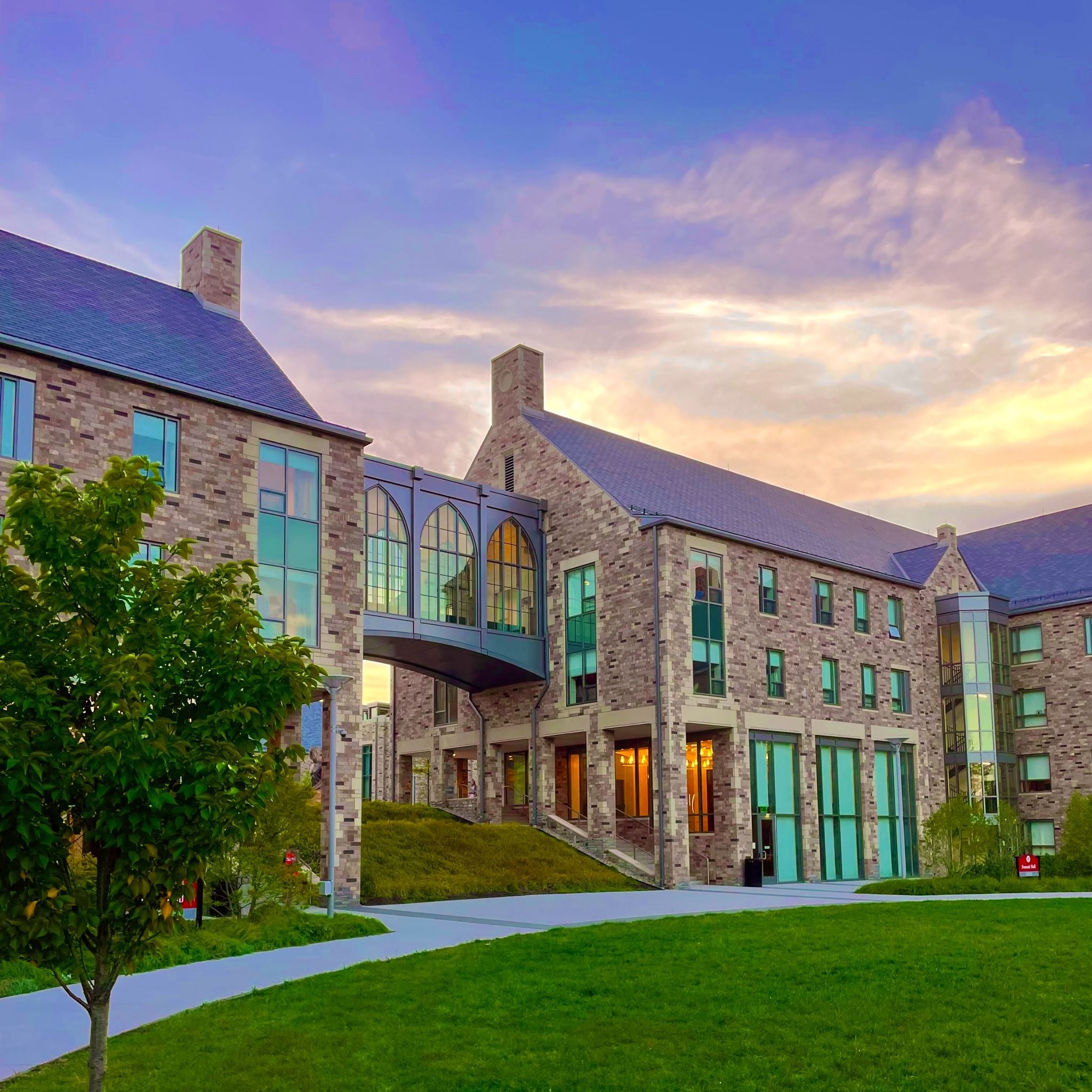 +19 more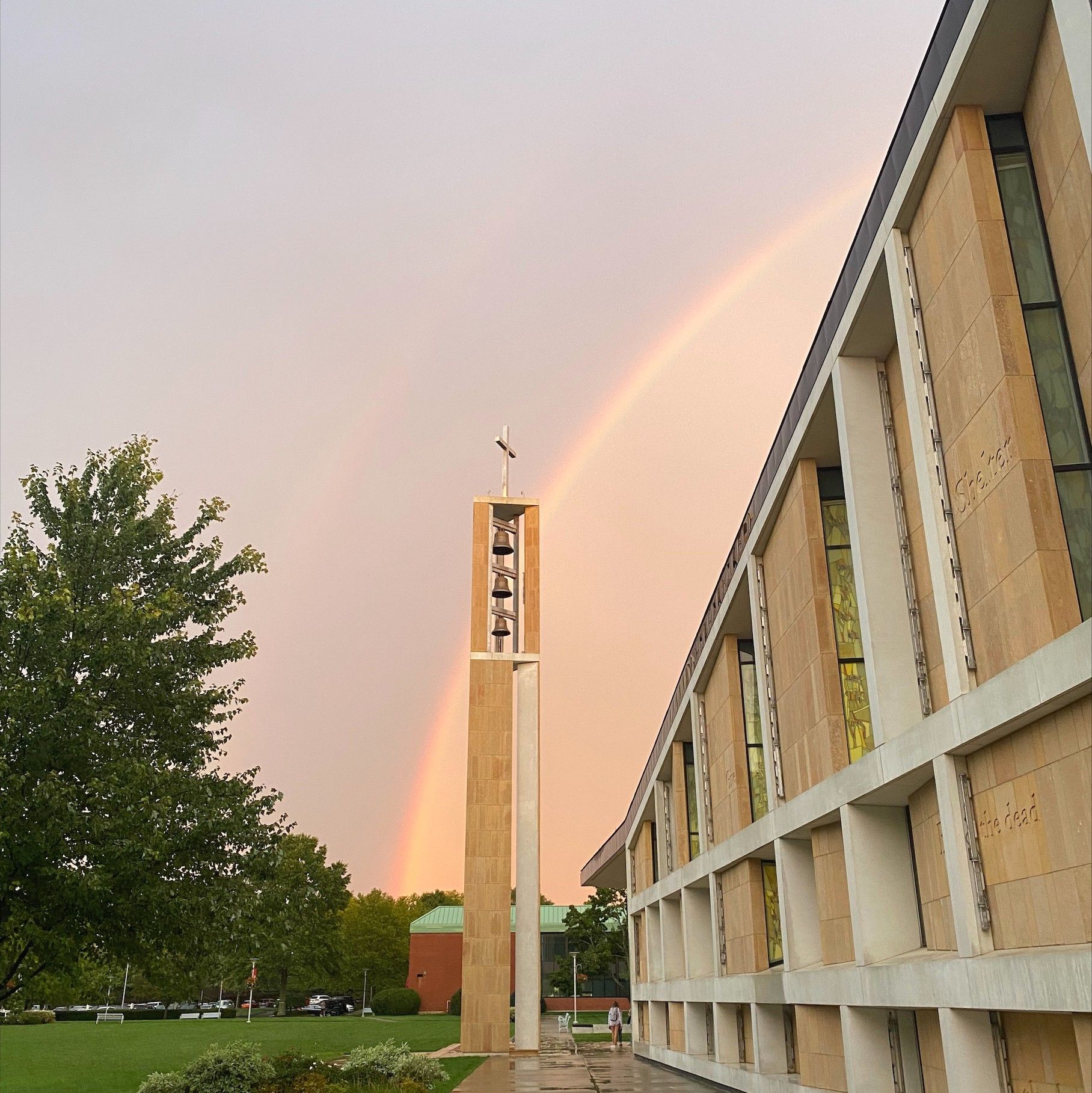 +19 more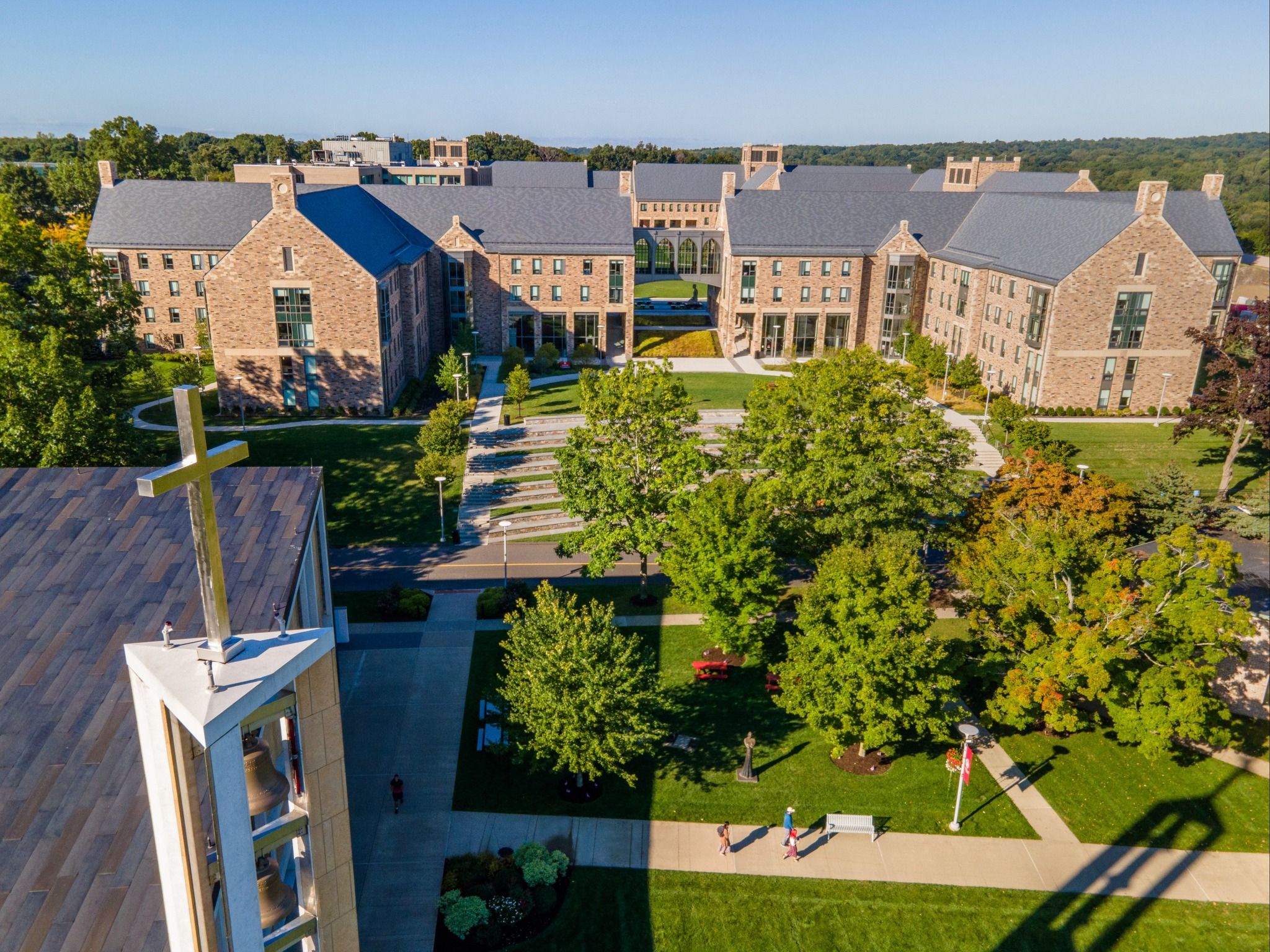 +19 more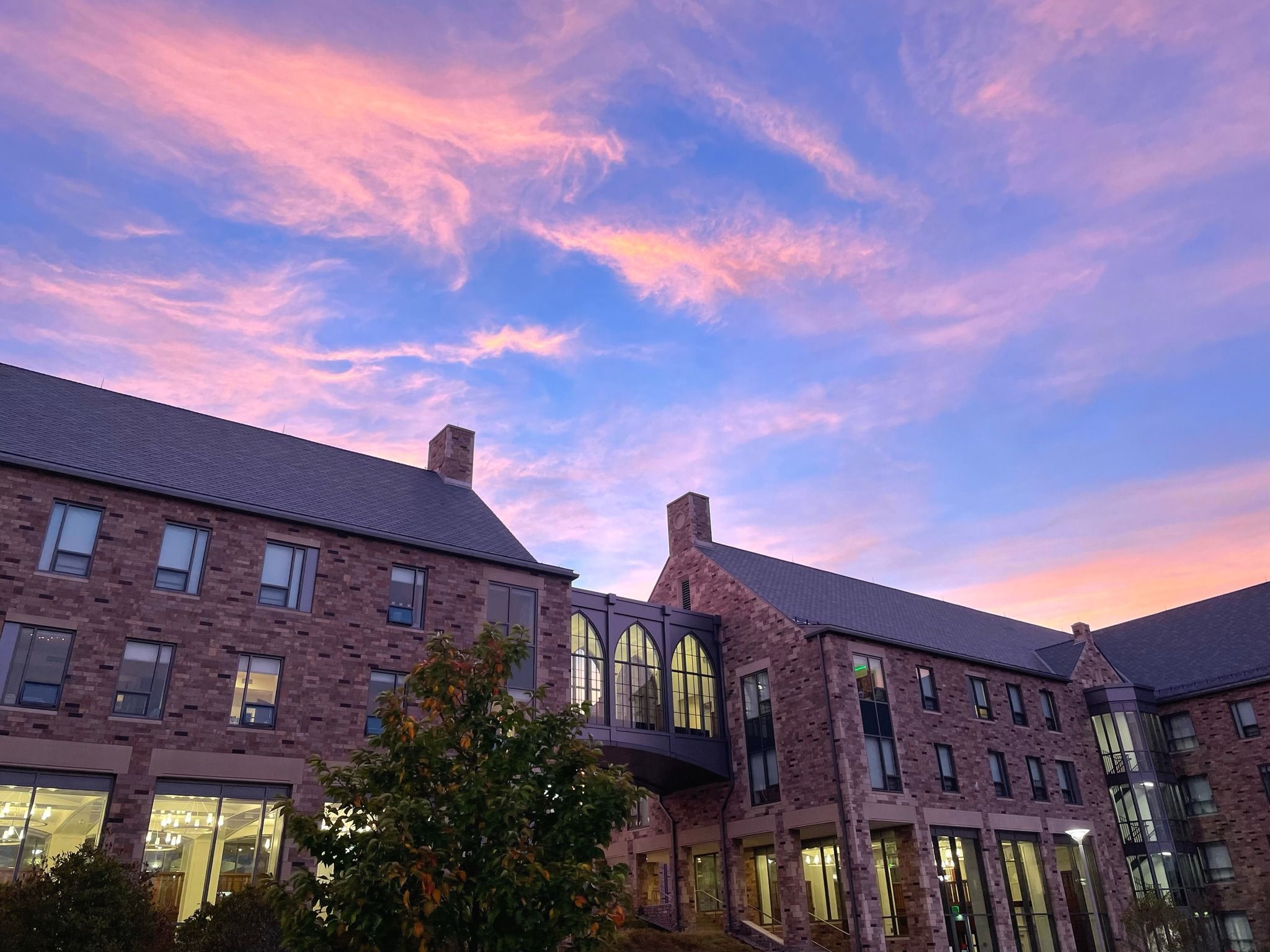 +19 more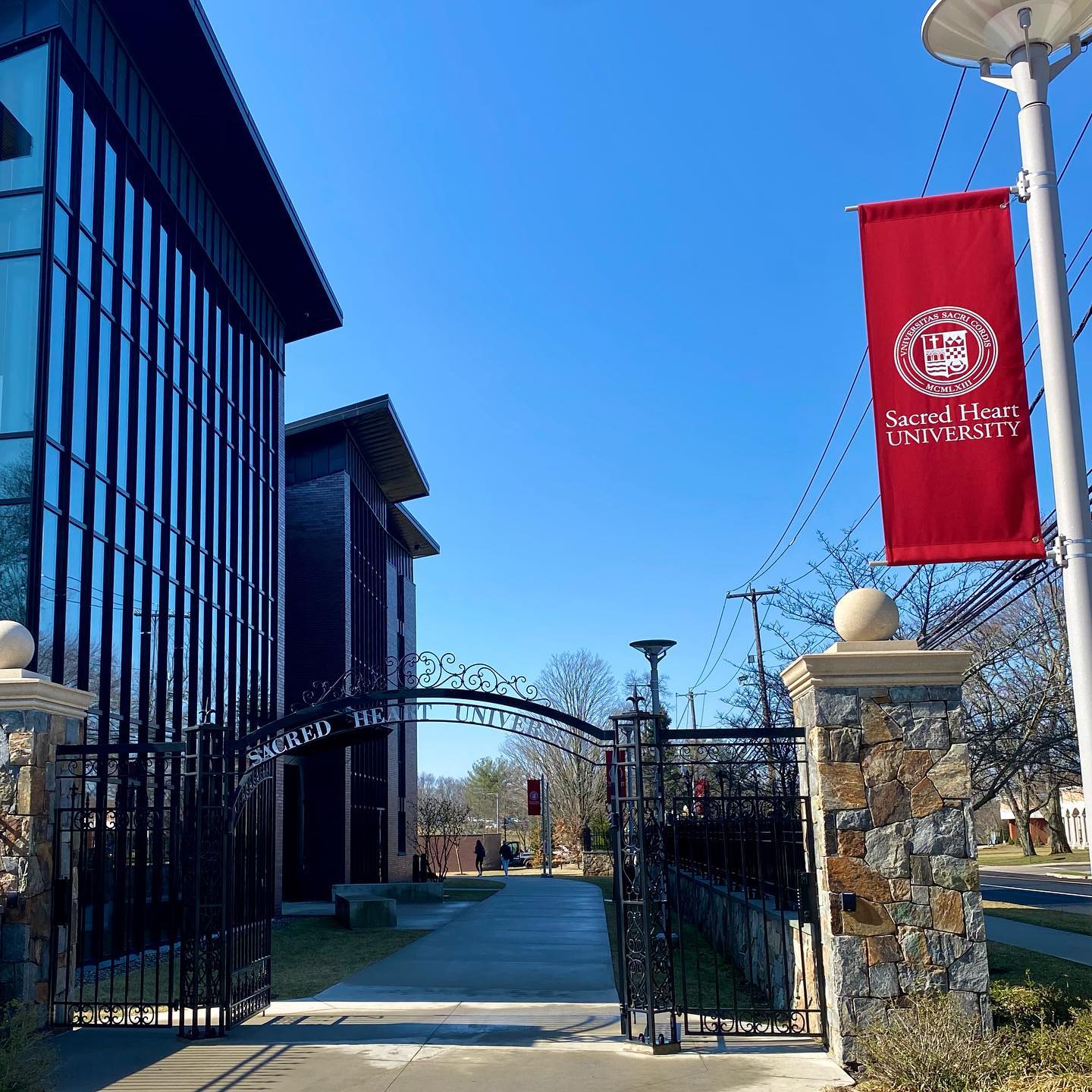 +19 more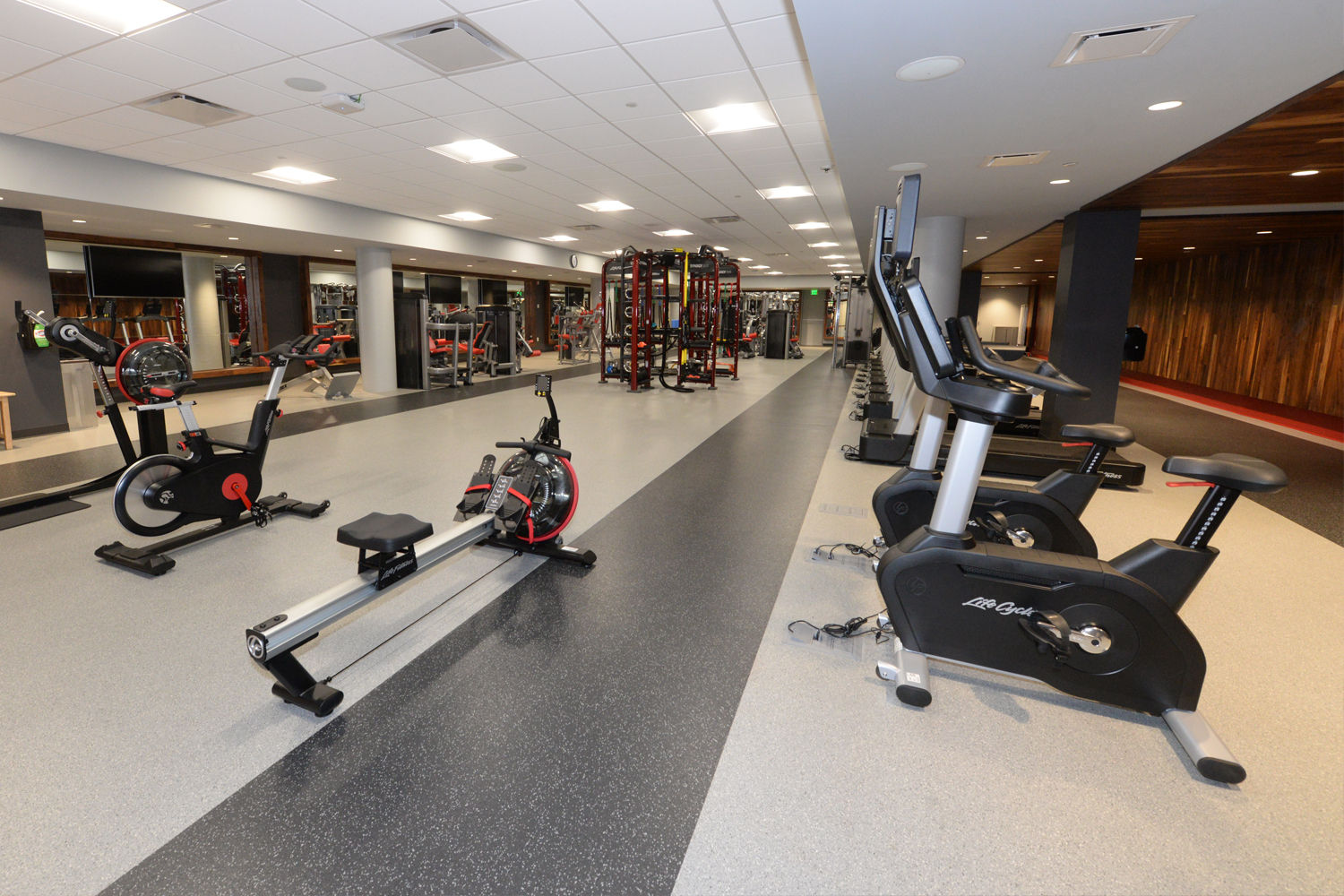 +19 more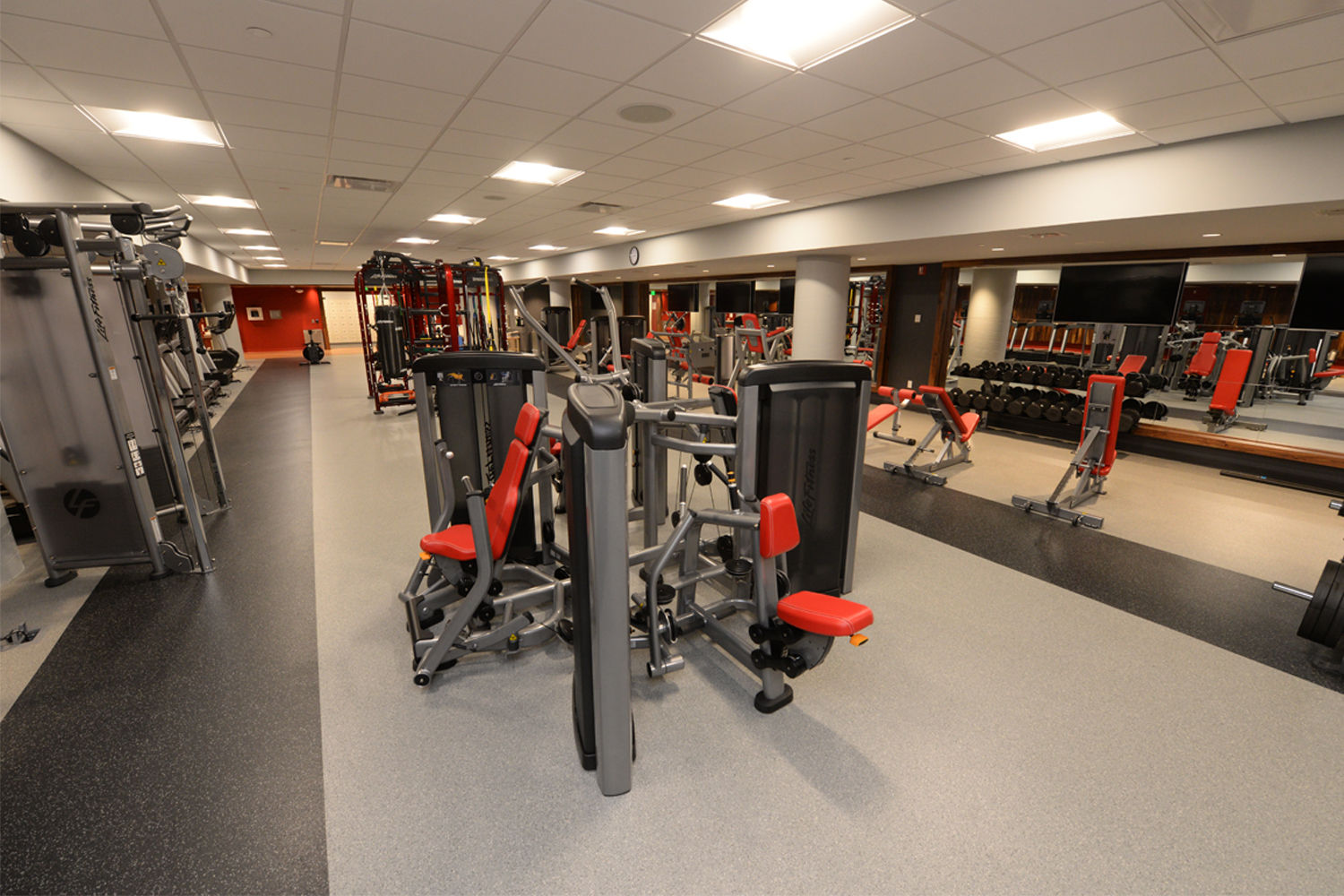 +19 more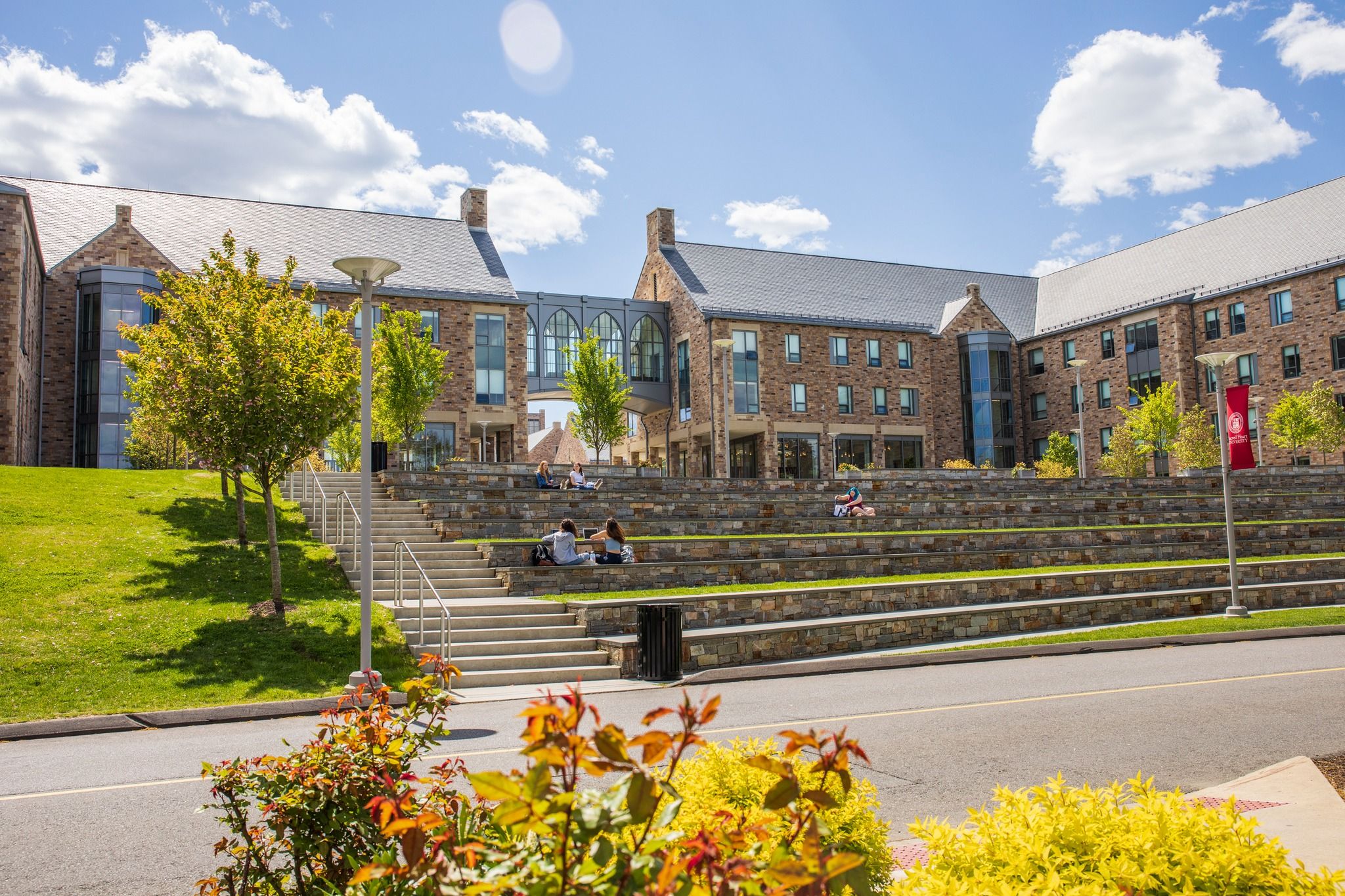 +19 more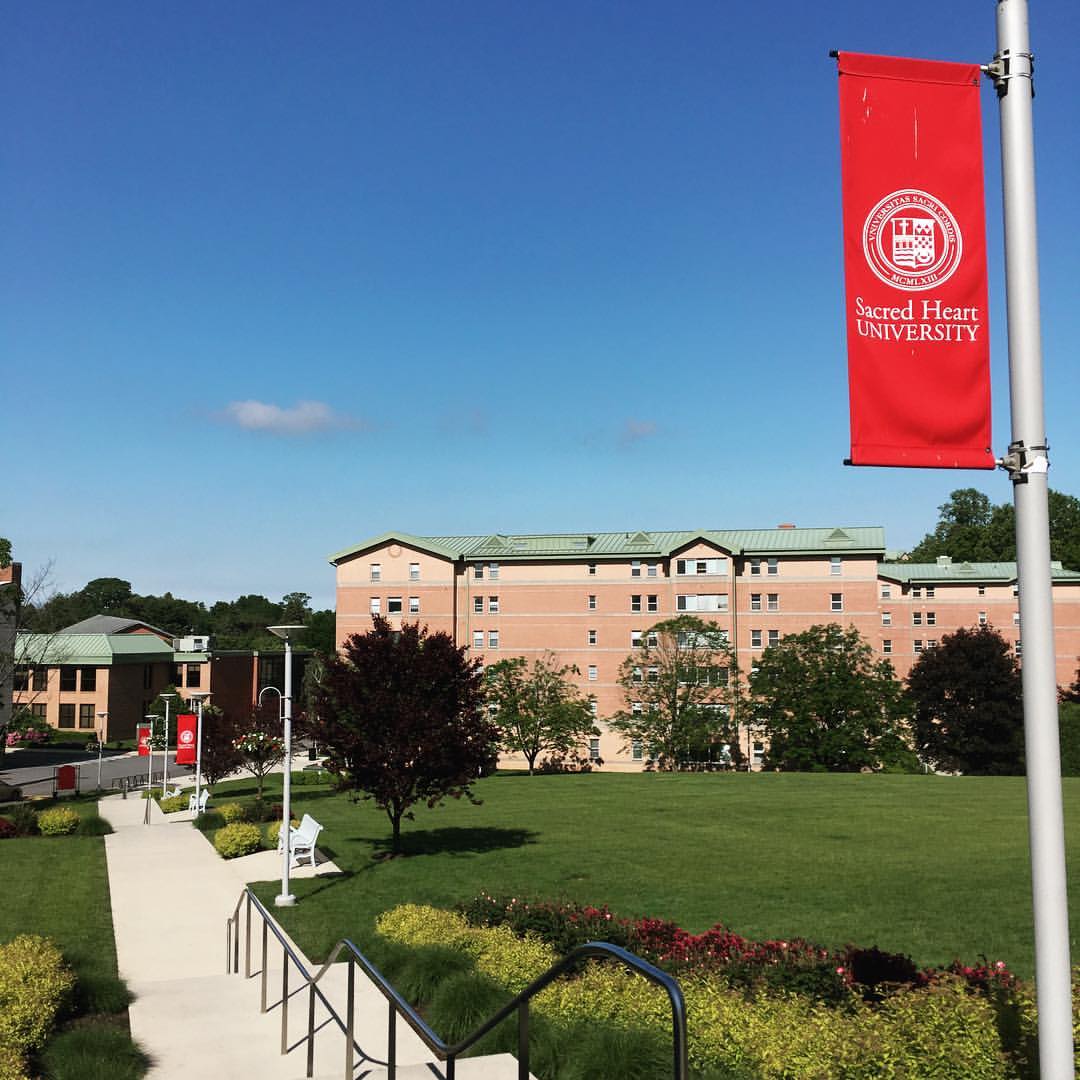 +19 more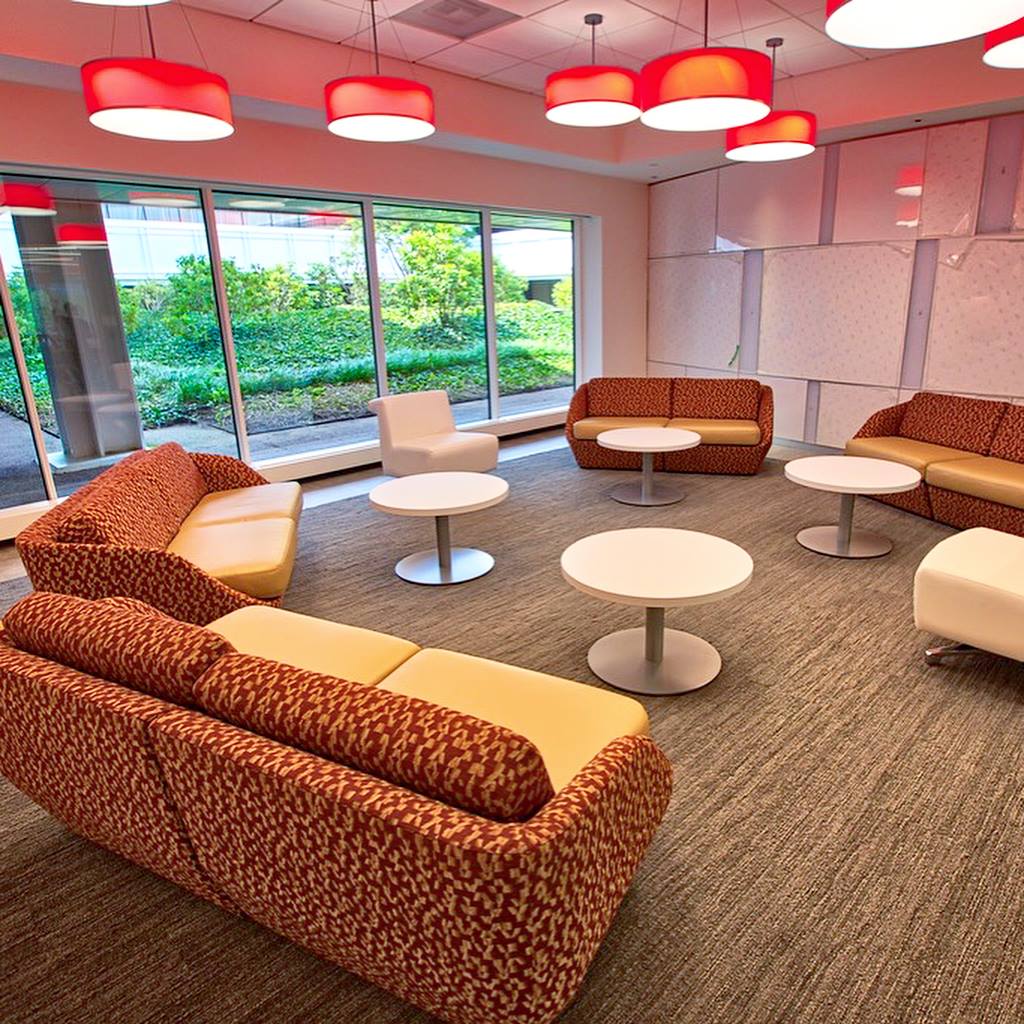 +19 more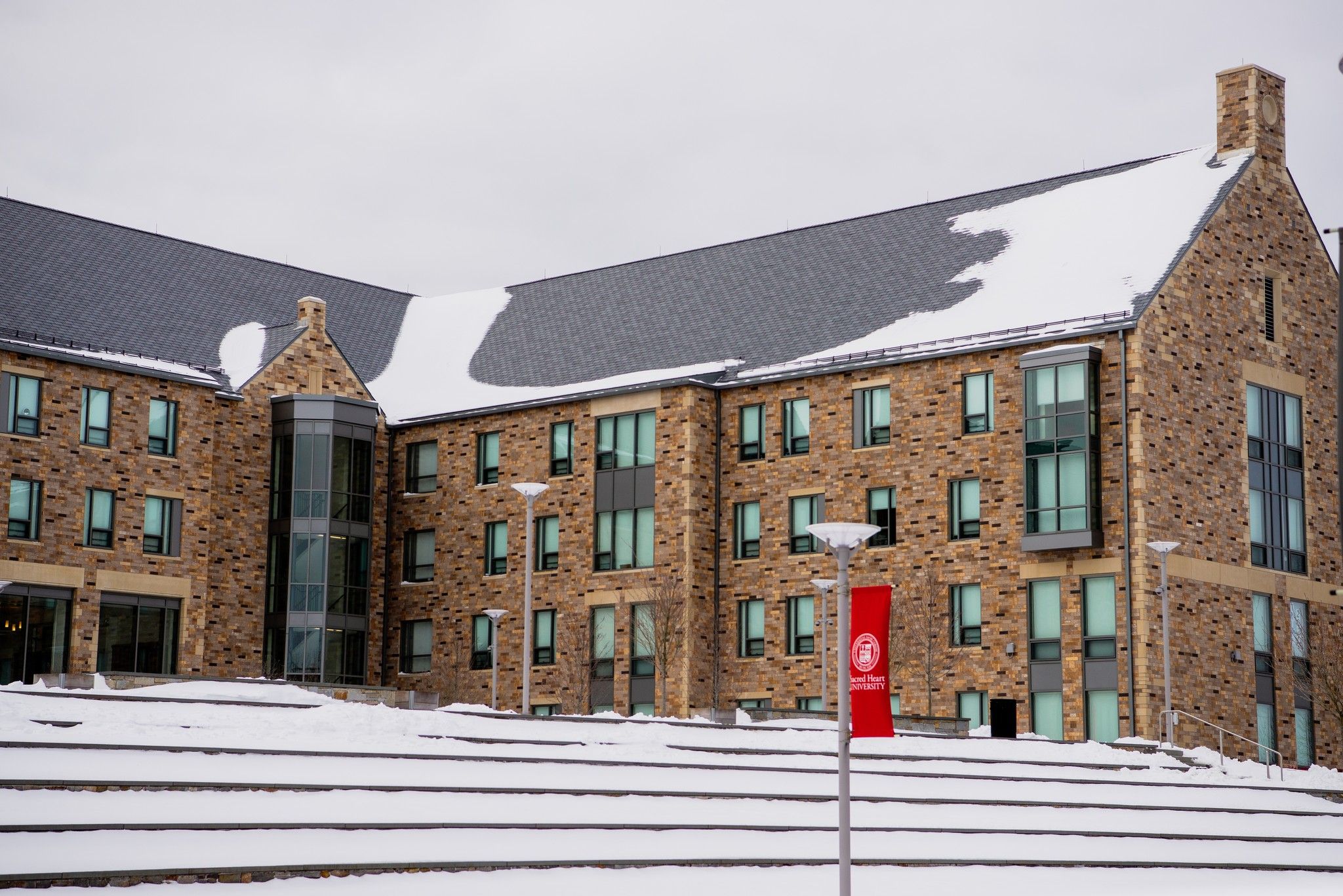 +19 more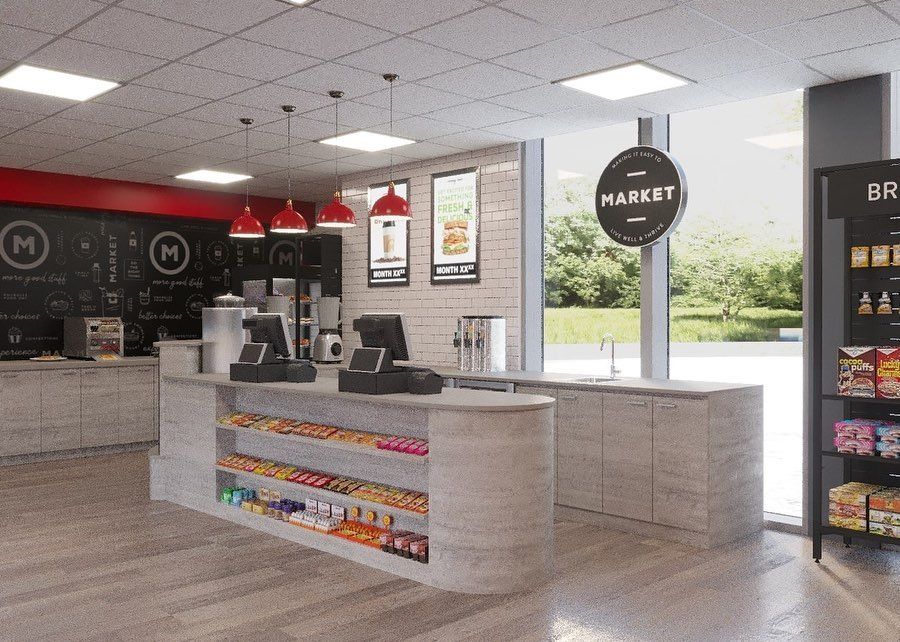 +19 more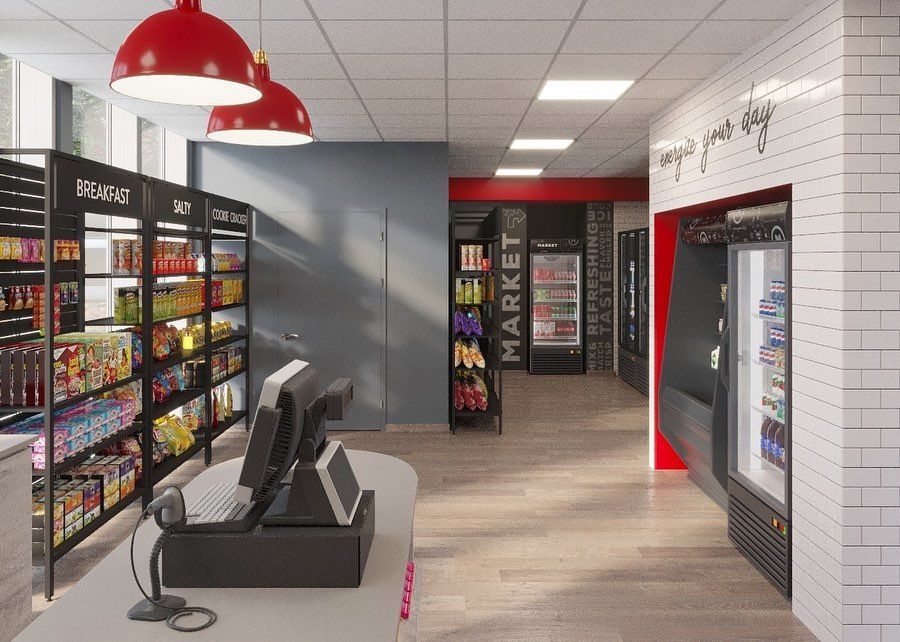 +19 more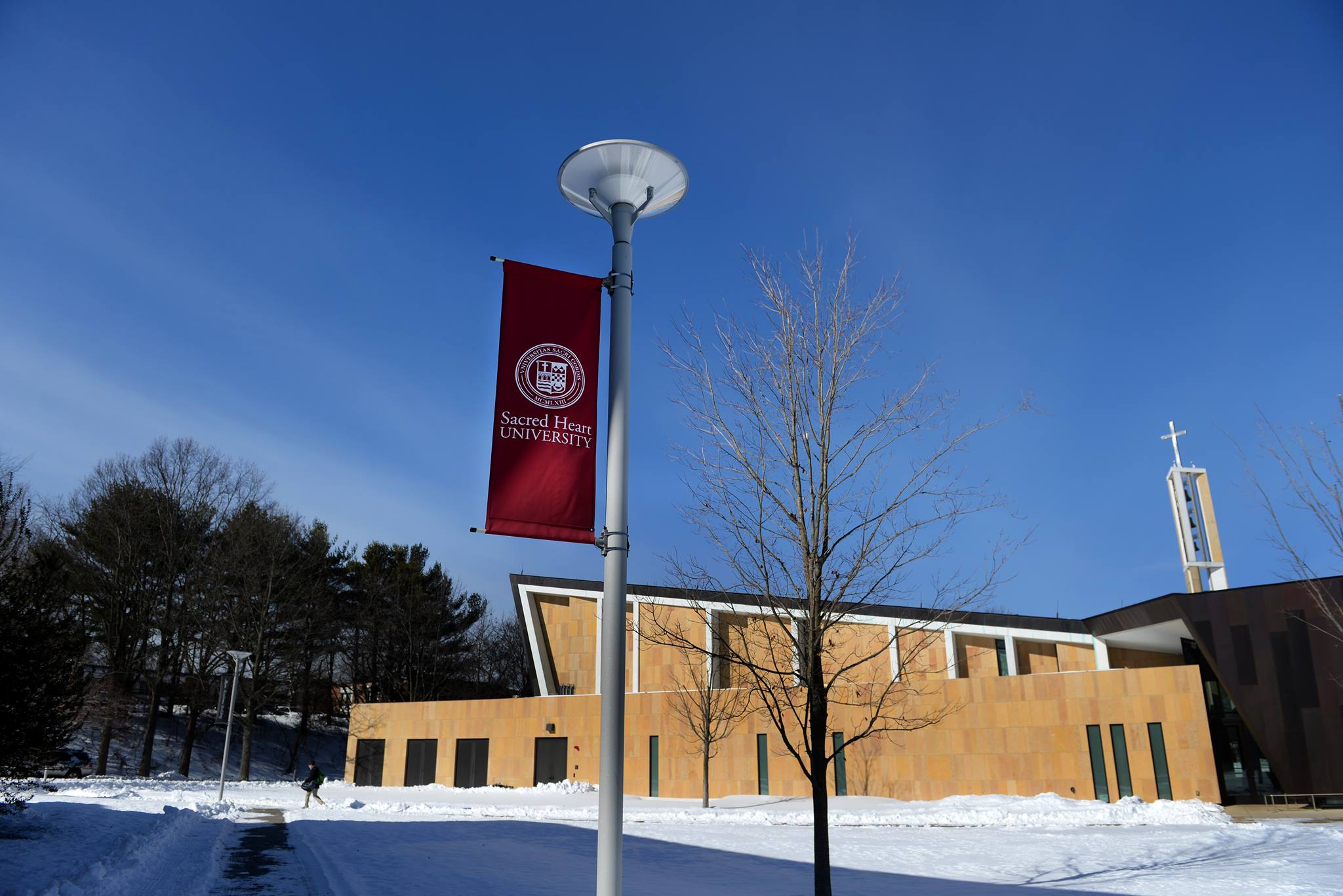 +19 more
upGrad's Accelerator Program
Low Cost

Enroll and save up to INR 60 lakh on study abroad courses

Post Study Work Visa

Eligible for up to 24 months of PSWP/36 months of OPT visa across countries like the USA, UK, Germany, Canada and more

Get

4x ROI

Explore attractive career opportunities & better ROI across robust global economies
Explore Accelerator Programs
More About Sacred Heart University
History of Sacred Heart University
​​Sacred Heart University started in the year 1963 with the vision to offer education to all irrespective of caste, sex, and religion. Enrollment increased from 173 students to almost 8500 students by the year 1987. The faculty started with 9 members, which slowly increased to 281. In 1990, Sacred Heart University founded the dorms and accepted the residential application. In September 2009, Sacred Heart University started the Holy Spirit Christian chapel, and in 2012, Sacred Heart University opened common centers for students. In 2019, Sacred Heart University was ranked by Princeton Reviews as 10th for "Happiest Students". Today, it is one of the prestigious universities in the USA.
About Education at Sacred Heart University
Sacred Heart University is a Catholic university that offers courses and programs for undergraduate, residency, certificate, graduate, and doctoral programs. Students can choose from a wide range of programs from streams like social science, arts, humanities, science technology, music, engineering, social work, and nursing.
There are more than 802 faculties, 5,428 undergraduates and 3,104 postgraduates. At Sacred Heart University, the courses are completely designed with built-in research, internship, and live projects for maximum industry exposure. Students are given the flexibility to choose their specialization or major after going through all the subjects in the first year.
The main streams for undergraduate courses are finance, humanities, and science. Students are marked based on credits, owing to the number of hours devoted to the course and program.
Some USPs of Sacred Heart University
If you are planning to take admission at the Sacred Heart University, you should surely know a few facts that make it stand out from the rest. Here are a few USPs of Sacred Heart University:
Sacred Heart was the first Catholic university in the United States.
Sacred Heart University's acceptance rate is 66% which is very high, making it easy for international students to take admission to various undergraduate, graduate, and doctoral degrees.
Sacred Heart University has additional 7 campuses in Connecticut.
Career Opportunities at Sacred Heart University
Getting a degree from Sacred Heart University opens a world of prestige and global value. The US job market is saturated with lucrative career opportunities and high salaried job prospects. Here are the top career opportunities and the average annual salaries that students can explore after completion of course or degree:
Data Architect – $132K (INR 9864360)
UX Designer – $107K (INR 7996110)
Mobile Application Developer – $122K (INR 9117060)
Business Intelligence Analyst – $121K (INR 9042330)
Aerospace/Aeronautical Engineer – $118K (INR 8817508)
Personal Financial Advisor – $90K (INR 6725218)
Financial Services Sales Agents – $67K (INR 5006568)
Actuary – $100K (INR 7472490)
Engineering Manager – $144K (INR 10760385)
Computer Network Architect – $90K (INR 6813000)
Financial Manager – $121K (INR 9042330)
Petroleum Engineer – $137K (INR 10237105)
Project Manager – $95K (INR 7098542)
System Analyst or System Engineer – $77K (INR 5753555)
Portfolio Manager – $101K (INR 7546922)
Network Engineer – $86K (INR 6435000)
Information Security Manager – $112K (INR 8404000)
Famous Alumni from Sacred Heart University
Since 1963, Sacred Heart University has held a notable list of Nobel laureates and academic professionals contributing their academic excellence globally. Sacred Heart University is a well recognized catholic University in the USA with a long list of credible alumni from various disciplines. Sacred Heart University holds 2305th rank globally, 791st in North America, and 748th in the United States by aggregated alumni prominence. Here's the list of notable alumni from Sacred Heart University:
John Dezso Ratzenberger – an American actor, director, entrepreneur, producer, and writer.
Lydia Marie Hearst-Shaw – an American fashion model, actress, and lifestyle blogger
Matt Jones – Professional soccer player
Jeff LeBlanc – Singer
Carlo Leone – Connecticut State Senator
Kevin Nealon – Actor
Mark Nofri – Football coach, head coach of the Sacred Heart
John Ratzenberger – Actor
Kevin Nealon – an American comedian and actor.
Ramón Colón-López – a United States Air Force pararescue man. In
Jenna Leah Sanz-Agero – the former lead singer of the female rock group Vixen, and a former president of Media 8.
Francis J. Shakespeare – a former American diplomat and media executive
Michael Pavia – an American businessman who served as the 30th mayor of Stamford, Connecticut.
Teresa López – an artist, graphic designer, and art professor.
Drew Denbaum – an American writer, actor, director, and educator, with credits in theater, film, and television.
Jarrid Jamel Frye – an American former professional basketball player.
Address of Sacred Heart University
The address of Sacred Heart University is 5151 Park Ave, Fairfield, CT 06825, USA.
Private-Public Status of Sacred Heart University
Sacred Heart University is a private Catholic University in Fairfield, Connecticut. The university holds accreditation under NECHE (New England Commission of Higher Education). Since 1963, it has delivered prestigious degrees and programs to undergraduate, graduate, and doctoral programs.
Sacred Heart University: Ranking
Sacred Heart University is a top-ranked university with years of excellence in academics and research. The university is ranked according to its performance across a set of widely accepted indicators of excellence.
According to the QS rankings 2021, Sacred Heart University holds a rank of 217.
The university is ranked number 4 in the list of 'Most Innovative Universities in the North USA according to the US News and Report 2021.
#202' rank in top universities in the USA.
#297 rank for social research and development.
Sacred Heart University ranks 10th for the "Happiest Students" listing.
Top Courses and Sacred Heart University Fees
At Sacred Heart University, students are offered a wide range of programs. The list of courses and programs is very diversified from various disciplines. Some of the tops ranked courses at Sacred Heart University are as follows:
MS in Business Analytics: INR 19.37 Lakh
MS in Finance: INR 20.28 Lakh
Master's in Science in Cyber Security: INR 18.98 Lakh
MS in Healthcare Informatics: INR 17.53 Lakh
Bachelor's of Science in Psychology: INR 28.5 Lakh
Accounting Analytics: INR 19.8 Lakh
MBA: INR 26.16 Lakh
Bachelor of Science in Computer Science: INR 32.51 Lakh
MS in Digital Marketing: INR 20.92 Lakh
Master's of Science in Information Technology: INR 35.6 Lakh
MS Strategic Human Resource Development: INR 15.98 Lakh
Bachelor of Science in Game Design & Development: INR 18.79 lakh
Bachelor of Science in Computer Engineering: INR 32.51 Lakh
Master's of Science in Chemistry: INR 11.6 Lakh
Master of Public Health: INR 17.09 Lakh
Master's of Art Communication: INR 26.6 lakh
BBA: INR 27.6 Lakh
MS of Science in Electrical Engineering: INR 32.51 Lakh
Bachelor's of Information Technology: INR 29.5 Lakh
BS in Game Design and Development: INR 31.6 Lakh
Bachelor's of Science in Marketing: INR 27.8 Lakh
Required Examination for Sacred Heart University
Sacred Heart University admissions are selective, with an acceptance rate of 66%. It is not very difficult for students to get into the courses and programs. Here's the list of required examinations for admission to various programs:
English Language Tests
Students from non-native English-speaking countries or students who have not studied high school in English for at least 4 years need to take the test. The accepted English language proficiency tests are IELTS and TOEFL. The IELTS and TOEFL scores requirement depends upon the department.
Standardized examination: Students taking admission to undergraduate courses need to appear for the ACT and SAT examinations. Applicants should have a minimum SAT score between 1140 and 1260 or an ACT score of 24 and 28. GRE and GMAT examination scores are not compulsory for taking admission to programs and degrees at the university.
Sacred Heart University: Admissions Requirements
Students applying to Sacred Heart University need to meet the admission prerequisites and requirements imposed for all the education levels and courses. Here are some of the common Sacred Heart University requirements:
Non-refundable application fee which needs to be paid at the time of filling up the application form.
Two recent passport size photograph
Two letters of recommendation from faculty of last education institutions that have evaluated the academic scores closely.
A professional resume should be updated with the latest information and facts about personal information, achievement, experience, skills, and qualifications.
English language proficiency test scores. The test scores of IELTS and TOEFL are accepted.
Students appearing for the undergraduate subjects needs to submit ACT and SAT examination scorecards.
Financial proof and statement to prove that they are eligible to manage the cost of living and study cost during their course.
All academic records and transcripts
Medical reports
Passport
Available Scholarship for Sacred Heart University
At Sacred Heart University, there are financial assistance programs for deserving students. It is designed to recognize merit, academic, extracurricular activities, and financial challenges.
Merit scholarships range from $8,500 to $17,500 (INR 635109 to INR 1307578). Programs include:
President's Excellence Award
Trustee Scholarship
College Scholarship
Conley Award
Transfer students are eligible for a merit-based funding aid or scholarship based on the achievement at their post-secondary institutions.
Phi Theta Kappa
Transfer Achievement Award
Community College Scholarship
Placement Program at Sacred Heart University
Over three years, Sacred Heart University has a record of 99.3% placement of all degrees, programs, and specializations. The overall response rate is 90%. The placement cell is very active, taking placement and career opportunities on a serious note. All the applicants go through the placement drive after the development programs before appearing for the placement drives conducted by global employers.
Top USA Universities
Frequently Asked Questions
How can I get admission in Sacred Heart University from India?
General requirements for admission to Sacred Heart university include official transcripts, scores of standardised tests, English language proficiency (with IELTS 6.5 and TOEFL 80+), Resume/CV, and, if necessary, a personal statement or letter of recommendation.
What is the average fee of Sacred Heart University in rupees?
For the 2023–2024 academic year, the tuition fees for the undergraduate program at Sacred Heart University is $24,080 (INR 19.75L)/each semester. Indirect costs, such as living expenses, books and material cost are excluded .
How many Indians study at Sacred Heart University?
According to an analysis of student visa data, approximately 141 Indian students out of the 213,062 who came to the US in 2020, went to study at Sacred Heart university.
What degree is Sacred Heart University best for?
Business management, marketing, and associated support disciplines including psychology, communication, journalism, homeland security, and law enforcement are some of the well-known programs at Sacred Heart University.
What rank is Sacred Heart University in the world?
Out of 443 National Universities, Sacred Heart University is ranked 219 in the 2022–2023 edition of Best Colleges in National Universities. The school provides more than 90 undergraduate, master's, and doctorate programs, as well as online degree options.
Does Sacred Heart University give scholarships to international students?
Yes, activity-based and merit-based scholarships ranging between $6,000 and $20,000 are available to international students. These include the President's Excellence Award, Trustee Scholarship, College Scholarship, and Conley Award.
Is Sacred Heart University public or private?
Sacred Heart University is an autonomous Catholic university established in 1963. With a goal of cultivating and equipping students to lead and serve in the modern world. It offers two schools, six different colleges, and a semester-based academic calendar.
What is Sacred Heart University famous for?
By providing exposure through more than 80 undergraduate, graduate, doctorate, and certificate programs that are offered, students experience hands-on practical learning both inside and outside of the classroom, which ultimately aids in the students' overall growth.
What is the acceptance rate of Sacred Heart University?
Data based on US news indicates that the University's admittance rate is 66% where half of the applicants accepted by Sacred Heart University had a SAT score between 1140 and 1300 or an ACT score between 24 and 30.
What are the requirements to study at Sacred Heart University?
A Bachelor's degree from a recognised university with a 3.0 GPA or above (on a 4.0 scale) are required, along with the submission of official transcripts, a personal statement, a letter of recommendation, and a professional resume.
Disclaimer
All information provided on this page is for general use and upGrad Abroad is not responsible for any errors or omissions. Any action taken upon the information found on this website is strictly at your own risk.