Loughborough University
Loughborough, UK
108
No of Courses
#256
Rank(QS Top Universities)
Government
University Type
https://www.youtube.com/watch?v=8RHZ1K-ev2w
Overview
The university is located right in the heart of the UK, providing access to amazing support services like Loughborough's conference centre, excellent accommodation facilities, a wonderful library, and laboratories. The University also has an arts centre, a bank, a health centre, two theatres, restaurants, and some shops. Also, it provides the students with excellent sports facilities.The University has a postgraduate campus in London too. This is where the best faculties and their students can be found. The University has been working hard to offer a high-quality education
...Read more
Course Fee

INR 27.25L/yr

Exam Accepted

NA

Intake Session

OCT 2023
Course Fee

INR 27.25L/yr

Exam Accepted

NA

Intake Session

OCT 2023
About University
Epinal Way, Loughborough LE11 3TU, United Kingdom
Founded in 1909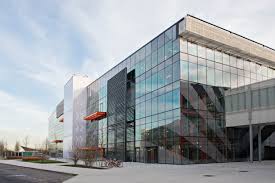 +19 more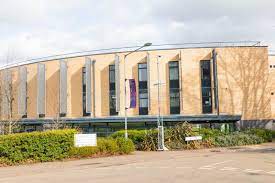 +19 more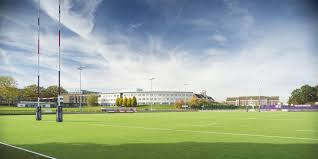 +19 more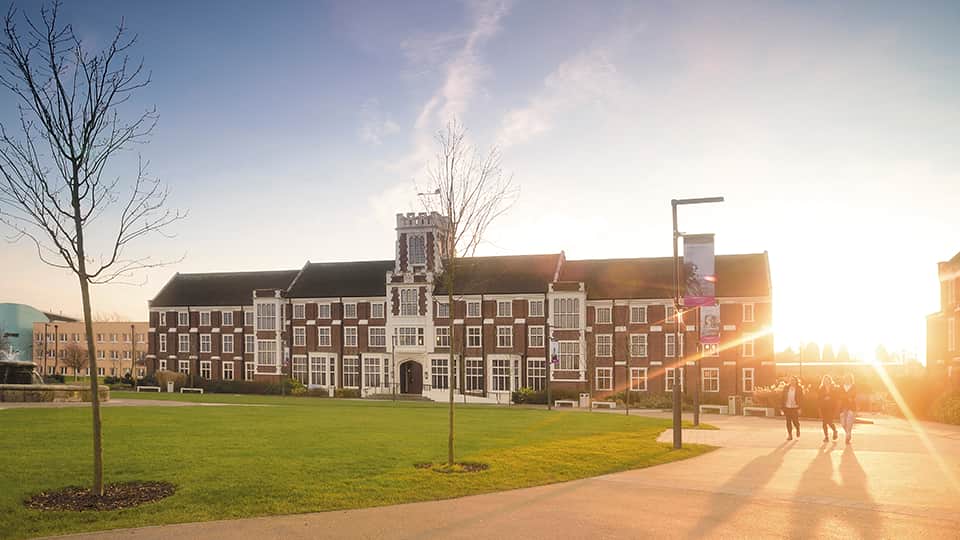 +19 more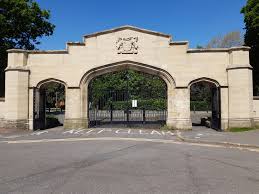 +19 more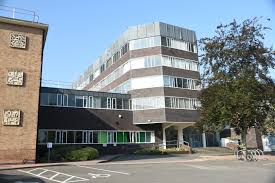 +19 more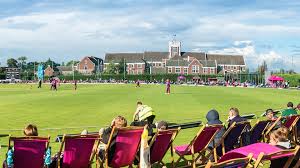 +19 more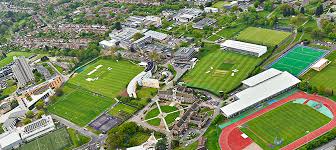 +19 more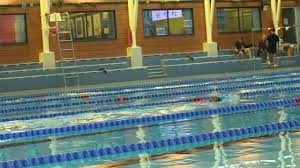 +19 more

+19 more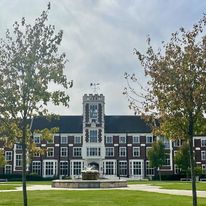 +19 more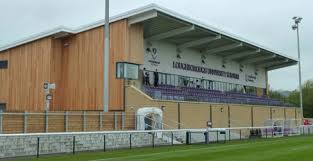 +19 more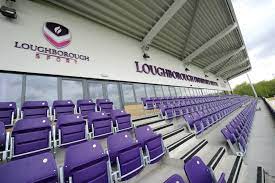 +19 more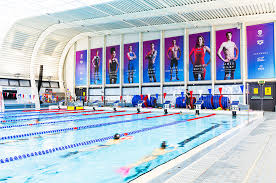 +19 more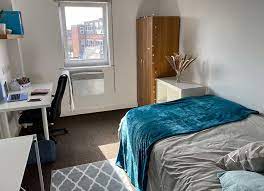 +19 more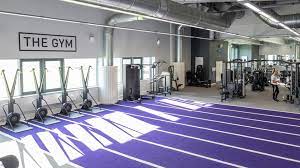 +19 more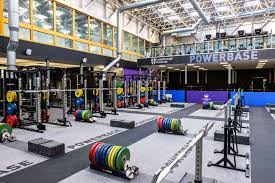 +19 more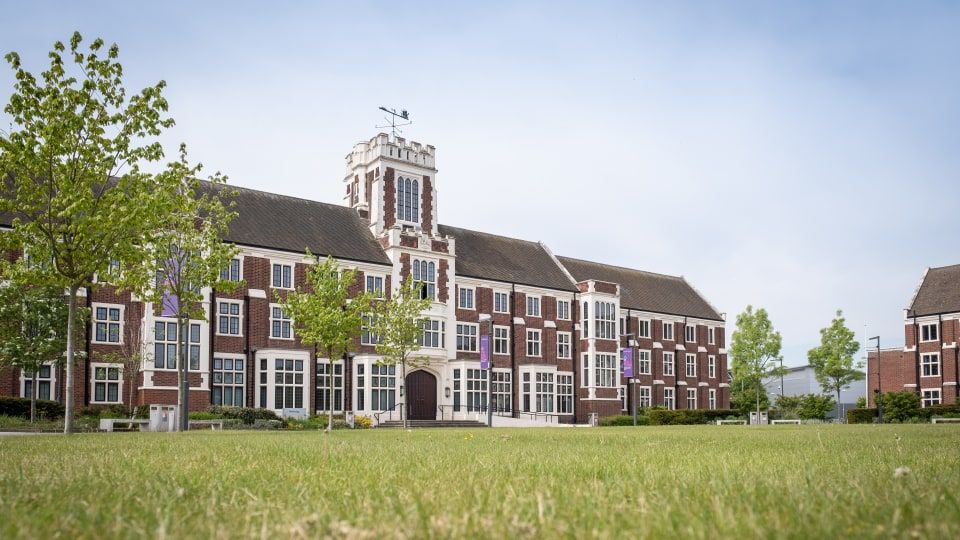 +19 more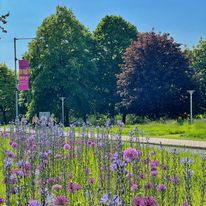 +19 more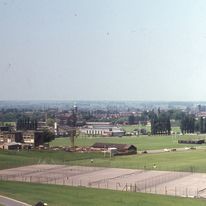 +19 more
upGrad's Accelerator Program
Low Cost

Enroll and save up to INR 60 lakh on study abroad courses

Post Study Work Visa

Eligible for up to 24 months of PSWP/36 months of OPT visa across countries like the USA, UK, Germany, Canada and more

Get

4x ROI

Explore attractive career opportunities & better ROI across robust global economies
Explore Accelerator Programs
More About Loughborough University
Address
Epinal Way, Loughborough LE11 3TU, United Kingdom
Affiliations
The university is affiliated with UNITECH, AMBA, EMUA, EUA, M5 Universities, and many more.
Interested to Study In UK? Apply for Free Counselling
Loughborough University: infrastructure and campus
The university is spread over a sprawling 438 acres in the Leicestershire town of Loughborough. Academic departments, housing, students' union, two gyms, gardens, and playing fields. University's campus is home to many unique places and holds a special significance. The walled garden, "garden of remembrance", Hazelrigg-Rutland Hall fountain-courtyard, and Bastard Gates are just a few on that list.
Language of Instruction
The language of instruction in the college is English. It has limited exchange places across Australia, the USA, Japan, and Singapore.
Credit Hours
The full-time course is over 30 weeks which sums up to a total of 1,200 hours. The total workload is divided into two different semesters and takes a weightage of 60 hours every semester.
Loughborough University: History
Loughborough University was founded in 1909 when this institute was created. Then, it expanded over years rapidly, during which the institution's name changed, and more development of the current campus started.
The Loughborough colleges
After the war was over, the school shifted into four separate colleges:
1. Teacher Training: Loughborough Training College
2. Art & Design: Loughborough College of Art
3. Technical and Vocational: Loughborough College of Further Education
4. Technology and Science: Loughborough College of Technology
Herbert Schofield and Herbert Haslegrave led the college from the year 1915 to the year 1950 and then oversaw its transition into a well-respected university from the year 1953 to 1966.
Loughborough University: Ranking
Loughborough University's Ranking has been a major attraction for many international students aspiring to take admission in such a reputed and worldwide known university. The university has received the Certificate of Excellence from QS Stars Awards consecutively for ten years. It is one of the UK's best places for students, receiving a rating of five for Internationalization.
The UK's greatest University for quality of student life and being acknowledged for its excellence in sport is the University of Nottingham. Loughborough University has always been a top-rated UK university. The university followed up the 2014 Research Excellence Framework with a 37% increase in the proportion of their research considered to be "world-class." Only Loughborough and the University of Oxford have received the prestigious Queen's Anniversary Prize for outstanding applied research seven times. Loughborough and the University of Oxford only have seven recipients so far.
1. 10th in the Times University Guide 2022
2. 7th in the Guardian University Guide 2022
3. 231st in the QS World University Rankings 2022
Loughborough University: Programs and Course
Loughborough University has an excellent track record of training students with various international backgrounds. Their teaching staff is also highly qualified and experienced, both in the classroom and in research.
Course duration:
The university provides courses taking up a duration from one year to five years depending on the course the student opts for.
Available courses:
1. Sport Science
2. Mathematics
3. Computer Science
4. Automotive technology
5. Graphic and Design Studies
6. Chemical Sciences courses
7. Political Science courses
8. Mechanical Engineering
9. Civil Engineering
10. Electrical Engineering
11. Materials and Mineral Engineering
12. Manufacturing Engineering
13. Innovation courses
14. English language courses
15. Psychology
16. Biological Sciences
17. Chemical Engineering
18. Electronics
19. Studies in Human Society
20. Product Design
21. Banking and Finance
22. Artificial Intelligence
23. Aerospace Engineering
24. Architecture courses
25. Biomedical Engineering courses
Top Programs at the Loughborough University
Loughborough University offers a myriad of courses ranging from UG to PhD programs. Some of the programs are mentioned below for your reference.
Top Programs (Undergraduate Programs)
BSc. Hons Accounting and Financial Management
B.Eng (Hons) Aeronautical Engg
B.Arch Architecture
BSc (Hons) Biological Sciences
BSc (Hons) Business Analytics
BSc (Hons) Chemistry
BSc Chemistry with Computing
BSc Computer Science (Hons)
Top Programs (Postgraduate Programs)
MSc in Climate change science and Management
MSc in Construction Management
MSc in Construction Project Management
MA in Contemporary Literature and Culture
MSc in Corporate Finance
MSc in Data Science
MA, MSc in Design Innovation
Top Programs (Doctoral Programs)
PhD in 3D painting a biohybrid lung
PhD in Applied Bio-principles in Design and Manufacture
PhD in Applied radiation detection
PhD in Cell mechanics and tumour growth
PhD in Continual Learning in Neural Information Retrieval
These were some of the top programs offered by the university.
College calendar
Current Academic Year: 2022-23
| | |
| --- | --- |
| Semester I | 3rd October 2022 to 3rd Feb 2023 |
| Semester II | 6th February 2023 to 21st June 2023 |
| Semester III | 22nd June 2023 to 29th Semester 2023 |
| Autumn Term | 3rd October to 16th December |
| Spring Term | 9tH January 2023 to 24th March 2023 |
| Summer Term | 24th April 2023 to 21st June 2023 |
| 4th Term | 22nd June 2023 to 29th September 2023 |
Loughborough University: Admission Processes
Loughborough University's Admission Process requires you to get your F1 visa ready and submit the following documents:
1. A filled application
2. Academic transcripts
3. Certified transcripts translations
4. Competitive GPA from previous studies
5. Proof of graduation
6. English proficiency test scores
Loughborough University: Admission Cycle
1. UCAS application deadline is 26 January 2022.
2. By applying for your student loan, you'll be able to apply for funding and find out if you are eligible for any of the scholarships available.
3. If you receive your university decision by 19 May 2022, your reply deadline is 9 June 2022.
4. All exam results for A-Levels will be published in the summer. If you are not taking A-Levels, you would need to contact them via e-mail.
5. Thereafter you will be given information about the next steps for your accommodation application.
6. If you are going to respond by the deadline, you should get your University decisions before that date.
7. From September, There are a few key things to help you settle in: You would be able to move your belongings into their accommodation, provide orientation activities, and some great social spaces.
8. Formal teaching will begin on Monday, October 3rd, 2022.
Loughborough University: Acceptance Rate
Loughborough University welcomes more than 18,850 international students every year. The University receives nearly 30,000 applications, and 4,500 of them are considered.
Loughborough University's Acceptance Rate has a relatively selective admission policy and is exceptionally popular among prospective students, with 68% accepting their offers.
Loughborough University: Extracurricular Activities
Loughborough University is an institution that is also committed to sports. It provides many opportunities for students and has several great facilities for encouraging physical activity and healthy lifestyles. The new venue has two main gyms, the National Cricket Performance centre, the 'Sir David Wallace Sports Hall' (Badminton Courts), Gymnastics Centre, HiPAC (High-Performance Athletics Center), and an Olympic-sized swimming pool.
Repository
Every campus has a library that is open to students and provides various on-site and online resources. They can also use group or individual workspace depending on the time available.
Career/professional
Loughborough University: Industrial connect
All undergraduate programs offered optional work placements for students during their studies. We have many students from all over the world who can find part-time and full-time placement in your company. Some of the students work for other companies, such as Price Waterhouse Coopers, Rolls Royce, Balfour Beatty and many more
October is the largest jobs fair in the UK with 190 employers of all types. It's a great time to see and be seen, and have three career fairs per year. You may also be interested in October's Jewish Jobs Fair, which takes place about two weeks before. The university offers you the opportunity to search for a job on campus with diverse opportunities, talk to employers at employer evening talks or workshops, and even have a chance to intern with us. Some of the top hiring companies are –
1. Pirelli
2. SGTechnologies
3. AMG Petronas
4. Rolls Royce
5. GE Oil & Gas
Loughborough University: Work opportunities
The Careers Network organizes a lot of events to help students and recent graduates choose the right skills and work experience for them. Their International Careers Adviser, Nilesh Kavia, is here to provide support for international students from a personal perspective. The university organizes events and resources specific to the needs of international students including
1. Careers Network page for international students
2. International Students Careers Blog
3. Finding your work during and after your studies
4. Marketing yourself to employers in your home country and in the UK
5. Preparing you for work after your studies for undergraduates and postgraduates
6. Post-study work immigration advice
7. Putting you in contact with international alumni networks
Loughborough University: Alumni
Their international students have a wide range of experiences in the workplace. It was only natural that they went on to work at global and independent companies, both in the UK and in their home countries, during studies and after graduation. Some of the notable alumni are –
1. Baroness Grey-Thompson DBE DL. Paralympian, Motivational Speaker, and Broadcaster.
2. Dr Nira Chamberlain. Senior Data Scientist: Holland & Barrett.
3. Emma Hatton. West End Actress and Singer.
4. Andrew Fisher OBE. Executive Chairman: Shazam.
5. Joy Spence. Master Blender: Appleton Estate Jamaica Rum.
Financial
Loughborough University Fees
The Loughborough University fees cover all the costs involved in running a university. These include your teaching, assessment, and operating facilities such as the library, IT equipment, and student support services. The university's payment options have some advantages over other alternatives. For instance, you can pay in advance and stay away from additional charges and avoid delays to your progress/degree. The average tuition fees range between GBP 2000- GBP 25000 (INR 20.09 Lakh – INR 25.11 Lakh).
Loughborough University: Accommodations
Loughborough University has a lot for students who decide to stay there during their studies. The university provides a warm and welcoming atmosphere and a variety of study facilities. It has 15 direct halls of residences for undergraduate students and four residential halls for postgraduate students. The halls are named after famous scientists and engineers, such as Newton Hall and Einstein Hall. The university is all on or very near to the campus. Some students want to live in dorms but don't mind paying a private owner to rent them. This is why institutions like the University advertise the property themselves so that potential students can find it. There is a student property called "Print House" that accommodates many university students in central London for just GBP 98 (INR 9845) per month. It takes three minutes from the city centre. If you are interested in being a part of this university then make sure you meet all Loughborough University's requirements listed in the article above.
Top UK Universities
Frequently Asked Questions
How much is Loughborough University application fee?
No, there isn't a charge for submitting an application, but overseas students who need a Confirmation of Acceptance for Studies for Student Visa will need to pay a £2,500 (INR 2,56,493) deposit before this can be given.
What is the acceptance rate of Loughborough University?
What is the retention rate of Loughborough University?
What is Loughborough University's average class size?
Does Loughborough University give scholarships to international students?
Yes, University offers Loughborough University International Scholarships to qualified international applicants holding an undergraduate offer of a seat with the University in order to recognise exceptional academic accomplishment covering 25% of the first year's tuition costs.
Is Loughborough University public or private?
Loughborough University is a public research University, founded in 1966. The Loughborough University campus is the largest single-site green campus in the UK and is widely considered as the best in the nation.
How good is Loughborough University for Indian students?
Loughborough takes pride in being inclusive of all people, placing undergraduates, graduates, and faculty at the centre of the academic experience. Every student is given the chance to "achieve their full potential" through the Loughborough student experience boosted by strong relationships.
Is it hard to get to Loughborough University?
With a 68% acceptance rate, admittance to the university is not difficult, and one can easily get into it by putting in the necessary work, possessing the knowledge, and adhering to the conditions needed by the university.
Does Loughborough University have placements?
Yes, the university gives opportunities to students to implement what they learn into practice. The annual earnings of a student of the University 15 months after graduation is £28,000 (INR 28,74,161).
Disclaimer
All information provided on this page is for general use and upGrad Abroad is not responsible for any errors or omissions. Any action taken upon the information found on this website is strictly at your own risk.