The University of Edinburgh
Edinburgh, UK
366
No of Courses
#15
Rank(QS Top Universities)
Government
University Type
https://www.youtube.com/watch?v=DvcqUCqS5JI
Overview
Founded in 1583, the University of Edinburgh opened its doors in the quaint, hilly city of Edinburgh, Scotland. It is exactly situated in Old College, South Bridge, Edinburgh EH8 9YL, UK.Over the years the University of Edinburgh in the UK has nurtured some of the most renowned personalities who shaped the past and continue to change the present.As a public research university, it was one of the first to initiate Britain's literary awards. It was also here that the first animal, Dolly, the sheep, was cloned. Fascinatingly so, Sir Arthur Conan Doyle also crafted the very fam
...Read more
Amenities Included
Library

I.T. Infrastructure

Medical/Hospital Facility

Gymnasium

Others
Course Fee

INR 32.70L/yr

Exam Accepted

NA

Intake Session

NA
Course Fee

INR 23.05L/yr

Exam Accepted

NA

Intake Session

NA
About University
Old College, South Bridge, Edinburgh EH8 9YL, United Kingdom
Founded in 1800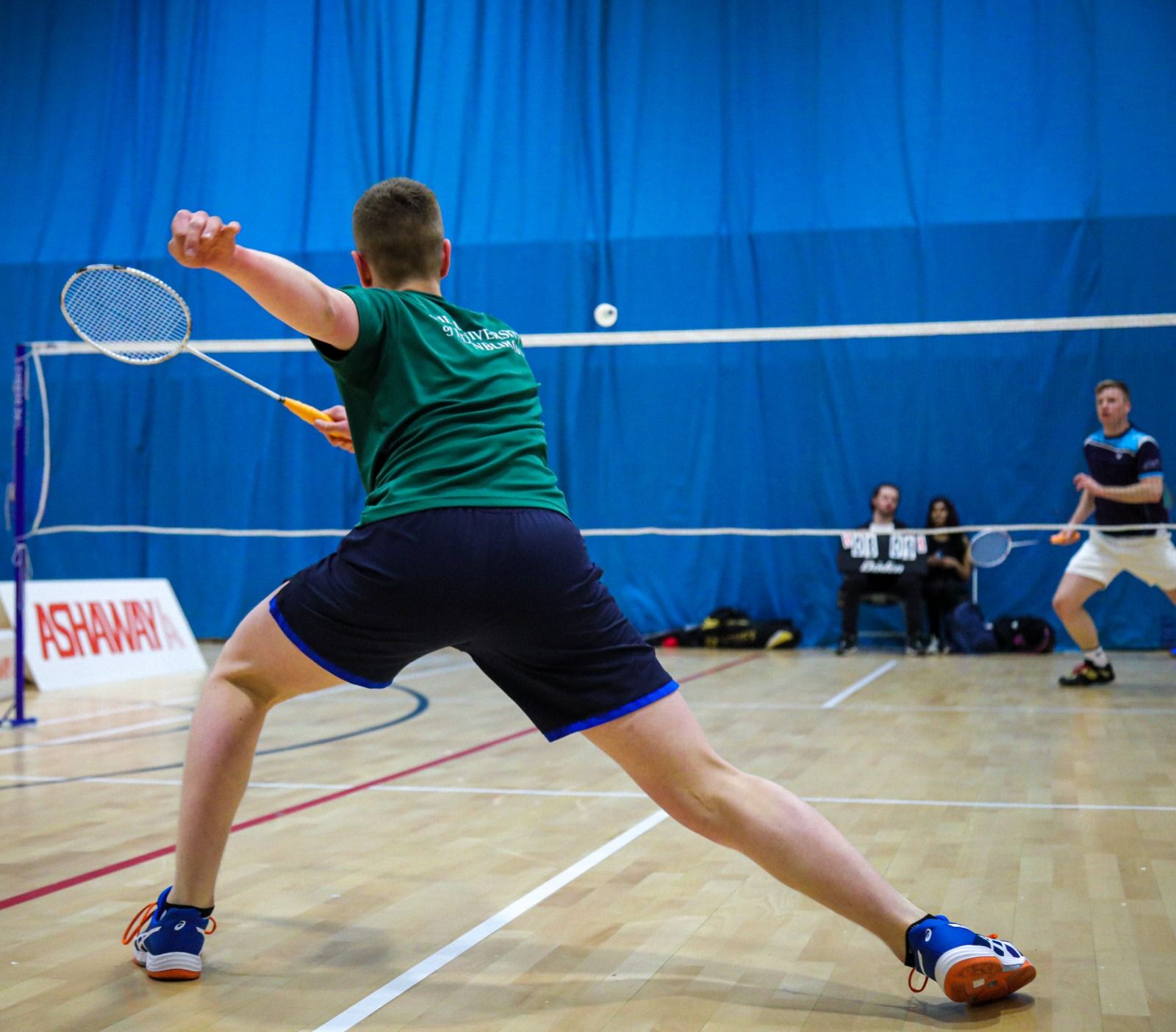 +30 more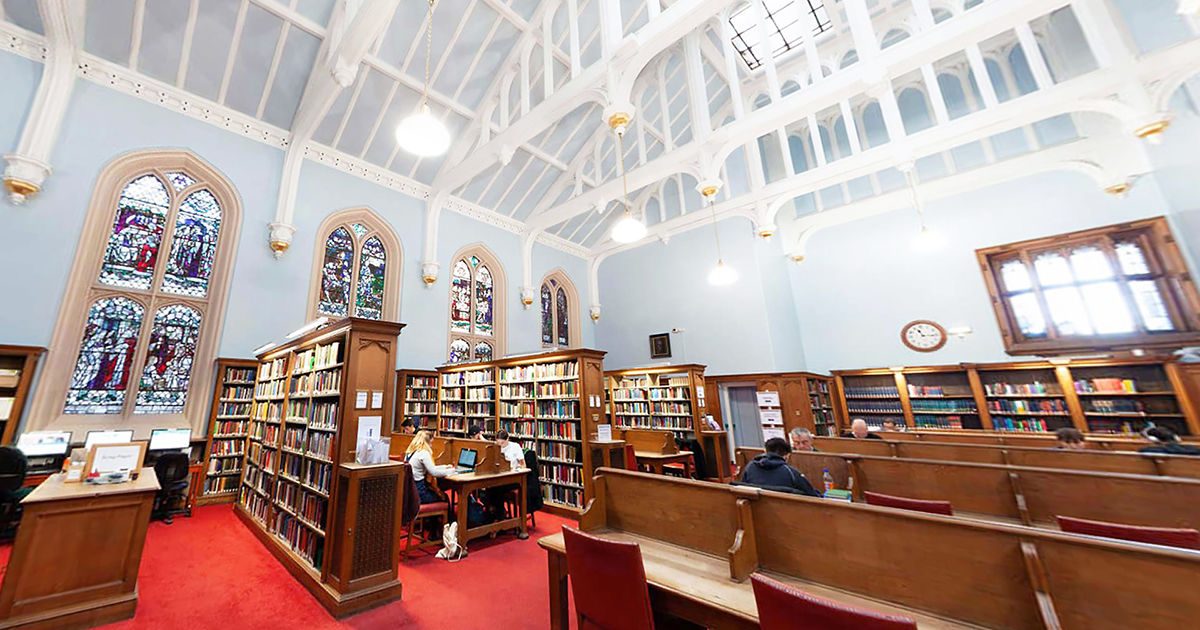 +30 more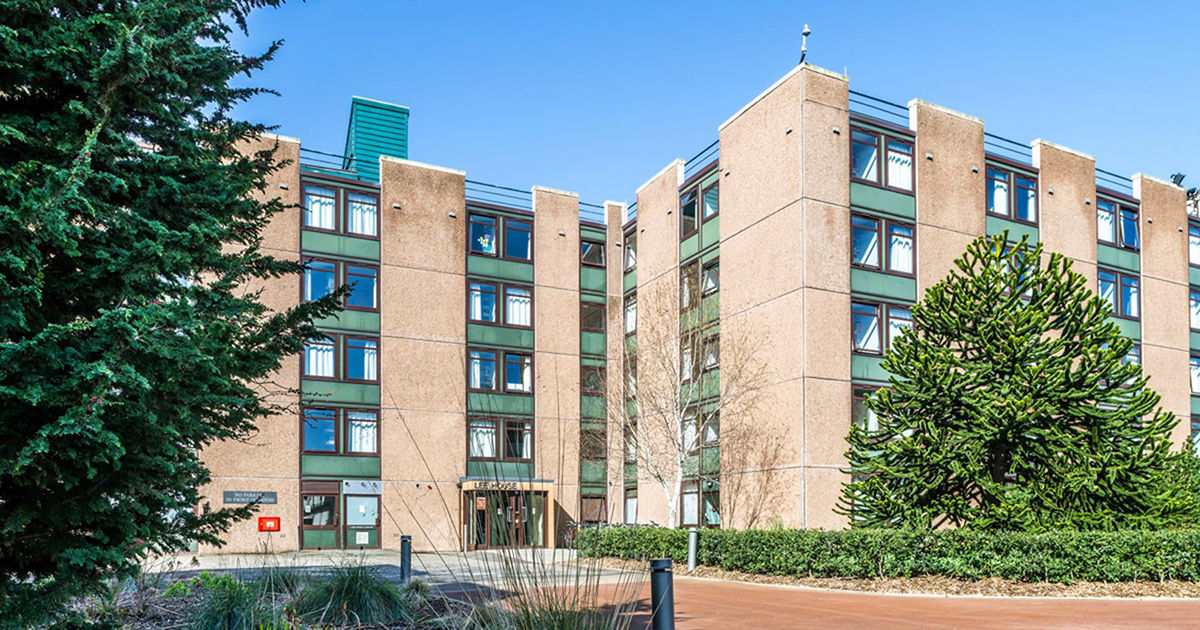 +30 more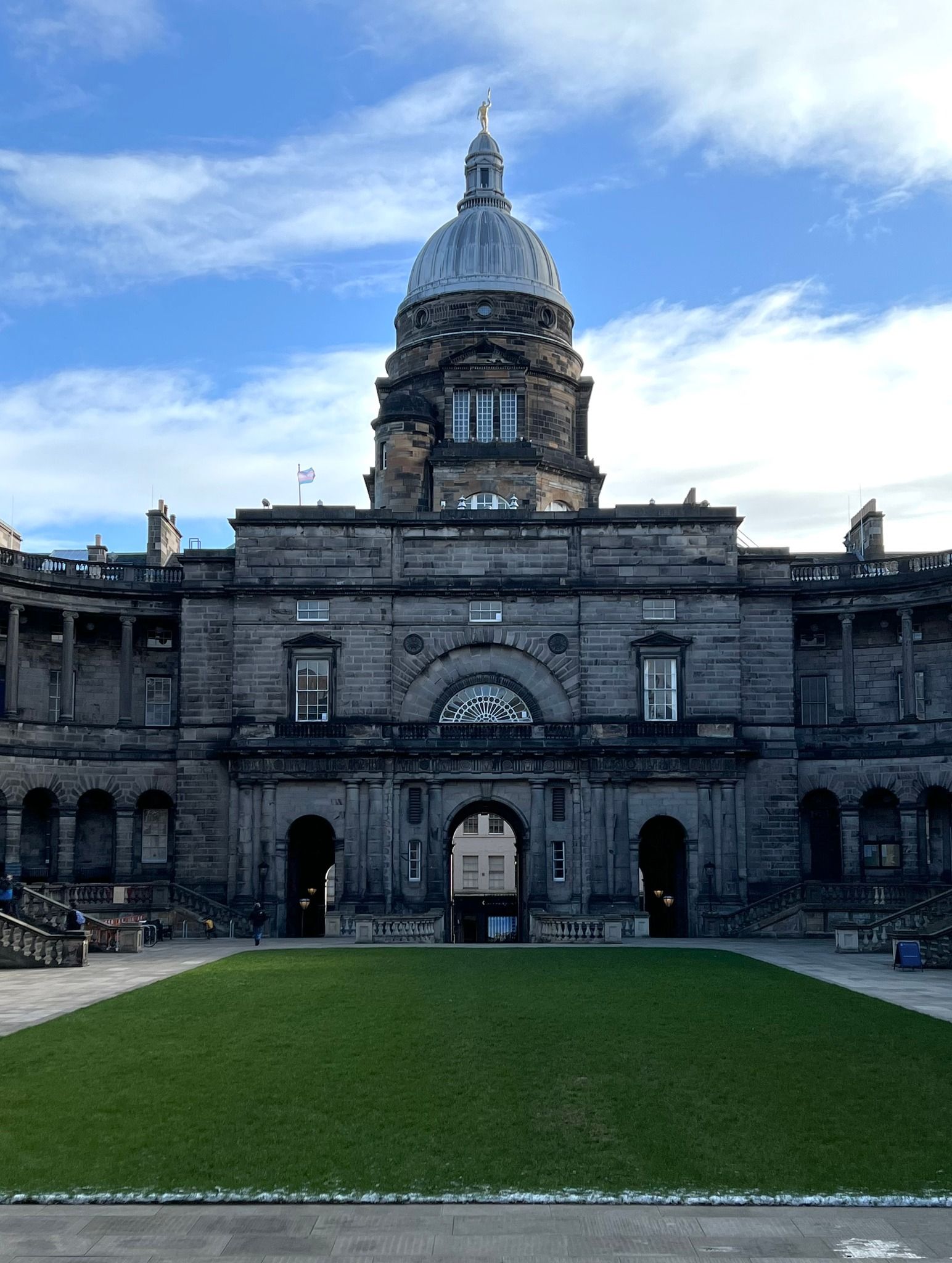 +30 more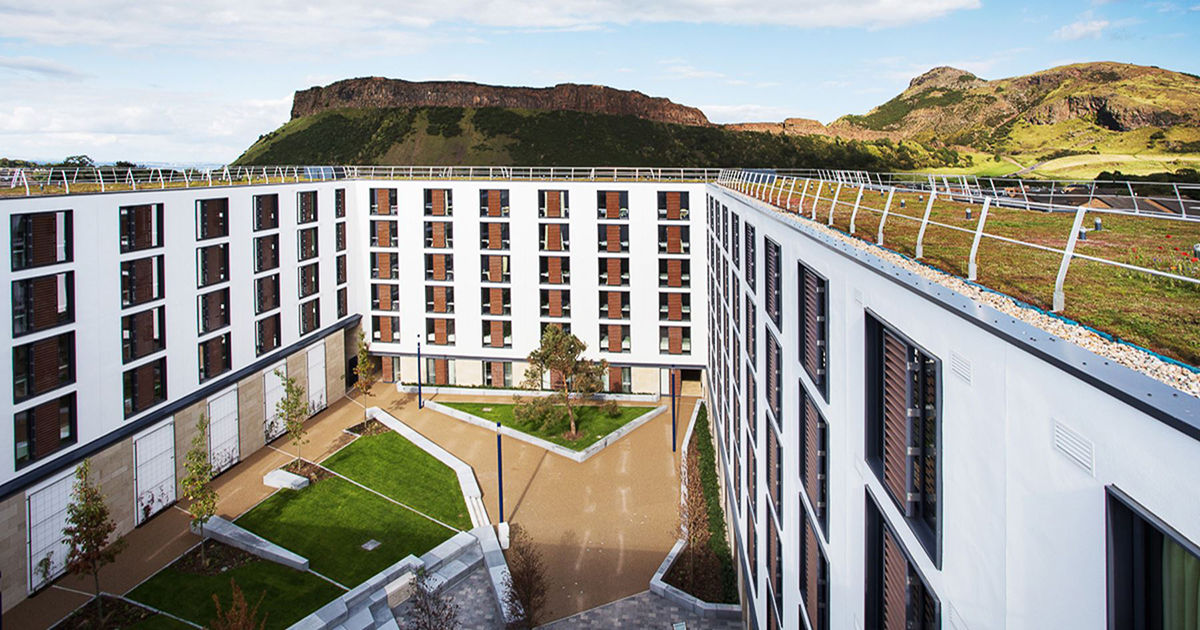 +30 more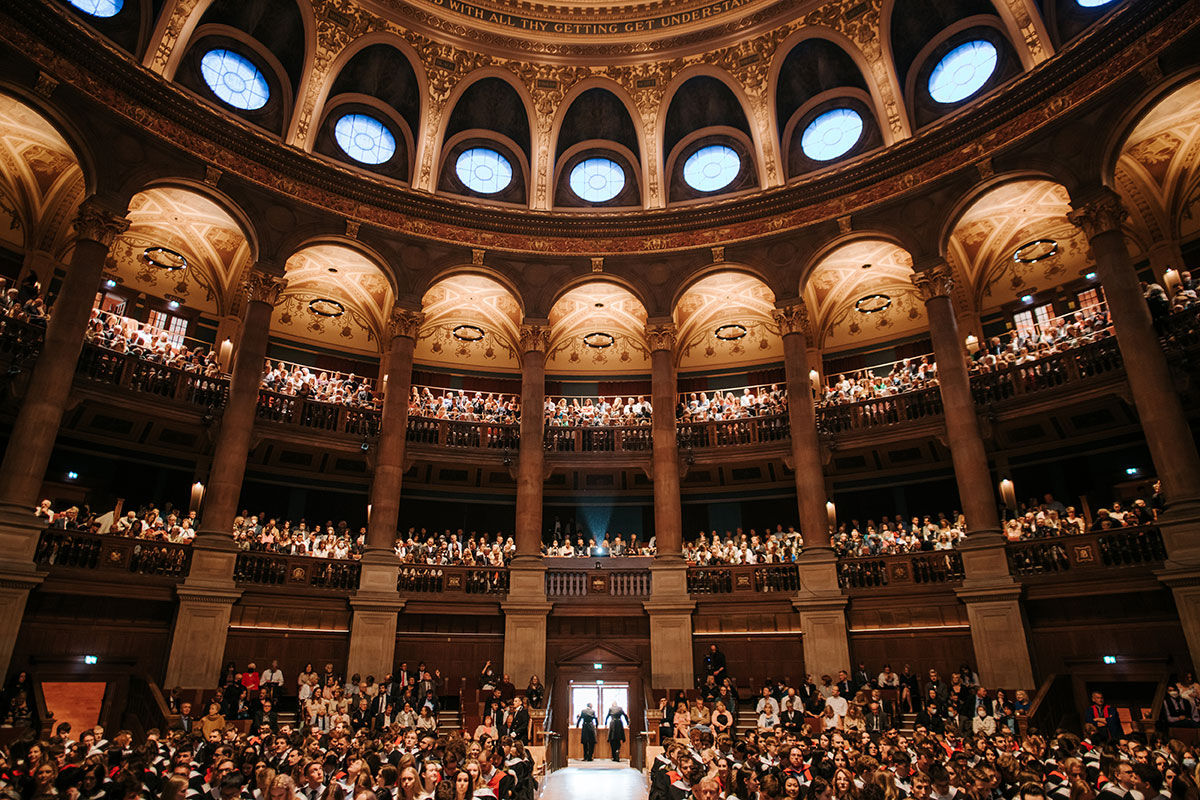 +30 more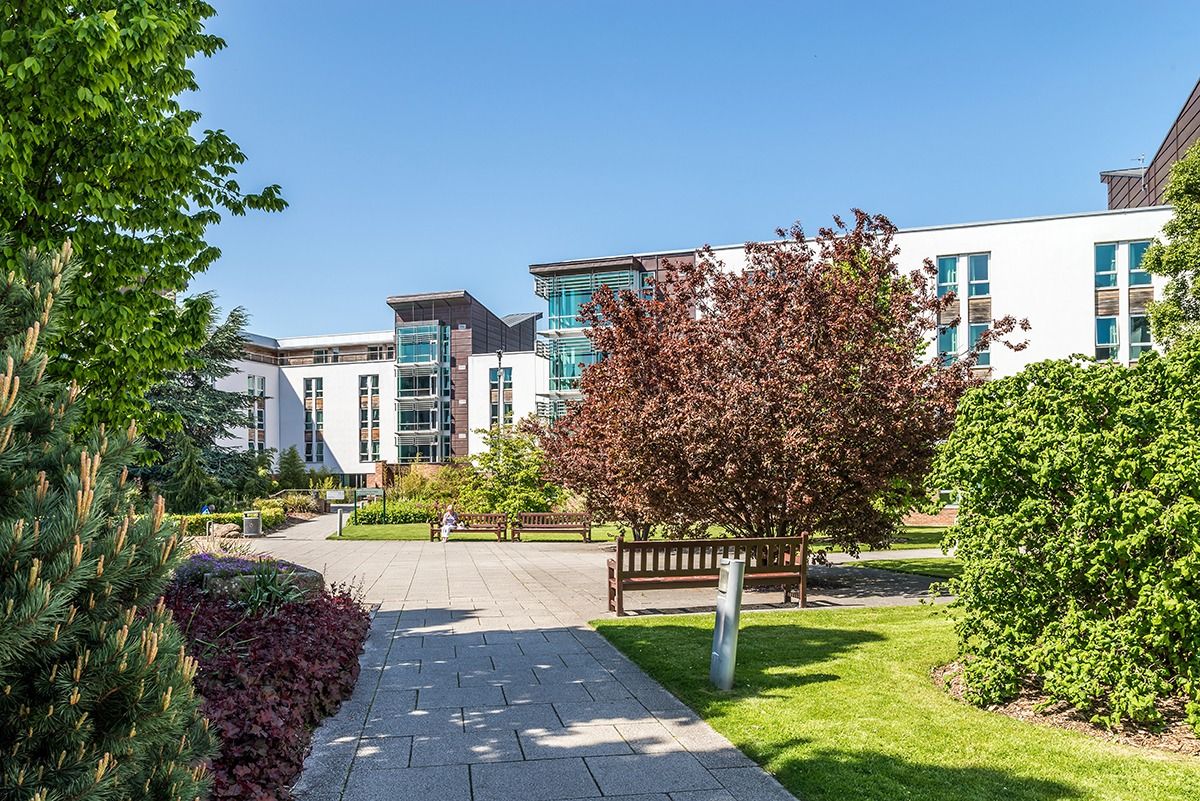 +30 more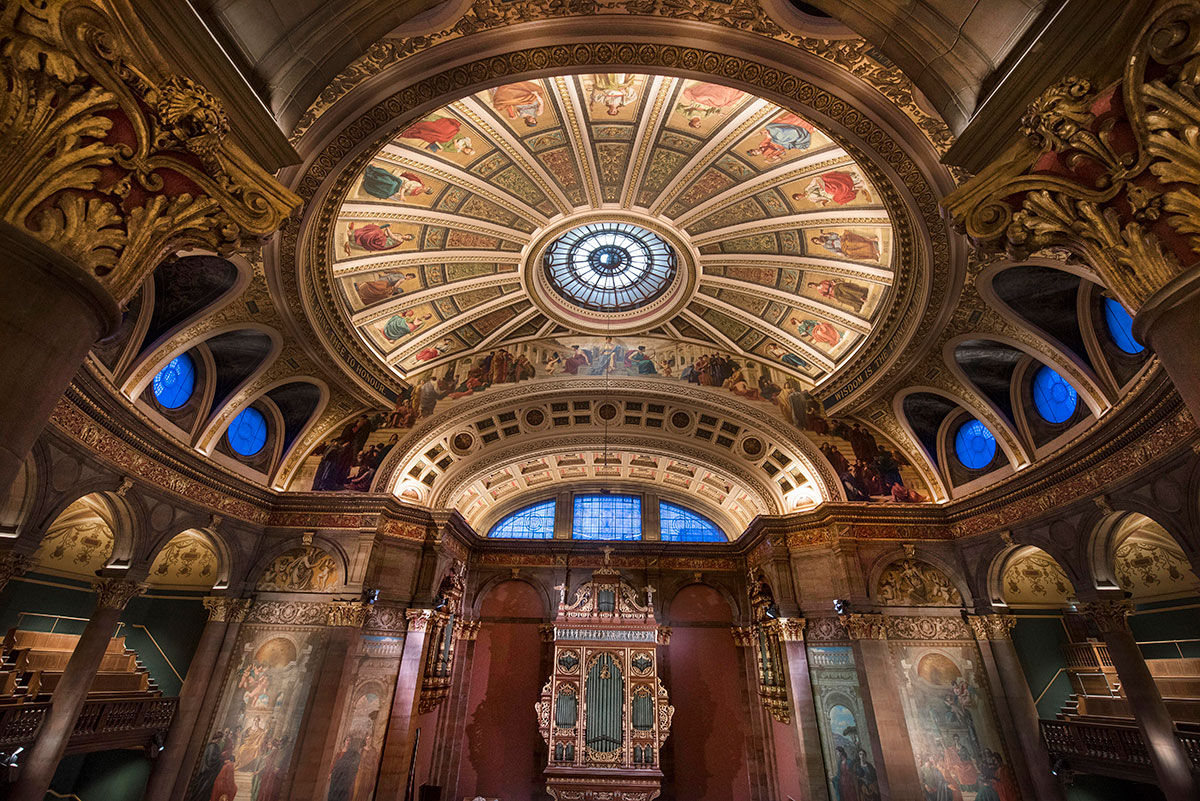 +30 more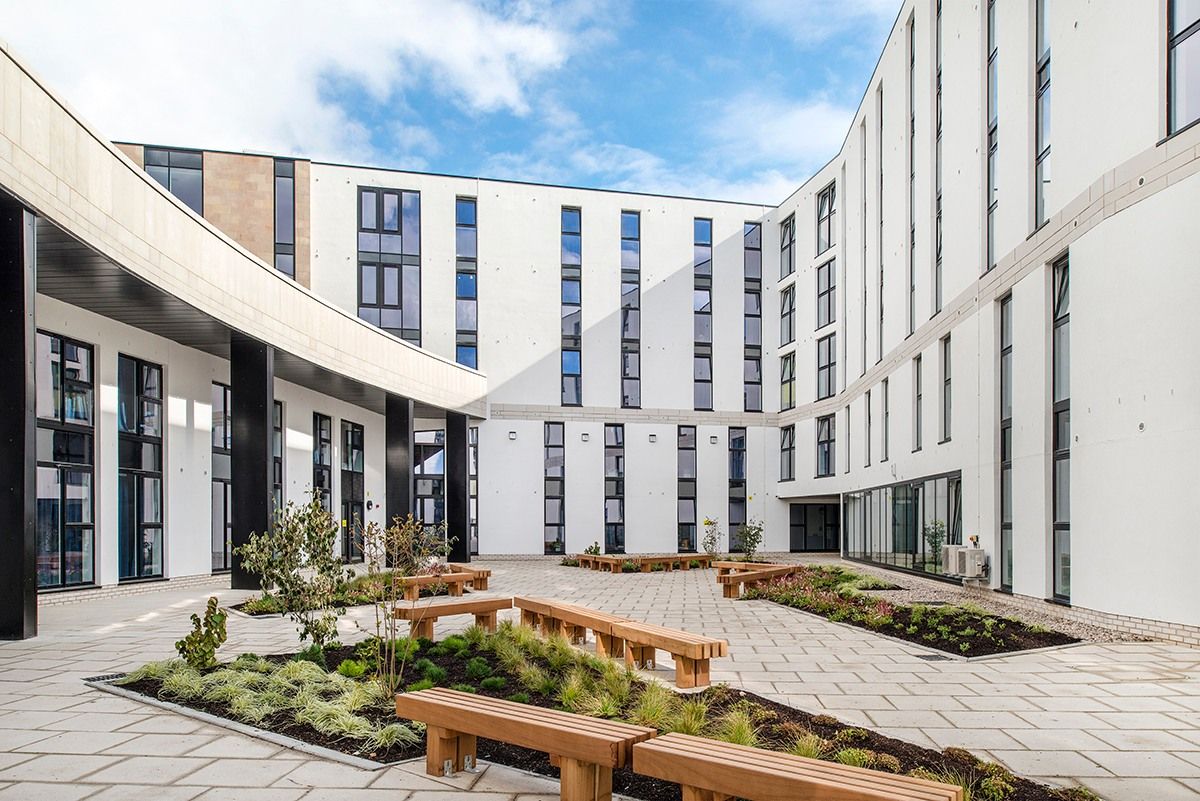 +30 more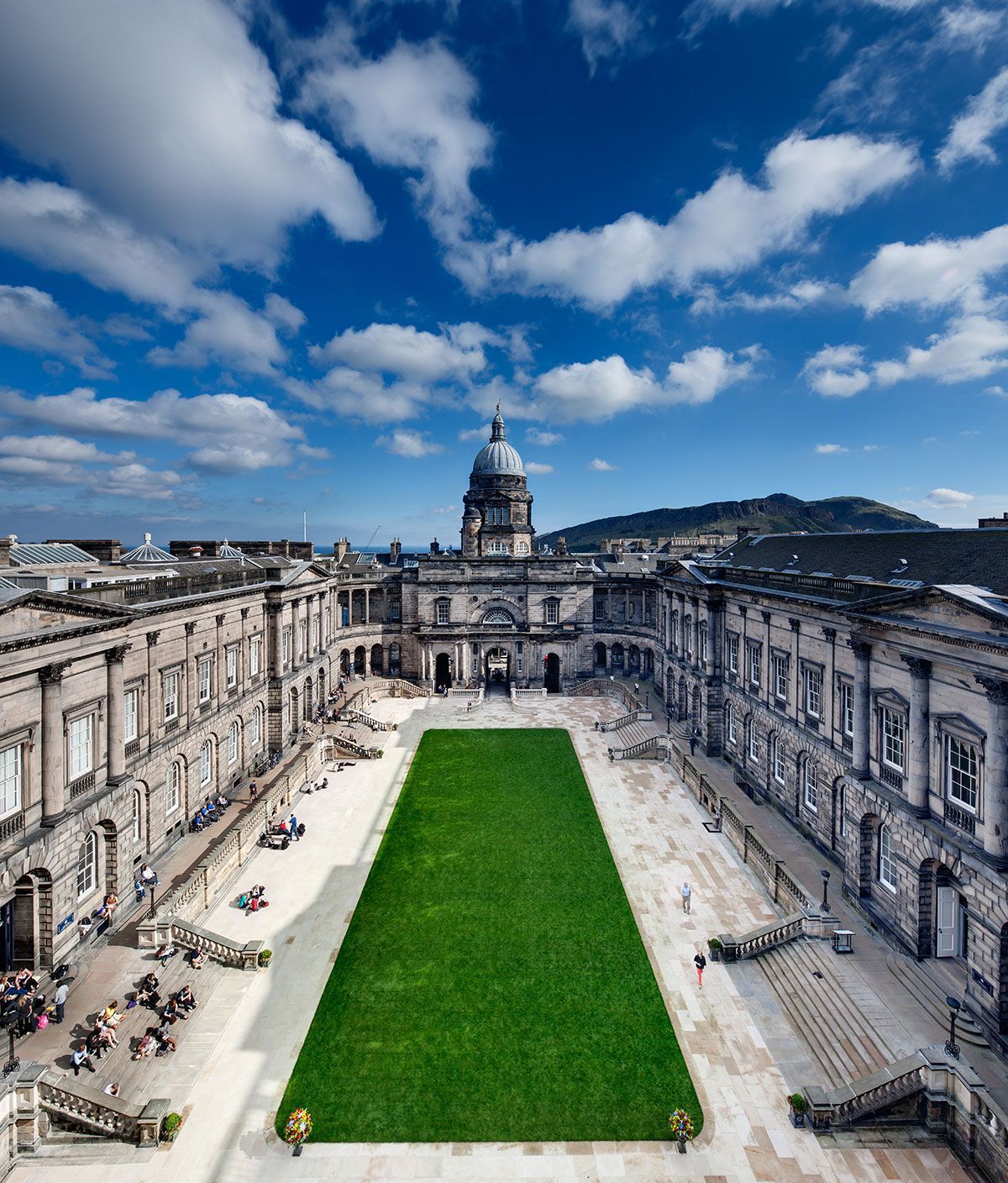 +30 more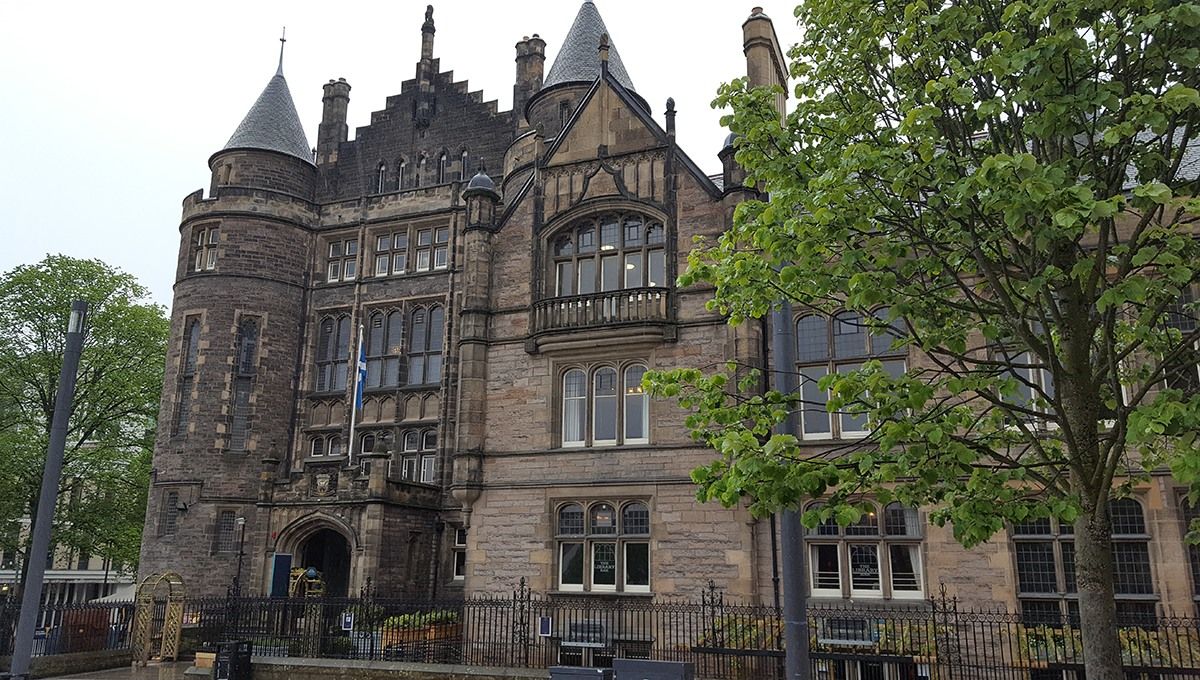 +30 more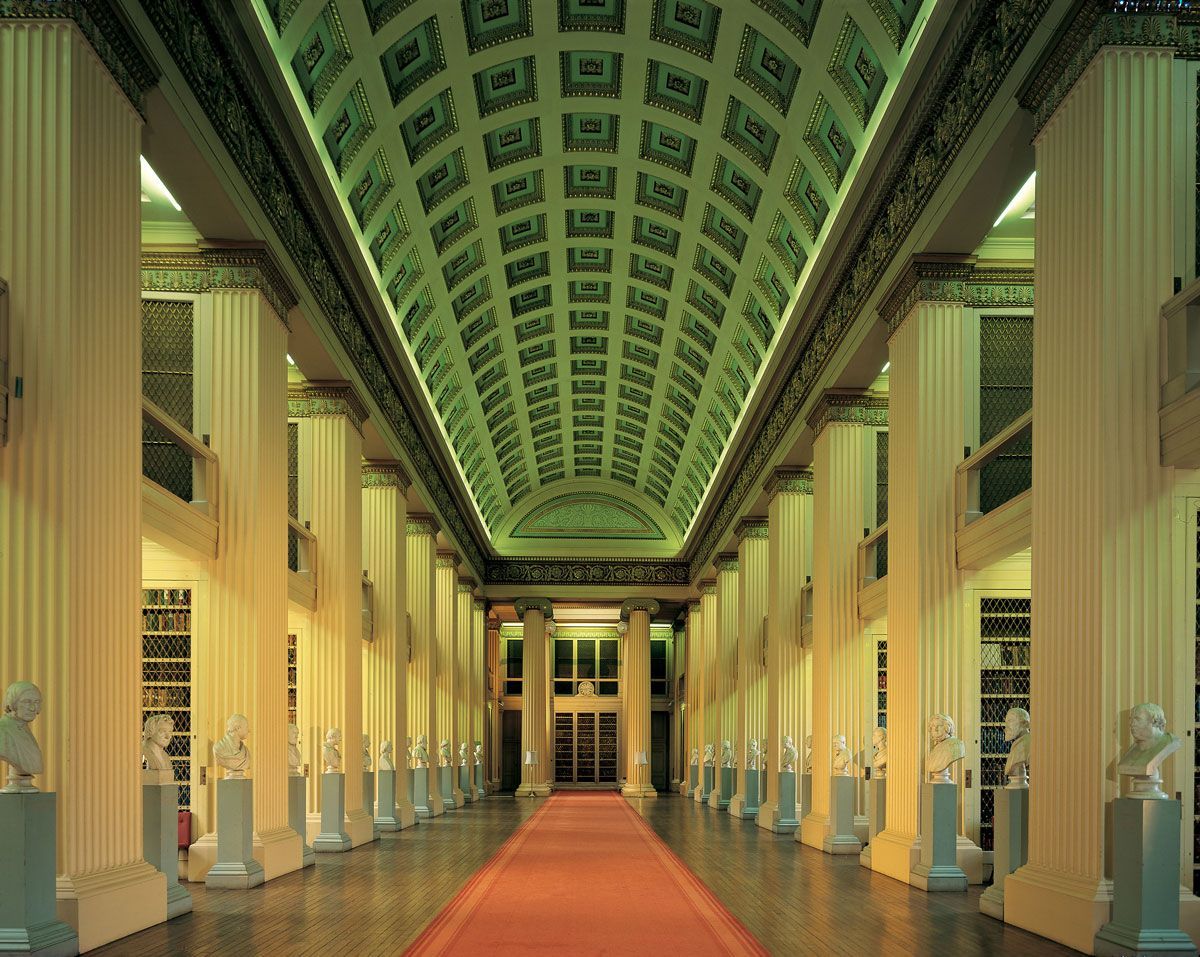 +30 more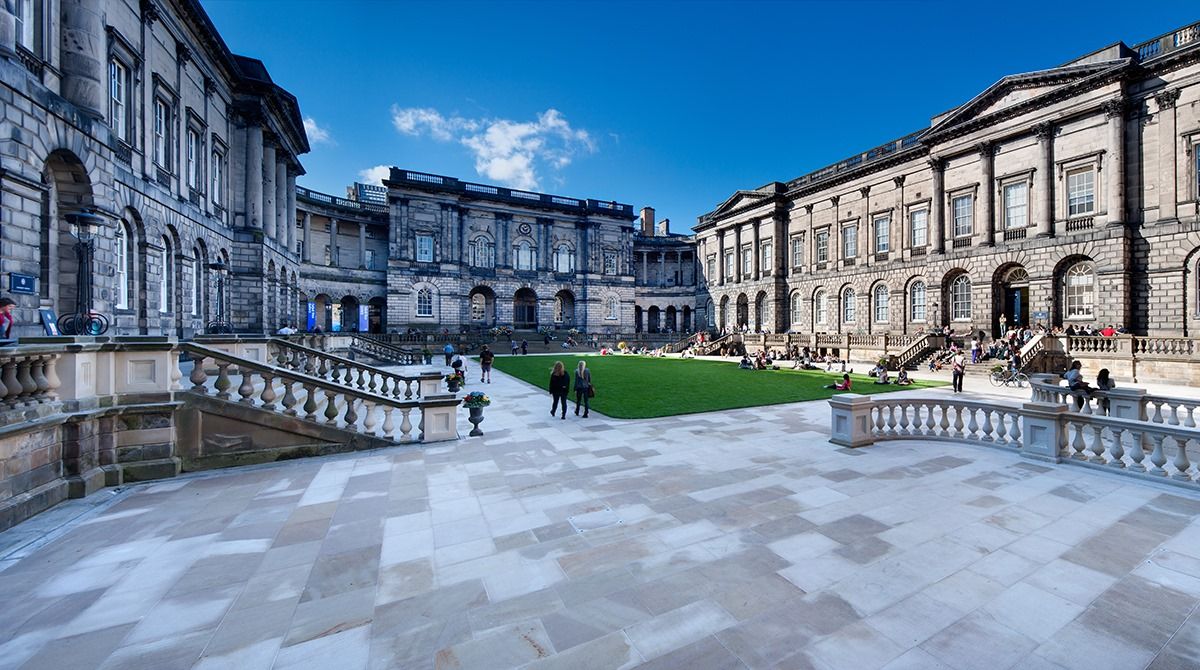 +30 more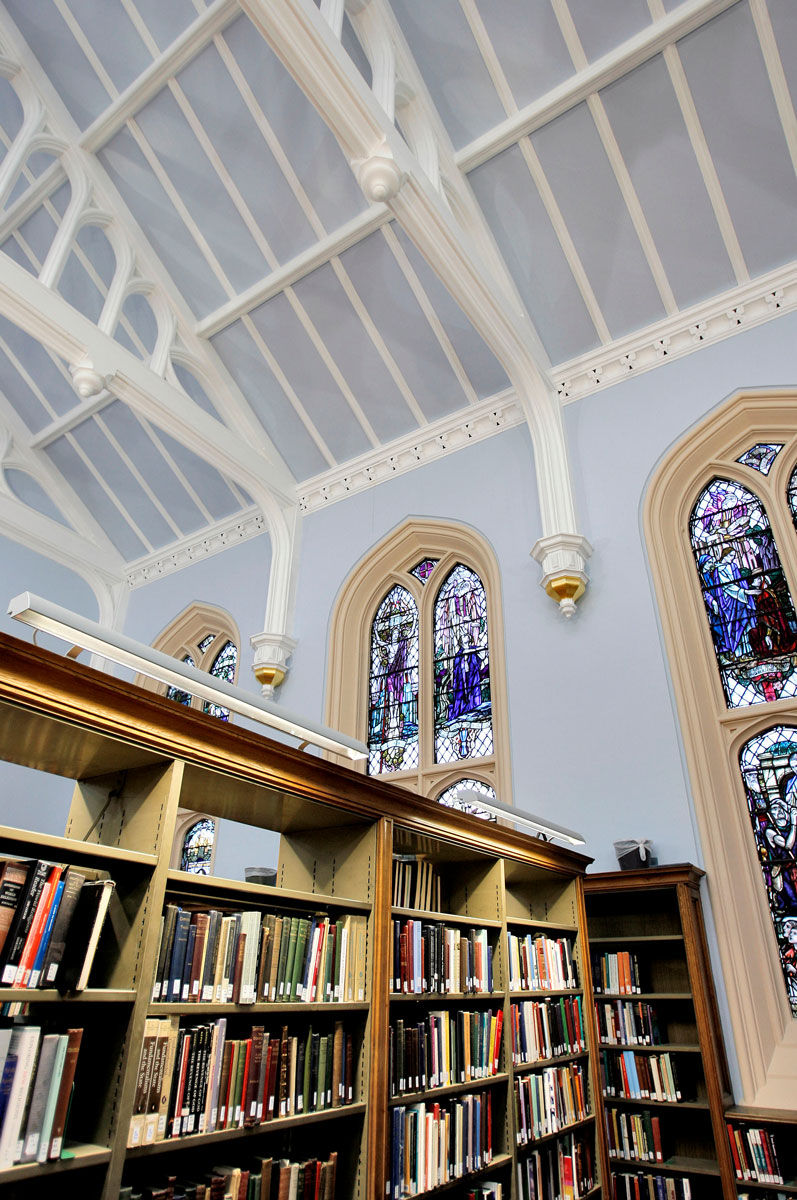 +30 more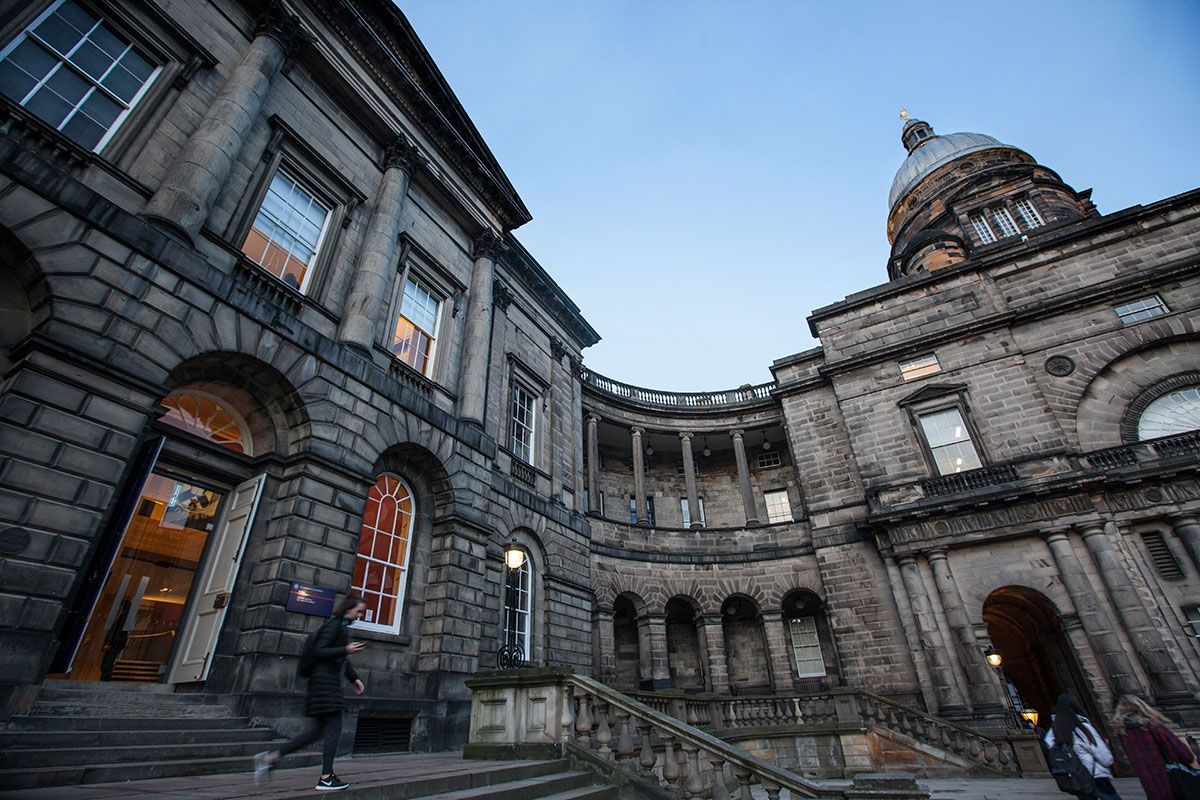 +30 more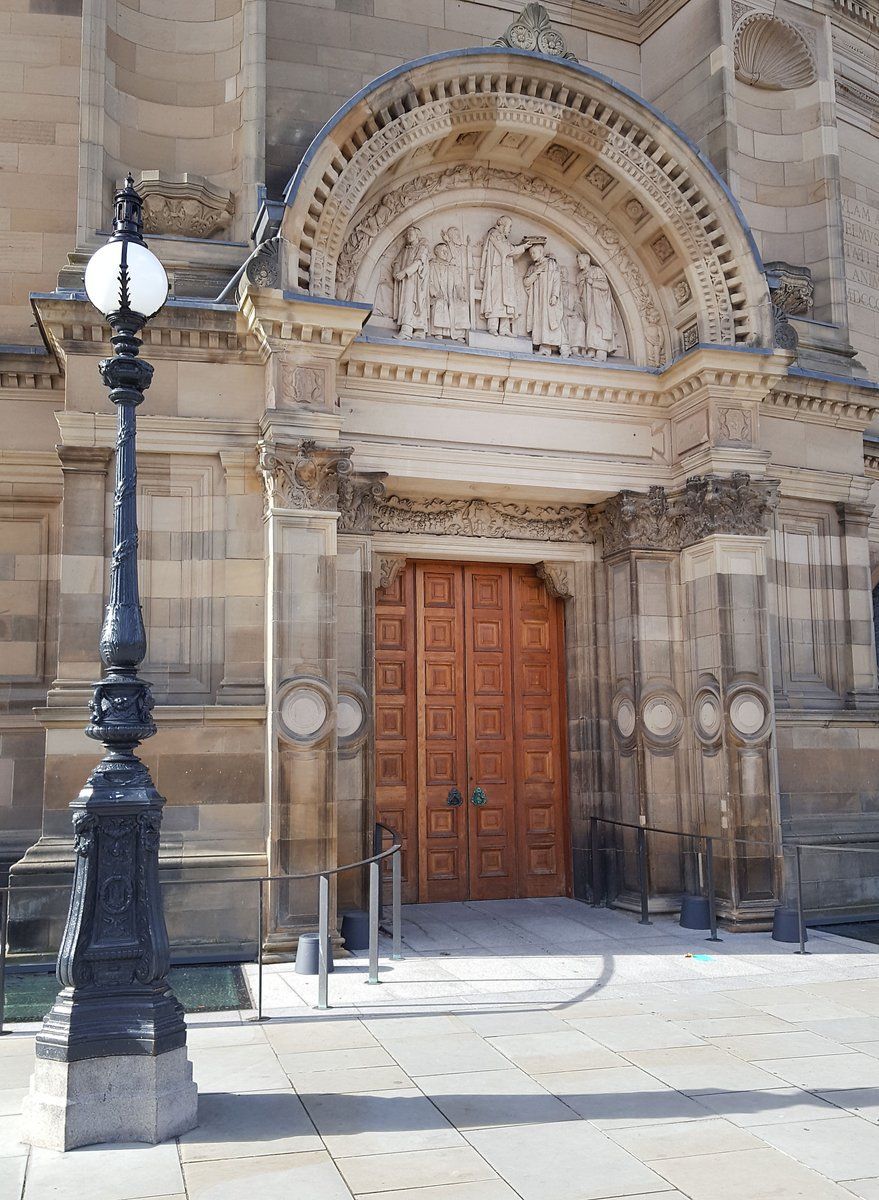 +30 more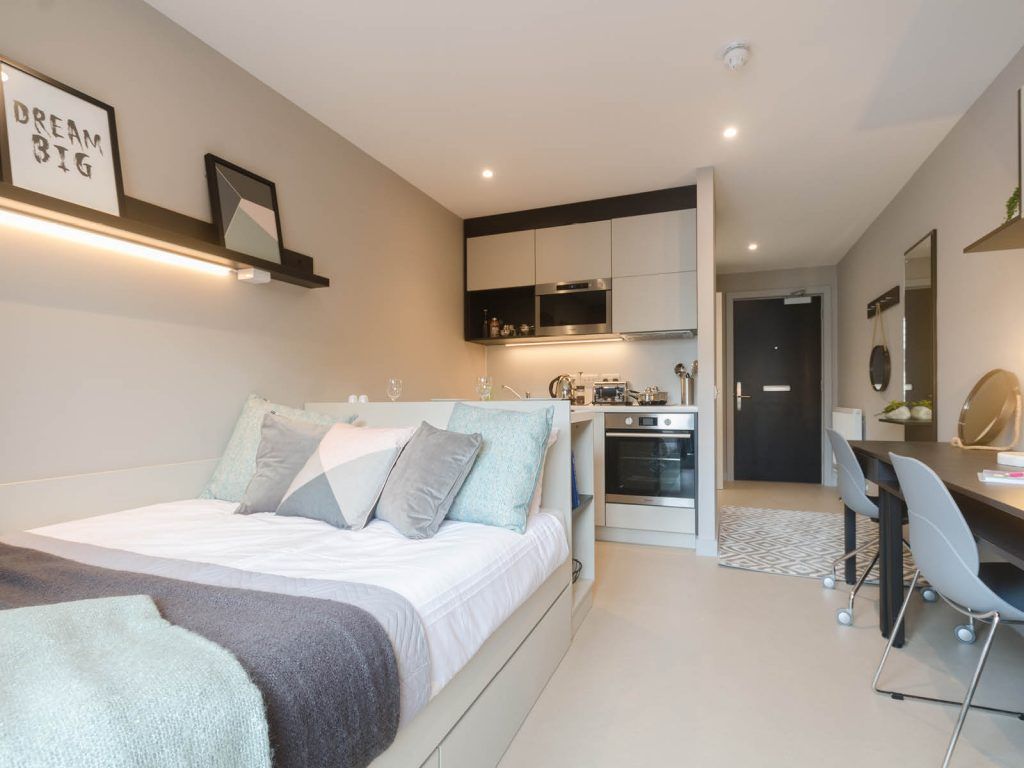 +30 more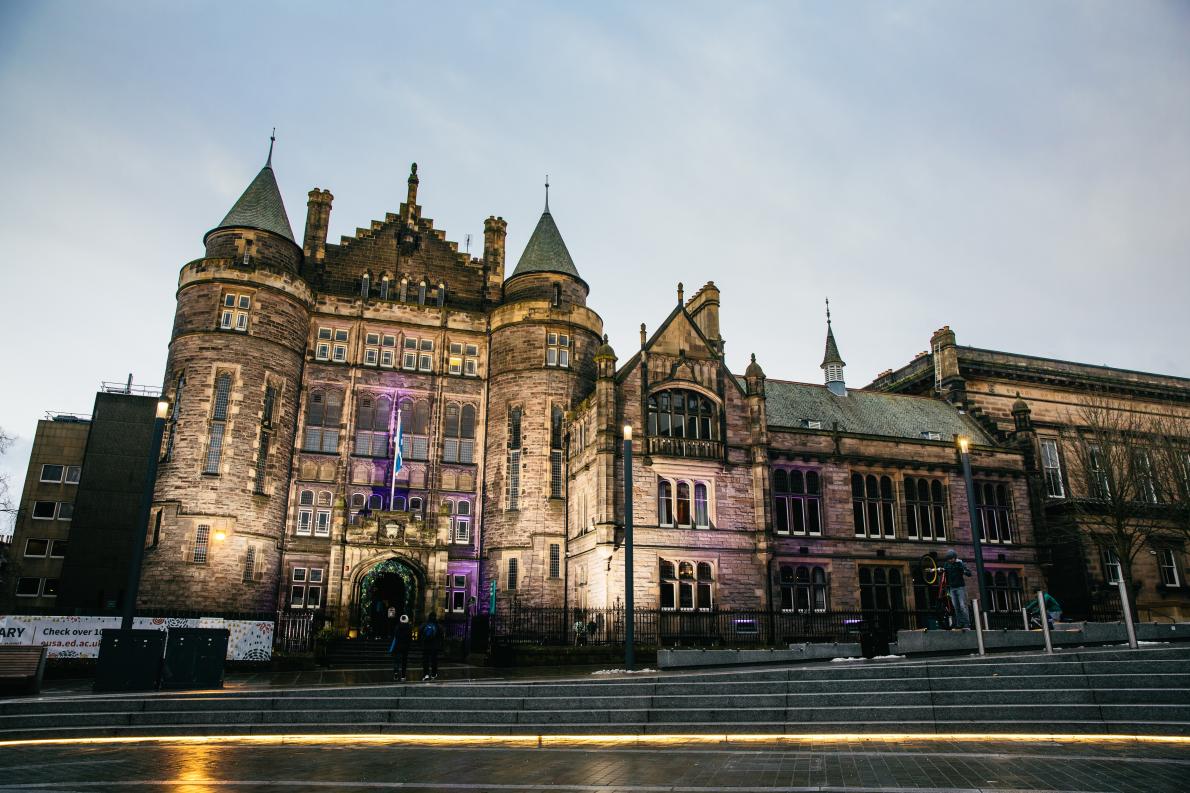 +30 more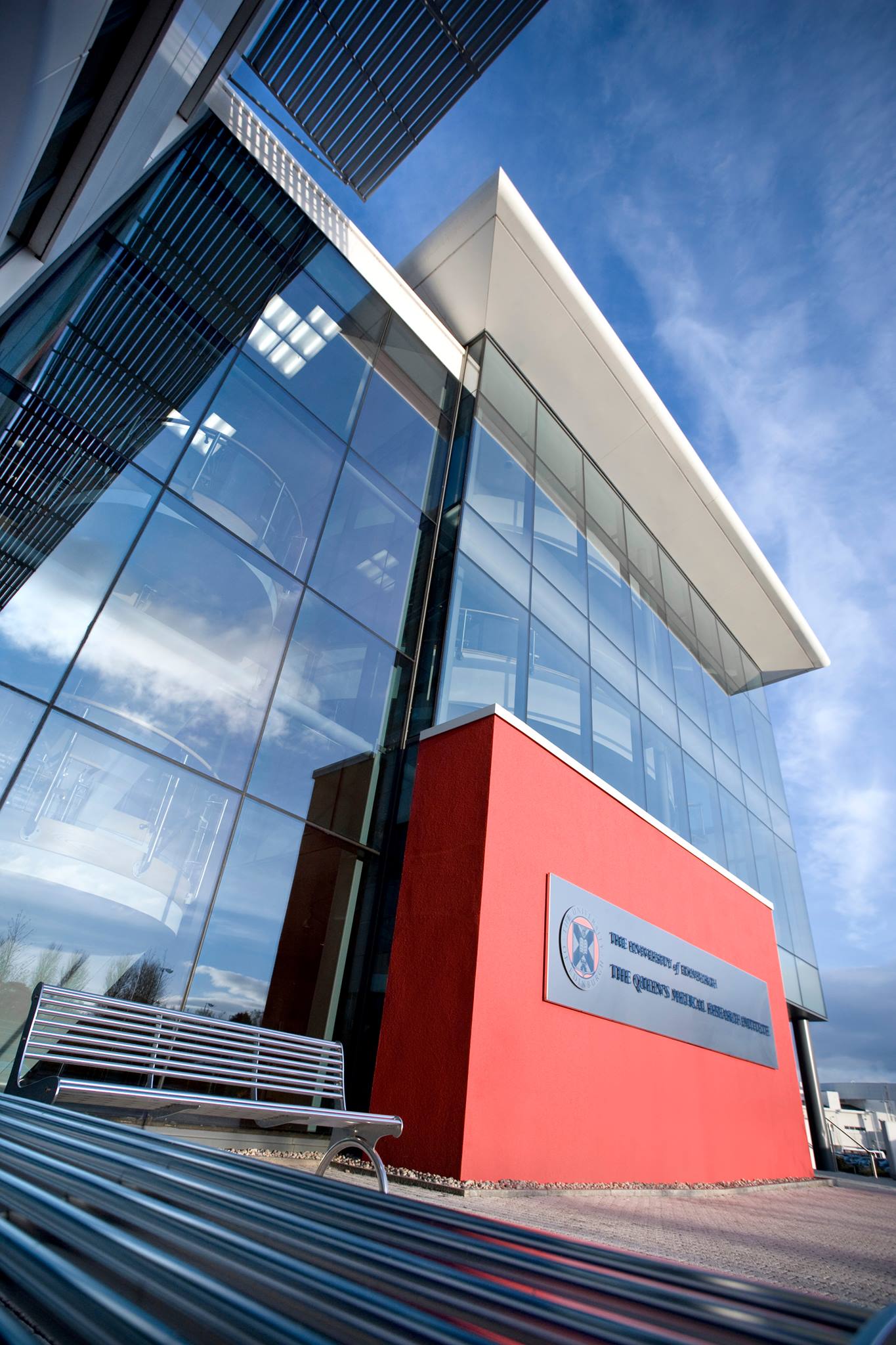 +30 more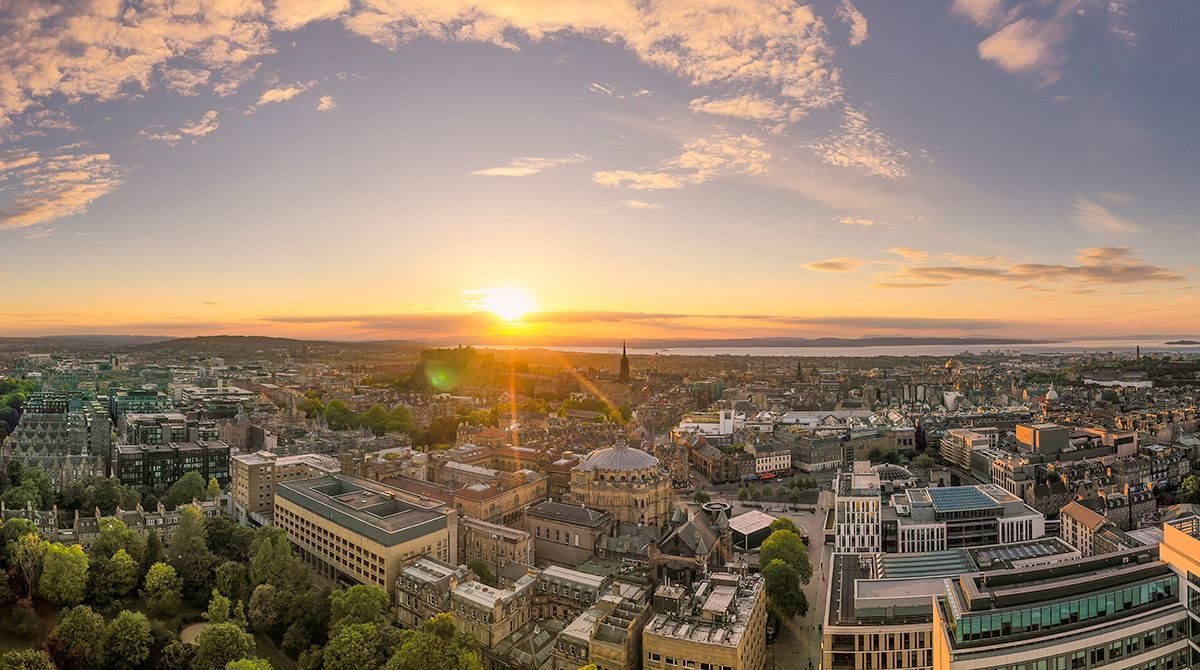 +30 more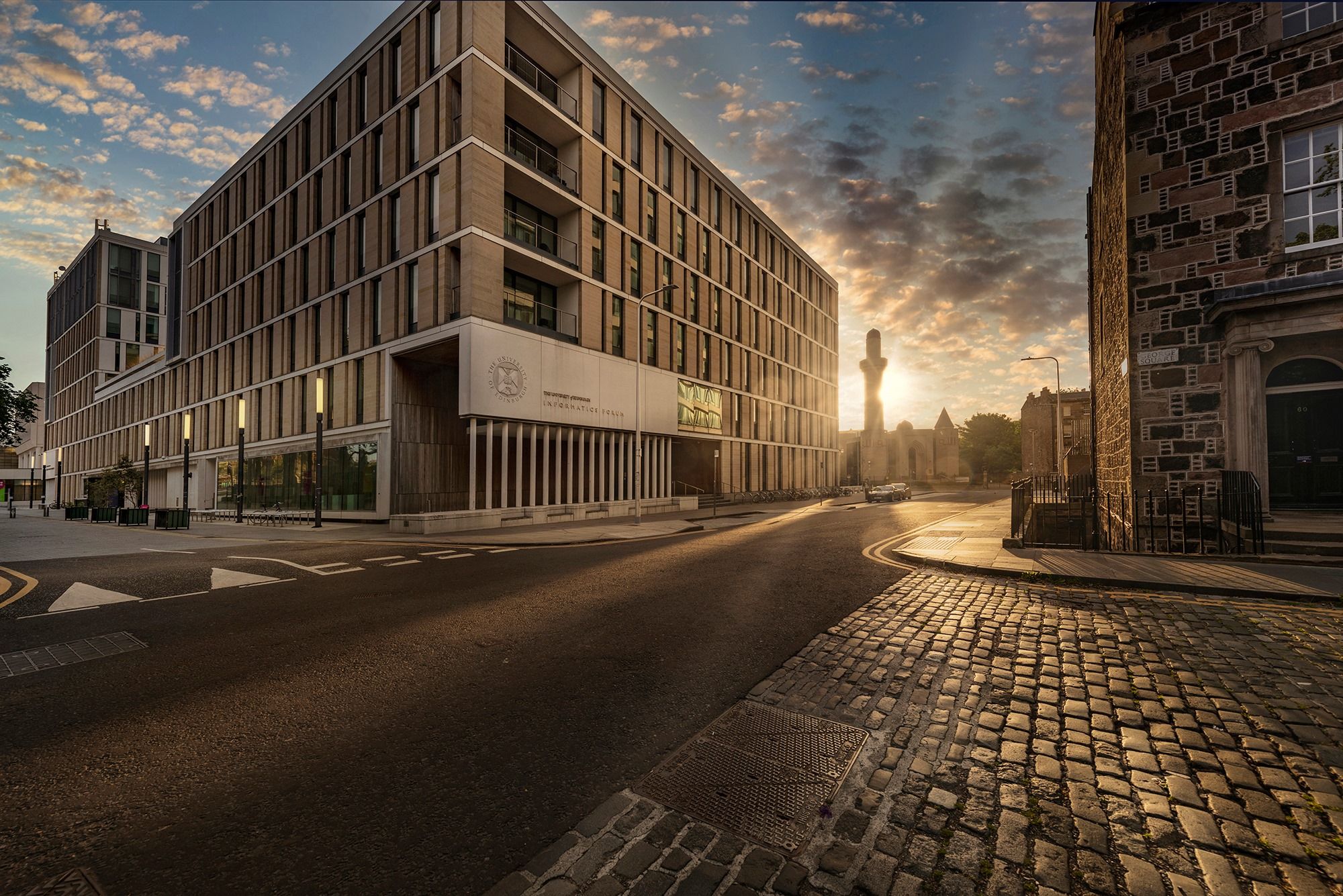 +30 more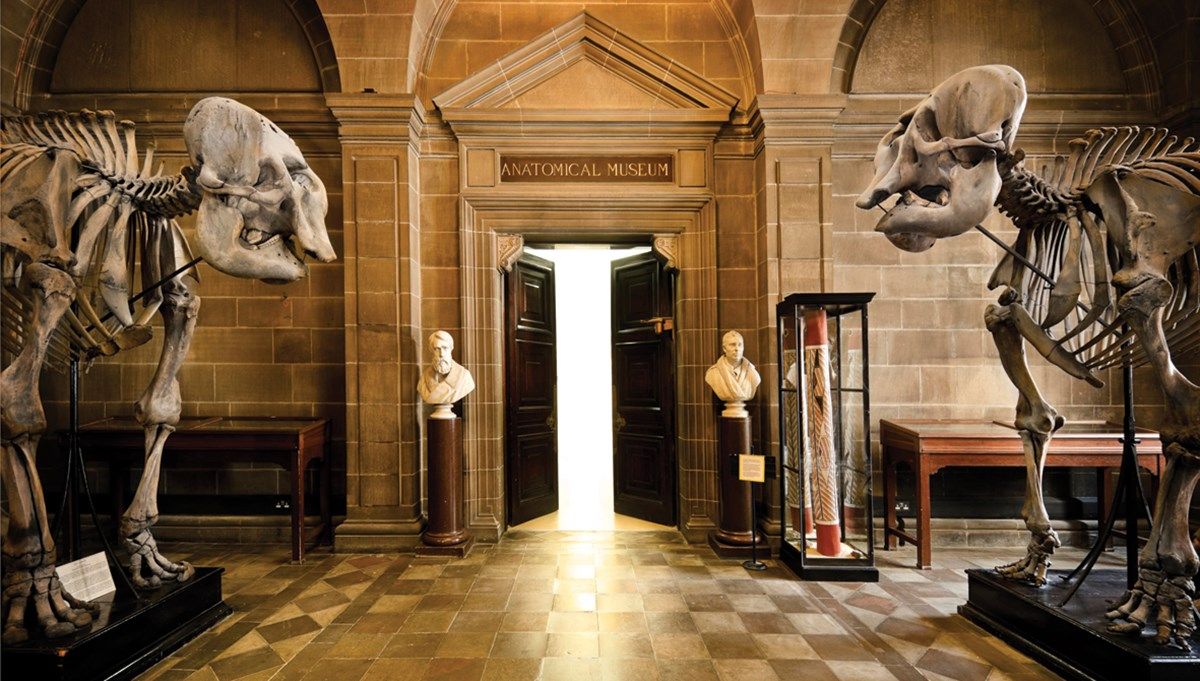 +30 more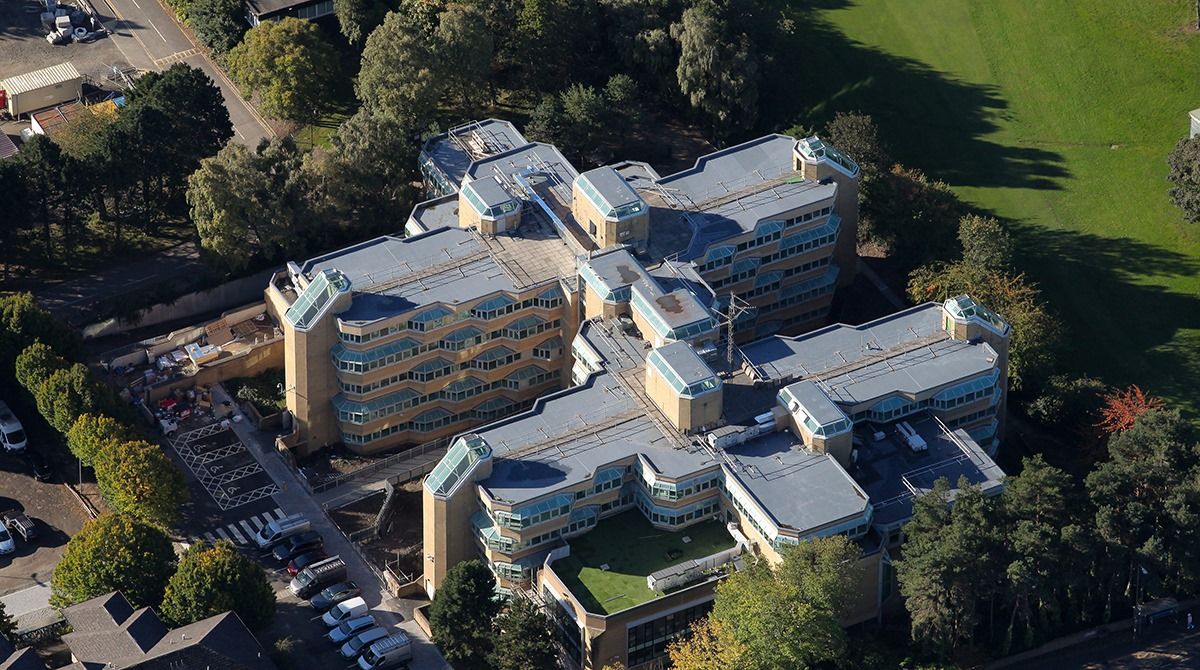 +30 more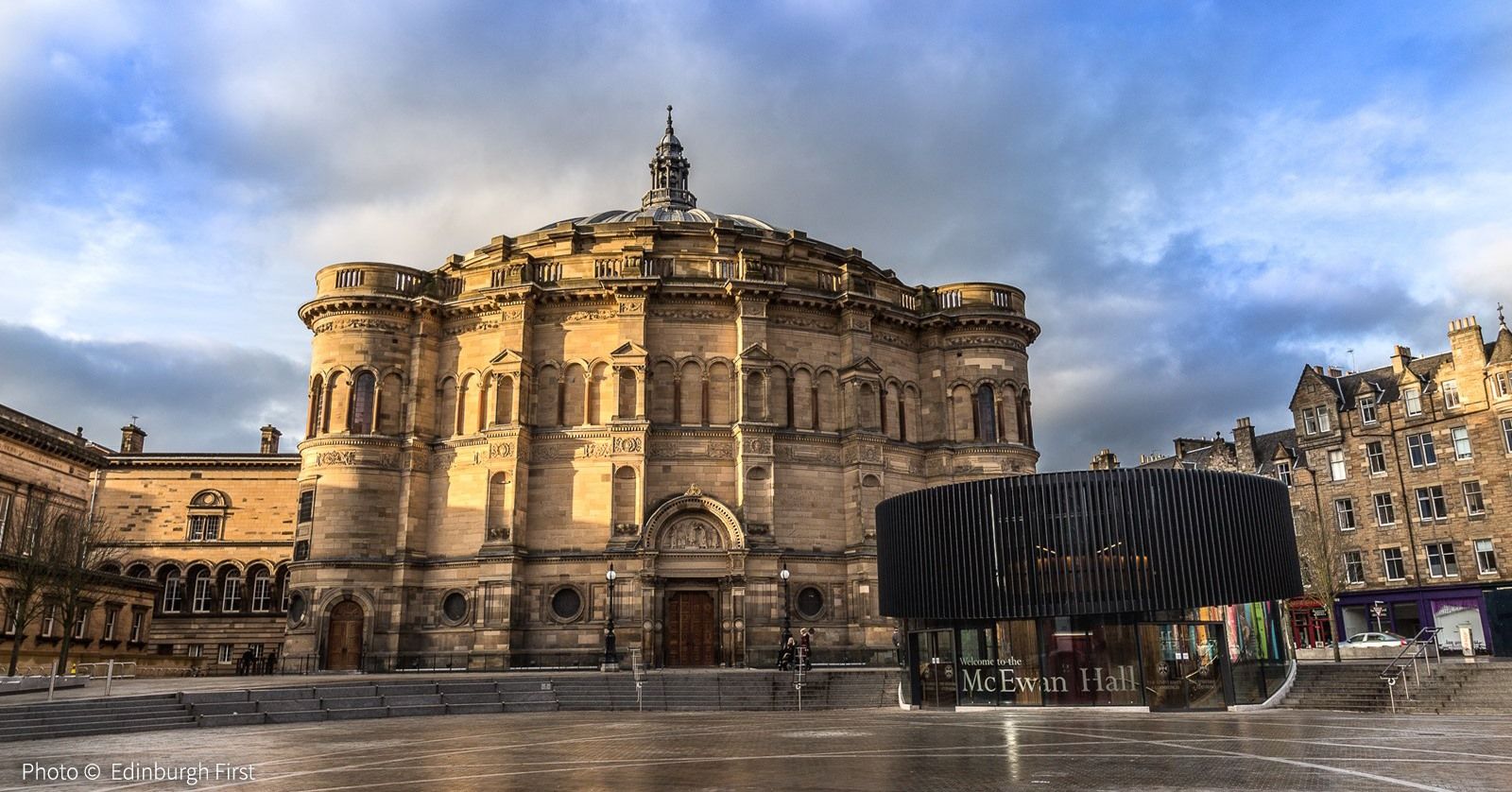 +30 more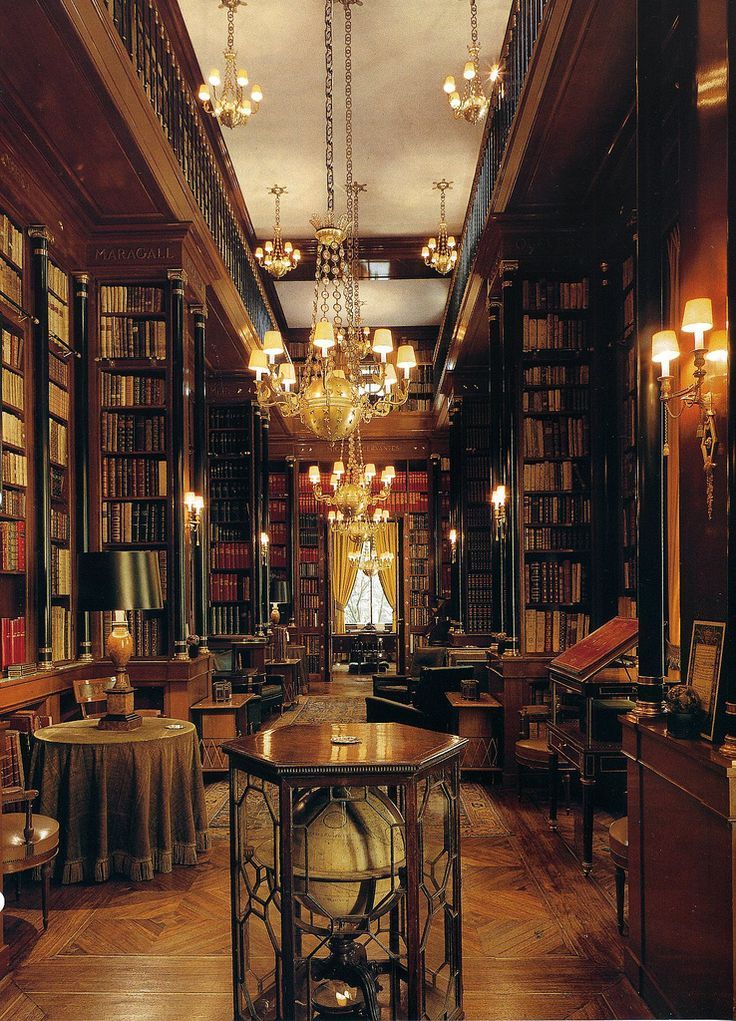 +30 more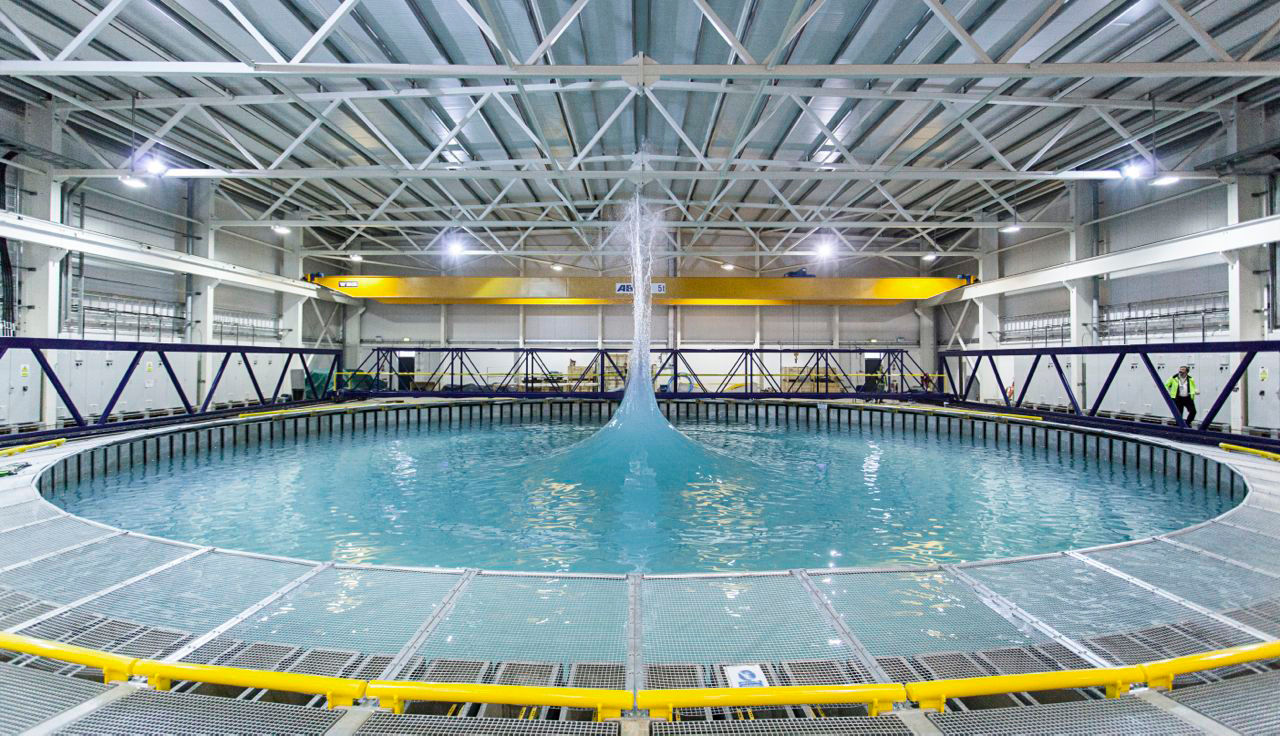 +30 more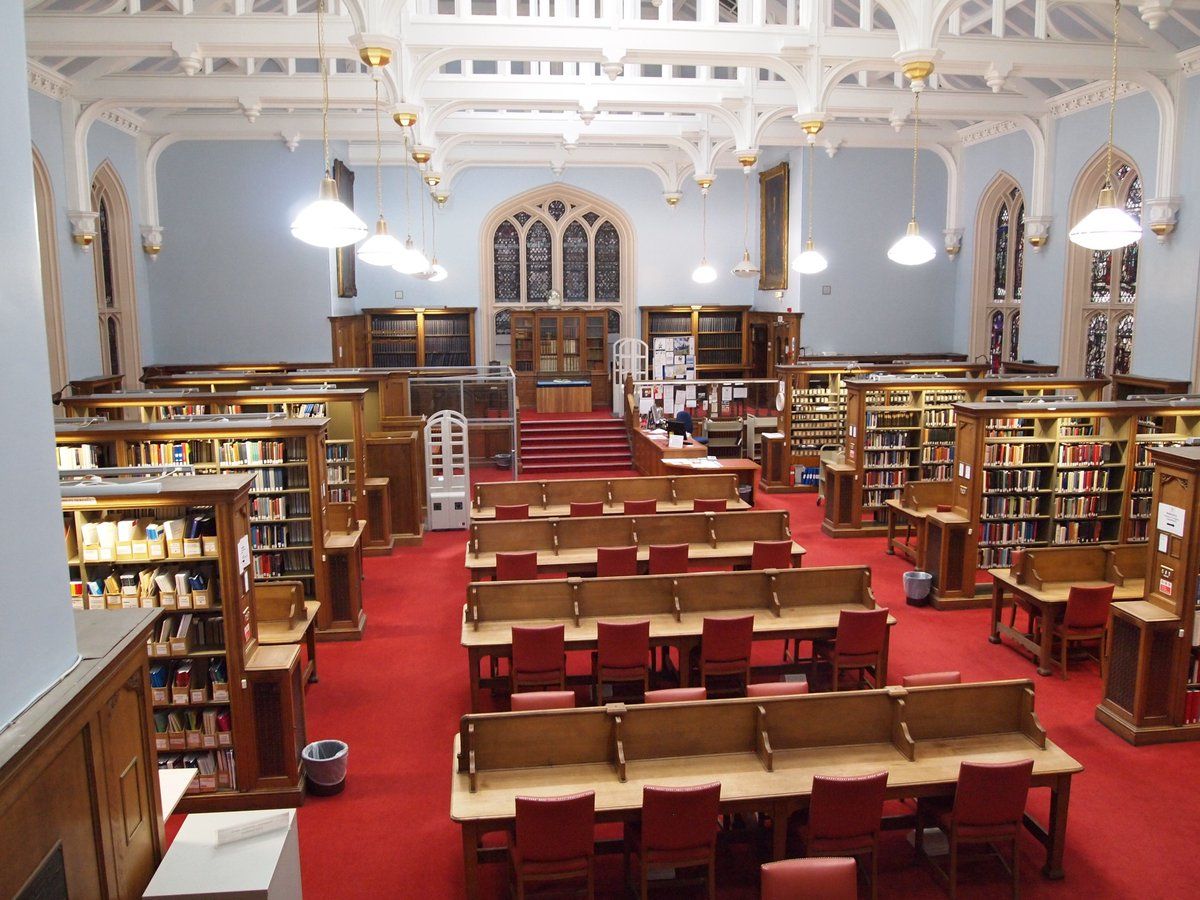 +30 more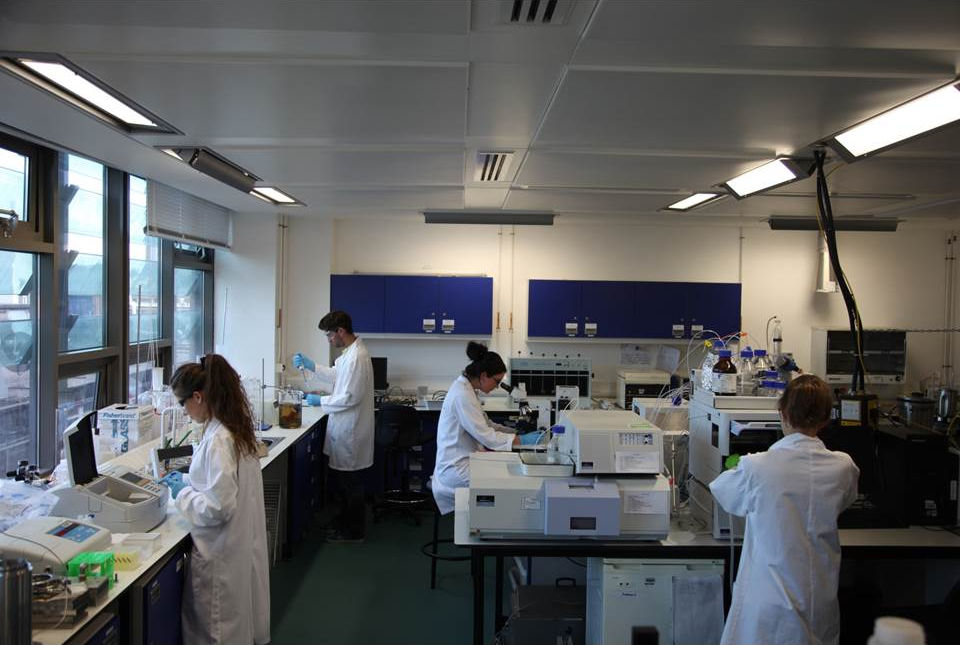 +30 more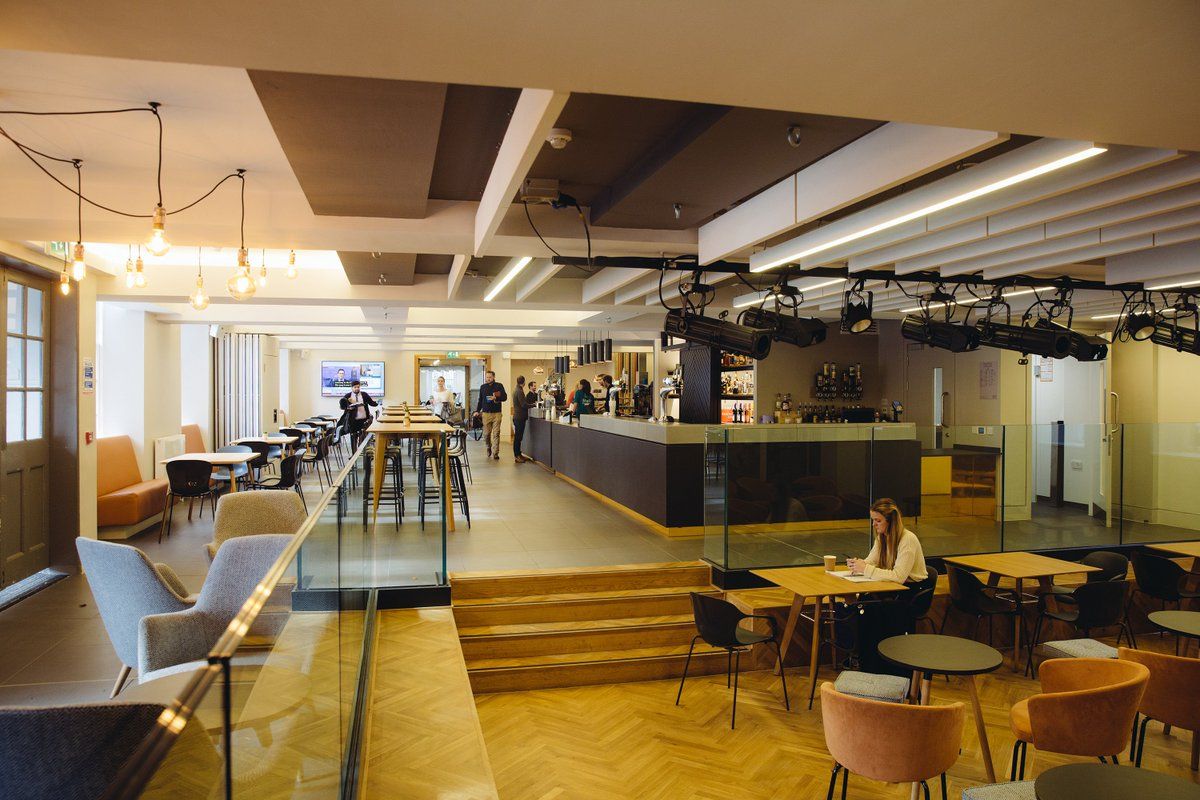 +30 more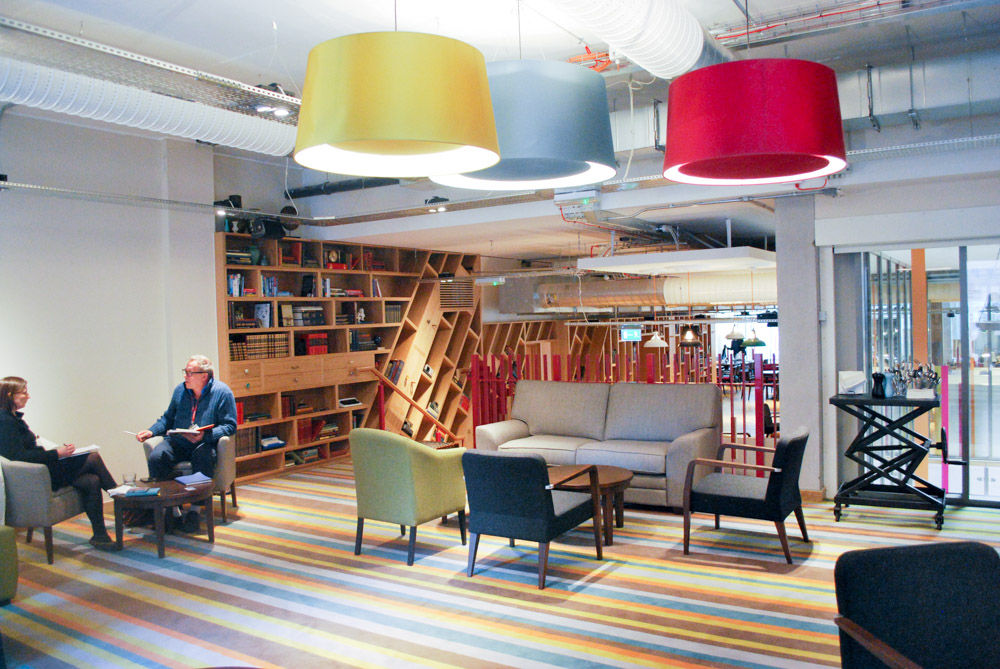 +30 more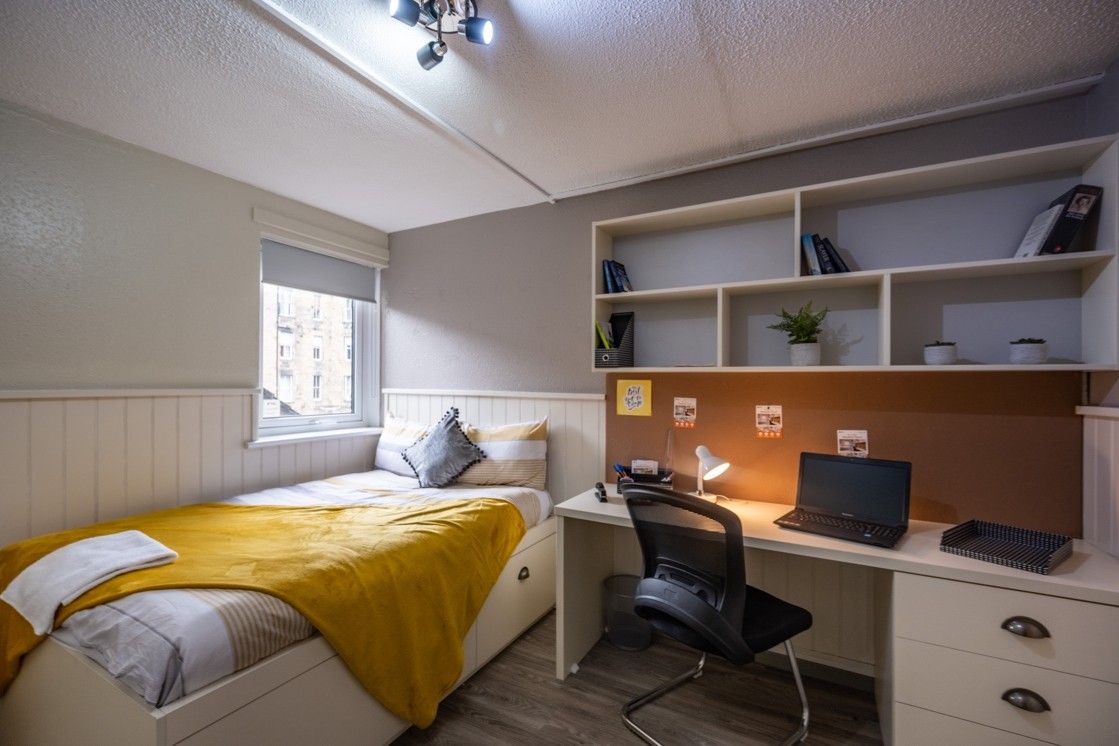 +30 more
upGrad's Accelerator Program
Low Cost

Enroll and save up to INR 60 lakh on study abroad courses

Post Study Work Visa

Eligible for up to 24 months of PSWP/36 months of OPT visa across countries like the USA, UK, Germany, Canada and more

Get

4x ROI

Explore attractive career opportunities & better ROI across robust global economies
Explore Accelerator Programs
More About The University of Edinburgh
The Infrastructure of the University of Edinburgh
The University has three colleges that overlook 21 schools. All three colleges offer a great range of opportunities for cross-disciplinary research:
The College of Arts, Humanities & Social Sciences includes 11 schools. It studies community well-being, culture, policy, and professional practices.
College of Medicine & Veterinary Medicine includes five prime research institutes, all promoting the concept of 'One Medicine.'
College of Science & Engineering researches Pure and Applied Science and Engineering in all its seven schools.
The University also undertakes initiatives in animal research.
These colleges and research units mainly operate from five university campuses:
Western General
The King's Buildings
Little France
The University General Area
Easter Bush
Besides the excellent world-leading English language and linguistics research, the university also offers a British sign language plan and Gaelic learning opportunities.
Academics at the University of Edinburgh
Students must undertake the University of Edinburgh admission process online through the Universities and College Admissions Service (UCAS).
Some relevant dates for the 2023 admission cycle are:
September 1, 2022: Applications open for the 2023 batch.
October 15, 2022: Application deadline for medicine programs.
January 25, 2023: Application deadline for all of the UK.
June 30, 2023: UCAS application deadline for all international and EU students. Advisable to apply by January 25 since deadline dates are subject to changes.
Admission Procedure for the University of Edinburgh
The University of Edinburgh admission process is simple. It includes the following steps:
Research your options and explore the subject of your interest
Use the 'degree finder' option to find the degree of your choice
Check the UCAS application timetable to submit your applications timely. Be mindful of the deadline.
Submit all the mandatory documents concerning results of proficiency exams and other supporting documents like LOR, SOP, essay, resume, previous degrees, etc.
Keep track of your application online.
Wait for a few weeks while the university processes your application.
If you receive an acknowledgement letter, apply immediately for a visa and figure out accommodation.
Admission Requirements for the University of Edinburgh
The University of Edinburgh's admission requirements are as follows:
Grades: Evidence of school/college grades, along with a fair prediction of UCAS grades.
English language: Evidence of English language proficiency
Grade prediction: Any other fair prediction for the qualifications listed in the application.
Personal statement: Show your prior understanding and keenness to study a specific subject. List down all your qualities, skills, and experiences and demonstrate a genuine sense of the implications of your subject choices on your career. Add appropriate work and volunteering experience.
Research proposal: This is a must if you are applying for a research program.
References: Reference from any teacher, tutor, or recent employer is required.
As of 2021, the offer rate of the University of Edinburgh stands at 47%, and the University of Edinburgh's acceptance rate is 46%.
Through its 351 undergraduate subject courses and 511 postgraduate subject courses, the university offers excellent learning opportunities.
Popular Courses at the University of Edinburgh
Some of the most popular undergraduate courses include:
Bachelors in Architecture
BSc in Artificial Intelligence and Computer Science
BSc in Applied Mathematics
Some top postgraduate courses include:
MBA
MA in Economics
MSc in Data Science
MSc in Management
MSc in Accounting and Finance
A student is expected to undertake 120 credits in one year academically, where one semester equals 60 credit points. Any more than that might not be very easy. Although, if a personal tutor agrees, you can take additional courses, too.
Students can only take up additional credits in their third year to compensate for the lack of credit points in the first two years. Additionally, most courses come with 20 credit points, but some courses can also have 10 or 40 credit points.
The University of Edinburgh also offers top-notch Masters, MBA, and Ph.D. programs. Some of these are:
MSc in Accounting and Finance
MSc in Business Analytics
MSc in Management
MSc in Marketing
MSc in Finance
MSc in Human Resource Management
Executive MBA
MBA (with International Exchange)
Masters of Research
Ph.D. in Management
The college calendar for the year 2022-2023 is as follows:
Semester 1: September 19-December 26, 2022
Semester 2: January 16-May 26, 2023
Lastly, the university offers leaves for Christmas, Easter, and summer vacations for undergraduate students, but master's students cannot avail themselves of any summer break. But research students can take leaves when required, post-approval from authority. They are also approved for eight weeks of vacation.
Extracurriculars and Diversity at the University of Edinburgh
The University's dedication towards excellence is not only limited to academia. The beautiful Scottish University offers several clubs and societies to help students develop an interest.
Students can socialize, meet like-minded people and curate a hobby to build their personality. One can enroll themselves in any sports club ranging from athletics, archery to taekwondo and trampolining. The sports union includes about 60 sports clubs, both indoor and outdoor. They vary as per the ability level– from novice to genius.
From practice matches to frequent coaching, the plethora of opportunities on the national and international level is second to none. The University also has over 290 student-led societies and volunteering groups.
Additionally, students can also join clubs and societies to hone their skills or make friends from across the world. These societies range across academics, gaming, media, political, dance, music, theater, volunteering, physical and outdoor, etc.
Besides recreational activities and clubs, the University is mindful of its diverse students. It champions gender equality, LGBTQ+ support, race equality, and disability friendliness. After all, about 31.8% of students of the university come from across the world.
Career at the University of Edinburgh
As per Times Higher Education, Global Employability University Ranking, 2021, the University is ranked 10th across the UK as far as the graduates' employability rate is concerned. The Highfliers Research also claims that the University is the 13th most targeted in the UK by all the recruiters.
QS World University Rankings 2022 puts the University on 25th rank regarding how attractive the university graduates are across the world!
Additionally, Edinburgh is an excellent start for any student who desires an ideal training ground, massive growth in skills, and a promise of a great career. The university notes that 96.5% of its students get employed or jump into post-graduation, six-month after they graduate.
It is also important to note that the university has its roots in the industry, and several employers organize recruitment and placement drives. Some of the employers that scout for talented graduates from the university include:
EY
Standard Life
McKinsey
Avaloq
Attacat
World Bank
Leonardo
Thermofisher
These recruiters offer an average of about £49,500 (INR 49.37 lakhs) after five years of graduation to Edinburgh alumni. The University too offers support for entrepreneurs via Edinburgh Innovations' enterprise service and internship opportunities for Ph.D. students, irrespective of if a student is enrolled part-time or on-campus.
Moreover, the Career Service staff of the university is committed to offering a plethora of opportunities. It allows for advertising during and after semesters and vacations and also provides one-on-one meetings with several employers, whether from MNCs or small SMEs.
So, be rest assured that the university's career service will be there for you, providing all the necessary tools and personalized guidance to assist with job search, application, and interview prep!
Famous Alumni
Some of the notable alumni include:
Charles Darwin– famous naturalist
Alexander Graham Bell– Inventor of the telephone
Sir Arthur Conan Doyle– Physician
David Hume– Philosopher and historian
Sarojini Naidu– Poet and freedom fighter
Kevin McKidd– Actor
Financial Information of the University of Edinburgh
For the 2021 entry, the tuition fees for full-time undergrad international and EU students are £22,000 (INR 21.96 Lakhs) for classroom and £28,950 (INR 28.90 Lakhs) for laboratory. It's advisable to check the University's website to find the accurate fees for a specific program.
Lastly, let's take a quick look at the 2022-2023 fees for undergraduate international students for some of the popular courses:
Also, here's a quick check on the 2022-2023 fees for postgraduate international students for some of the most popular courses:
| | |
| --- | --- |
| Program Name | Fees for International Students |
| Architecture (M Arch) | £30,400 (INR 30.33 Lakhs) |
| Accounting and Financing (MSc) | £34,700 (INR 34.62 Lakhs) |
| Artificial Intelligence (MSc), full-time | £35,900 (INR 35.81 Lakhs) |
| Religion and Literature (MTh), One-year full-time | £25,300 (INR 25.24 Lakhs) |
| Contemporary History (MSc), full-time | £25,300 (INR 25.24 Lakhs) |
| Corporate Law (LLM), full-time | £25,300 (INR 25.24 Lakhs) |
| Philosophy (MSc), full-time | £26,300 (INR 26.24 Lakhs) |
To live abroad at a foreign university, it is crucial to plan a budget for your accommodation, books, entertainment, food, clothes, travel, and bills. On average, this will cost you about £8,500 to £11,000 as an undergraduate living in Edinburgh.
However, this would vary depending on your lifestyle, choice of accommodation, and other factors that may be specific to you.
Top UK Universities
The University of Edinburgh
Disclaimer
All information provided on this page is for general use and upGrad Abroad is not responsible for any errors or omissions. Any action taken upon the information found on this website is strictly at your own risk.