Leeds Trinity University
Leeds, UK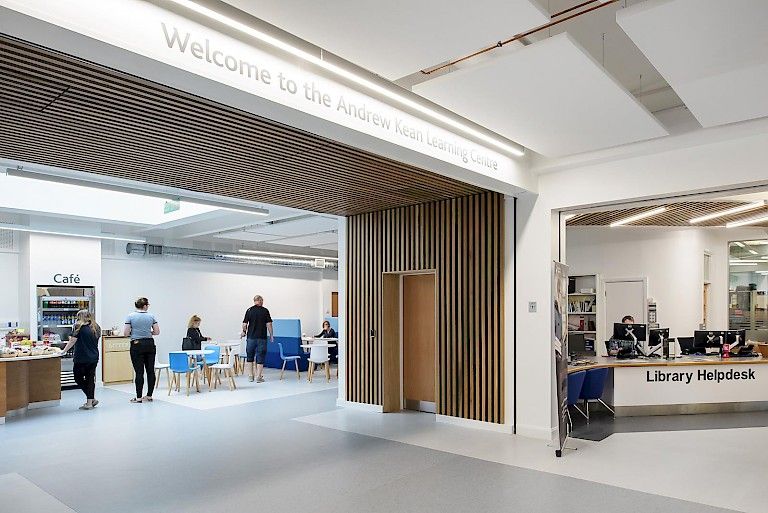 1
No of Courses
#
Rank(QS Top Universities)
Government
University Type
https://youtu.be/mC4G1p3sluA
Course Fee

INR 27.75L (Total)

Exam Accepted

NA

Intake Session

SEP 2024
About University
Brownberrie Lane Horsforth, Leeds, LS18 5HD United Kingdom
Founded in 1904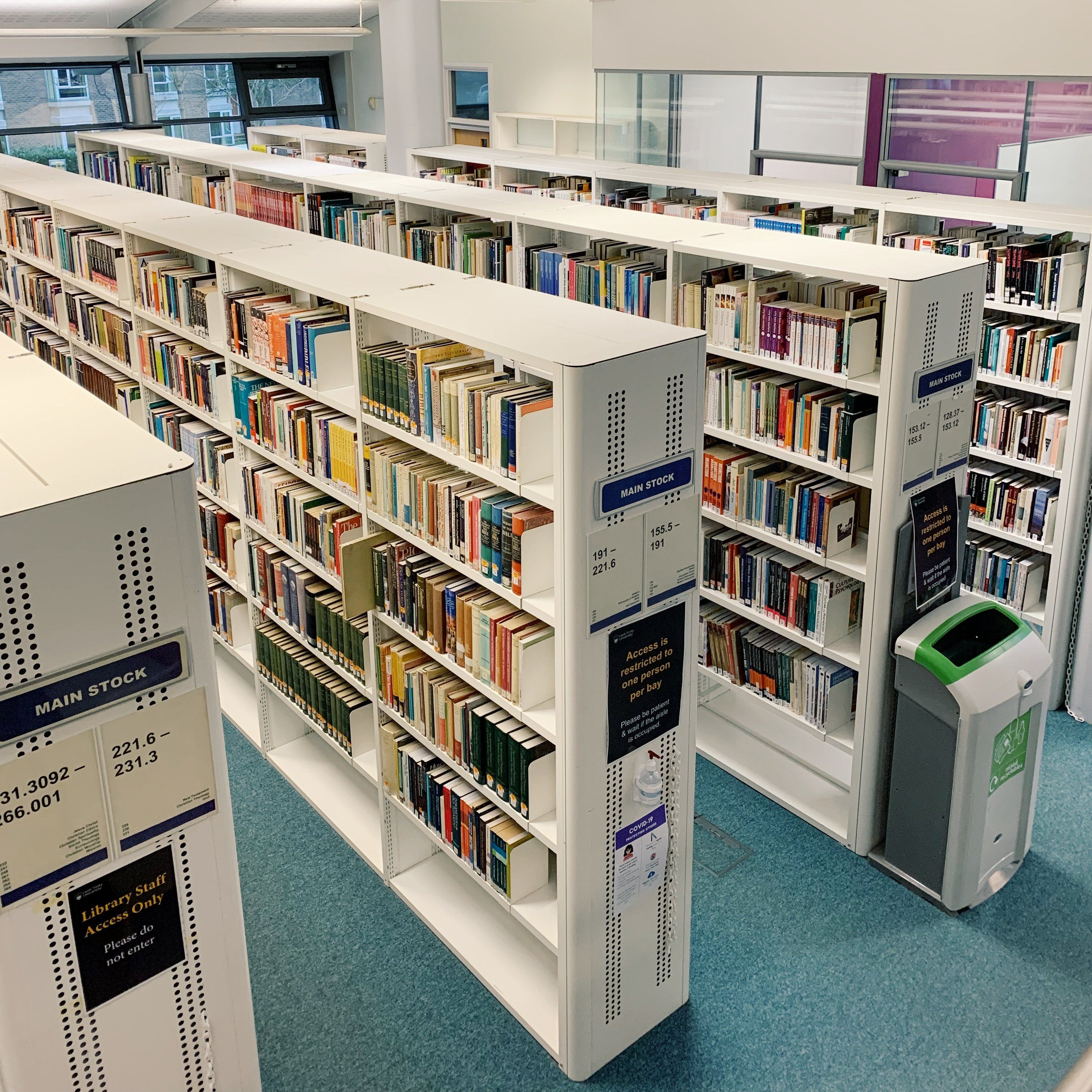 +14 more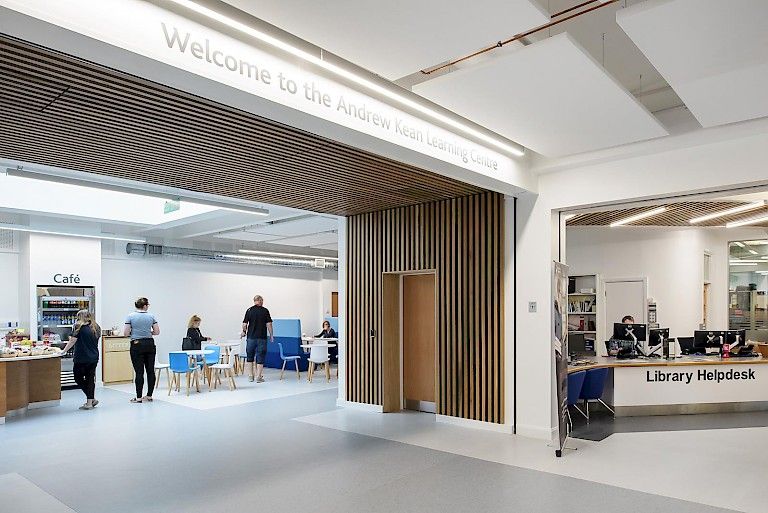 +14 more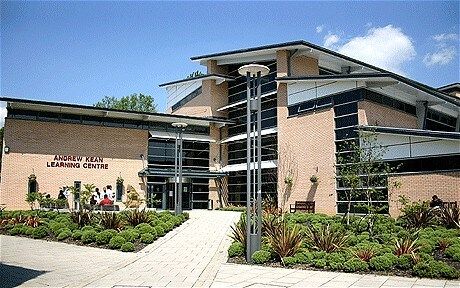 +14 more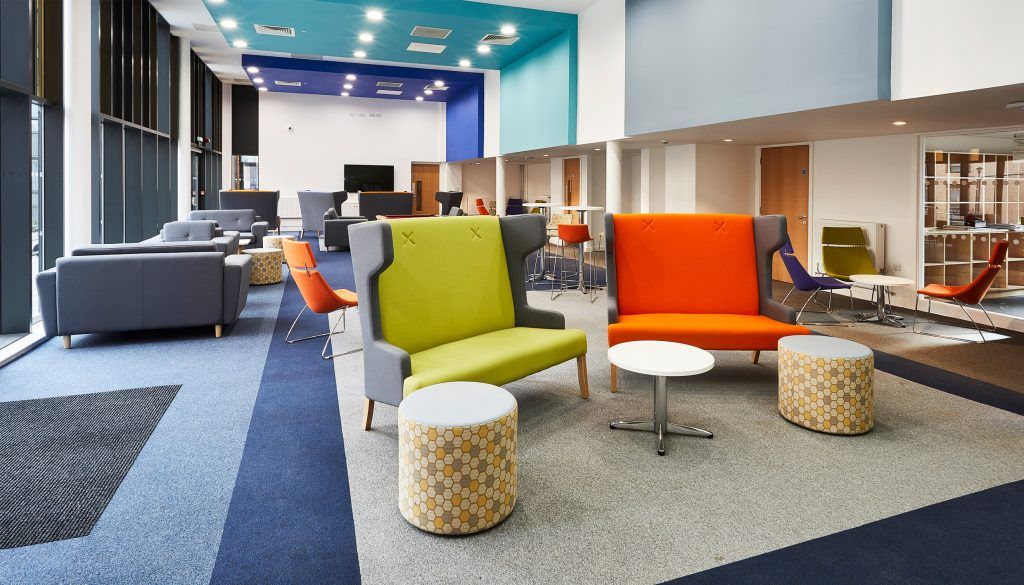 +14 more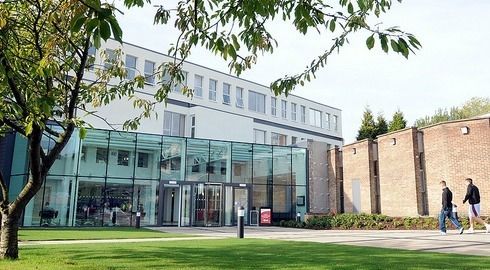 +14 more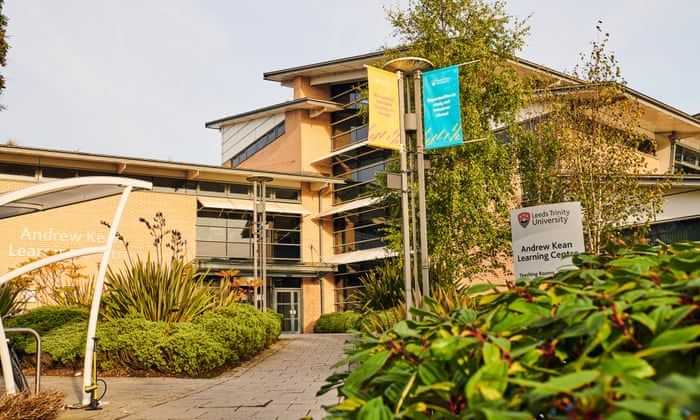 +14 more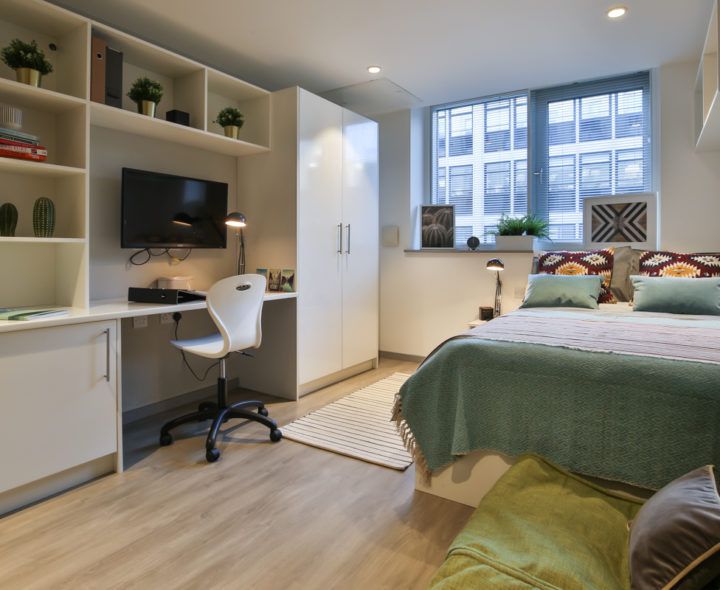 +14 more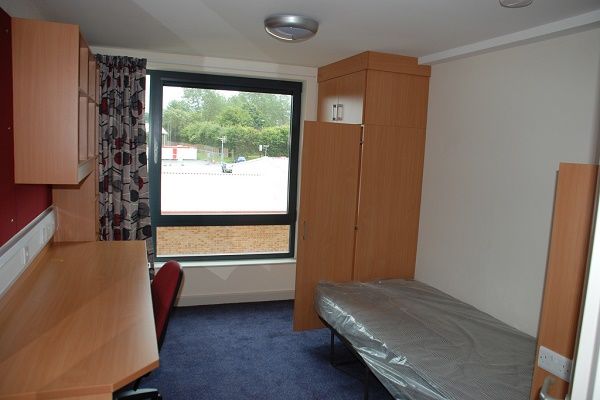 +14 more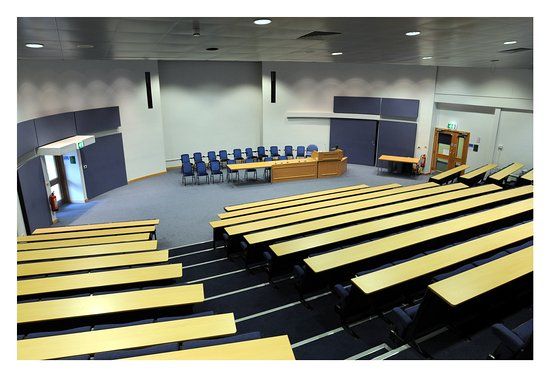 +14 more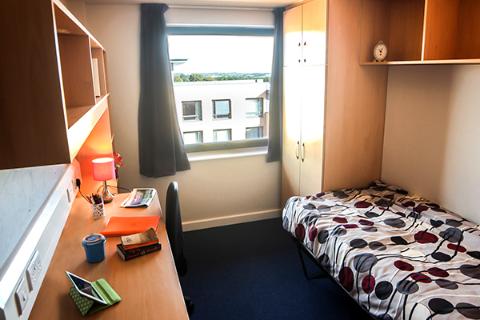 +14 more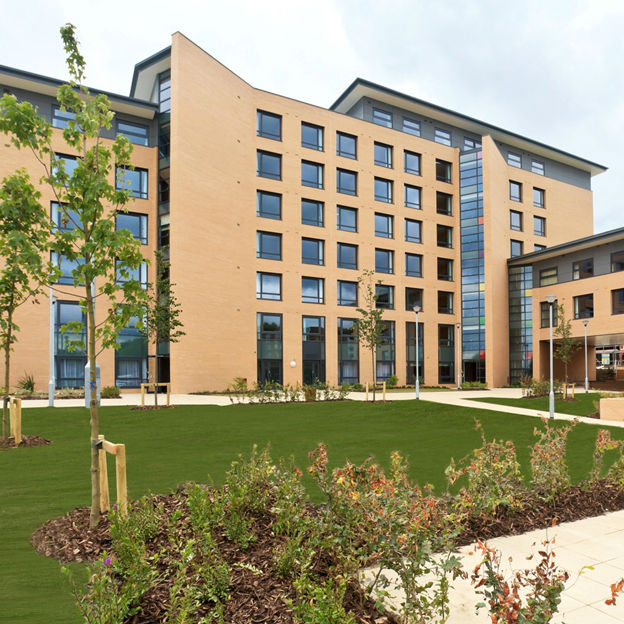 +14 more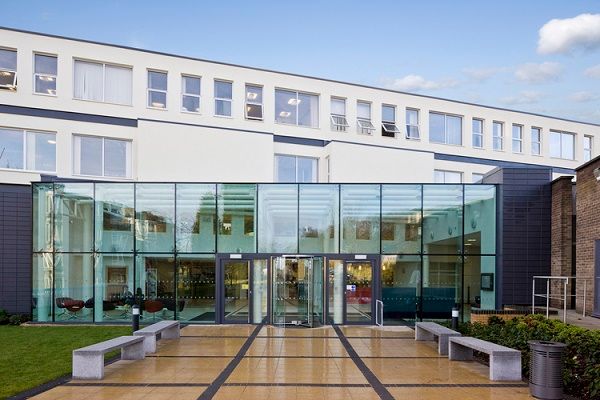 +14 more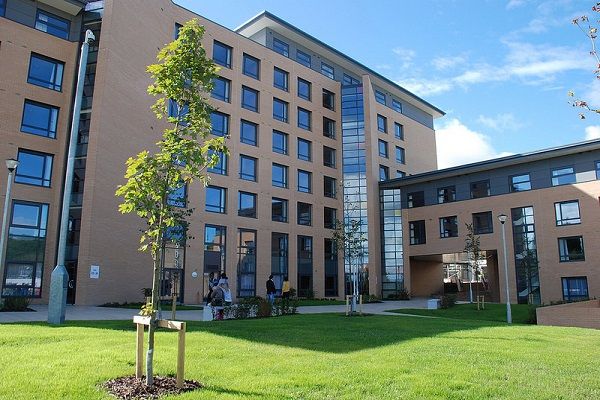 +14 more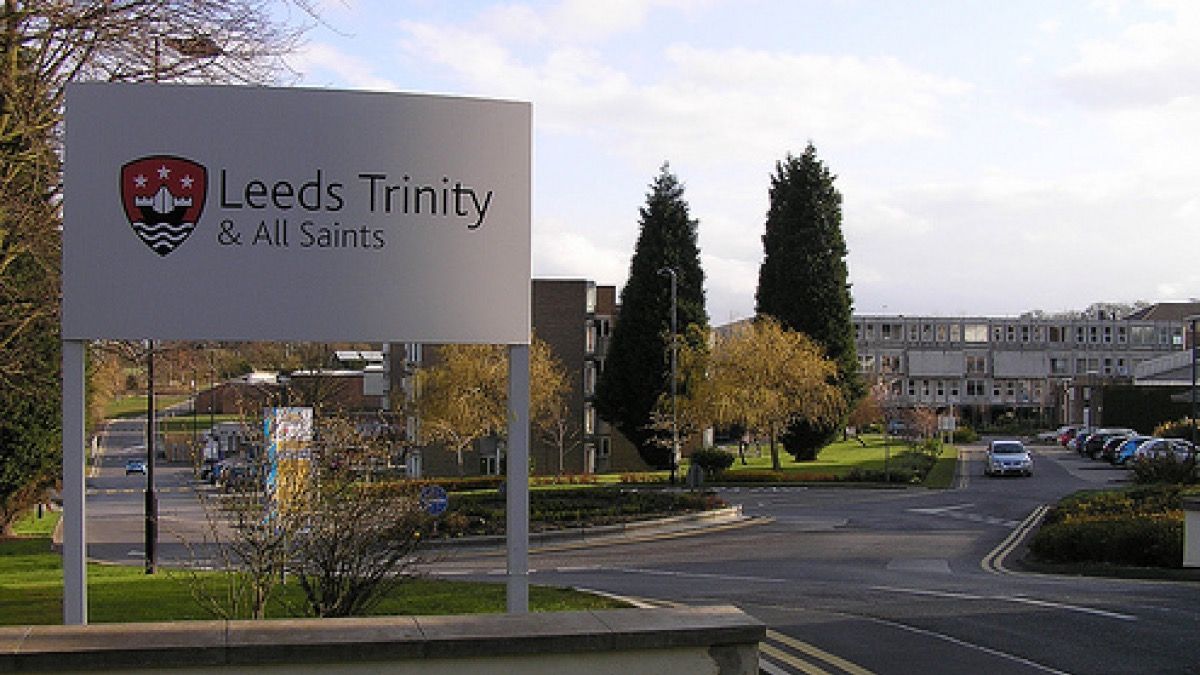 +14 more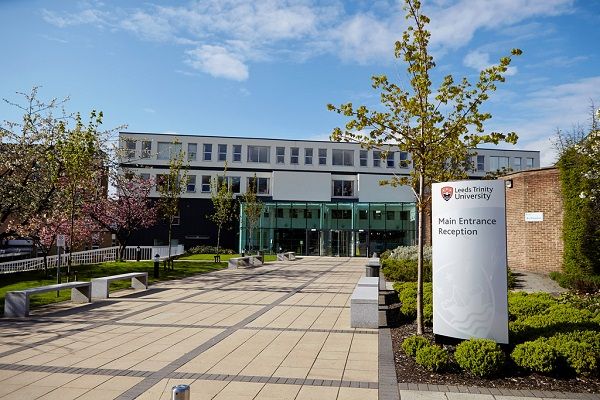 +14 more
upGrad's Accelerator Program
Low Cost

Enroll and save up to INR 60 lakh on study abroad courses

Post Study Work Visa

Eligible for up to 24 months of PSWP/36 months of OPT visa across countries like the USA, UK, Germany, Canada and more

Get

4x ROI

Explore attractive career opportunities & better ROI across robust global economies
Explore Accelerator Programs
More About Leeds Trinity University
The infrastructure of Leeds Trinity University
Here's a sneak peek into the campus facilities available at the university:
Andrew Kean Learning Centre: A hub that encompasses all the IT facilities, libraries, social learning spaces, and a cafe.
Centre for Journalism: Provides industry-relevant learning, vocational training and teaching, and placements within its accomplished top-flight media houses.
Media Centre: Provides industrially used equipment and production spaces to produce high-quality work across various platforms. Additionally, the bonus includes bespoke media training, equipment hire, and guidance from Media Loans and Helpdesk team.
Hurol Ozcan Enterprise Centre: Extends help to graduates and students to develop their business. It offers knowledge about self-employment, funding, and the environment to work on ideas, such as specific software and IT facilities.
Edge: A state-of-the-art gym, fitness, and wellbeing facility including a 25m 8-lane swimming pool and one of the biggest university gymnasiums in the UK.
Research is one of the top priorities at this university. The Leeds Centre for Victorian Studies is the focal point of the university's endeavour to provide cutting-edge knowledge.
The Leeds Centre for Victorian Studies possesses a reputation for being an internationally-recognized center for studying the contemporary concept of the Victorian era. It has dedicated the last 25 years to reconsidering and redefining the concept.
In addition, they work on querying and testing chronological limitations by reinterpreting the notions of 19th century Victorianism.
Academics at Leeds Trinity University
The Leeds Trinity University entertains applications during the autumn timeline. The application deadline for most programs is 30th June. Although students can still apply till 4th July, these applications will only be considered in case of any available vacancies.
In terms of the Trinity University admission process, you need to follow the below-mentioned steps:
Apply online for any undergraduate course through the UCAS Hub by May
You can start submitting the offline applications to UCAS by September
January is the deadline for the offline UCAS applications
UCAS Extra will start accepting modifications to the application from February for students who want to add another choice
The applications submitted after 30th June will go into the 'Clearing' category
The UCAS Extra portal will freeze in July, followed by the consideration of the Clearings
Additionally, the following are the Leeds Trinity University admission requirements:
Students who don't hold English as their first language need to pass one of the English language proficiency tests to become eligible for bachelor's and master's courses. A final IELTS score of 6 with no component being less than 5.5 is mandatory.
Admissions in MA Journalism require an IELTS score of 7 overall, with at least 6.5 in each section. Additionally, scores of tests such as TOEFL iBT, PTE Academic, GCSE and IGCSE, Cambridge English, etc., will also be considered.
If you don't meet these requirements, you can also apply after completing a pre-sessional English course provided by the university.
The students who have graduated from the Thames Examination and Training in English are also eligible for admission.
It would help if you possess two Level 3 qualifications, one in Grade 4/C in GCSE English Language and two whole Level A qualifications. You will also need different requirements like Initial Teacher Training (ITT) for a few other courses.
Additionally, you can participate in part-time undergraduate courses by downloading and filling out this part-time application form.
The eligibility criteria for Indian students to apply in undergraduate courses involves completing standard XII with at least 70%. Besides, enrolment in postgraduate courses demands Indian students to complete their bachelor's degree with at least 50%.
English Proficiency Test
Minimum Score
TOEFL iBT

A total score of 75 with minimum scores of

Listening- 17

Reading- 18

Speaking- 20

Writing- 20

PTE Academic

Listening- 51

Reading- 51

Speaking- 51

Writing- 51

Cambridge English: Advanced (CAE)
A minimum total score of 169, with no component under 162
Cambridge English: Proficiency (CPE)
A minimum total score of 180, with no component under 180
Trinity College London Integrated Skills in English (ISE)
ISE II, ISE III, ISE IV, with Merit in Writing and Writing
Caribbean Secondary Education Certificate, English
Grade 1 or 2 followed by an interview to assess fluency in spoken English
Oxford Test of English
A minimum total score of 126 with no score under 111
The Leeds Trinity University acceptance rate differs from one course to another. Undergraduate programs boast a greater acceptance rate than the courses in the postgraduate program.
Courses Offered at Leeds Trinity University
The university allows education in 106 undergraduate courses in Law, Film-Making, Business Administration, Psychology, Science, and Sociology. The university also offers 31 postgraduate courses, research programs, and 9 apprenticeships.
Here is a list of some popular and unique undergraduate courses offered by the university:
Professional Policing
Business and Enterprise
Creative and Professional Writing
Photography with Foundation Year in Arts and Communication
Journalism BA (Hons)
Criminology BA (Hons)
Digital Marketing BA (Hons)
Computer Science BSc (Hons)
Sports Coaching BSc (Hons)
In terms of postgraduate specializations, here's a list of some of the well-known degrees provided by the university:
Law LLM
Project Management MSc
Inclusive Leadership PG Cert
Master of Business Administration MBA
Forensic Psychology MSc
Health and Wellbeing in the Workplace PG Cert
International Business MA
Victorian Studies MA
Furthermore, here's a list of all the apprenticeships offered by the university:
Business-to-Business (B2B) Sales Degree Apprenticeship BSc (Hons)
Chartered Manager Degree Apprenticeship BA (Hons)
Professional Practice in Digital Marketing BSc (Hons)
Senior Leader PG Dip
Police Constable Degree Apprenticeship BA (Hons)
Graduate Diploma in Professional Policing Practice Diploma
Supply Chain Leadership Professional Degree Apprenticeship BSc (Hons)
Children Young People & Families Practitioner Higher Apprenticeship Certificate
Children, Young People and Families Manager – Higher (level 5) Apprenticeship Diploma
You will also need a specific number of credits to graduate and acquire the final degree. Although these requirements will vary from course to course, here's an overview of the same:
Program
Minimum Credit Volume to opt
Minimum Credit Volume to pass in the highest level
Master (PGT)
180
120
Postgraduate Diploma (PGDip)
120
75
Postgraduate Certification (PGCert)
60
40
Bachelor in Arts (BA QTS) (4 years minimum)
480
120
Bachelor (Hons)
360 minimum
120
Bachelor (Ordinary)
300
60

Professional Graduate Certificate

(PGC)

120
120
Foundation Degree (FD)
240
120
Diploma of Higher Education (DipHE)
240
120
Diploma
180
60

Certificate of Higher Education

(CertHE)

120
120
Some important term dates for the academic year 2022-23 are as follows:
Introduction week– 27th September to 3rd October 2022
Autumn term– 4th October to 10th December 2022
Spring term– 3rd January to 8th April 2023
Summer term– 18th April to 1st July 2023
Extracurriculars and Diversity at Leeds Trinity University
Upon enrolling at Leeds Trinity University, UK, you automatically become a part of the Students' Union. Although it functions in sync with the university, the Students' Union is an independent charity led purely by students. It represents the needs of the students and works to elevate their standard of living on campus.
Additionally, the union encompasses a variety of clubs and societies for students to get indulged in. There are around 300 clubs and societies revolving around various fields of interest, including football, politics, entrepreneurship, and drama. Furthermore, the union aids you in setting up independent groups with like-minded students.
A team of Course Reps and selected Council Members formed by the Students' Union help amplify the voice of the students. You can become a part of Course Reps or a member of clubs and Student Council. Moreover, working with this union is highly beneficial for your CV as it opens up a plethora of experiences.
Life on the campus is lively and full of celebrations such as Fresher's Week and the Graduation Ball. The Students' Union also plays an irreplaceable role in organizing these events and activities for entertainment and socializing purposes.
Not to forget, the primary social space of the campus, StUdio, is an area where students can watch live sports and relax. Here you can grab a bite, play karaoke, club nights, and have quiz nights.
Career/Professionals at Leeds Trinity University
The Leeds Trinity University starts introducing you to the international job scenario from the beginning of your campus life. Every program of this university entails one-on-one support and professional placements.
This university boasts a successful placement record of 93% of graduates, including students who completed at least 15 months of higher studies.
From the very beginning, the myFuture group presents various services to aid students in becoming employable for top organizations. They lead you during recruitments and help you strategize your career and find relevant jobs. Furthermore, they also guide you in exploring further study options.
Additionally, you should use the Career Passport feature to
Build a sharper understanding of the skills recruiters are looking for
Learn to extract ways to develop those skills from the various courses you've taken up
Gain the chance to practically apply their knowledge and skills through assessments, placements, and live projects
The myFuture online system serves as the notice board for graduate and student vacancies. Fortunately, the career support team also helps students earn while studying by attracting summer jobs and part-time jobs.
Career Support after Graduation
At Leeds Trinity University UK, the Graduate Employment Team offers assistance to students for almost three years after graduation. The benefits provided include
1-to-1 CV appointments and interview preparation aid
Help for elevating all areas of your professional career
Support in job hunting
Full access to all on-campus activities and events
All this talk about successful careers leads us to the list of some well-known university alumni. Some renowned names include
Sarah Baugh- Marketing Manager, Dynamic Networks Group
Aaron Horne- Physical Performance Coach at Strømsgodset TF
Gary Butterfield- Co-Founder and Executive Director of Everyday Juice Limited
Harpreet Kaur- Award-Winning Radio Presenter, BBC Asian Network and Television Host
Samantha Fray- Director of Talent Development at thinkBIGGER!
Ben Dudley- UX Writer, Adidas (Amsterdam)
Leon Siciliano- Supervising Producer, Business Insider
Financials at Leeds Trinity University
Apart from tuition fees, students must have some money to afford living costs. However, unlike numerous places in the UK, Leeds is not an expensive city.
The average living cost in Leeds is GBP 1,015 (~INR 1 lakhs) per month. This figure comprises accommodation, food, entertainment, and local travel.
The Leeds Trinity University fees vary from course to course. Moreover, it's reviewed every year.
The international tuition fees for the academic year 2022-23 are:
| | |
| --- | --- |
| Course | Tuition Fees |
| Three-year undergraduate degree course | GBP 12,000 (~INR 12 lakhs) (per year)* |
| Two-year undergraduate degree course | GBP 12,000 (~INR 12 lakhs) (per year)* |
| MA Childhood and Education | GBP 11,500 (~INR 12 lakhs) |
| MA Creative Writing | GBP 11,500 (~INR 12 lakhs) |
| MA Family Support | GBP 11,500 (~INR 12 lakhs) |
| MA International Business | GBP 12,500 (~INR 13 lakhs) |
| MA Journalism | GBP 12,500 (~INR 13 lakhs) |
| MBA | GBP 12,500 (~INR 13 lakhs) |
| MA Mental Health in Young People and Children | GBP 11,500 (~INR 12 lakhs) |
| PhD, MPhil or MbR (cost per year) | GBP 12,500 (~INR 13 lakhs) |
| MSc Psychology (conversion) | GBP 12,500 (~INR 13 lakhs) |
| MA Victorian Studies | GBP 11,500 (~INR 12 lakhs) |
| PGCE | GBP 12,500 (~INR 13 lakhs) |
*Undergraduate programs require the same fixed fee for every year of their course.
Top UK Universities
Disclaimer
All information provided on this page is for general use and upGrad Abroad is not responsible for any errors or omissions. Any action taken upon the information found on this website is strictly at your own risk.