Yeshiva University
New York, USA

2
No of Courses
#246
Rank(QS Top Universities)
Private
University Type
Amenities Included
Accommodation

Girls Hostel

Campus view

Classrooms

Laboratories
About University
500 West 185th Street, New York, NY 10033 212.960.5400
Founded in 1886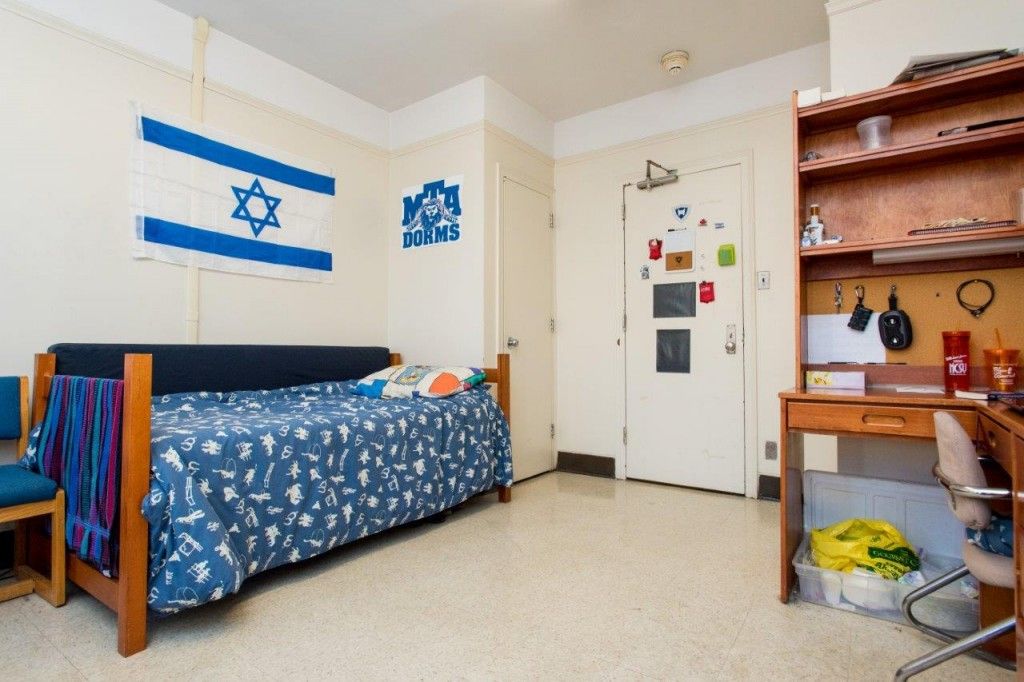 +9 more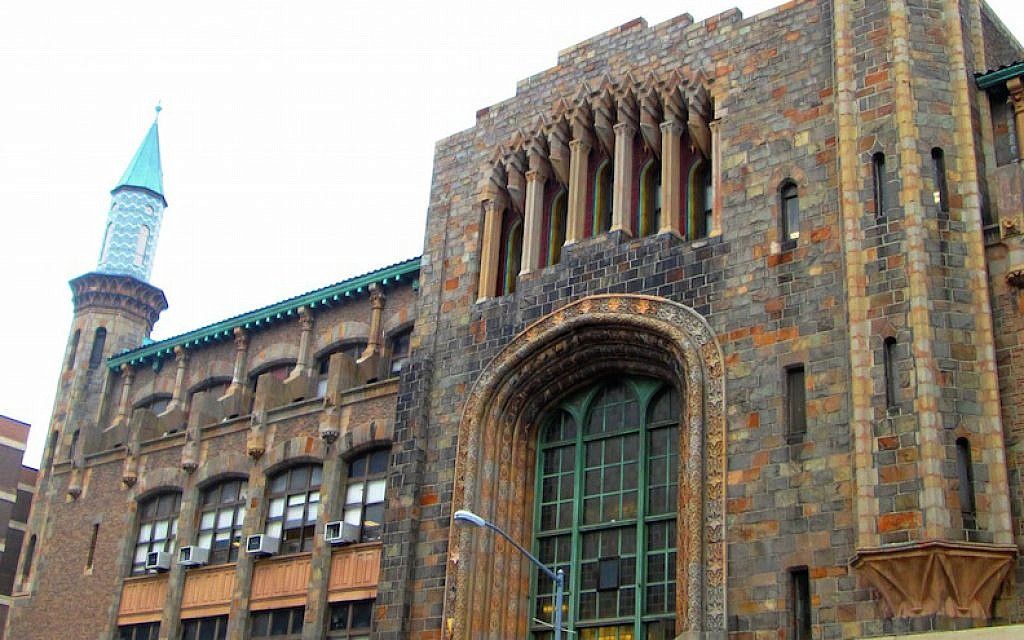 +9 more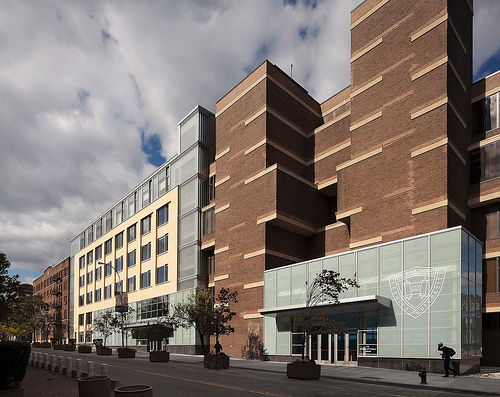 +9 more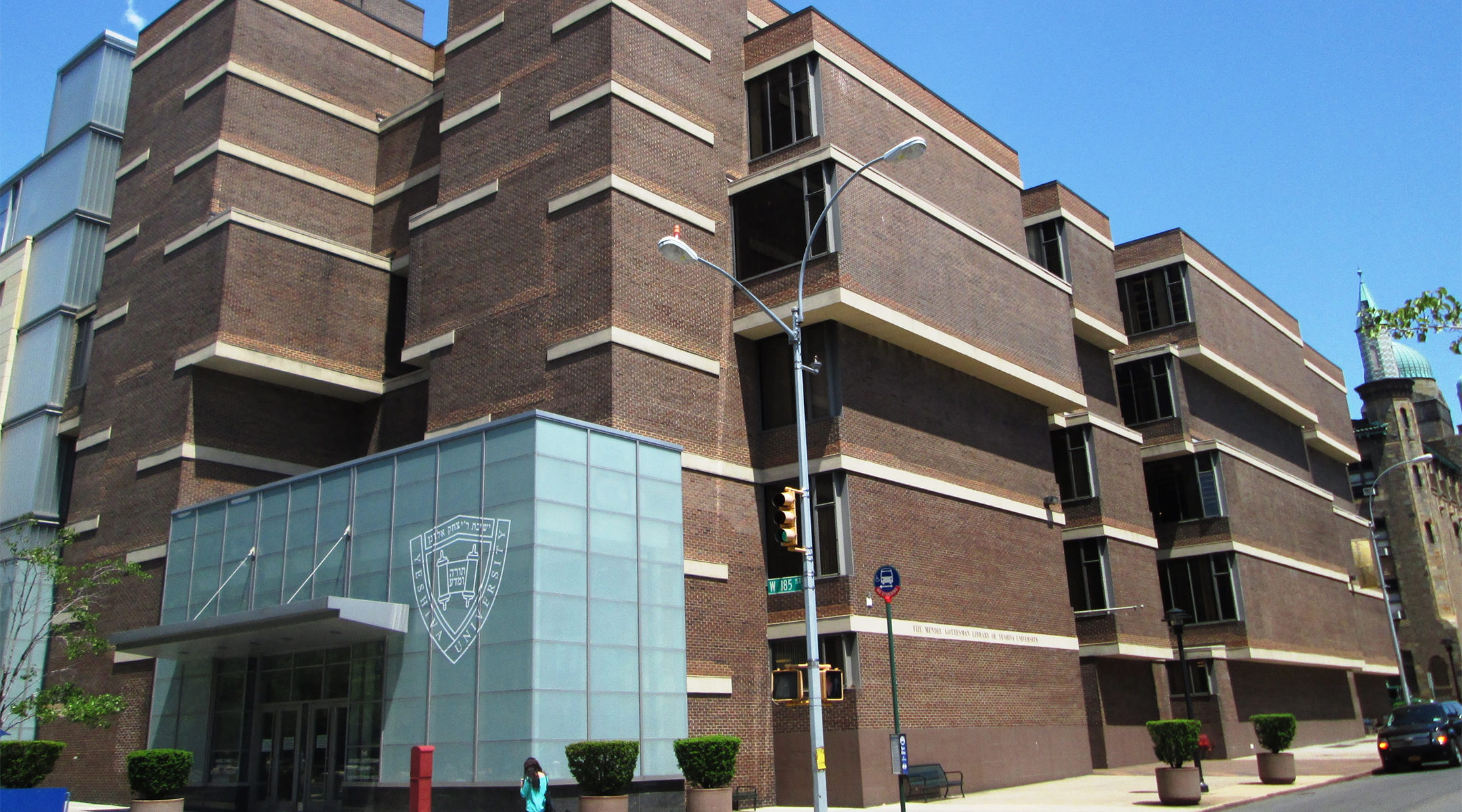 +9 more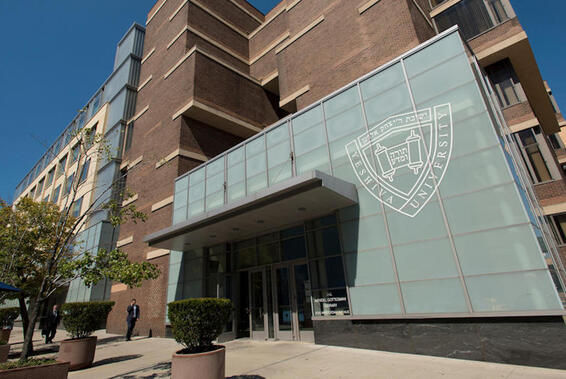 +9 more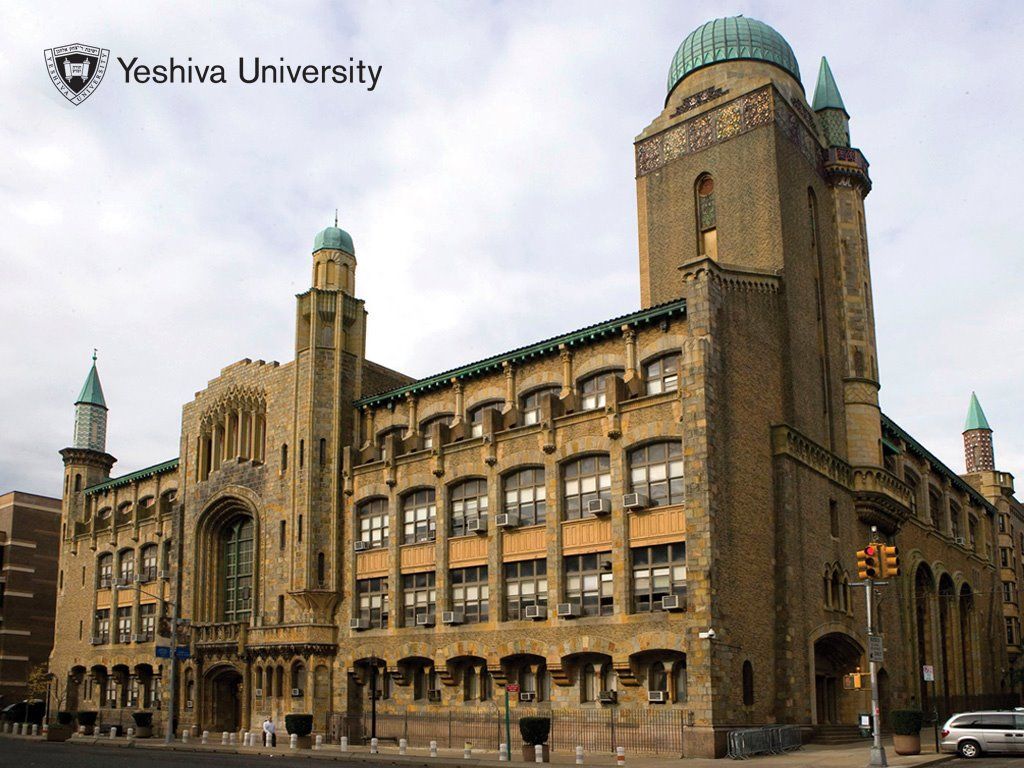 +9 more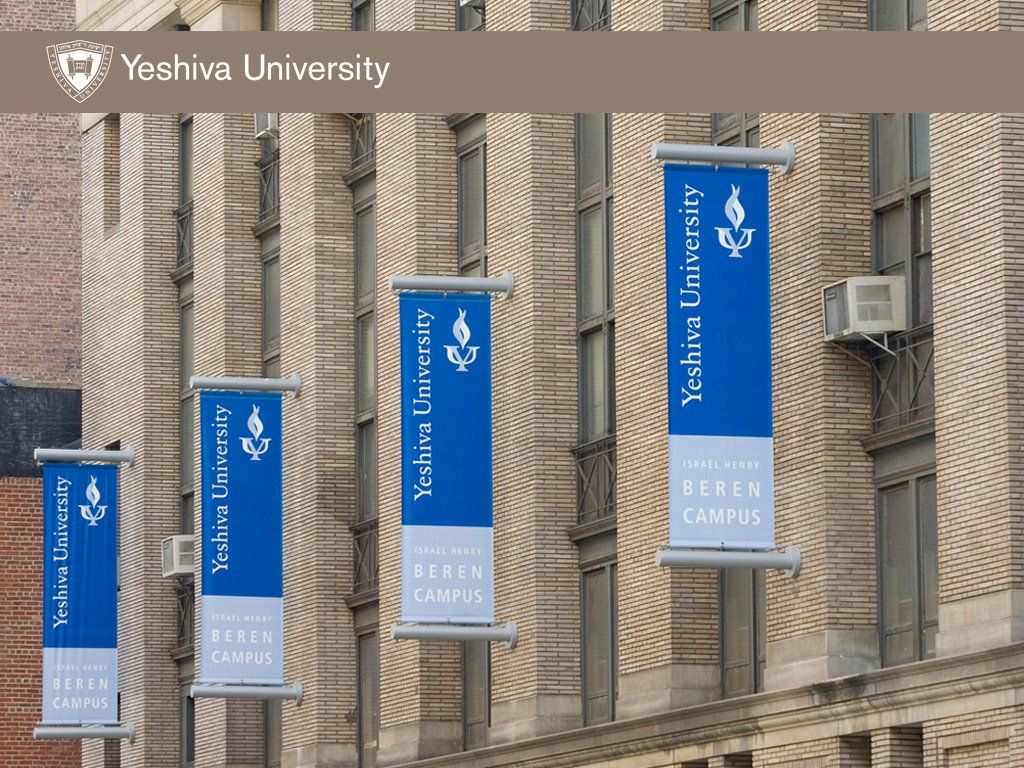 +9 more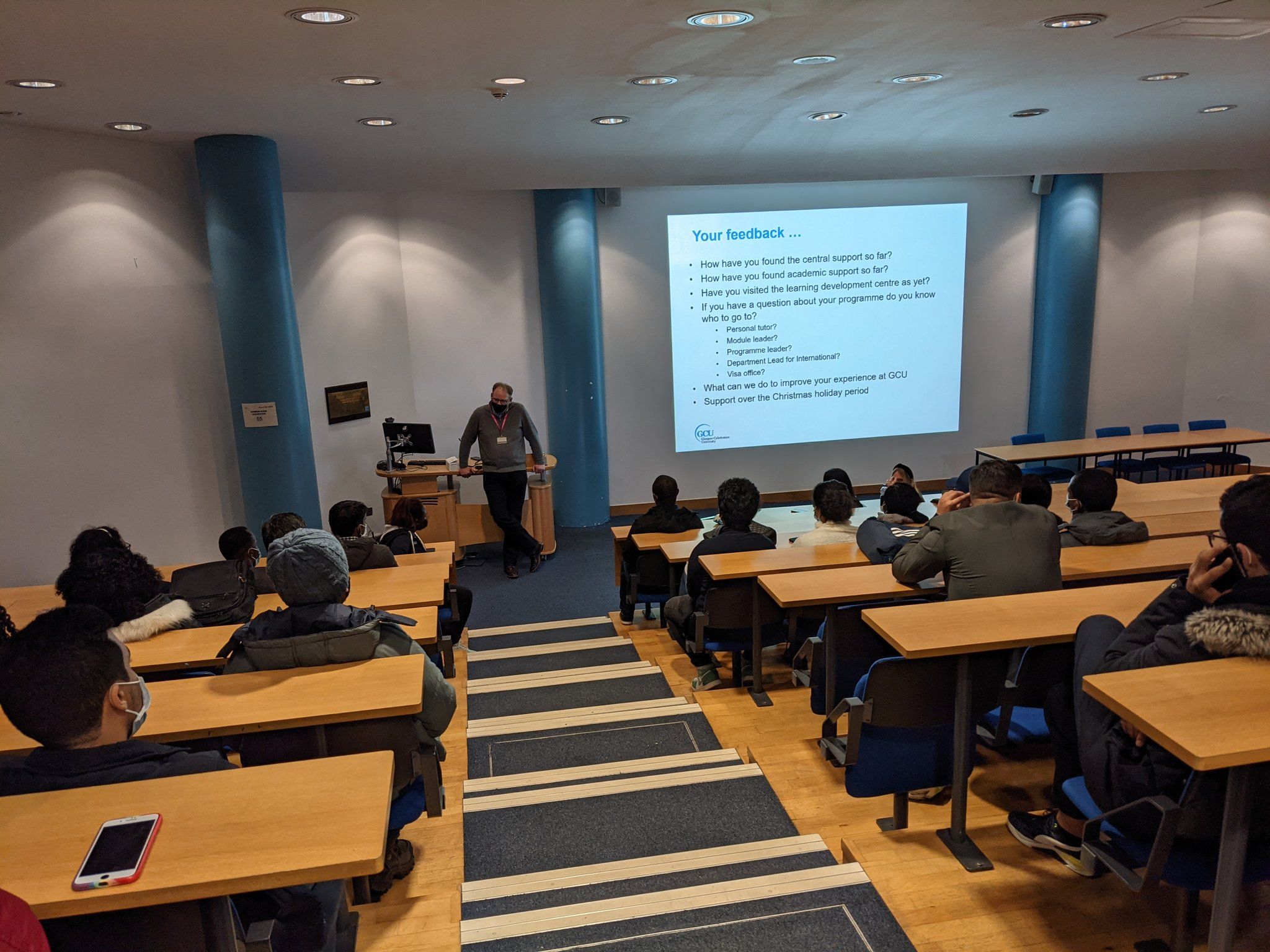 +9 more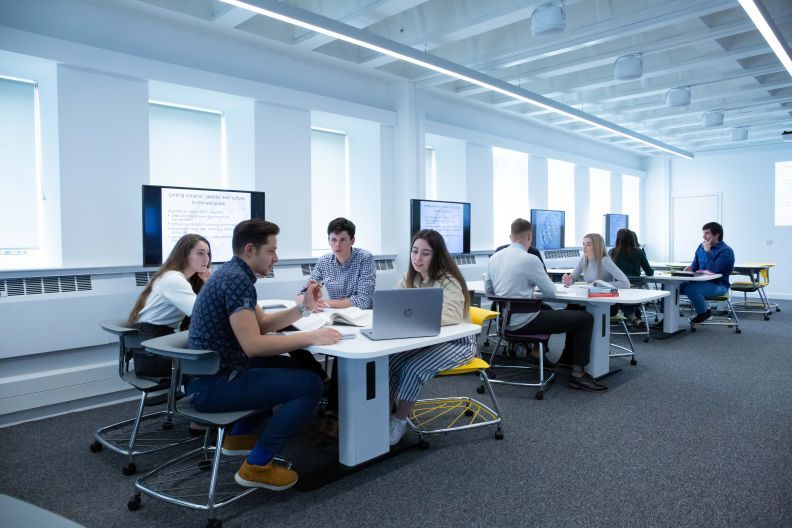 +9 more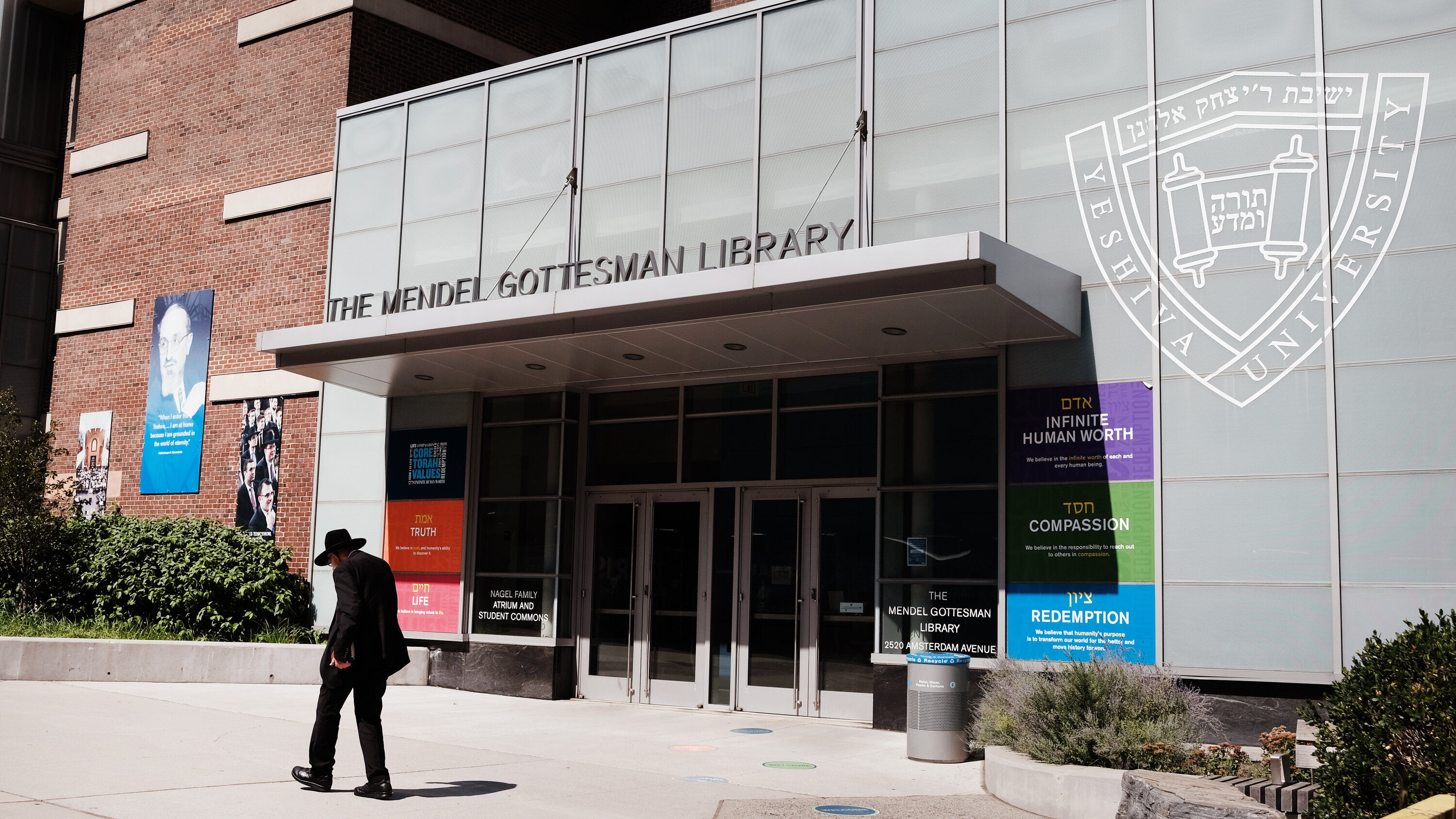 +9 more
upGrad's Accelerator Program
Low Cost

Enroll and save up to INR 60 lakh on study abroad courses

Post Study Work Visa

Eligible for up to 24 months of PSWP/36 months of OPT visa across countries like the USA, UK, Germany, Canada and more

Get

4x ROI

Explore attractive career opportunities & better ROI across robust global economies
Explore Accelerator Programs
More About Yeshiva University
Yeshiva University is a well-known university which is situated in New York. This private university has many notable alumni, such as Chaim Potak, Raymond Damadian, Nathan Lewin, and others. The Yeshiva University graduate schools include the Albert Einstein College of Medicine, a renowned medical college. Moreover, the campus life of this university is very popular. The athlete team of this university, in the name of Yeshiva Maccabees, is also very famous. The teaching faculty of this university is excellent, and the teacher-student ratio is also manageable. Many students worldwide get admitted to this university to jump-start their careers.
| | |
| --- | --- |
| Information | Details |
| Type of University (Public/Private) | This is a private university |
| Total Student Population | As of 2021, 6000 students study at Yeshiva University |
| Percentage of International Student Population | There are 10% of international students studying at this university |
| Acceptance Rate | The acceptance rate of this university is 60% |
| Number of Campuses (Domestic & International) | There are more than 3 campuses available on Yeshiva University including domestic and international campuses |
| Number of Scholarships Awarded | There are large number of scholarships available in this university |
| Official Website | |
| Yeshiva university address | 500 W 185th St, New York, NY 10033, United States |
About Accommodation
The main campus of Yeshiva University is situated in the Washington Heights neighborhood in New York City. The campus of this university is spread across a wide plot with many city blocks and has many modern and historic buildings. Some of the notable buildings within the campus include Furst Hall, Belfer Hall, Wilf campus Library, Rubin Hall, Gottesman Hall, Weissberg Commons, and many others. Other than this, there are many other locations, such as the Albert Einstein College of Medicine in the Bronx, Benjamin N. Cardozo School of Law in Greenwich Village, and Manhattan. This university's campus facilities are excellent and accommodate different kinds of students from different parts of the world.
| | | | |
| --- | --- | --- | --- |
| Accommodation option | Yeshiva University Campus | Description | Approximate cost (per year) |
| Rubin hall | Wilf campus | Suite-styled rooms with shared facilities | $ 12000-$15000 |
| Morgenstern Hall | Wilf campus | Traditional dormitory-style rooms | $ 11000 to $ 14000 |
| 35th street Residence | Beren cafe | This is an apartment-style suite with shared kitchen and common areas | $ 13000 to $ 17000 |
| Brookdale Residence | Beren campus | This is also an apartment-style kitchen with shared common rooms | $ 14000 to $ 18000 |
Yeshiva University Global Ranking
According to the US News and World Report, the ranking of Yeshiva University is # 261. However, the ranking of the university varies from time to time.
Acceptance Rate of the University
As per the information available online, the acceptance rate of Yeshiva University for the month of September 2021 was 60%. However, it must be mentioned that universities' acceptance rates can fluctuate from year to year. It depends on the number of applications received and the university's enrollment goals.
Top Courses Offered at Yeshiva University
This university is well known for the large number of courses it provides. This university provides both undergraduate and postgraduate courses for the students. Some of the popular undergraduate courses provided by the company include Biology, Business administration, Computer Science, Psychology, History, political science, and others. Moreover, this university also provides courses in sociology. In terms of post-graduate courses, the students will get LLM courses, MD courses, and others. However, the costs of these courses can vary according to the course taken and the financial aid provided to the students.
| | | |
| --- | --- | --- |
| Undergraduate courses | Description | Tuition costs approximately (in $) |
| Biology | Studying of living organisms | $47500 |
| Business administration | Various aspects related to business administration | $ 47500 |
| Computer science | Study of algorithms and computer systems | $ 47500 |
| psychology | Study of human behavior and their mental process | $ 47500 |
| Economics | Distribution, production, and others | $ 47500 |
| History | Examining past events | $ 47500 |
| Political science | Power, government, and politics | $ 47500 |
| Sociology | Studying social behavior and society | $ 47500 |
| | | |
| --- | --- | --- |
| Courses | Description | Tuition cost (in $) |
| Benjamin N Cardezo School of Law | JD, L.L.M, and other joint degree programs | $ 64050 |
| Albert Einstein College of Medicine | MD, PhD and other combined programs | $57650 |
| Azrieli Graduate School of Jewish Education | Jewish administration and education | $ 18,800 to $ 25800 |
Yeshiva University Admission Process
The application fees at Yeshiva University vary according to the year and the enrollment goals. However, the basic application fee for undergraduate students is $ 65. This application fee can change according to time. Thus, students should search online before applying to the university.
The admission process has a step-by-step method that has to be followed by the students.
Online application
The first step will be to fill out the application form at the Yeshiva University online portal. It is very important for the student to provide accurate details about their personal information, educational background, and others.
Application fees
The next step is to pay the application fees at the time of submitting the application form. this fee will cover some basic information that is associated with processing applications.
Letters of recommendations
The next step will be to request letters of recommendation from counselors, teachers, or others who can discuss your personal qualities and academic abilities.
Essays and personal statements
Yeshiva University needs the students to submit personal essays. Your main goal will be to showcase your experiences, goals, and interests with this essay.
The student also needs to go through interviews, the application review process, enrollment, and the decision stage to get final admission.
Documents Required for Yeshiva University
The following documents have to be submitted by the students at the time of getting admission at Yeshiva University:
Completed application form

Documents showing payment of application fees

High school transcripts which quill include documents for the courses taken, the results, and other related transcripts

TOEFL and IELTS exam scores, along with SAT or ACT scores

Personal essays also needs to be submitted

There are some programs for which you may need to provide other documents such as resumes, portfolios, supplement materials and others.

Financial aid documents will also have to be provided. Financial aid documents will include Free Application for Federal Student Aid or other financial documents
Exam Requirements for Yeshiva University
Yeshiva University needs its students to submit standardized test scores such as SAT scores, ACT scores, and others. In the case of SAT, the university allows the highest scores from the Evidence-Based Reading and Writing (EBRW) and Maths sections. Other than this, the students must also provide IELTS scores to get admission to the university. However, it must be mentioned that the cut-off percentage or scores of these exams may vary according to the policies established by the university yearly. Besides these test scores, the students must also provide recommendations, essays, portfolios, and others.
Yeshiva University Cost of Attendance
Undergraduate Courses
| | |
| --- | --- |
| Course | Tuition Fee (per year) |
| Bachelor of Arts | $44,300 |
| Bachelor of Science | $44,300 |
| Bachelor of Business Administration | $44,300 |
| Bachelor of Social Work | $44,300 |
Graduate Courses
| | |
| --- | --- |
| Course | Tuition Fee (per year) |
| Master of Science | $1,740 per semester |
| Master of Arts | $1,740 per semester |
| Doctoral Seminar II | $1,740 per semester |
| Portfolio | $1,740 per semester |
Cost of Living
Accommodations, transport, and other costs are all included in the cost of living at Yeshiva University.
| | |
| --- | --- |
| Expense category | Average monthly Cost |
| Housing | $1500-$2000 |
| Food | $400-$600 |
| Transportation | $120-$150 |
| utilities | $100-$150 |
| Books and supplies | $100-$200 |
| Personal expenses | $200-$400 |
Available Scholarships for Yeshiva University
There are various kinds of scholarships available for Yeshiva University. Some of these scholarships are as follows:
Presidential scholarships
These are merit-based scholarships that are awarded to undergraduate students who have previously demonstrated outstanding academic performance.
Need-based scholarships
These scholarships are also provided to undergraduate students who cannot pay off the course fees. This particular scholarship helps in building the gap between the course fees and the financial abilities of the students.
Dean's scholarships
Dean's scholarship is also similar to the Presidential scholarship. These are also merit-based and are provided to undergraduate students. Thus, this particular scholarship is available to students.
External scholarships
There are many external scholarships that the students are encouraged to take. The university is ready to provide guidance to the students to get this kind of scholarship.
Program-specific scholarships
The students can also take program-specific scholarships from certain departments. These scholarships are also available on the basis of merit and several other criteria determined by the separate departments.
Placements at Yeshiva University
The students passing from this university are recruited by many companies such as Google, Delloite, Payoneer, Citadel, and others.
| | |
| --- | --- |
| Jobs | Salary |
| Legal Department | USD 107,000 |
| Consulting, Accounting & Professional Services | USD 84,000 |
| Marketing, Product & Communications | USD 41,000 |
| Finance Control & Strategy | USD 60,000 |
Frequently Asked Questions
Is it hard to get to Yeshiva University?
The difficulty of getting into this university depends on a large number of factors such as the test scores, the cut off percentage determined by the students as well as the academic standards of the college. There are different kinds of admission requirements also available which also makes the admission process more complex.
What are the fees of Yeshiva University University in rupees?
The minimum fees for getting admission into Yeshiva University can take up to INR 15.96 lakhs to INR 24.14 lakhs.
What is the acceptance rate of Yeshiva University?
The acceptance rate of Yeshiva University depends on the policies of the university. As of now, the acceptance rate of this university is 60%.
How many Indians study at Yeshiva University?
Is Yeshiva University private or public?
Yeshiva University is a private university. This university is funded with the help of tuition fees, donations, and other kinds of endowments.
What are the popular majors at Yeshiva University?
Some of the popular majors available at this university include:
Business administration

Biology

Computer Science

English Literature

Economics

Mathematics

Political Science

History

Sociology and others
Disclaimer
All information provided on this page is for general use and upGrad Abroad is not responsible for any errors or omissions. Any action taken upon the information found on this website is strictly at your own risk.