Internship in Australia for International Students
Internship in Australia for International Students
Updated on 26 September, 2023
Internships in Australia open the door to a world of options by setting off on a journey of professional development and personal exploration. These internships offer not only the potential to gain real-world experience but also the chance to fully immerse oneself in a diverse range of cultures nestled among breathtaking landscapes and energetic cities. Paid internships in Australia for international students are an open door to growth, professional development, and cultural immersion in one of the most amazing countries.
Exploring Landscape of Internships in Australia
Australia offers an array of internships tailored to cater to various academic disciplines. Paid internships are where candidates receive monetary compensation in return for their services, while in unpaid internships, students do not receive any monetary gains.
The minimum wages for the paid internships are set and subject to the working conditions laid out in the National Employment Standards. Currently, the minimum wage is AUD 25.32 per hour on average. Let's unwrap what Australia has in store for you in terms of internships:
1. Summer Internships:
Summer internships are short, vibrant stints of 8-12 weeks. These are like getting a taste of your favorite dish. You get to savor the flavor of your chosen industry. While these internships might not fill your wallet, they definitely load you with invaluable experiences and connections.
2. Long-term Internships:
If summer internships are a teaser, long-term internships are the full-course meal. Stretching over several months, they offer you a deep dive into the professional waters of your field. The best part? You are more likely to get paid for these. So, it's a win-win situation!
3. Research Internships:
Imagine working alongside some of the brightest minds, making groundbreaking discoveries in your field. That's exactly what research internships in Australia for international students offer. Though the funding for these may vary, the experience of making a real-world impact is truly priceless.
4. Voluntary Internships:
What if your work could make the world a better place? Voluntary internships are all about that. In sectors like healthcare, environment, and education, you won't just be working, but making a difference. They might not pay you, but the satisfaction you derive from these internships? Absolutely unbeatable!
Recommended Article: Australia Post Study Work Visa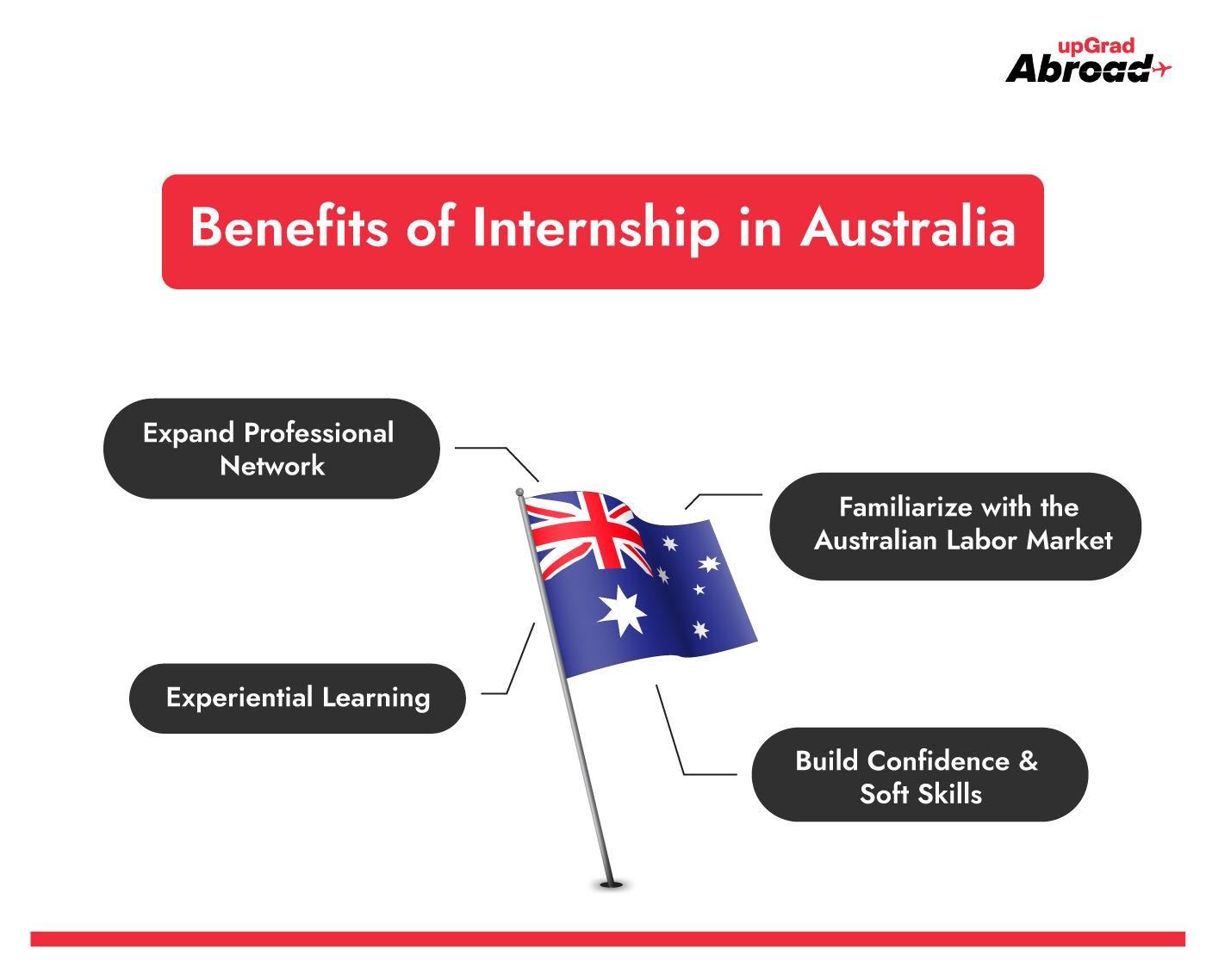 Where to Find Perfect Internship in Australia
1. Research, Research, Research:
There are numerous platforms available online that offer extensive lists of internships in Australia for international students. Websites like Internships Down Under, Grad Australia, and Indeed can be ideal starting points.
2. University Career Services:
Your university's career services office can be a goldmine for internship opportunities. They often partner with various companies and can offer you a clear path toward landing that dream internship.
3. Networking:
It is not just about what you know but who you know. Attend career fairs and industry events, and utilize platforms like LinkedIn to make professional connections.
4. Embassy Assistance:
Embassies often provide resources and contacts that can help you find an internship in Australia for international students.
Cost of Living in Australia: Cost of Study in Australia
Discover Your Match: Finding Right Internship in Australia
The vast expanse of internships in Australia might seem intimidating. But finding your perfect match is not tough if you follow the tips below:
1. Pursue Your Passion:
This is the golden rule. Go where your heart leads you. When you love what you do, you are not just working but enjoying a delightful journey.
2. Timing is Everything:
Like the timing of the perfect wave for a surfer, the length of your internship is vital. Fancy a quick splash? Opt for a summer internship. Ready for a deep sea dive? Go for a long-term one.
3. Choose Your Adventure:
Australia is an exciting mix of bustling cities and calm corners. The location of your internship is like choosing your adventure. Would you prefer the electric energy of Sydney, the artistic allure of Melbourne, or the tranquil charm of Adelaide? Choose a place that resonates with you.
4. Company Culture:
Every company has its unique vibe. Some are like lively music festivals, others like quiet libraries. Explore the company's culture and values to ensure they harmonize with yours.
5. Weighing Up Pros and Cons:
To pay or not to pay, that's the question. While money matters, experience and opportunities can sometimes be worth more than gold! Remember, it's not just about a glowing resume; it's about personal growth, fun-filled experiences, and an exciting start to your professional journey!
In conclusion, internships in Australia offer a platform to apply theoretical knowledge to practical scenarios, preparing you for the professional world. With the right approach and determination, you could be heading towards an unforgettable journey Down Under.
Read more to know about study in Australia:
FAQs
Do I need a visa for an internship in Australia?
Yes, you will need a visa to do an internship in Australia. The visa type will depend on your circumstances, such as your nationality and the length of your internship.
Are there paid internships in Australia for international students?
Absolutely! Numerous Australian internships provide financial compensation, although this may vary based on the field of work and internship length.
How can you get an internship in Australia for Indian students?
The application process for internships in Australia for Indian students is easy. Indian students can apply through online platforms, university career services, or via contacts at the Australian embassy or consulate in India.