IELTS Exam Dates 2023 in Kochi (Academic & General Training)
IELTS Exam Dates 2023 in Kochi (Academic & General Training)
Updated on 30 November, 2023
To ensure that the test-takers get a fair opportunity to crack and ace the IELTS exam, IDP, the official conducting body, organizes the English language proficiency test nearly 48 times in a calendar year and up to 4 times a month.
IELTS test dates in Kochi differ for the Academic and General Training Module. While the aspirants for the Academic version can take the IELTS on all 48 dates, the General Training candidates can take the IELTS exam on 24 dates a year.
The IELTS exam in Kochi is mostly conducted on Thursdays and Saturdays.
IELTS Test Dates - Academic
IELTS Test Dates - General Training
NOTE: Candidates are requested to visit the official website to learn more about the IELTS Test Dates. The above data has been sourced from the official IELTS website: https://www.ieltsidpindia.com/
How to Register for IELTS Exam?
The easiest and most convenient way to register for IELTS is to do it online:

Visit www.ieltsidpindia.com

Choose "Register for IELTS"

Choose the test day and location (students will see the seat availability status)

Fill out the online application.

Pay for the exam with a credit card (Mastercard or Visa).

Get an instant seat reservation and confirmation.
IELTS Exam Dates in 2023-24
Find IELTS Exam Dates near you
Download IELTS Preparation Guide For Free
Get to know about the latest updates on the IELTS Exam, Eligibility, Preparation Tips, Test procedure, Exam Pattern, Syllabus, Registration Process, Important Exam Dates, and much more!! This guide is a one-stop solution for every IELTS Aspirant who aims to crack the exam with an impressive band score.
Download IELTS Sample Papers


Popular Guides To Simplify Your Study Abroad Journey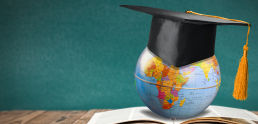 Fully Funded Master's Guide
The list of scholarships to cover ALL your university expenses.
Download Guide