Lewis University
Romeoville, USA
118
No of Courses
Private
University Type
https://www.youtube.com/watch?v=c2AGjoD98PU
Overview
Lewis University is a privately-run Roman Catholic and Lasallian university located in Romeoville, Illinois, US. Holding 19th rank in the 2022 edition of Best Colleges in Regional Universities Midwest, the university offers a nurturing environment for international students that prepares them for the real-world world.Along with the programs at different levels of study- undergraduate, graduate, adult accelerated undergraduate programs-the university provides the students with the flexibility to enroll in online programs.Apart from academic excellence, the university is comm
...Read more
Course Fee

INR 25.03L/yr

Exam Accepted

IELTS-6.0

Intake Session

JAN 2024
Course Fee

INR 24.29L/yr

Exam Accepted

IELTS-6.0

Intake Session

JAN 2024
About University
1 University Pkwy, Romeoville, IL 60446, United States
Founded in 1932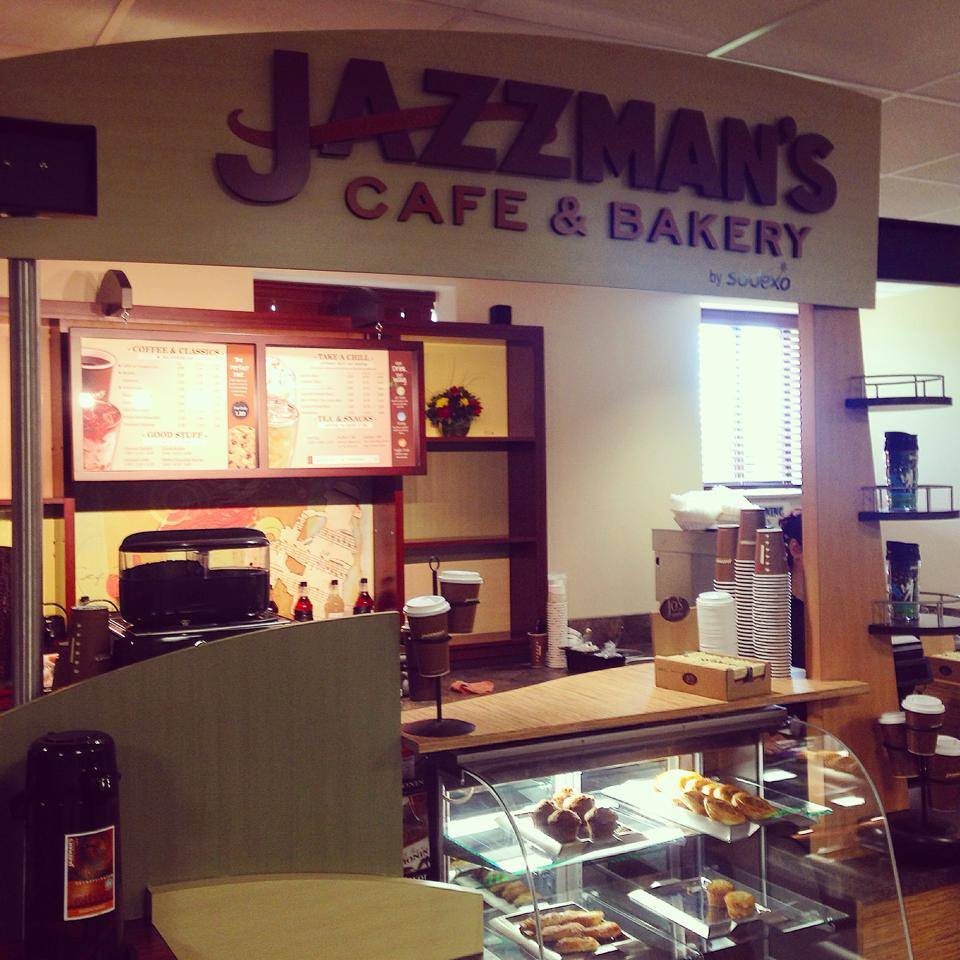 +7 more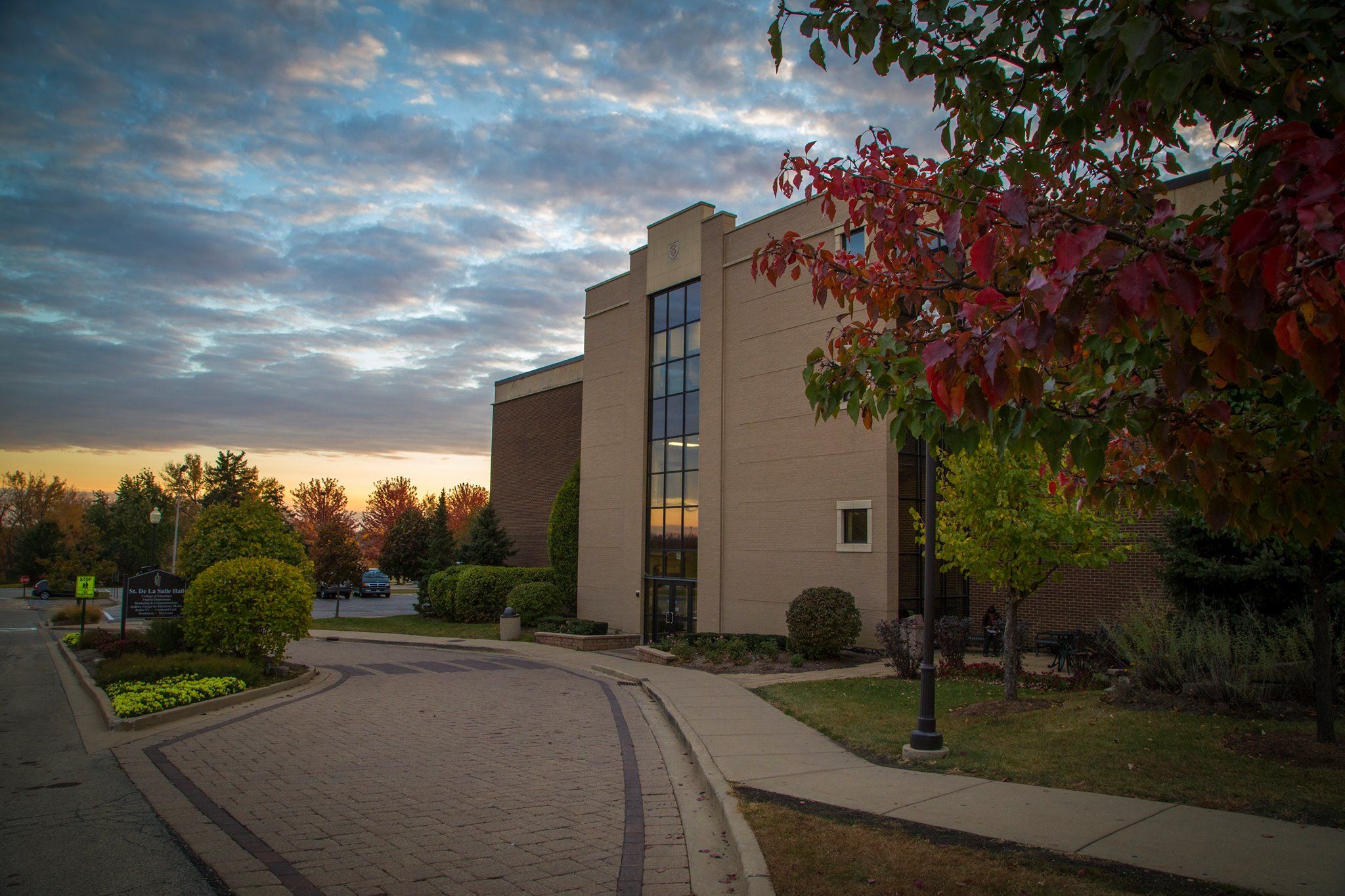 +7 more
+7 more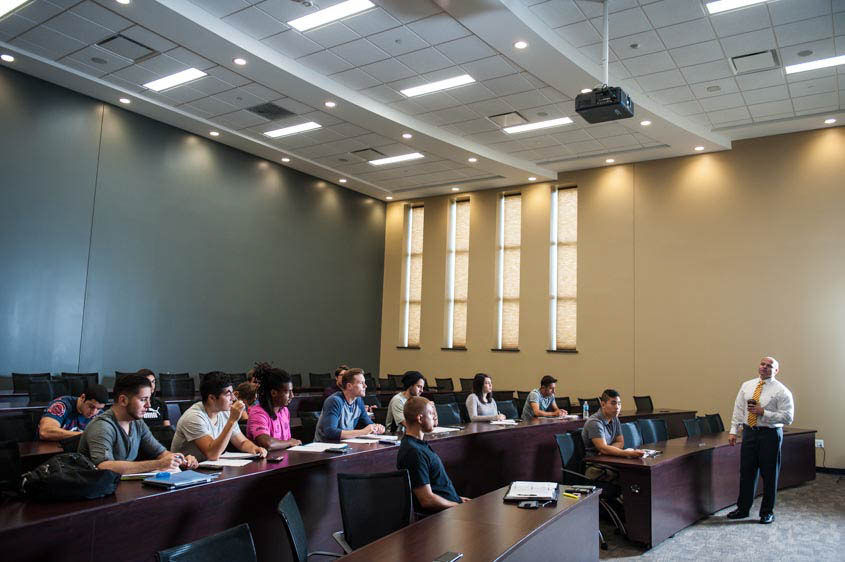 +7 more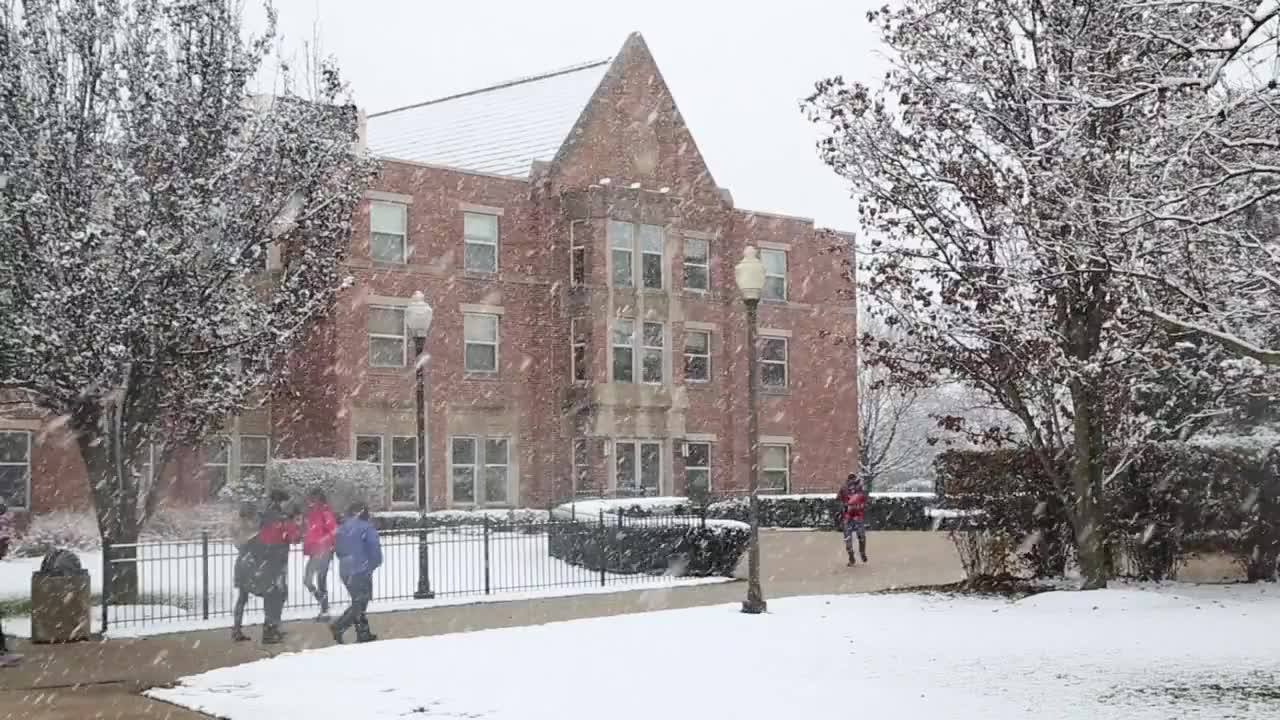 +7 more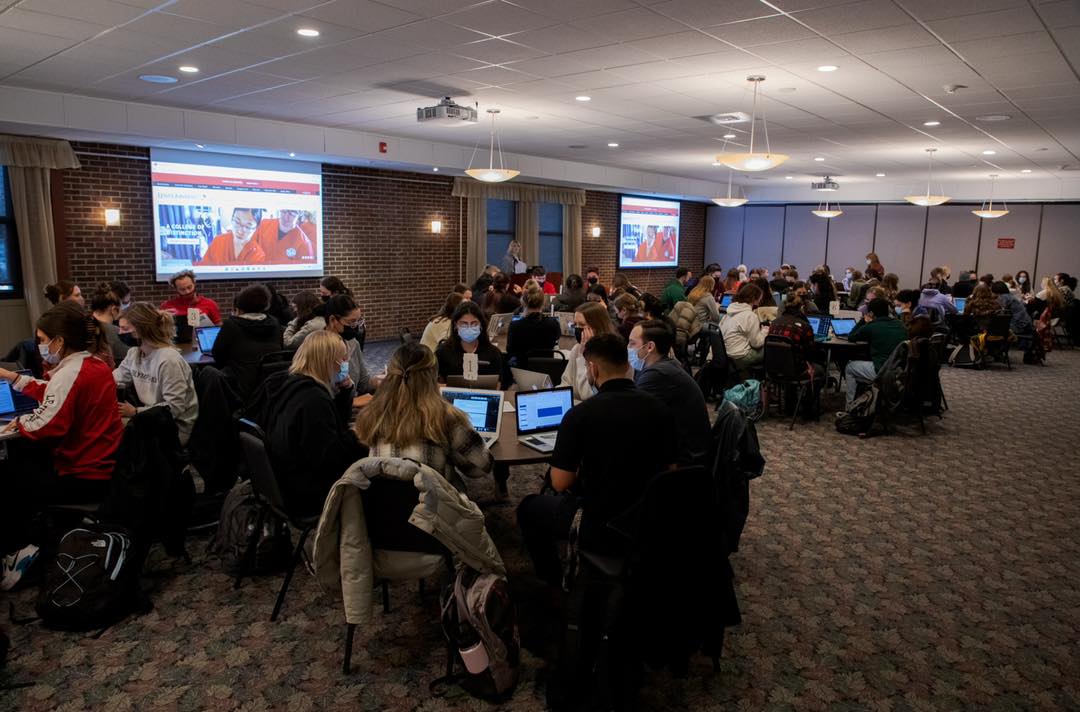 +7 more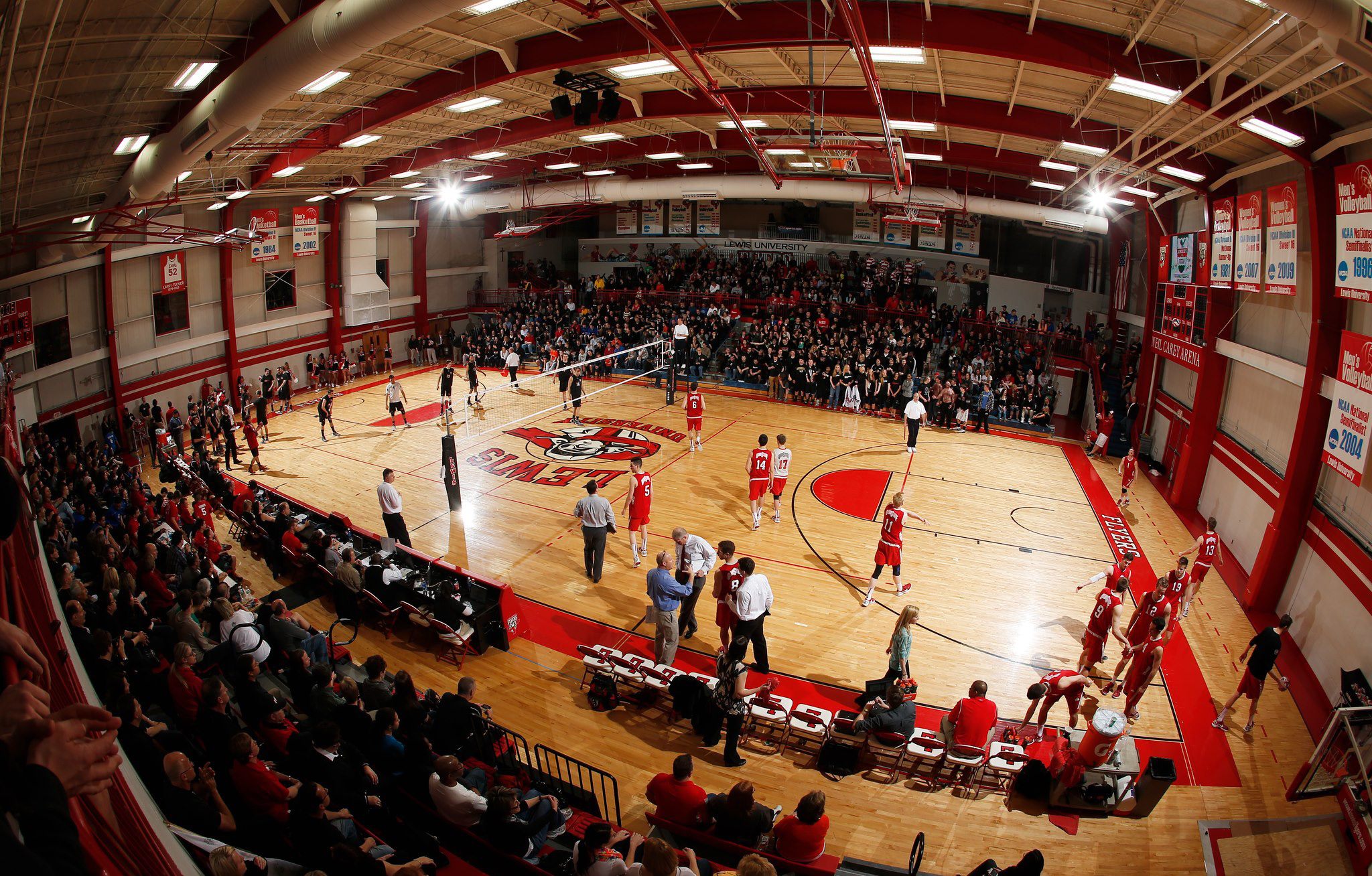 +7 more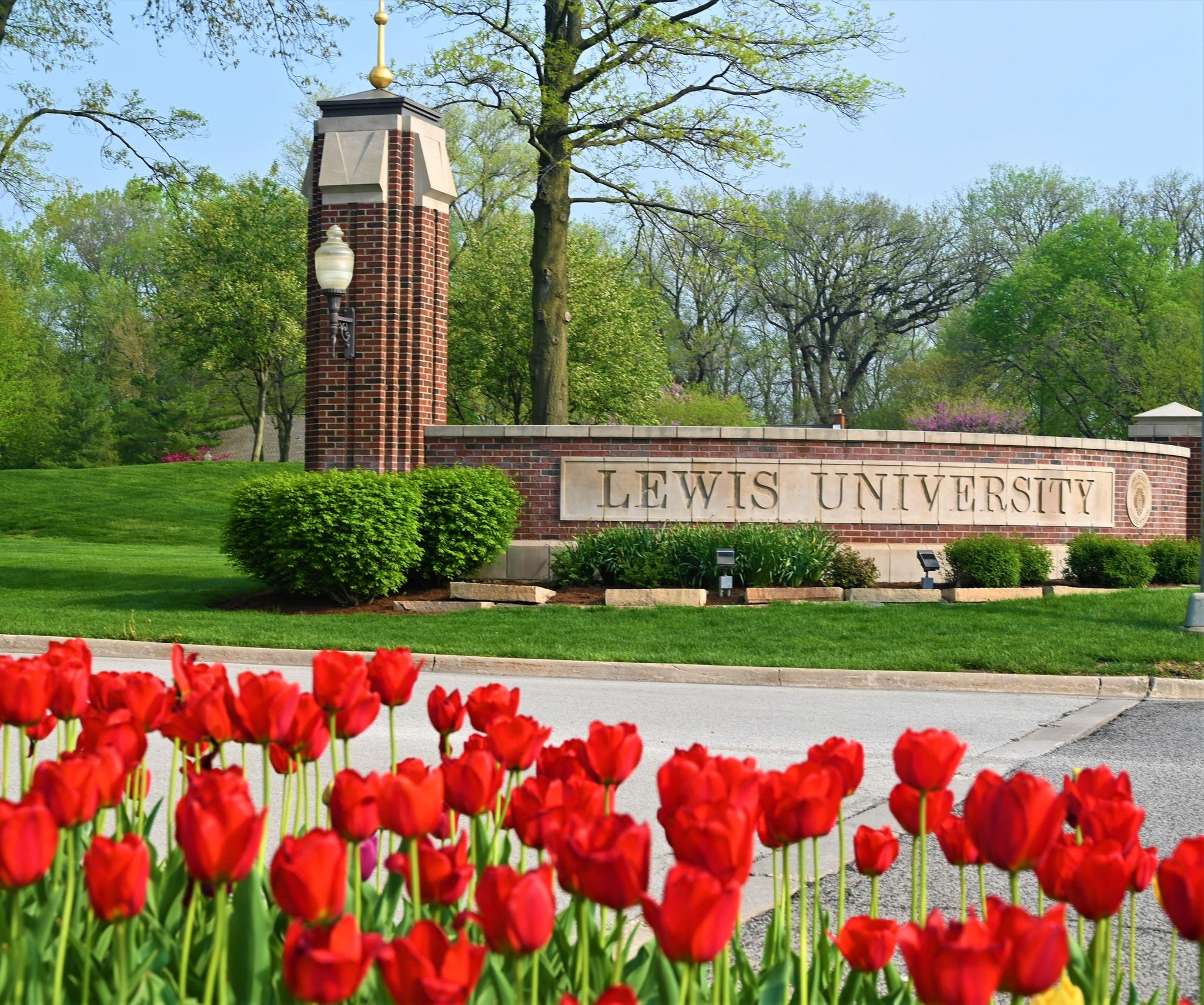 +7 more
upGrad's Accelerator Program
Low Cost

Enroll and save up to INR 60 lakh on study abroad courses

Post Study Work Visa

Eligible for up to 24 months of PSWP/36 months of OPT visa across countries like the USA, UK, Germany, Canada and more

Get

4x ROI

Explore attractive career opportunities & better ROI across robust global economies
Explore Accelerator Programs
More About Lewis University
History
Founded in 1932 under the supervision of the Chicago Archdiocese and Bishop Bernard J. Sheil, the institution started as Holy Name Technical School, an aeronautical school for boys. Then, in 1935 it was renamed Lewis Holy Name School of Aeronautics.
In the same year, the institution was taken over by the U.S. Navy for pilot training. By the end of World War II, about 1200 men were trained at Lewis. After a few years, in 1944, the institution was transformed into a junior college, and by 1949, women's admissions began.
Later in 1960, the college came under the supervision of the Christian Brothers and was renamed Lewis College in 1962 and finally received its official name Lewis University in 1973.
Education
With a focus on quality education, the university has a wide range of programs available at all levels of study- undergraduate, graduate, adult undergraduate programs. Besides these programs, Lewis has general education, non-degree programs, and 4+1 programs for students interested in pursuing a master's degree while their bachelor's studies are still going on.
The university has more than 80 areas of study and majors and three graduate programs. The top schools and colleges of Lewis are:
1. College of Aviation, Science and Technology
2. College of Education and Social Sciences
3. College of Business
4. College of Humanities, Fine Arts and Communications
5. College of Nursing and Health Sciences
6. School of Graduate, Professional & Continuing Education
USPs of the University
1. Offers summer programs to the interested students
2. Provides financial support to 98% of students
3. Has a student/ faculty ratio of 13:1
4. Named among top 10 best-hidden Gem Catholic colleges in the US
5. Has earned national recognition by Colleges of Distinction
Career Opportunities
Lewis focuses on equipping the students with practical knowledge and skills to adapt to the fast-paced and competitive job market. Every year, more than 300 recruiters hire students from the university.
Students can also find job opportunities by using my lewis portal. The portal provides a platform called Handshake in which students can find part-time jobs, internships and on-campus jobs.
Famous Alumni
With more than 40,000 alumni, the university provides students with an excellent opportunity to make connections. Some of the notable alumni of the university are
1. Jesse Steward- Founder and CEO of Alexander James Straight Bourbon Whiskey.
2. Jaylen Bush- Single engine land private pilot with Tuskegee Next.
3. Charles H. Ramsey- Former Commissioner of the Philadelphia Police Department.
4. Edward D. Maloney- Former Democratic member of the Illinois Senate.
5. J. J. Furmaniak- Former American professional baseball infielder.
6. Kevin Rhomberg- Former left fielder in Major League Baseball.
7. Jenny Bindon- Football coach and former goalkeeper.
Address
Lewis University
One University Parkway
Romeoville, IL 60446
Public/Private status
Lewis is a private university.
Rankings
1. Holds the third rank in Illinois for the best 4-year college.
2. Ranked in the top tier Regional Midwest Universities by U.S.News & World Report Rankings
3. Ranked 14th in the list of colleges for adults by best value schools
4. Ranked first among private colleges in Illinois.
Top Courses
Lewis university offers a wide range of courses across top disciplines such as nursing, education, aviation, and criminal justice.
Lewis University Fees: Top Courses
1. For undergraduate courses- INR 26,47234 (full-time tuition fee)
2. For graduate courses-
a) Aviation- INR 61,560 per credit hour
b) Education- INR 48,797 per credit hour
c) Nursing- INR 61,560 per credit hour
d) Criminal justice- INR 44,293 per credit hour
Lewis University- Required Exams
Students are required to prove their English language proficiency to become eligible. The accepted exams at Lewis are IELTS, TOEFL, and PTE. The minimum scores required in each are mentioned below:
| | |
| --- | --- |
| Exams | Scores required |
| IELTS | 6.0 |
| TOEFL | 79 |
| PTE | 52 |
Lewis University- Admission Requirements
To get admission to the university, there are certain documents that students must submit along with their application form. These documents are-
1. Copy of passport
2. English language proficiency test scores
3. Official transcripts from your previous institutions
3. Updated resume
4. Statement of purpose
5. Minimum two letters of recommendation
Lewis university's acceptance of students' applications is based on the above-mentioned factors. Therefore, students must keep all of these documents handy.
Available scholarships at Lewis University
A wide range of scholarships is available for international students at Lewis University. These scholarships are provided based on the previous academic performance of the students. Some scholarships offered to freshmen students are mentioned below:
| | |
| --- | --- |
| Scholarship | Number of awards/ amount |
| St. John Baptist DeLaSalle Scholarship | 4 Full Tuition |
| Lewis University Trustee Scholarship | INR 13,13,418 |
| Lewis University Presidential Scholarship | INR 14,63,523 |
| Lewis University Dean's Scholarship | INR 12,38,366 |
| Lewis University Achievement Scholarship | INR 10,88,261 |
| LU Catholic High School Scholarship | INR 75,052 |
Placements
Lewis University provides students with career services. There are several opportunities at the university which prepare students for the outside world. Some of these services include-
1. Career planning services:
In career planning services, students are provided some tips on making full use of their major.
2. Internship planning services:
These services mainly help students find relevant internships related to their major and how they can benefit by indulging in credit internships.
3. Employment planning services:
It helps the students in searching for relevant jobs matching their skillset.
4. Resume and interview writing services:
These services focus on everything, from writing a winning resume to providing interview tips to students.
Top USA Universities
Frequently Asked Questions
What is the Lewis University Acceptance rate?
Lewis University admissions requires an acceptance rate of 71%. The half applicants admitted to Lewis University have an SAT score between 1050 and 1240 or an ACT score of 20 and 26.
What are the popular courses at Lewis University?
Lewis University's popular courses include arts and humanities, Science, Business and economics, Engineering and technology. In the arts they include Architecture, Performing Arts & Design, Languages, Literature & Linguistics, Archaeology, Philosophy & Theology, History. The Science courses include Physical Science, Social Sciences, Computer Science, Life Sciences. In Engineering and technology they include General Engineering, Mechanical & Aerospace Engineering and Business Economics includes Accounting & Finance, Management and Business.
What is Lewis University Known for?
The Lewis University is known for one of the most renowned pre-professional biology courses in the midwest, with an good acceptance rate into a students preferred professional school.The university is part of the Yellow Ribbon programme, which allows post-9/11 veterans to regularate in over one hundred educational courses at no cost of tuition. Some reputed Alumni of Lewis University include the ten time Grammy award winning 'Queen of Funk' Chaka Khan, New Zealand international footballer Jenny Bindon, screenwriter Kay Cannon.
Where is Lewis University situated?
The Lewis University located in Romeoville, Illinois, United States.The University located in the city of Romeoville, northeastern Illinois, Lewis University is a Roman Catholic affiliated university operated by the Brothers of the Christian Schools.The university also has a campus in Albuquerque, New Mexico, which offers five undergraduate degrees and a Masters in Business Administration.
How to get admission to Lewis University?
The admission procedure in Lewis University is to qualify the GPA with a score of 3.48. Lewis University admission also depends on high ACT or SAT test scores (not required for Test Optional applicants) Personal Statement or Essay (required for Test Optional applicants) Letters of Recommendation (optional).
When was Lewis University Founded?
Lewis University was founded in 1932, it is named for philanthropist Frank Lewis who funded the construction of many of the school's buildings.
Where is Lewis University Ranked in the world?
According to the U.S. News Lewis University is ranked 22 in Regional Universities Midwest. According to Times Higher Education, the ranking of Lewis University Is 501-600th in US College Rankings 2022.
Is Lewis University public or private?
Lewis University is a private Roman Catholic and Lasallian University in Romeoville, Illinois, United States.
Disclaimer
All information provided on this page is for general use and upGrad Abroad is not responsible for any errors or omissions. Any action taken upon the information found on this website is strictly at your own risk.