Staffordshire University
Stoke on Trent, UK
0
No of Courses
#
Rank(QS Top Universities)
Government
University Type
https://www.youtube.com/c/staffordshireuniversity
Overview
Staffordshire University was established as a public university in 1971. Various undergraduate, graduate, professional, and distance learning programs are available at Staffordshire, a government institution. There are three more campuses, namely Stafford, Cloud Connected, and London, in addition to the main campus in Stoke-on-Trent. Staffordshire University is transforming people, places, and society. There are further connections to the University: strong industry connections, cutting-edge digital innovation, and a commitment to offering the newest educational possibiliti
...Read more
Staffordshire University's Fees
Undergraduate Courses (UG)CourseApproximate Annual Fee for International StudentsBusiness Management£16,750 - £19,250Computer Science£16,750 - £19,250Engineering£16,750 - £19,250Psychology£16,750 - £19,250Nursing£16,750 - £19,250Postgraduate Courses (PG)CourseApproximate Annual Fee for International StudentsMBA£16,750 - £17,000Data Science£16,750 - £17,500Digital Marketing£16,750 - £17,500International B
...Read more
Accommodation
Staffordshire University offers a dynamic and contemporary campus environment to improve student life. Modern amenities on the main Stoke-on-Trent campus include cutting-edge labs, libraries, and collaborative spaces. It offers a motivating setting for both academic and recreational activities. Staffordshire University offers various housing alternatives to accommodate different requirements and budgets.
...Read more
Scholarship
Some of the available Staffordshire University scholarships are:ACH Crisford Charitable Foundation: New Staffordshire University students enrolled at our London campus may be eligible for a £500 bursary from the ACH Crisford Charitable Foundation.Denise Coates Foundation bursary: The Denise Coates Foundation bursary offers up to £2,000 to help with the students' study costs.Horizon Fund bursary: The Deni
...Read more
Staffordshire University's Admission
Select a Course: Choose between pursuing an undergraduate or graduate degree first. You should be assessed to determine whether you meet the entry requirements, including your academic history and English proficiency.Application: To apply, complete and submit the online application form provided by Staffordshire University. A personal statement, academic transcripts, and recommendation letters are some o
...Read more
Staffordshire University's Ranking
Staffordshire University is a public University over 100 years old in Staffordshire, UK. Staffordshire was ranked 1201 in the World University ranking by Times Higher Education (THE).
About University
College Rd, Stoke-on-Trent ST4 2DE, United Kingdom
Founded in 1914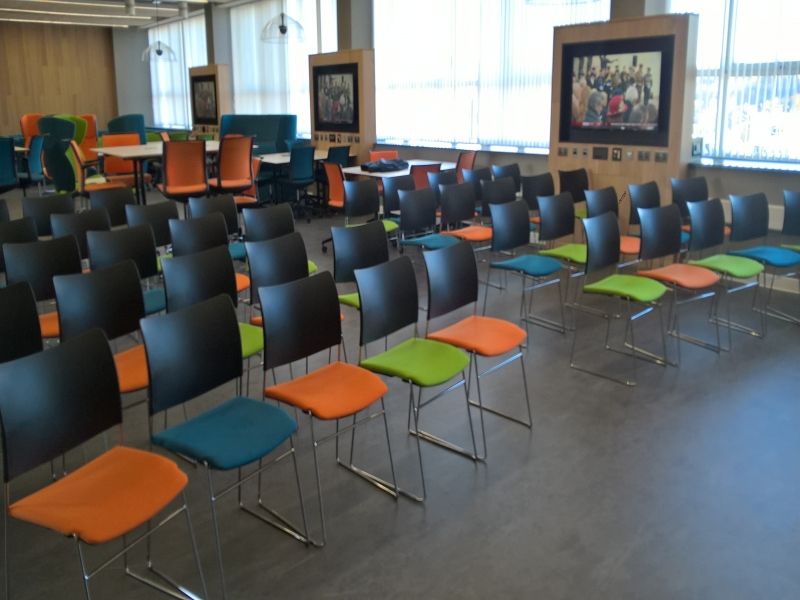 +19 more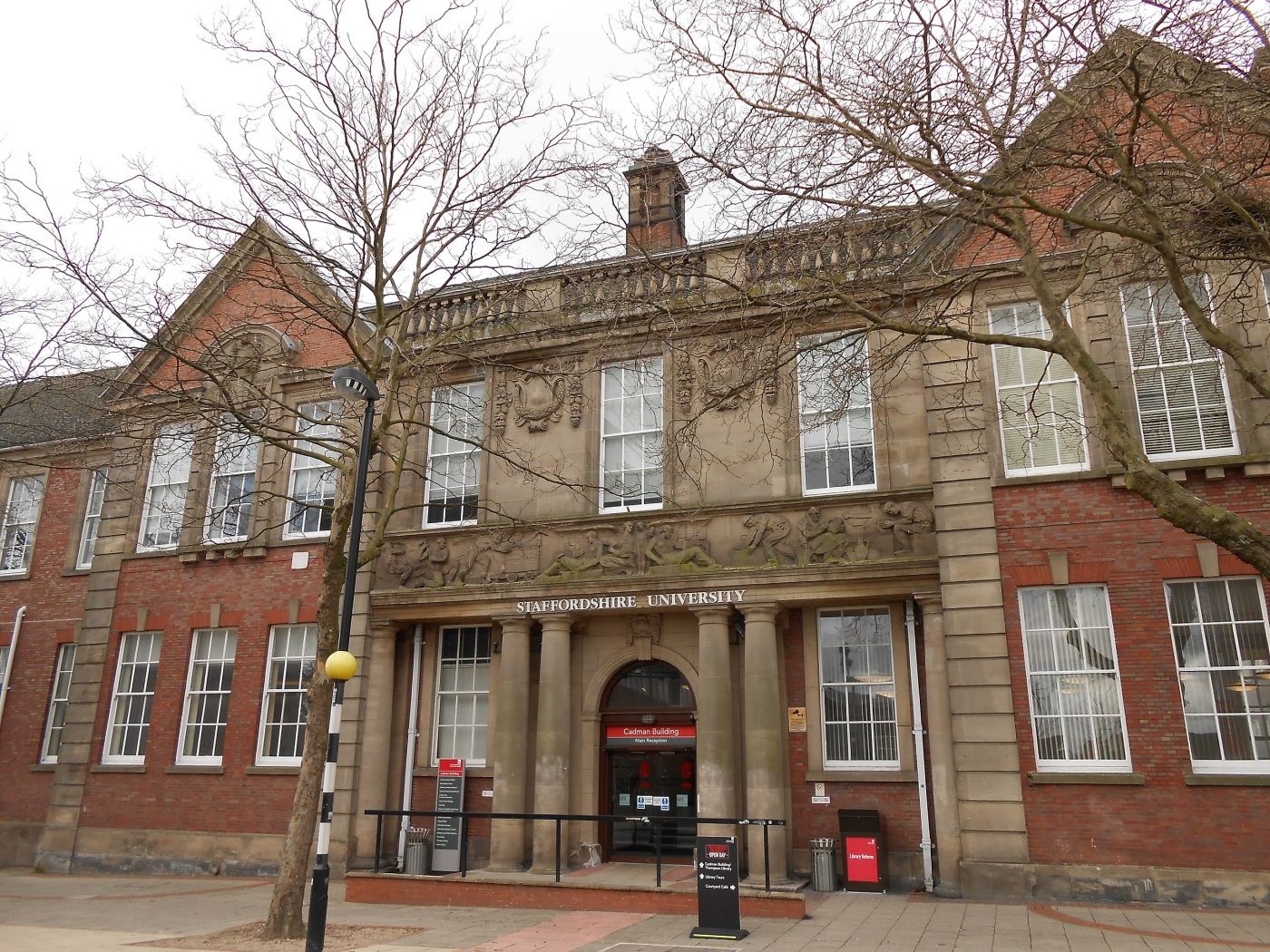 +19 more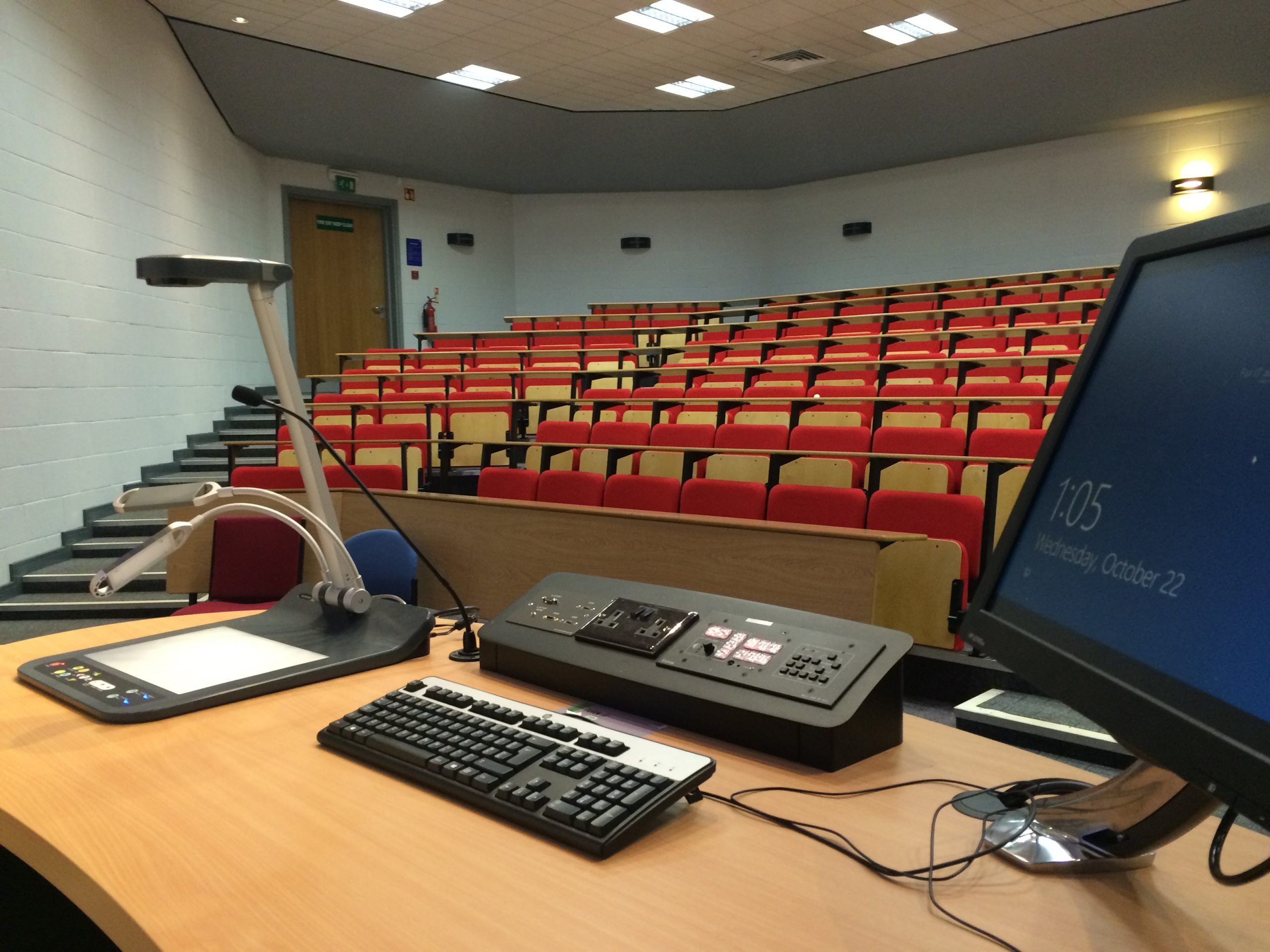 +19 more
+19 more

+19 more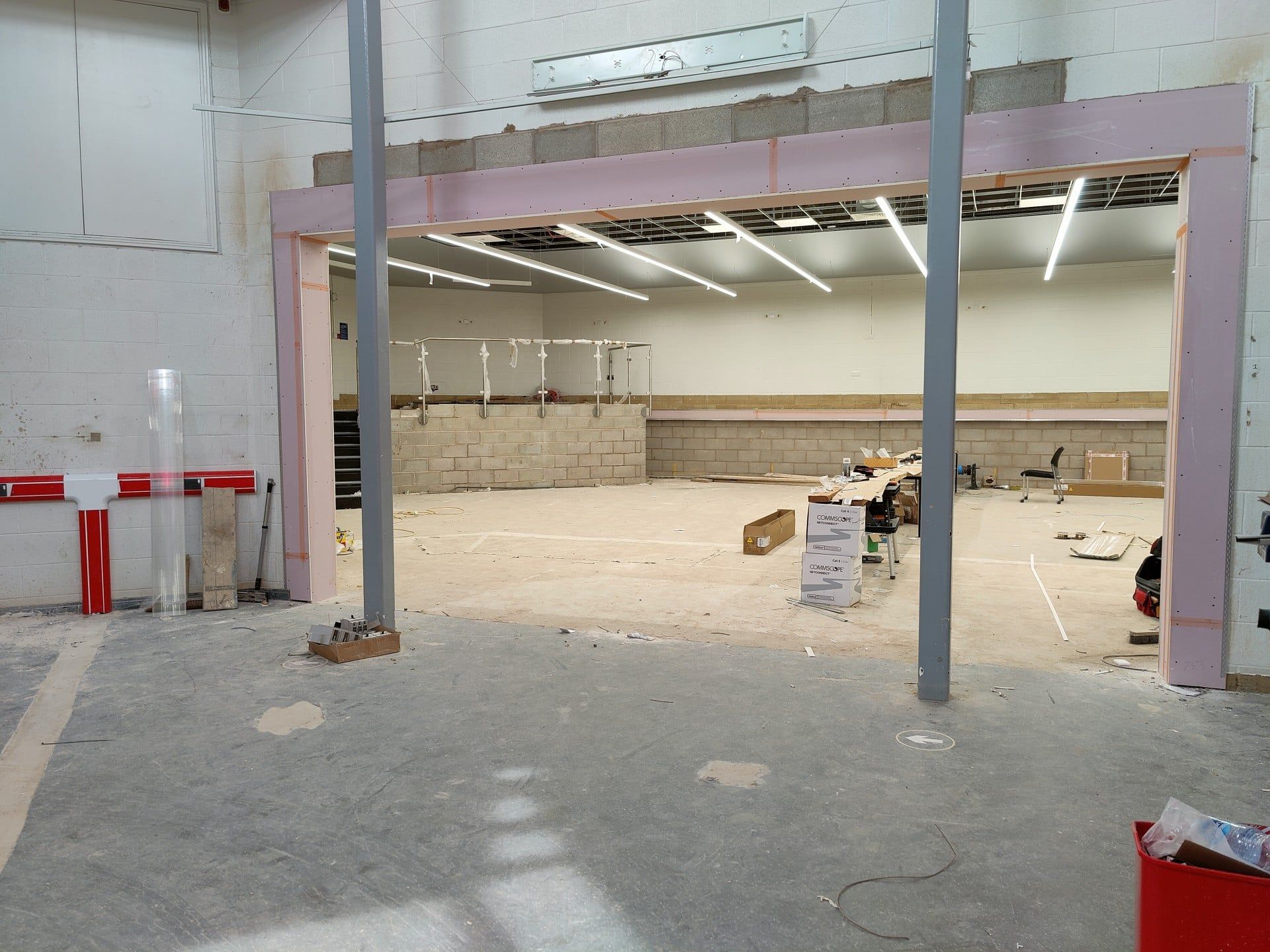 +19 more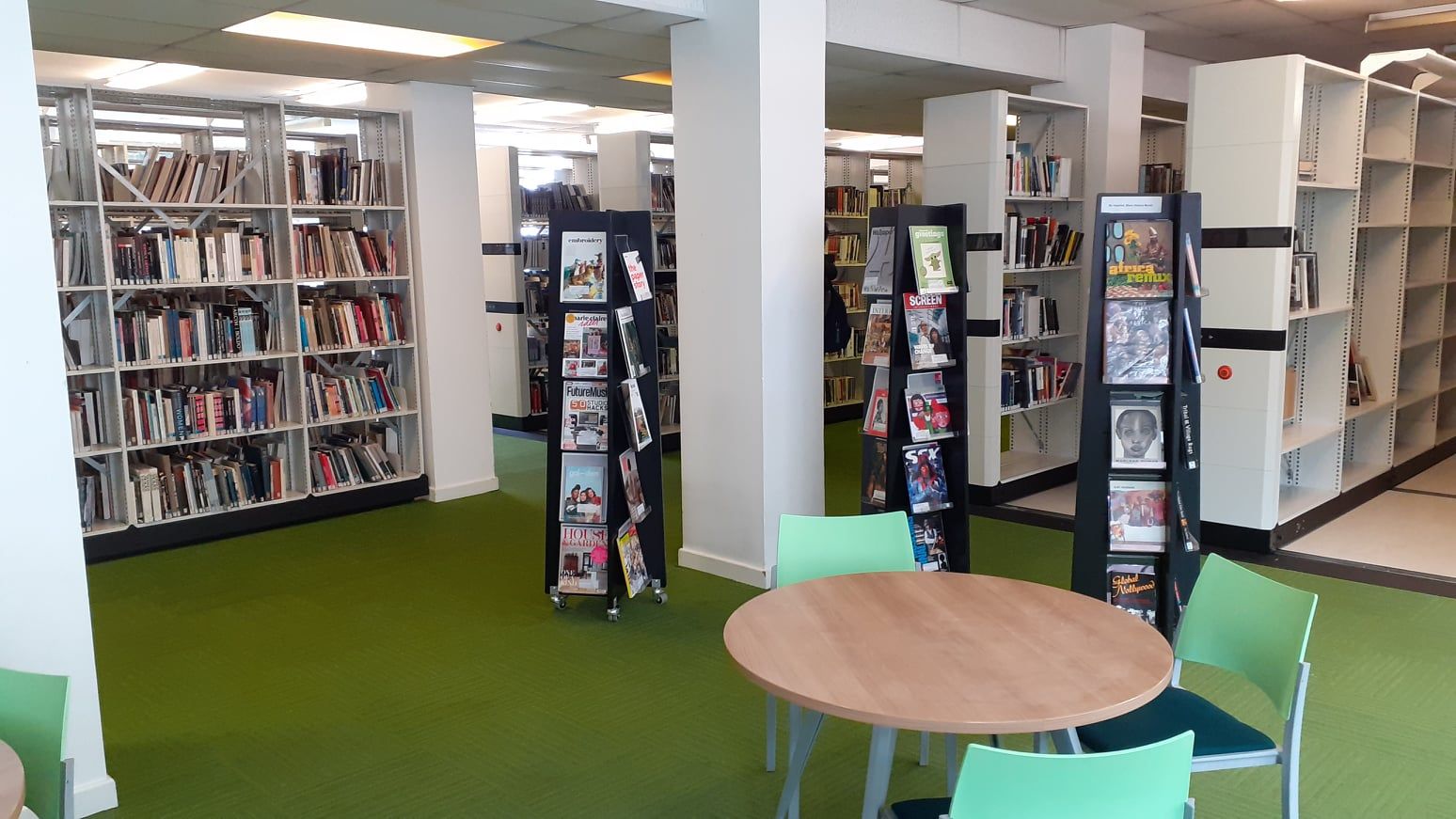 +19 more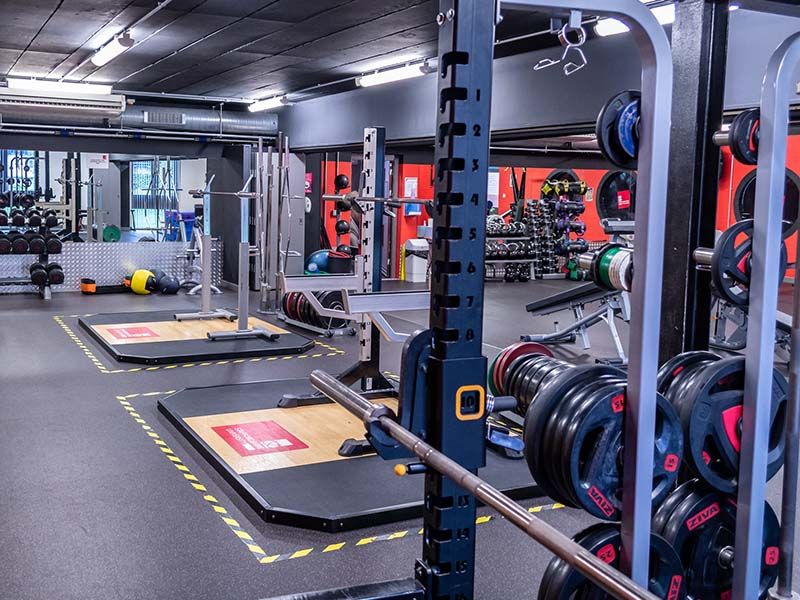 +19 more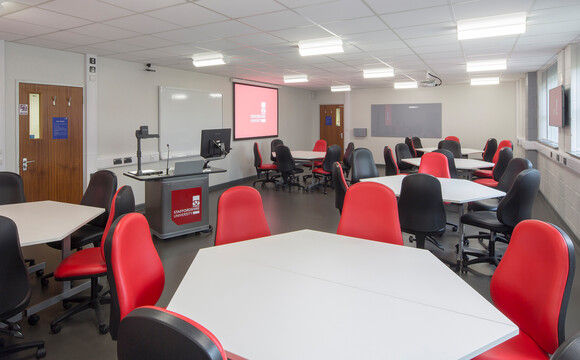 +19 more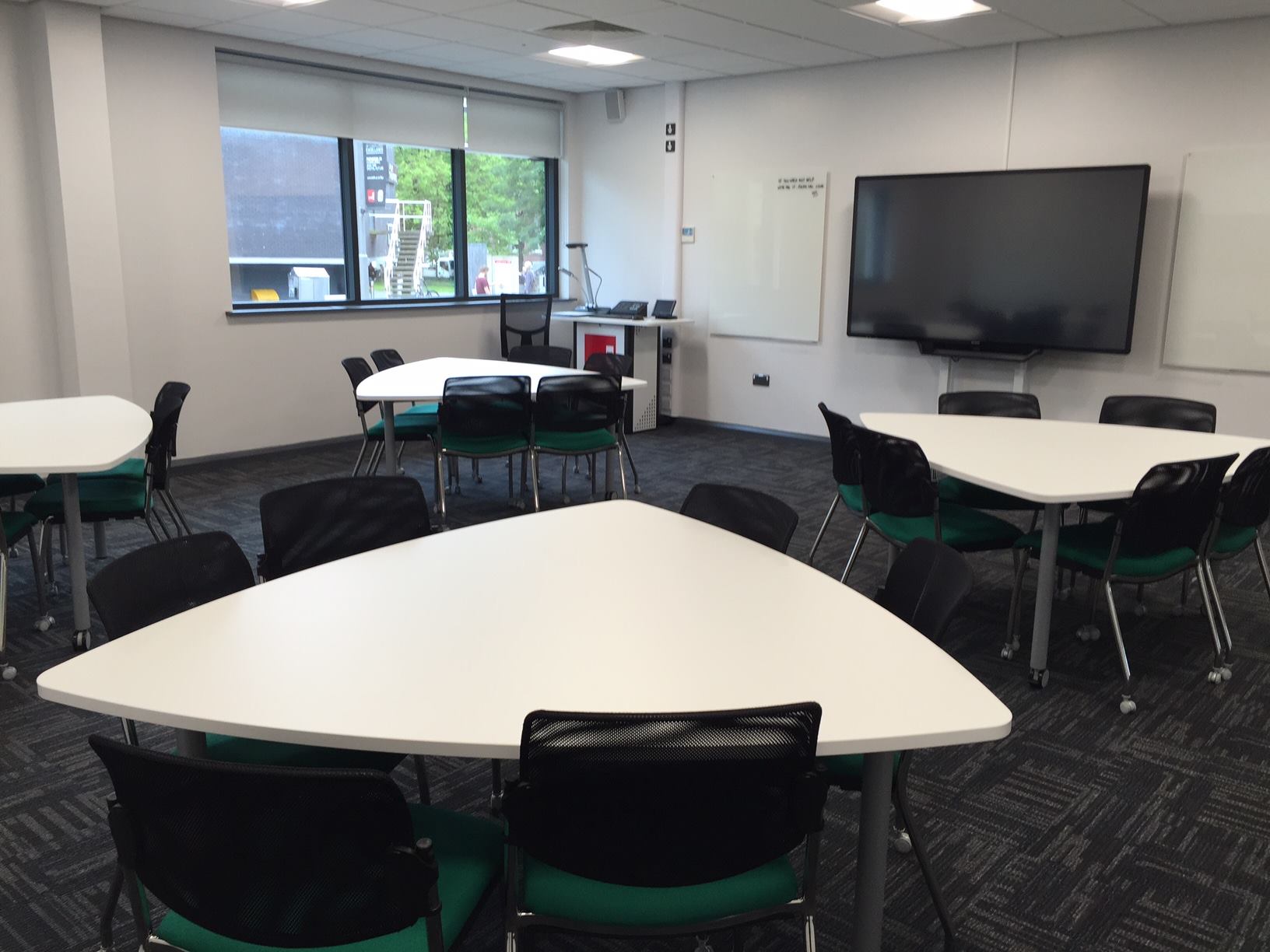 +19 more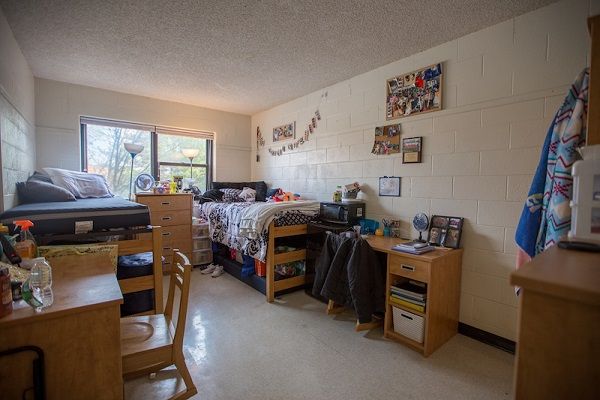 +19 more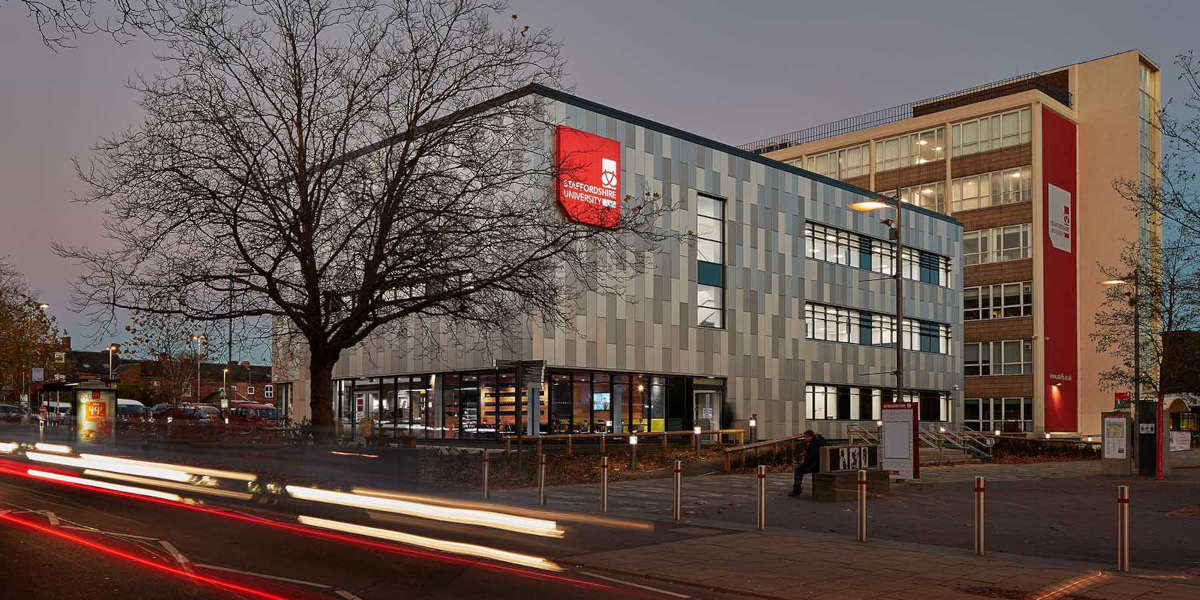 +19 more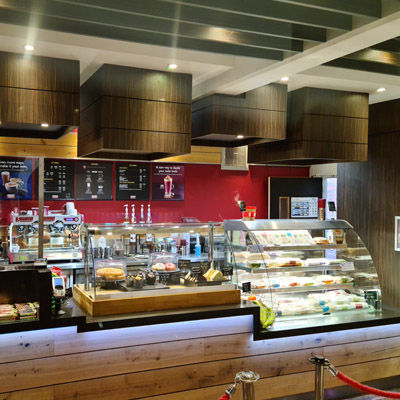 +19 more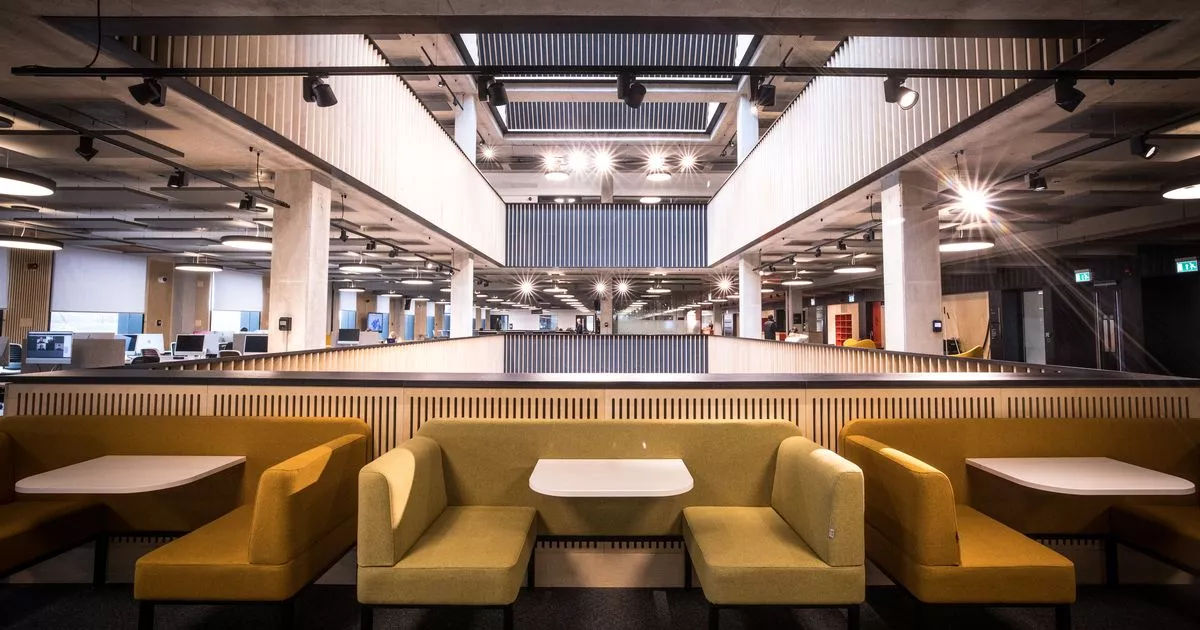 +19 more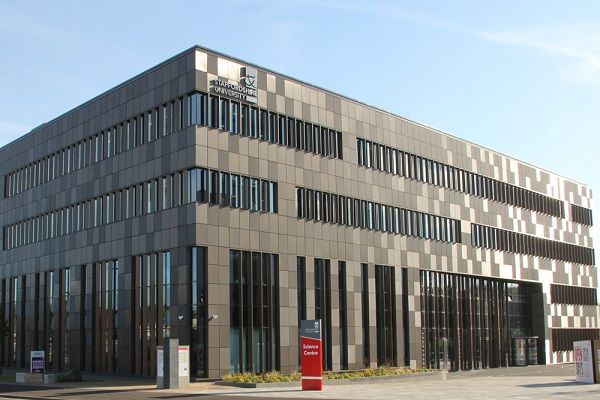 +19 more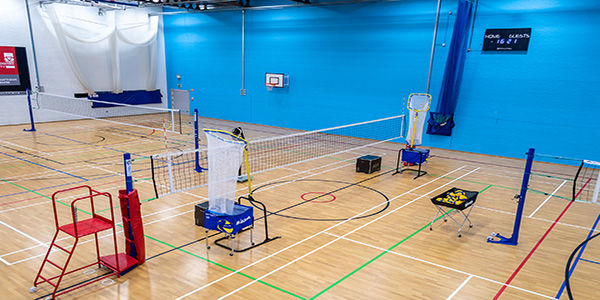 +19 more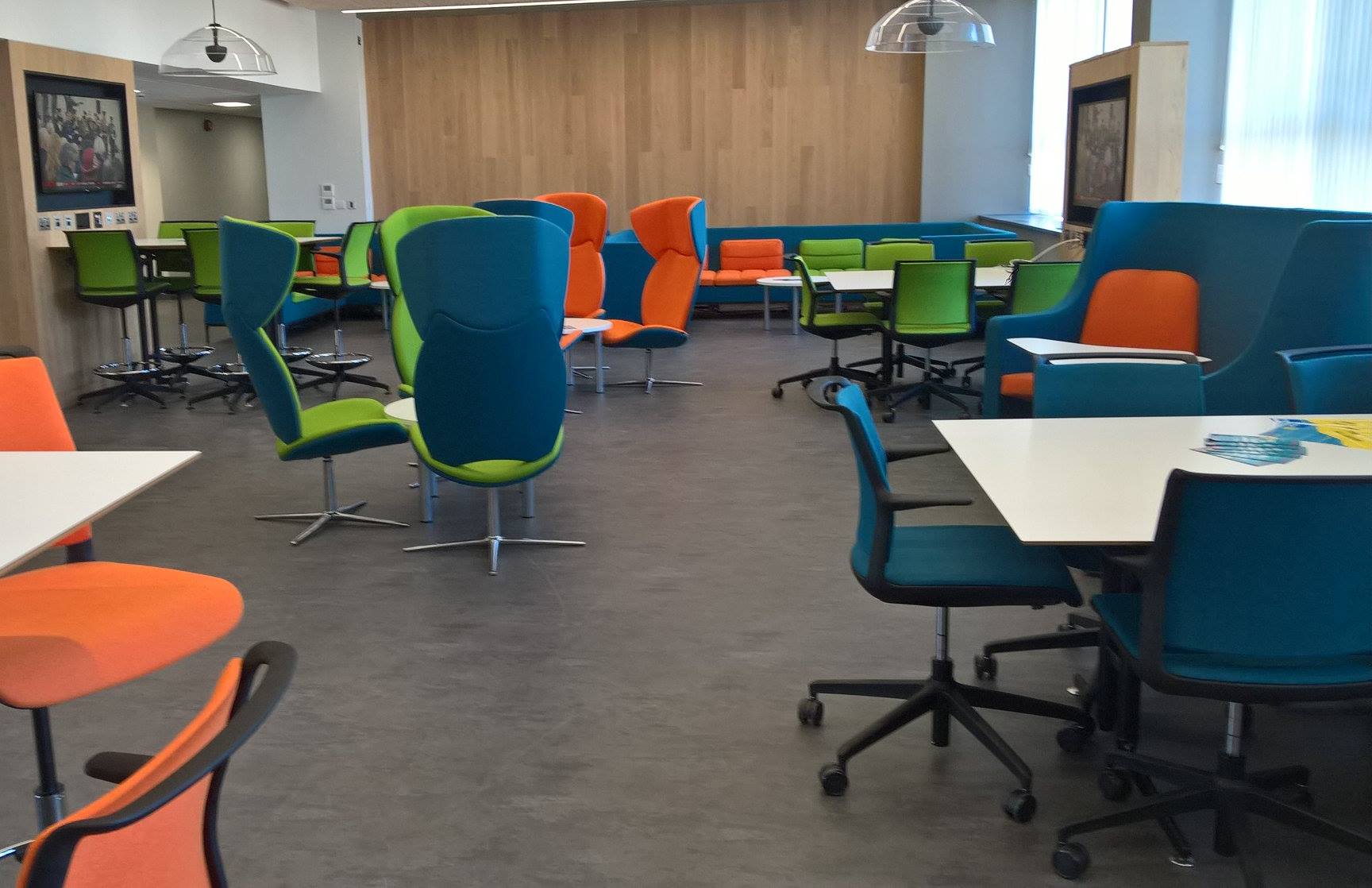 +19 more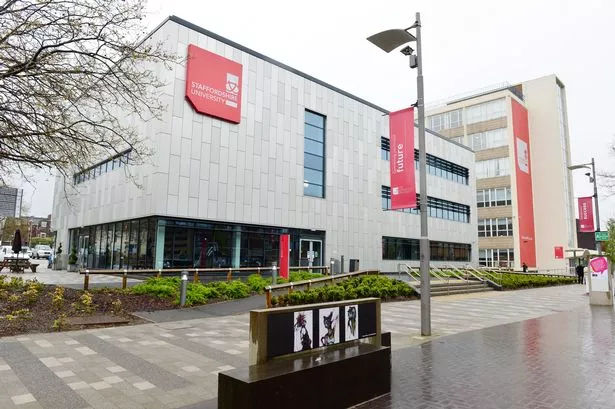 +19 more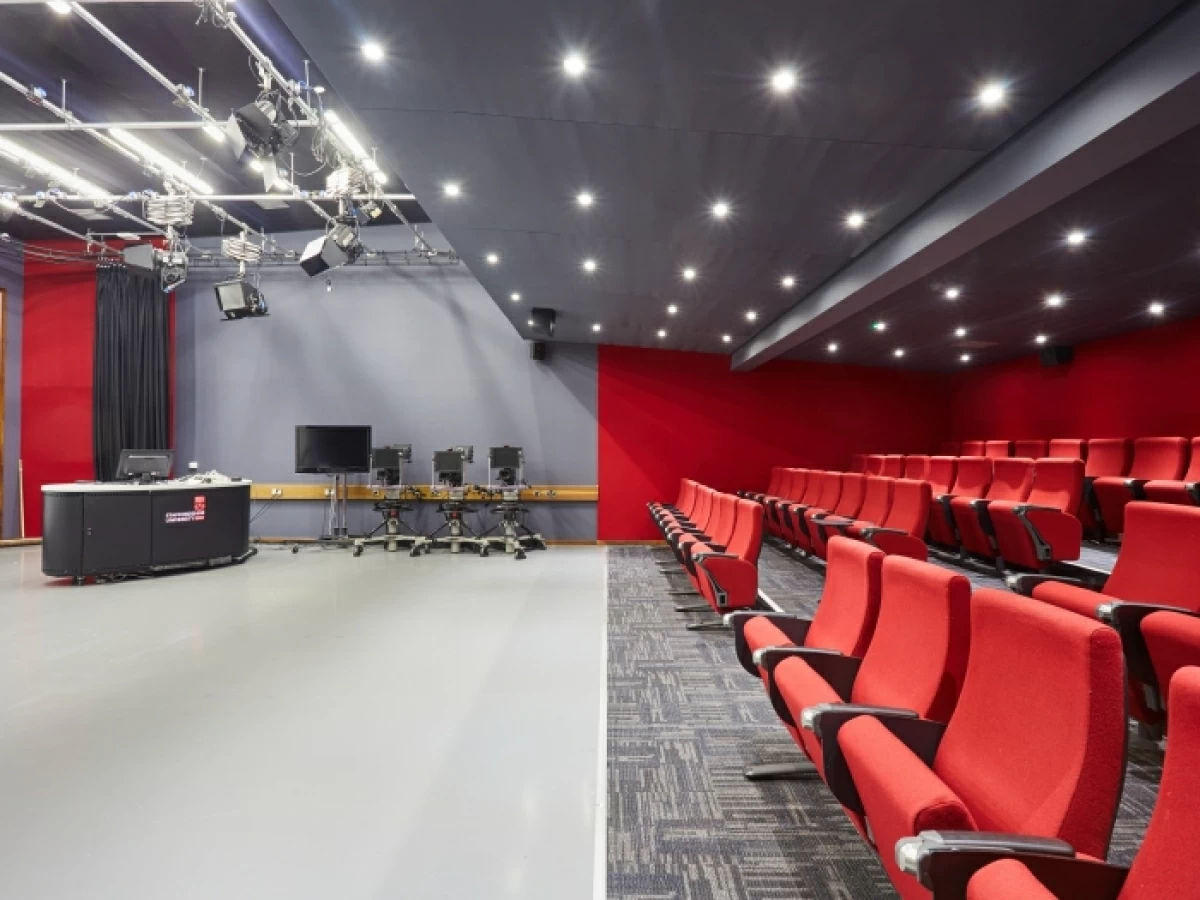 +19 more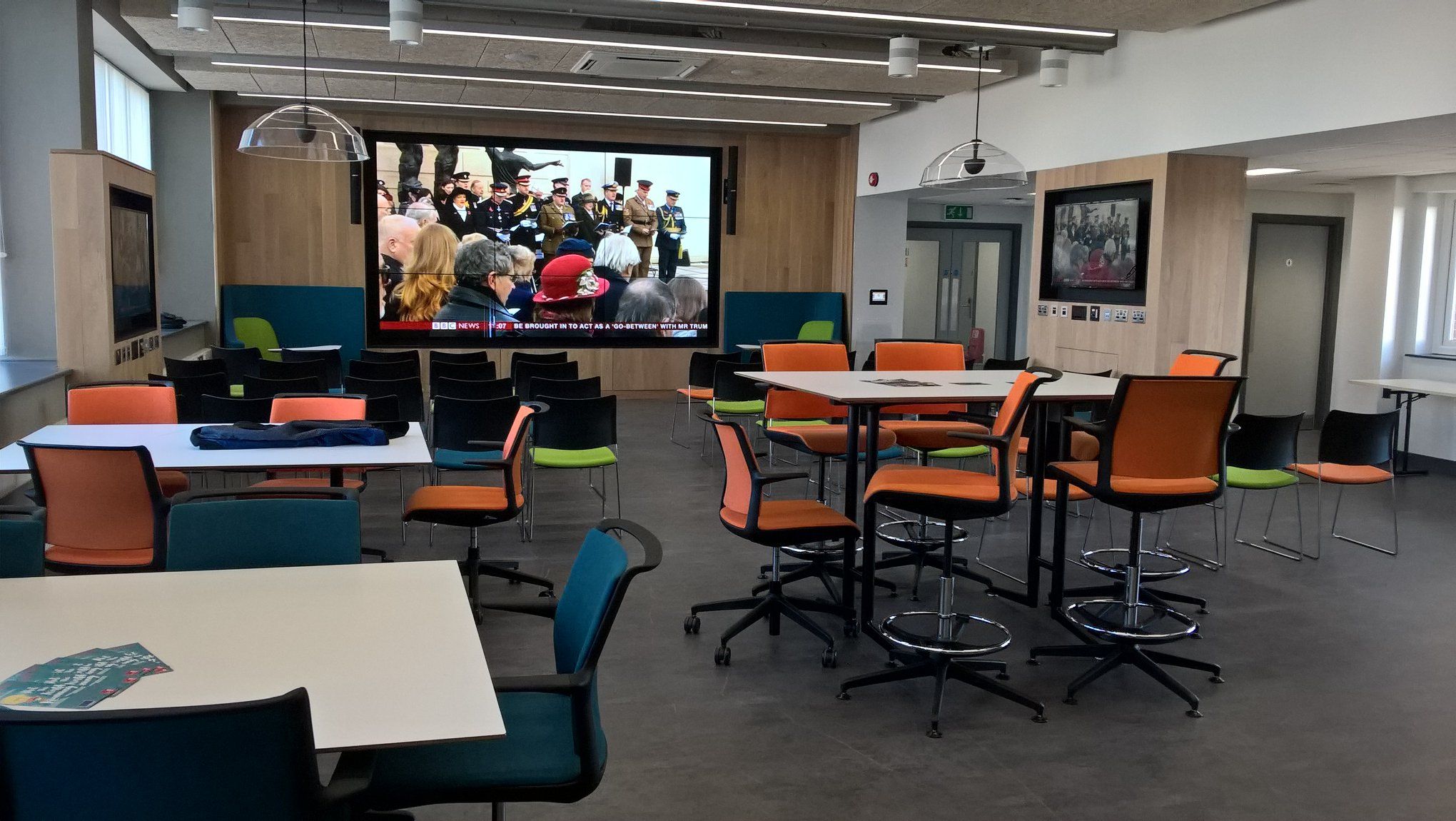 +19 more
upGrad's Accelerator Program
Low Cost

Enroll and save up to INR 60 lakh on study abroad courses

Post Study Work Visa

Eligible for up to 24 months of PSWP/36 months of OPT visa across countries like the USA, UK, Germany, Canada and more

Get

4x ROI

Explore attractive career opportunities & better ROI across robust global economies
Explore Accelerator Programs
More About Staffordshire University
Infrastructure
There are three campuses of the university along with its main Stoke-on-Trent campus which offers great infrastructure and other facilities. There is the Stafford Centre for Excellence which offers specialist health facilities. Staffordshire University is synonymous with research excellence and has its infrastructure of research centers and laboratories along with several research areas, earning it the rating of world-leading or the tag of international importance for 78% of research, as per the REF. The centers encompass aspects like archaeology, creative industries, and communities, heritage and society, justice and crime, pedagogic practices, education, health and wellbeing, technology, environment, Cybersecurity, psychological research, and more.
Academic
The main application deadline is 29th January. Students may apply by June 30 via UCAS. The Staffordshire University admission process involves the following steps:
1. Students should apply via UCAS.
2. Along with the UCAS course code, you'll also need the Institution Code of the University above.
3. You can also apply directly at the university portal.
The Staffordshire University admission requirements include the following:
1. Undergraduate students will require Class XII marks of 65% along with 28 points in IB Diploma if that is being used to apply.
2. For applying to integrated masters or accelerated two-year degrees, students will require 70% overall marks in Class XII and 30 points in the IB Diploma.
3. English language proficiency is not required separately if the student has obtained 70% in English in Class XII.
4. Master's applicants should have bachelor's degrees with at least 55% or 6.5 CGPA.
The Staffordshire University acceptance rate is 57%. The institution offers postgraduate and undergraduate programs along with distance learning and study options. There are several professional training and development programs along with apprenticeships. Some of the popular courses include augmented and virtual realities, finance and accounting, animation, biological and biomedical sciences, education, fashion, engineering, business and marketing, nursing and midwifery, law, journalism and content creation, and more.
The 2022-23 schedule is the following:
The University has 31-week or 44-week patterns for its courses. The first covers the period between September and May while the second covers the duration between September and August.
Extra-curriculars, diversity
The Staffordshire University is home to numerous international students along with offering all necessary support features and other assistance. There are several on-campus activities along with various societies and clubs. Students can partake in several interesting events around the year. There are numerous networks available for students along with opportunities to be part of thriving and vibrant communities.
There is an in-house café for everyone on campus along with volunteering opportunities galore. There are several sports clubs along with a Social Sport program in addition to the Sir Stanley Matthews Sports Centre. The Staffordshire University Students Union takes care of entertainment while offering fabulous experiences for pupils around the year.
Career/Professional
The University helps students explore varied career options while connecting them to industries and employers along with providing entrepreneurial support, career pathways, and assistance with other career objectives.
There is a dedicated Careers Hub that offers diverse services and Career Coaches in tandem with a Career Connect Portal which specializes in offering appointments, jobs, and a lot more. The Graduate Hub offers varied support functions to graduates while they can also tap into the university's industry connections through internships, work opportunities, volunteering, and placements. Students can gain both unpaid and paid work experience during their courses. Students also get assistance with self-employment, commissioning, freelancing, and also apprenticeships in various sectors. Employers are also served by the university and they get access to several services including recruitment of the best graduate talents for diverse positions. The Career Services team holds several events throughout the year for connecting students to employers while also offering a mentoring scheme and Careers Studio for peer-to-peer coaching.
The Careers Hub offers crucial career-linked data along with other resources. The team assists students in several ways while the Digital Careers Hub may help with personal and career development alike. MyCareer is a one-stop solution for personal and career development and is the best place to find new jobs and build work experience while also enjoying career events, workshops, and more. Students can easily access MyCareer and find available employment opportunities, vacancies, listings, and more. They can also book appointments for career planning, choosing career pathways, support in finding jobs, tips on interviews and resume building, and so on. Students can also enjoy mock interview support courtesy of the career services and support team.
The list of famous alumni includes the following names:
1. Ian Fraser Kilmister (Lemmy), songwriter-singer, and musician.
2. Kevin Daniel Kilbane, professional footballer.
3. Fabrice Ndala Muamba, professional footballer, and coach.
4. Thomas Michael Henry Smith, singer-songwriter.
5. Kevin Daniel Kilbane, footballer.
6. Ian McMillan, journalist, poet, broadcaster, and playwright.
Financial
Here are the Staffordshire University fees for 2022-23:
| | |
| --- | --- |
| Undergraduate | £14,500 (INR 14.5 lakh) |
| Undergraduate (Nursing, Paramedic Science, Operating Department Practice and Midwifery) | £19,000 (INR 19 lakh) |
| Standard postgraduate taught courses | £15,000 (INR 15 lakh) |
| Nursing & Healthcare taught postgraduate courses | £19,000 (INR 19 lakh) |
| PGCE | £14,500 (INR 14.5 lakh) |
| Master of Business Administration (MBA) | £15,500 (INR 15.5 lakh) |
| Law LPC and LLM combined | £12,300 (INR 12.3 lakh) |
| Law LPC solely | £10,900 (INR 10.90 lakh) |
| Postgraduate Research | £13,000 (INR 13 lakh) |
Top UK Universities
Frequently Asked Questions
What GPA do you need to get at Staffordshire University?
To get admission to a bachelor's program at Staffordshire University, you need at least one of the following:
A diploma in high school with a minimum GPA of 2.8 out of 4. Other than this, you also need to have any of the following:

2 APs whose score is more than 3

ACT Composite score, which is greater than 23

2 SAT I Results with a minimum grade of 550

Completed a pertinent International Foundation Year program from a recognised UK institution.

Kindly refer to the 'entry requirements' section on the respective course page to view specific A-Level prerequisites.

Earned an International Baccalaureate (IB) Diploma with a total score of 28 points.
For a master's, you need a bachelor's degree with a 3.3 out of 4.0 grade from any recognised university.
What degree is Staffordshire University best for?
Students seeking degrees in business, engineering, technology, the arts, and other professions will find Staffordshire University a good fit because it provides a wide range of degrees in various fields.
What rank does Staffordshire University have in the world?
Staffordshire University is ranked 1201st in the list of 1500 universities in the global 2023 rating. It has an Impact Ranking of 601 in the list of 800 colleges and a Young University Ranking of 401 in the list of 500 colleges.
Does Staffordshire University give scholarships to international students?
Yes, Staffordshire University provides scholarships to international students. On their official website, you can find information on eligibility and applications.
What is the acceptance rate at Staffordshire University?
The acceptance rate at Staffordshire University is 57%, which indicates that 57 out of every 100 applicants are accepted for a program.
Does Staffordshire University have placements?
Staffordshire University allows students to be placed as part of its career services. During the study, these assignments may offer beneficial professional experience.
Disclaimer
All information provided on this page is for general use and upGrad Abroad is not responsible for any errors or omissions. Any action taken upon the information found on this website is strictly at your own risk.