New Mexico State University
Las Cruces, USA
183
No of Courses
Government
University Type
https://www.youtube.com/watch?v=6tfUIwxK09U
Overview
New Mexico State University (NMSU) is a public research land-grant university in Las Cruces, United States of America (USA). The university was inaugurated as Las Cruces College in 1888 and is one of the oldest schools for higher education in New Mexico.The territorial legislature authorized an agricultural experiment station and college, the New Mexico College of Agriculture and Mechanic Arts, in 1888. This school and Las Cruces College merged to provide top-notch education to the students in the area.By 1960, the college had gained huge recognition and was thus, changed t
...Read more
Amenities Included
Accommodation

Cafeteria

Events

Sports
Course Fee

INR 14.79L/yr

Exam Accepted

NA

Intake Session

NA
Course Fee

INR 14.79L/yr

Exam Accepted

NA

Intake Session

NA
About University
1780 E University Ave, Las Cruces, NM 88003, United States
Founded in 1888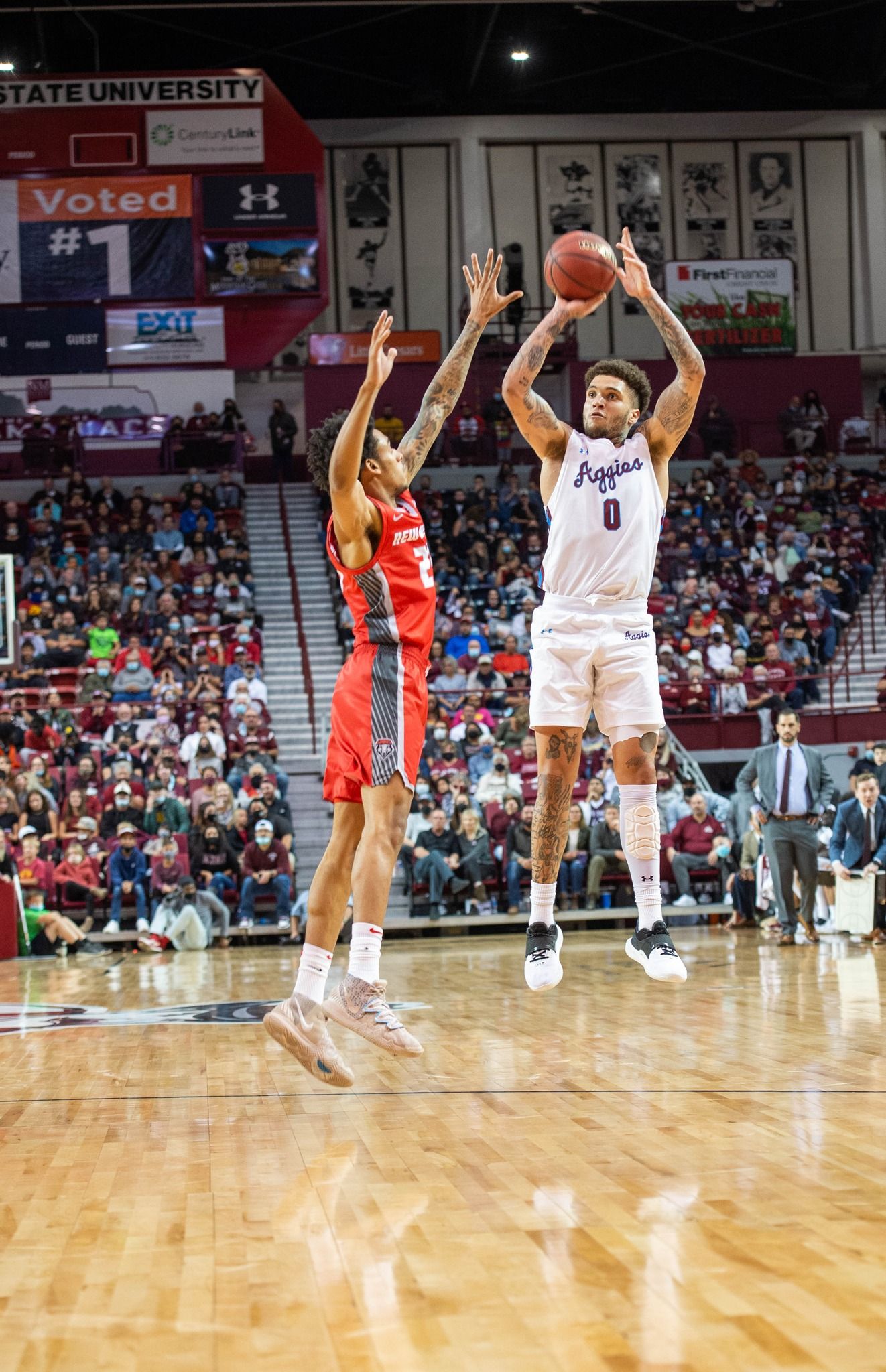 +7 more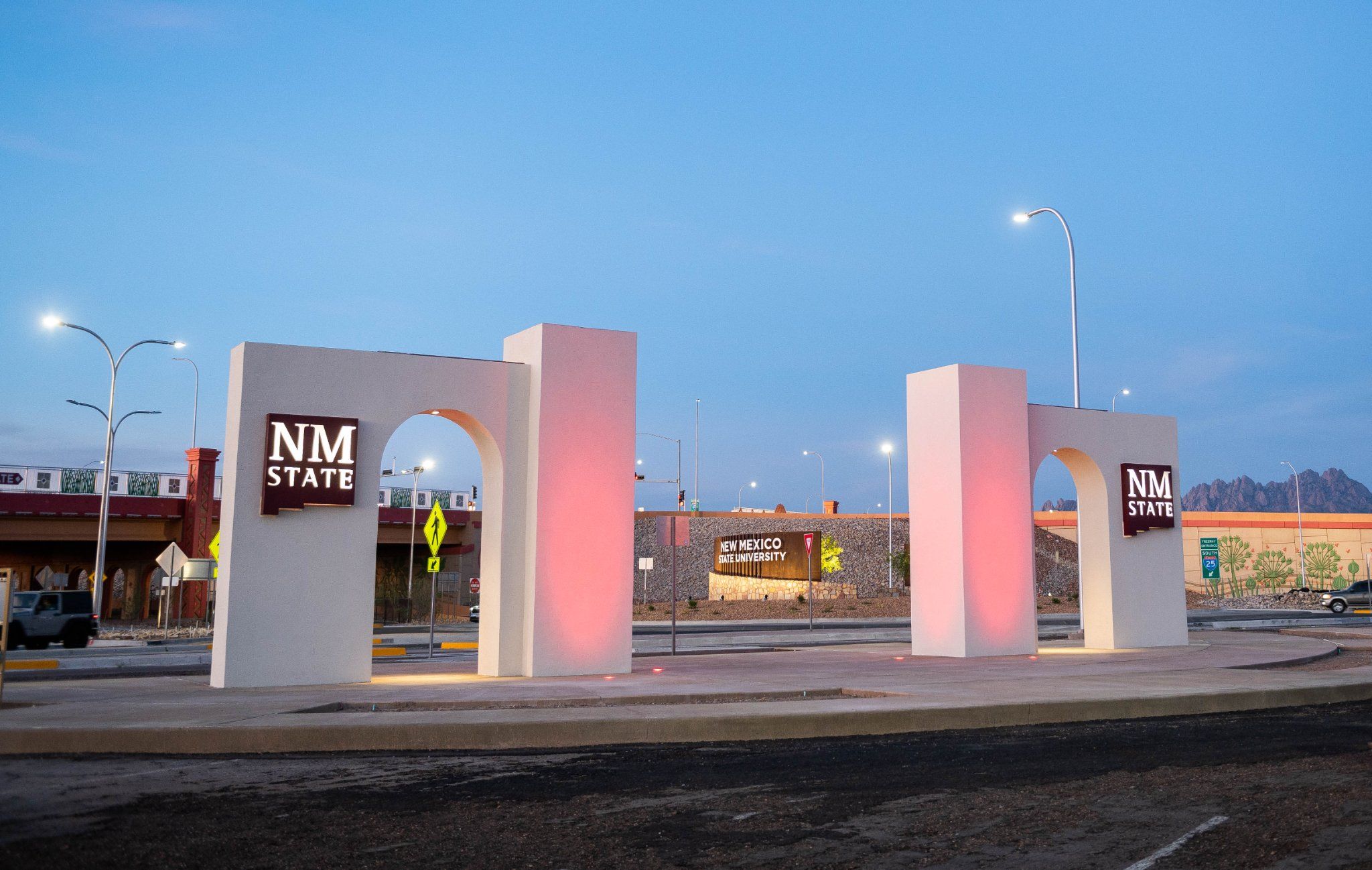 +7 more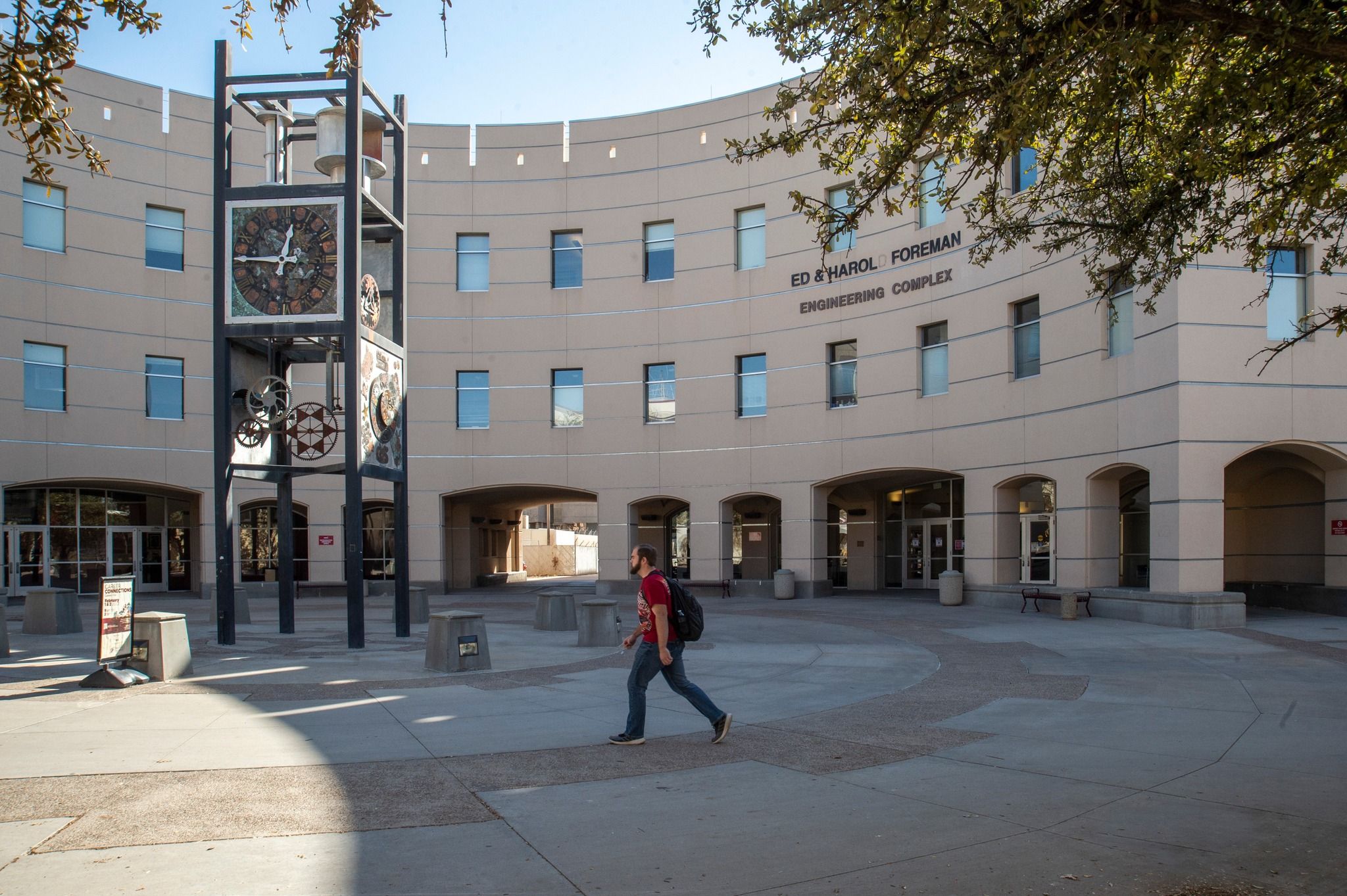 +7 more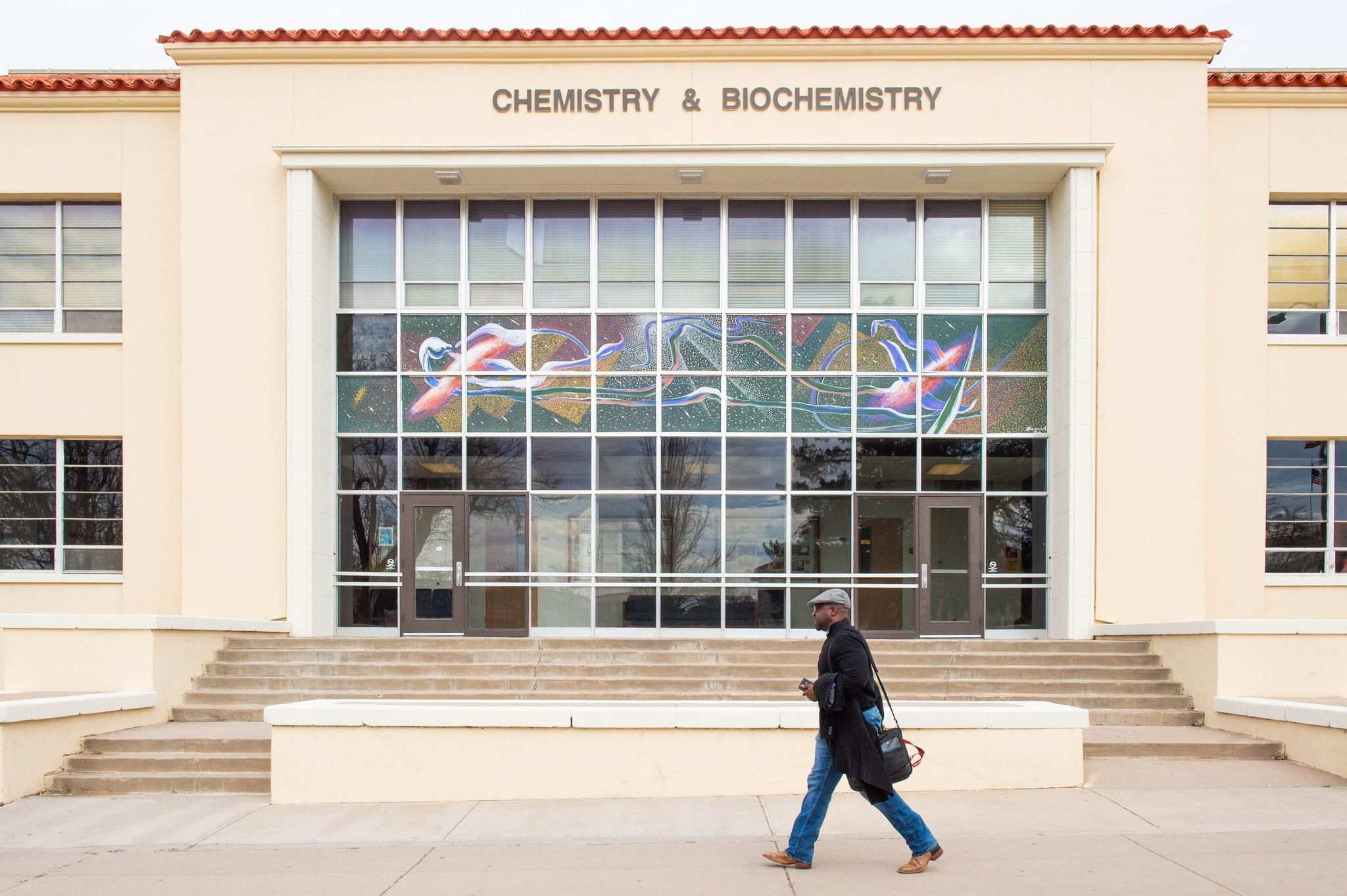 +7 more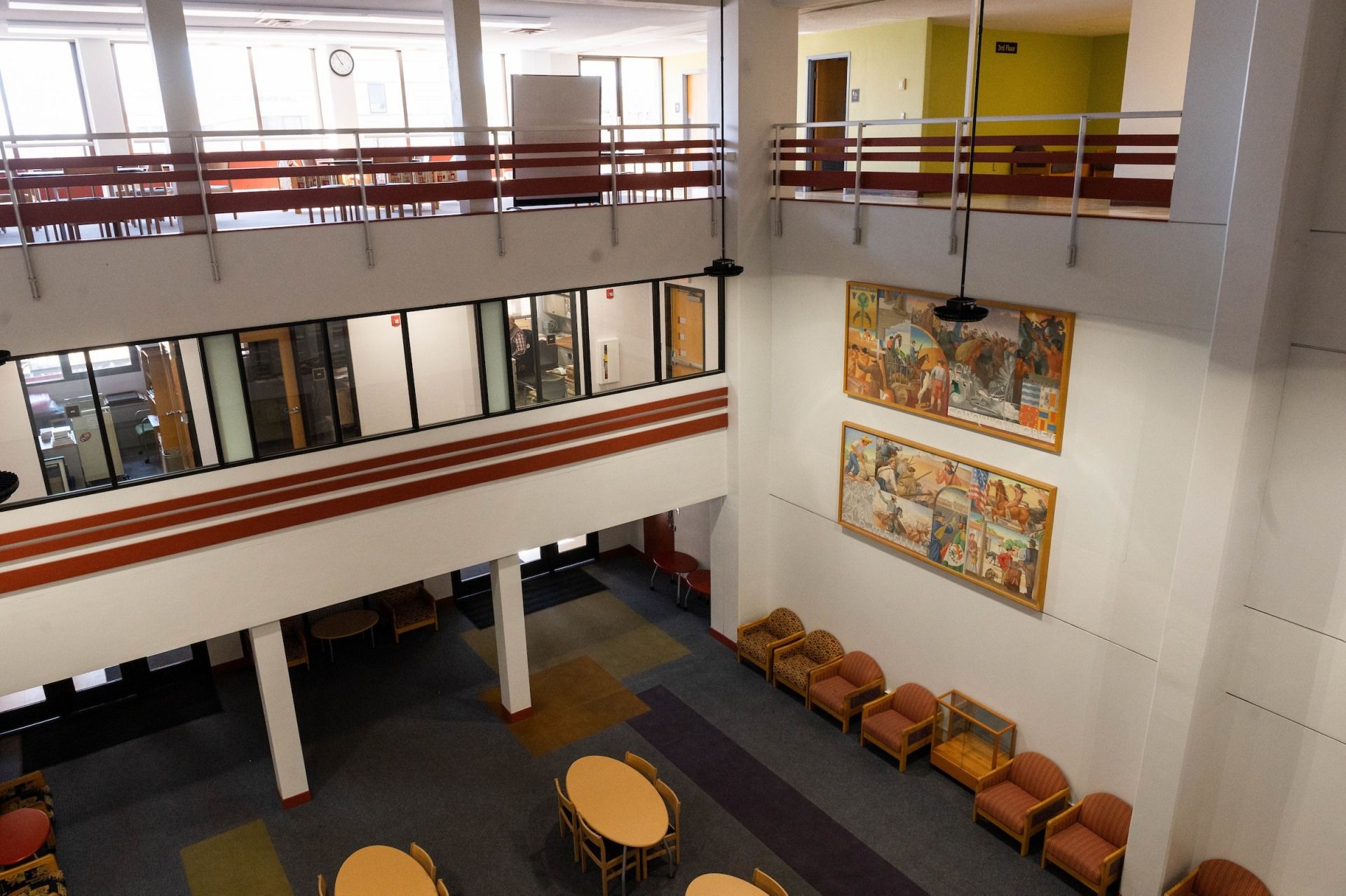 +7 more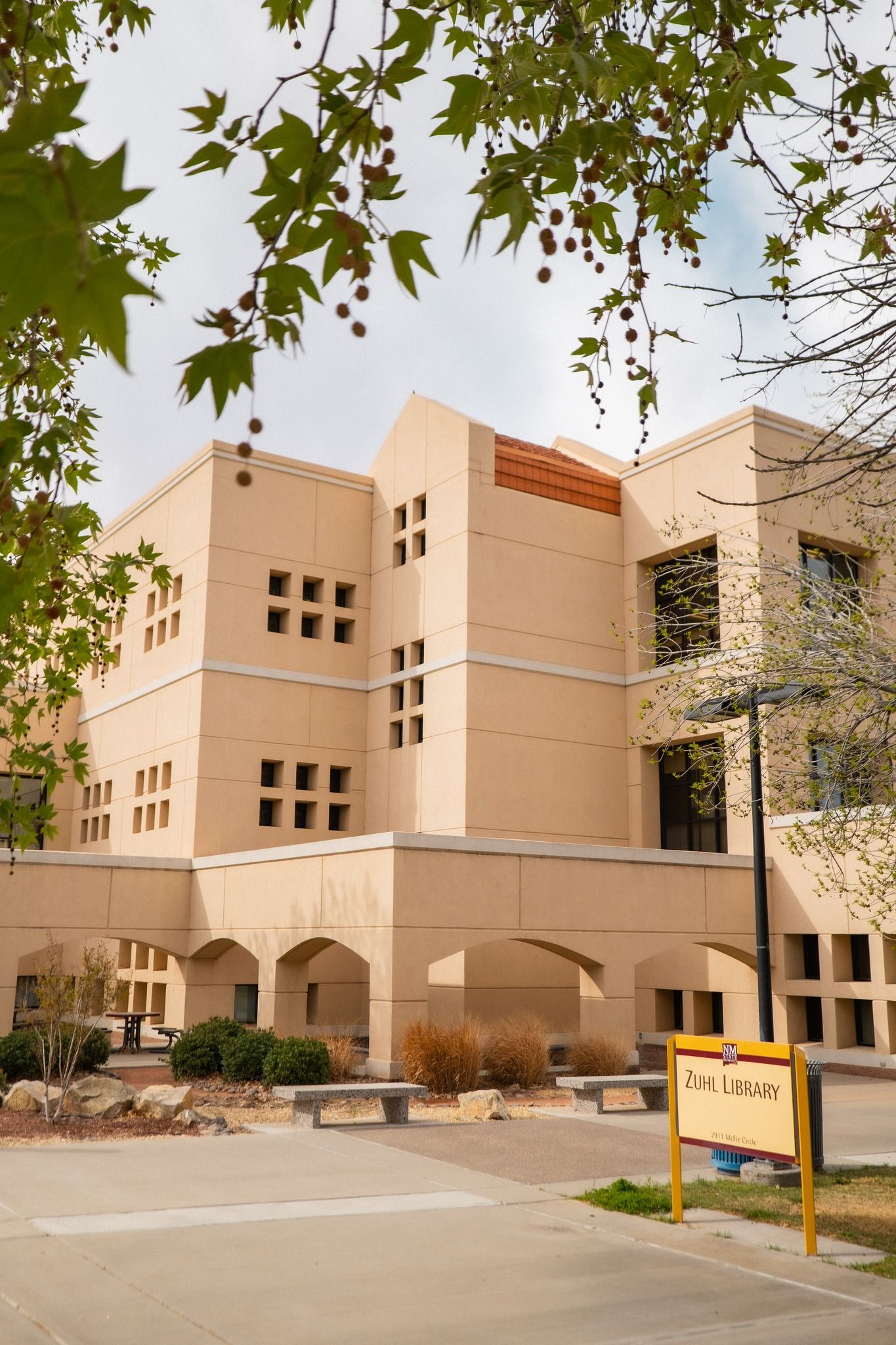 +7 more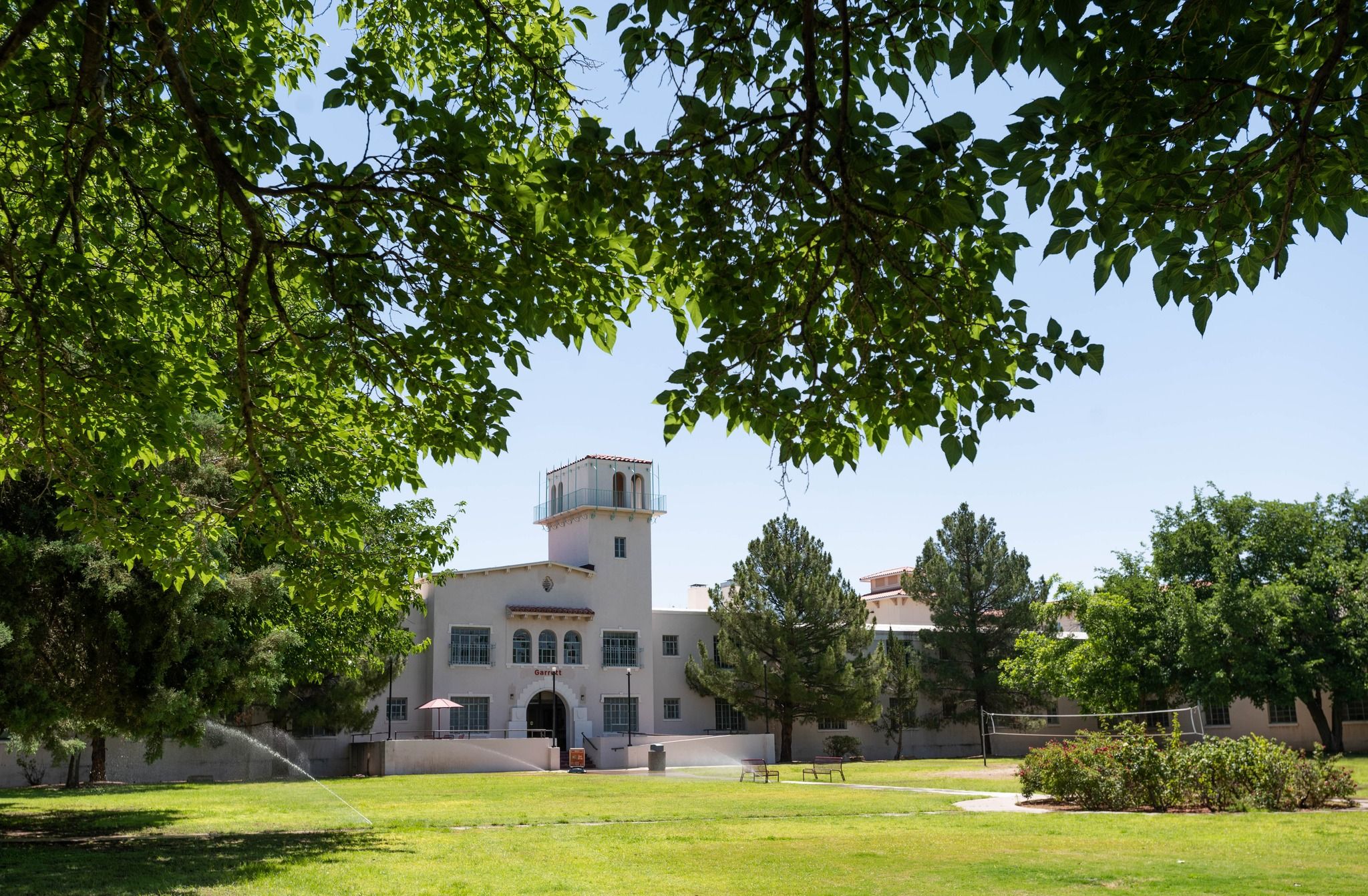 +7 more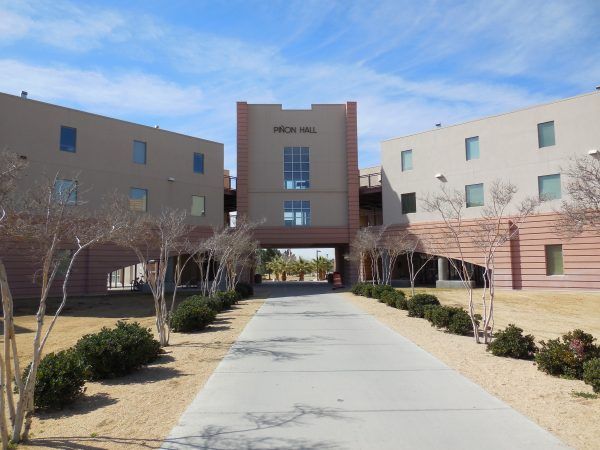 +7 more
upGrad's Accelerator Program
Low Cost

Enroll and save up to INR 60 lakh on study abroad courses

Post Study Work Visa

Eligible for up to 24 months of PSWP/36 months of OPT visa across countries like the USA, UK, Germany, Canada and more

Get

4x ROI

Explore attractive career opportunities & better ROI across robust global economies
Explore Accelerator Programs
More About New Mexico State University
Infrastructure of New Mexico State University
New Mexico State University, USA, is situated on a 900-acre main campus with over 14,000 students on its premises. There are five other campuses, a unique satellite learning centre in Albuquerque, cooperative extension offices in each of New Mexico's 33 counties, 12 research and science centres, and distance education.
New Mexico State University is known for its interdisciplinary research clusters that fulfil local, regional and national issues in streams such as space and aerospace programs, natural resource sustainability, information sciences, and security, biosciences, and border-related programs.
The university's mode of communication and instruction is English across all the programs, irrespective of level.
Academics at New Mexico State University
In terms of academic cycles, New Mexico State University, USA, opens applications in the Fall, Spring, and Summer sessions every year. The school believes in an open admission policy, and applications are accepted on a rolling basis throughout the year.
Generally, students have achieved a minimum GPA of 2.75 on a 4.0 scale to gain admission to the New Mexico State University.
Admissions at New Mexico State University
If you are interested in applying, the New Mexico State University admission process will differ based on the program and level of education you are applying to. The university has 96 undergraduate programs, 60 post-graduate programs, and 28 doctoral degrees.
New Mexico State University admission requirements for first-year students include:
Filled online application form
A high school GPA of 2.75/4
ACT composite score of 21 or SAT score of 1060/ ranked in the top 20% of their class
Recommendation letters
Additionally, if you have any unique talents or extracurricular accomplishments, you can still be considered for admission if your GPA exceeds the required range. Upon application, you will be contacted by an admissions counsellor concerning the application and the next steps.
The New Mexico State University, USA, acceptance rate is 67%. You will most likely be offered a place if you have a great SAT/ACT score and academic scores within the program requirements.
You can choose from about 80 different STEM (Science, Technology, Engineering and Mathematics) and Humanities streams at the school for vocational, technical, and continuing education. Courses are available in significant fields such as Biology/Biological Sciences, Agricultural Business and Management, Business/Commerce, Chiropractic, Computer and Information Sciences, and more.
Some popular programs at New Mexico State University include Master's in Teaching, Fine Arts, Innovative Writing, Criminal Justice/ Safety Studies, Liberal Arts and Sciences/Liberal Studies, and Social Sciences.
Lastly, the credit hour requirements at the New Mexico State University vary according to the programs. For instance, The Master of Accounting program is a 30-credit program requiring 21 credits in Accounting courses numbered 520 or higher and nine credits for other courses.
Extracurriculars at New Mexico State University
New Mexico University is a Hispanic-serving school with a substantial multi-cultural population of community members and students. You will find peers from 89 foreign countries and 49 states that enhance the community's cultural, civic, spiritual and social lives at the university campus.
The ISSS or International Students and Scholar Services at NMSU provides end-to-end immigration support to international students at the university. Although, the school's general policies will apply to international and domestic students.
The clubs and student organizations at New Mexico State University ensure the overall growth of students.
Some of the famous clubs at the university that you can be a part of are:
Alpha Nu Beta Chapter of Phi Theta Kappa (PTK)
Campus Christian Fellowship (CCF)
League of United Latin American Citizens (LULAC)
Science, Technology, Engineering and Math Club (STEM)
Social Science Club (SSC)
Student Government (NMSU-ASG)
Career/Professional at New Mexico State University
The New Mexico State University used to have a Career Services department up until January of 2020. Since then, its functions have been split into other offices for better management and student well-being.
The Office of Experiential Learning provides access to career fairs, corporate events, internships, co-ops, education abroad knowledge, and community engagement. At New Mexico State University, the "Handshake" program – provides a link to full-time and part-time jobs, work-study opportunities, and internships leading to cooperative education.
More than 145,000 alumni of the New Mexico State University make for an interactive and tight-knit community that aims to help each other. Some of the famous alumni from this university include:
Norma Bixby: a member of the Montana House of Representatives
Sarah Stewart: research scientist, co-discovered the first-ever polyomavirus
Kevin Johnson: CEO of Starbucks Corporation
Financials at New Mexico State University
The fee rates are essential factors to consider when students decide on the best school for them. US News & World Report states that the average in-state New Mexico State University fees are USD 8,000, and out-of-state tuition and fees are USD 25,700.
We advise students also to consider costs of attendance, food, travel, and living expenses while planning a budget for study at New Mexico State University.
New Mexico State University
Disclaimer
All information provided on this page is for general use and upGrad Abroad is not responsible for any errors or omissions. Any action taken upon the information found on this website is strictly at your own risk.