From Celebrating Pride Month to Affirmative Action, Here is How Universities Are More Inclusive Now
From Celebrating Pride Month to Affirmative Action, Here is How Universities Are More Inclusive Now
Updated on 05 July, 2023
In today's interconnected world, international universities have gained significant importance. These institutions not only provide quality education but also foster an environment of diverse cultural experiences and global perspectives. Student diversity plays a pivotal role in shaping the character of an international university, offering a vibrant and inclusive community where individuals from various backgrounds come together to learn, collaborate, and thrive. This rich diversity is a testament to the global appeal of these institutions and the opportunities they provide for cross-cultural interactions and learning.
International universities have also become catalysts for recognizing and celebrating LGBTQ+ rights and inclusivity. As a result, numerous universities have taken significant steps to foster an inclusive environment for their LGBTQ+ students. These universities not only prioritize the acceptance and support of LGBTQ+ individuals but also actively promote diversity and equality within their campuses.
Here we discuss how some universities are paving the way for more diverse and inclusive campuses.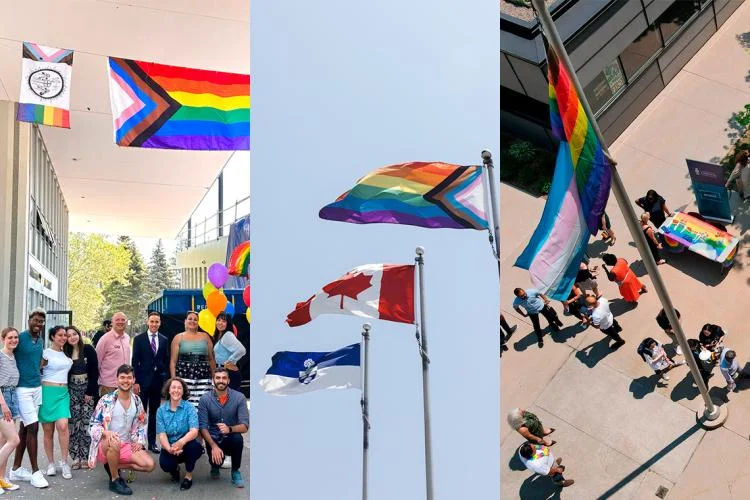 LBGTQ+ Support Offices and Awareness Campaigns
Being a trans person, having a non-binary identity, or being gender fluid on university campuses may bring with it the fear of discrimination or even violence. Dedicated LGBTQ+ Services Office help in providing resources, counseling, advocacy, and educational opportunities to address the unique needs and challenges faced by members of the community. These are important safe spaces and resource centers for members of the community that can ensure their emotional and mental well-being.
For example, the University of California, Los Angeles (UCLA's) LGBTQ Campus Resource Center or the University of Toronto's Sexual & Gender Diversity Office offers support and advocacy for LGBTQ+ students, staff, and faculty. They organize workshops, training sessions, and events to promote inclusivity and address the specific needs of LGBTQ+ individuals within the university community.
Recently, Flags were raised at U of T Mississauga, the St. George campus, and U of T Scarborough to mark the beginning of Pride Month.
Similarly, the UvA Pride Network at the University of Amsterdam is a student-led initiative that provides a platform for LGBTQ+ students to connect, organize events, and advocate for LGBTQ+ rights and inclusivity within the university. It is a social network and platform for emancipation and knowledge sharing for the LGBTQ+ community.
Inclusive Language
Language is one of the most powerful tools we have as humans. It enables us to connect with others, share experiences, and develop a sense of belonging. A gender-inclusive, socio-economic-inclusive, and race-inclusive language can have far-reaching impacts on creating truly empathetic campuses. A small example is that replacing the greeting 'Hey, guys' to 'Hey, everyone' will include students across the spectrum.
Universities are waking up to inclusive language as a crucial aspect of diversity. Many universities have taken steps to create more inclusive environments and ensure that their campuses are welcoming to students from diverse backgrounds.
For example, the University of Edinburgh's Inclusive Language Guide provides editorial guidance to staff and students to write about one another with dignity and respect. Similarly, the University of Cape Town (South Africa) has implemented policies such as Preamble to Sexual Orientation Policy that outlines the guidelines to use inclusive terminologies while teaching, in administration services, and in other communication on campus.
Recommended Read: 8 Ways to Look After Your Mental Health While Studying Abroad
Racial, Ethnic, and Gender Diversity
Embracing racial, ethnic, and gender diversity in international universities is a step toward promoting equality and social justice. It helps break down barriers and prejudices, creating a more inclusive and equitable educational environment. Embracing racial and ethnic diversity ensures that students from various backgrounds bring their unique experiences, cultural perspectives, and knowledge to the academic community. This diversity enriches the learning environment, promoting cross-cultural understanding and fostering a broader global outlook among students and faculty.
There are some top universities known for their efforts in promoting racial and ethnic diversity. Some national universities that score on the higher side of diversity in US News and World Report on 'Campus Ethnic Diversity' are Andrews University, University of Hawaii at Hilo, Stanford University, University of Nevada, Las Vegas, University of San Francisco, Johns Hopkins University, among others.
Additionally, many universities worldwide have taken significant steps like dedicated scholarships, leadership programs for women, and strong gender studies programs to promote gender equality and create inclusive environments for women.
For example, MIT's Women's and Gender Studies Program explores issues of gender, sexuality, and power through interdisciplinary courses, research, and events. It aims to promote gender equality and empower students to engage with these topics critically.
Similarly, the University of Cape Town has established the Gender Equity Unit to address gender-based violence, harassment, and discrimination on campus. The university also offers scholarships and bursaries for women and promotes women's leadership in various academic and administrative positions.
Revealing the Pinnacle of Education: Discover the World's Best Education System for Empowering Minds!
Affirmative Action
Affirmative action policies ensure that universities reflect the diversity of society, providing opportunities for individuals from different backgrounds to access higher education. This diversity enriches the learning environment, promotes cultural exchange, and fosters a more inclusive campus community. While the specific approach and implementation of affirmative action may vary among countries and institutions, several international universities have adopted measures to promote diversity and inclusion through affirmative action policies.
For example, The University of Oxford and the National University of Singapore have set targets to increase the number of students from underrepresented backgrounds and have adopted contextual admissions, considering applicants' backgrounds and educational experiences to provide fair opportunities.
Disclaimer: upGrad Abroad is not affiliated with the universities mentioned in the blog. The information provided is for general use only.
Popular Guides To Simplify Your Study Abroad Journey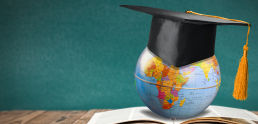 Fully Funded Master's Guide
The list of scholarships to cover ALL your university expenses.
Download Guide