MBA at New York University (NYU) for International Students
MBA at New York University (NYU) for International Students
Updated on 09 November, 2023
Did you know 100% of the full-time MBA Class of 2023 students at New York University (NYU) seeking a summer internship secured it? Also, nearly 20-25% of MBA students at NYU receive a merit-based scholarship. Doesn't all of this sound enticing? Enrolling in an MBA at NYU can surely be an immersive journey that empowers ambitious aspirants with the tools, insights, and connections essential for thriving in the ever-evolving business realm.
Highlights of MBA Program at NYU
Here's a quick look at the critical aspects of an MBA from New York University:
| | | | | | |
| --- | --- | --- | --- | --- | --- |
| Program Name | Duration | New York University Fees | Application Deadline | Admission Rate | Specializations |
| MBA at NYU | 2 years full-time | $84,180 (INR 69,94,642) | November, January | 27% for the Class of 2024 | Accounting, Brand Management, Business Development, Luxury Marketing, Real Estate, Global Business, Finance, Strategy, Supply Chain Management, Tech Product Management, Fintech, and more. |
Eligibility Criteria for MBA Program at NYU
NYU's MBA program seeks diverse candidates with strong academic records, professional accomplishments, and leadership potential. While specific New York University MBA requirements may vary, a typical profile includes: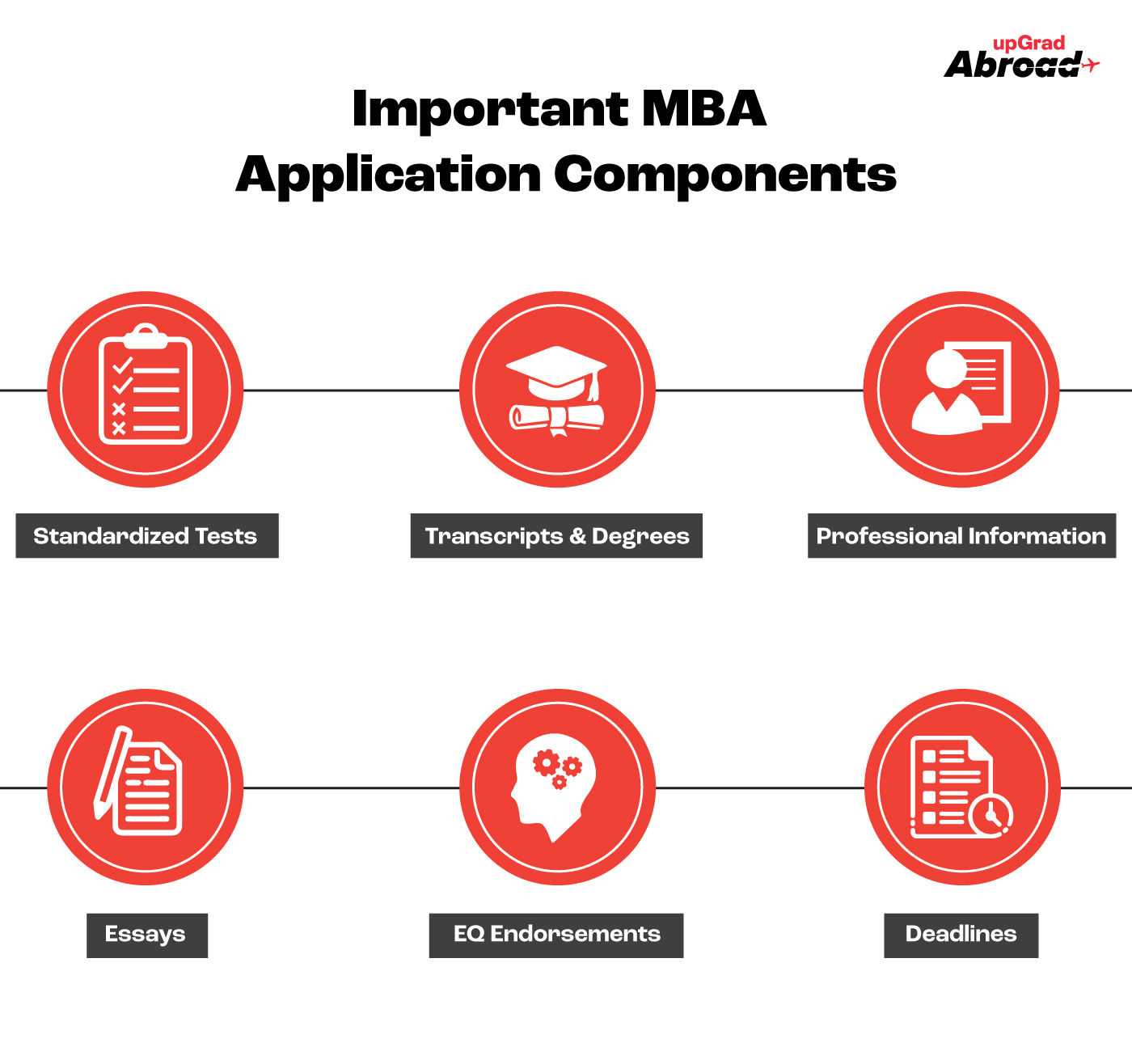 MBA Application Process at NYU
The application process for NYU's MBA program is designed to evaluate candidates holistically. It typically includes:
1.Online Application:
Candidates must submit their application online through the official NYU MBA admissions portal.
2.Essays and Personal Statements:
Applicants must write articles and personal statements that reflect their motivations, experiences, and aspirations.
3.Transcripts:
Official transcripts from all post-secondary institutions attended are to be submitted.
4.Letters of Recommendation:
Letters of recommendation from professional and academic references are a crucial part of the application.
5.GMAT/GRE Scores:
Most candidates must submit GMAT or GRE scores. However, during specific admissions cycles, NYU might have a test-optional policy. NYU Stern also accepts the Executive Assessment Test (EA), LSAT, MCAT, and DAT exam scores.
Career Opportunities After MBA at NYU
Graduates from NYU's MBA program benefit from its strong industry connections and global reputation. The program opens doors to various career opportunities, including:
1.Top Employers:
Graduates frequently obtain positions in illustrious firms like McKinsey & Company, J.P. Morgan, Google, Amazon, etc.
2.Industry Coverage:
A variety of areas are covered in the program's curriculum, including banking, consulting, technology, healthcare, and more.
3.Employment Record:
The median salary for the two-year full-time MBA (class of 2022) was $170,000, and $35,000 was the median signing bonus.
4.Future Possibilities:
MBA graduates are well-prepared for leadership positions and entrepreneurial endeavors because of their extensive worldwide network and access to NYU's large alumni group.
Famous Alumni of NYU's MBA Program
NYU's MBA program has produced numerous successful professionals who have made their mark in various industries. Here are a few notable alumni:
| | |
| --- | --- |
| Name | Profession/Achievement |
| Billy Knapp (MBA '16) | Military Program Manager, Community Engagement at Amazon |
| Yamila Hernandez (MBA '19) | Pharmaceutical Marketing Rotational Manager at Pfizer |
| Carlton Crenshaw (MBA '71) | Decorated Marine Corps veteran and accomplished businessman. |
The MBA program offered by New York University provides an immersive learning environment designed to shape the next generation of business leaders. This program cultivates individuals who emerge as valuable contributors within the dynamic corporate landscape by focusing intently on fostering leadership, fostering creativity, and facilitating practical, real-world integration.
Disclaimer: Fees and admission rates are subject to change at any time.
MBA Related Topics:
More Resources on MBA Abroad:
FAQs
Can I apply without GMAT/GRE scores?
Yes, NYU sometimes offers a test-optional policy, but checking the specific admissions cycle requirements is recommended.
Is financial aid available for MBA students?
Yes, candidates can get various financial aid options, including scholarships, loans, and assistantships as assistance for New York University fees for international students.
What sets NYU's MBA apart from other programs?
NYU's MBA benefits from its location in New York City, renowned faculty, extensive alumni network, and strong industry connections.