Open Work Permits & New Innovation Stream Part of Canada's Tech Talent Strategy
Open Work Permits & New Innovation Stream Part of Canada's Tech Talent Strategy
Updated on 12 July, 2023
Canada has announced new measures set to further attract top global talent. The measures announced as part of the recently unveiled Tech Talent Strategy target drawing H1B visa holders, digital nomads, and entrepreneurs to the country. The policy was announced by Minister of Immigration, Refugees, and Citizenship (IRCC) Sean Fraser at North America's top tech conference, Collision.
The new strategy includes the following measures:
Open work permit channel for H-1B visa holders based in the US and study or work permit options for their family members.
New Innovation Stream under International Mobility Program (IMP).
Improvements to the existing programs like Global Skills Strategy and the Start-up Visa.
Promoting Canada as the destination for digital nomads.
Open Work Permit Stream for H-1B Visa Holders
With the new announcements in place , the H-1B specialty occupation visa holders can now move to Canada with their family members, who will be issued a temporary resident visa with a work and study permit. Also, they will be issued an open work permit allowing them to stay in Canada and work for almost any Canadian employer across any sector. This provision will come to effect on July 16, 2023, and will remain active for one year until IRCC receives 10,000 principal applications. It is expected to draw top talent that was affected by the recent layoffs in the US tech sector. It will also be beneficial for H1B holders suffering from high backlogs for the US green card.
Other Study Abroad Trending News:

THE Young University Rankings 2023: NTU Singapore tops league
New Innovation Stream under International Mobility Program (IMP)
The new innovation stream will be exempted from the Labour Market Impact Assessment (LMIA) process, which is a document that an employer in Canada must obtain before they can hire a foreign worker. The LMIA assesses whether there are any Canadian citizens or permanent residents who are available and qualified to do the job. If no Canadians or permanent residents are available, the LMIA will be issued, and the foreign worker can apply for a work permit.
The exemption will help employers and workers smoothen Canada's priorities for the tech industry.
The two ways IRCC is considering to fill the labor shortage are as follows:
Employer-specific work permits with a validity of up to five years to work for a company identified by the Government of Canada.
Open work permits with a validity of up to five years for highly skilled workers.
Popular Guides To Simplify Your Study Abroad Journey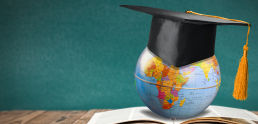 Fully Funded Master's Guide
The list of scholarships to cover ALL your university expenses.
Download Guide
The innovation stream will be active by the end of 2023.
Longer Stays for Digital Nomads
To attract digital nomads, IRCC is also planning to collaborate with public and private partners to develop additional policies. Current immigration restricts digital nomads' stay to up to six months while working for a foreign employer. IRCC wants to create an ecosystem wherein the immigrants can stay in Canada and seek opportunities with Canadian employers.
Augmenting Existing Tech Programs
IRCC is also looking for ways to improve Canada's existing programs, including the Global Skills Strategy and Start-Up Visa. With the help of the Global Skills strategy, employers get access to global tech talent, and the processing time for work permit applications under this program has returned to normal as it was before the pandemic.
The Start-Up Visa provides a pathway to PR for foreign entrepreneurs who gain the support of a designated Canadian venture capital fund for their start-up initiative.