Packing List For Indian Student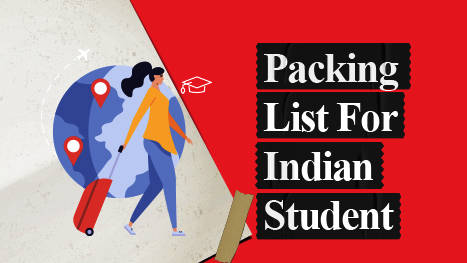 Description
Since study abroad aspirants have to spend months or years in a new country, it is important to plan things and pack the essentials wisely. Although there's no fixed formula to decide what to take or not to take, this guide lists some basic things that should be kept in mind while packing.
This guide will discuss steps to pack the right essentials, a checklist, things to avoid while packing, how to avoid overpacking, and more. Also, get answers to the most asked questions.
Similar E-Books Related To Generic
Disclaimer
All information provided on this page is for general use and upGrad Abroad is not responsible for any errors or omissions. Any action taken upon the information found on this website is strictly at your own risk.