Get Free Study Abroad Counselling from upGrad Abroad
Get Free Study Abroad Counselling from upGrad Abroad
Updated on 09 November, 2023
Many of us are driven by a dream to pursue education abroad, particularly at a leading university. However, there are several obstacles that we often face, be it about funding, scholarships, or application formalities, or cluelessness about the ideal study programs for their needs and skill sets. Hence, more often than not, we end up abandoning our dreams of studying abroad. Yet, as they say, there is always light at the end of the tunnel. You can now get free study abroad counselling to fulfill these dreams with aplomb.
Free Study Abroad Counselling- Apply Now for 2024 Intakes
You will now find the best free study abroad consultants who will help you zero in on the right abroad education pathways that suit your interests, needs, and skills. At the same time, you will learn more about the universities and programs that are available, along with finding options tailored to your budget alongside. That's not all; you can also expect assistance in resolving queries related to scholarships, language training, application formalities, and more.
Now imagine all of this being provided absolutely free of cost. Sounds great right? upGrad Abroad is your best choice for free study abroad counselling, and you can eventually study overseas while building a glittering future global career down the line. Without further ado, you should apply now for the 2024 intakes at leading universities worldwide. This will help you stay ahead of the application process.
Interested in studying abroad?
upGrad Abroad will help you– fill in your details and you will get a call back.
Meticulous Counseling and Guidance at No Charge
Pursuing education abroad is about several aspects. These include the academic and professional interests that you have, along with the ideal universities to apply to, their application formalities, visa guidelines, funding, scholarships, language proficiency training and testing, and of course, applying in time for your higher education requirements.
How do you approach all these aspects? How do you find the right program for your needs? How do you find the right education abroad in sync with your preferences and budget? upGrad Abroad offers experienced and skilled free study abroad consultants who will provide vast knowledge, guidance, and counseling absolutely free of charge. With upGrad Abroad's unique initiative, you can now get all the help you need without having to pay for it.
No longer do you have to worry about the daunting prospect of studying abroad. upGrad Abroad makes it possible with free counseling to help you get on track towards fulfilling your dreams. You can explore amazing opportunities in countries like the USA, Canada, Australia, Germany, UK, France, Ireland, Finland, and many others. Get guidance on the best streams, right from data science and business analytics to engineering, digital marketing, computer science, finance, MBA, architecture, and what not!
From Yale and Cornell to Stanford, Princeton, UCLA, and Harvard, get assistance on planning for and applying to your dream courses at your dream institutions. What's more, you can also explore the unique study abroad programs offered by upGrad Abroad that help you get global exposure while you can get a unique option of studying on campus after the first year of study (which helps you save funds). The free study abroad counselling is the first step towards understanding what you want and how to achieve it, while getting all possible guidance about fees and funding, visa requirements, application timelines and processes, and a lot more.
Recommended Read: Courses to study abroad after 12th
Popular Guides To Simplify Your Study Abroad Journey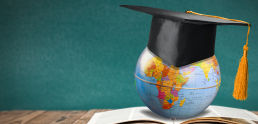 Fully Funded Master's Guide
The list of scholarships to cover ALL your university expenses.
Download Guide
Drop By For A FREE Session
Studying abroad at a reputed institution will do wonders for you both academically and professionally. At a personal level too, it will help you gain invaluable global exposure and build skill-sets for the future. Drop by for a FREE session at upGrad Abroad and gain the insights and guidance that you require to make your dreams a reality. Sign up for a free study abroad counseling today.
Dreams are never impossible. All it takes is proper guidance and planning. That is where upGrad Abroad helps you navigate the whole process with elan. And yes, it doesn't cost a thing!
To know more about study abroad:
FAQ's
Are study abroad consultations free?
Not all study abroad consultants offer free counselling and guidance. upGrad Abroad is the leading education platform that offer free study abroad counselling for learners, helping them zero in on the best options as per their specific requirements.
In which country abroad study is totally free?
Some countries like Norway, Sweden, Finland, Germany, Iceland, and others have free higher education options (zero tuition fees) at public universities and institutions. However, even in these cases, there are associated costs and living costs that have to be borne by students.
How can I go abroad to study for free?
You can get counselling and guidance on the countries that have universities offering free education for international learners. You can then shortlist these institutions and their courses, before applying as per their requirements.
Testimonials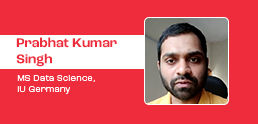 Prabhat Kumar Singh
"upGrad Abroad team also helped me with the Visa application and made the whole process really smooth. I would like to thank the whole team for their support and a big thumbs up to upGrad."
Sign-up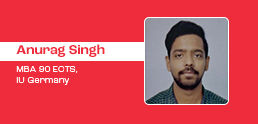 Anurag Singh
"From my enrollment to the university to getting my visa, everything was done by upGrad. They helped me and guided me throughout my journey. I really want to thank upGrad for making my study abroad dream come true."
Sign-up
Free Study Abroad Counselling