Breaking the Norm – IFA Paris Student Shares Her Journey
Breaking the Norm – IFA Paris Student Shares Her Journey
Updated on 18 September, 2023
Aparajita Tiwari was a budding entrepreneur in India when she decided to study Luxury Business Management in Paris, the world's fashion capital. Her go-getter attitude encouraged her to follow this long-held dream. This is her story of chasing and living her dream life in France's capital.
Leaving the comfort of my entrepreneurial cocoon, I broadened my horizons by studying at the International Fashion Academy (IFA) Paris. The initial days were a whirlwind of emotions as I navigated through the weather change, language barrier, and academic rigor. From understanding the nuances of luxury branding to deciphering the enigma of fashion forecasting, each lesson opened a new realm of possibilities. Join me as I reminisce about my transformative experience, charting a way through cultural differences and nurturing a fervent passion for all things luxury!
How I Chose Diploma in Luxury Business Management & Fashion Forecasting
As someone who believes in being a lifelong learner, it was important for me to pursue a course that aligns with my interests and helps me grow my entrepreneurial venture. In India, I already had build-on profitable couture business. But with the unwavering spirit to take it to the international market and understand the different facets of the luxury business, I decided to look for the next logical step. After deliberating – scouring the internet, and discussing with my friends, I learned of a short course - Diploma with Specialization in Luxury Business Management & Fashion Cool-hunting/ Forecasting at IFA Paris.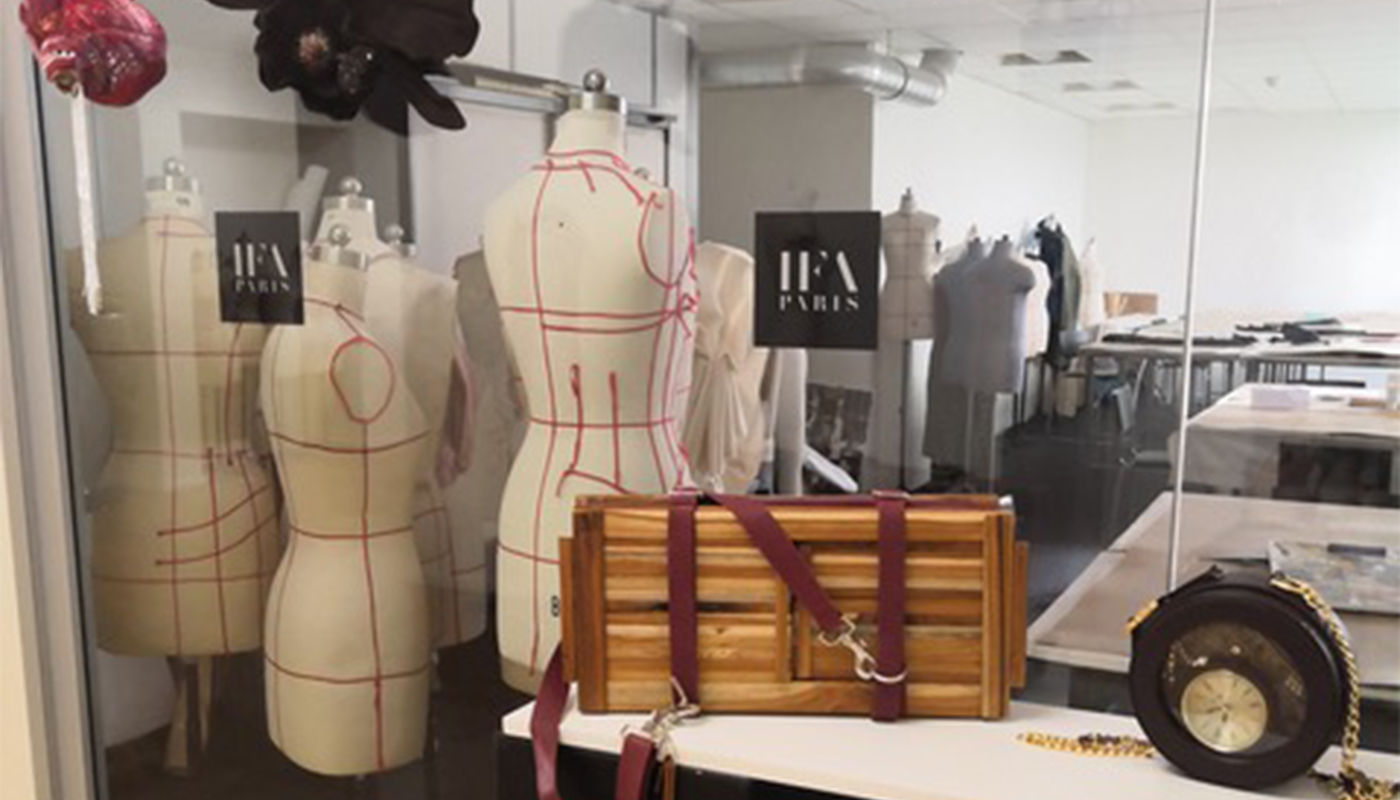 After deciding which course to study in France, I searched for the vital documents required for studying abroad. After searching for an hour, I was inundated with information. This is when I learned about the different intakes in France and which would be the best option for me. I also looked for accommodation and travel options within the city. Meanwhile, I looked for the correct France visa SOP format to curtail visa rejection chances.
Apart from these, I also came across many scholarships for Indian study-abroad aspirants; however, I didn't require to avail of any. My business venture profits enabled me to finance my next learning experience. Upon completing the basic research about France as a study-abroad destination, the benefits of learning abroad further motivated me to move to Paris in 2018.
While ensuring I didn't miss out on any item on the packing list, I was on the verge of missing my first international flight. When I rushed to the airport, a co-passenger tried to warn me, "You should learn French if you want to explore the country to the fullest." At that moment, I considered it nugatory and laughed but quickly realized the statement was true. As all administrative procedures are in French. Moreover, language could be a barrier to connecting with people.
After landing, I felt like a novice as I was about to manage everything independently. It took me a while to adjust to the new culture. Inadequate understanding of the French language added to the challenges of my initial days in Paris. Thankfully, I would always find somebody trying to guide or translate for me. The country was undoubtedly full of surprises – from no concept of a fan to the way windows opened. In Paris, I was first introduced to the concept of casement windows that open inside. Moreover, it folds in against the pockets of the thick walls.
But these changes or other challenges didn't dampen my spirit and excitement about studying at my dream fashion school.
Also Read: 5-Year Work Visa Announced for Indians Studying Masters in France
Studying in Paris: The Charms of IFA
IFA Paris, nestled in the heart of the fashion capital, exuded an aura of creativity that instantly captivated me. The campus seemed like a haven for budding fashion enthusiasts, with its state-of-the-art facilities, inspiring architecture, and diverse student community. This amalgamation of cultures was eye-opening and instrumental in broadening my horizons.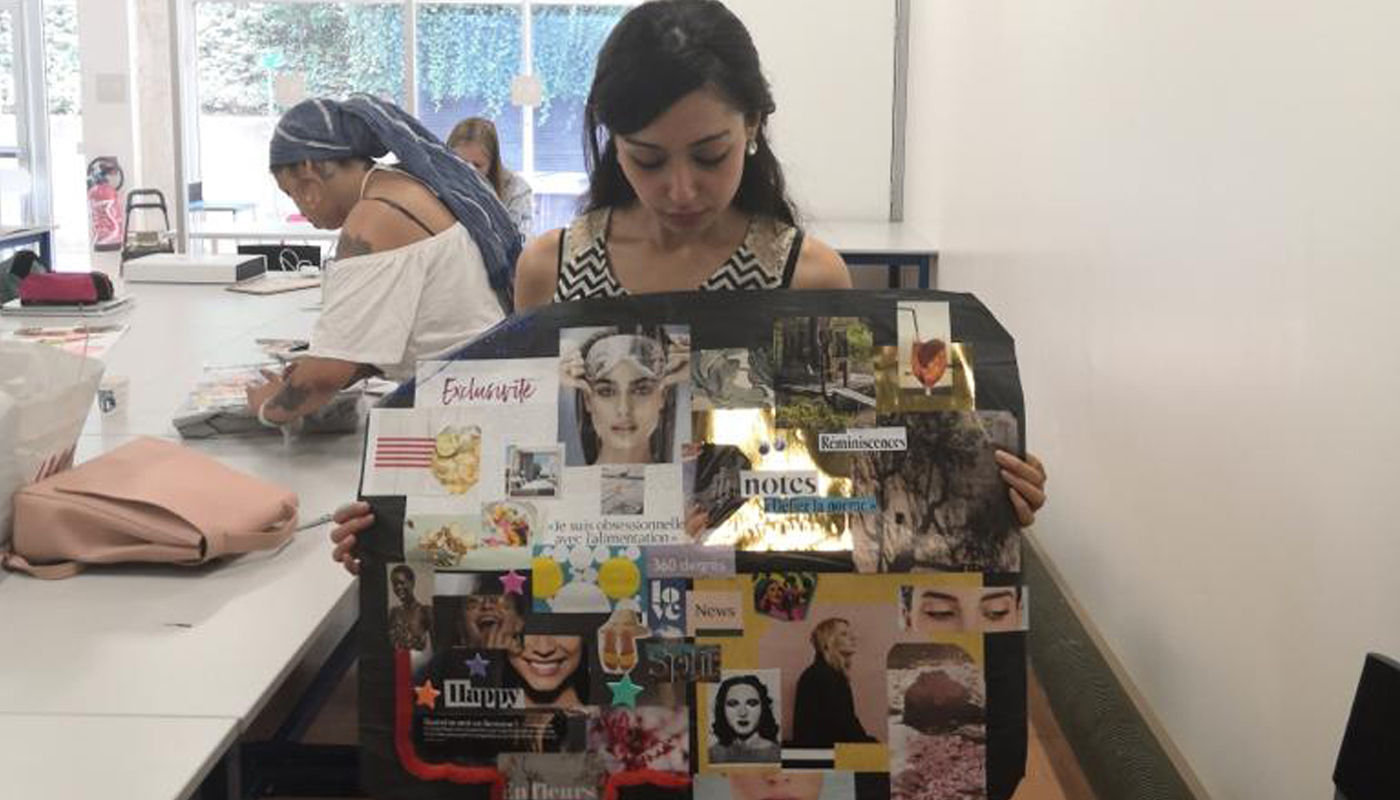 IFA Paris recognizes the importance of experiential learning, which is evident in its education approach. Regular guest lectures by industry experts, workshops, and internships ensured that the theoretical knowledge I acquired was seamlessly integrated with real-world scenarios. These experiences honed my skills and gave me a glimpse into the industry's dynamic nature. Indubitably, the program's multidisciplinary approach enabled me to amalgamate my entrepreneurial insights with a newfound appreciation for aesthetics.
As I progressed through the program, I realized that my entrepreneurial background was not a divergence from my current path but a bridge linking my past experiences with my evolving aspirations. The strategic thinking and problem-solving acumen I honed as an entrepreneur seamlessly intertwined with the principles of luxury management. Moreover, I learned the art of establishing meaningful friendships while studying at IFA.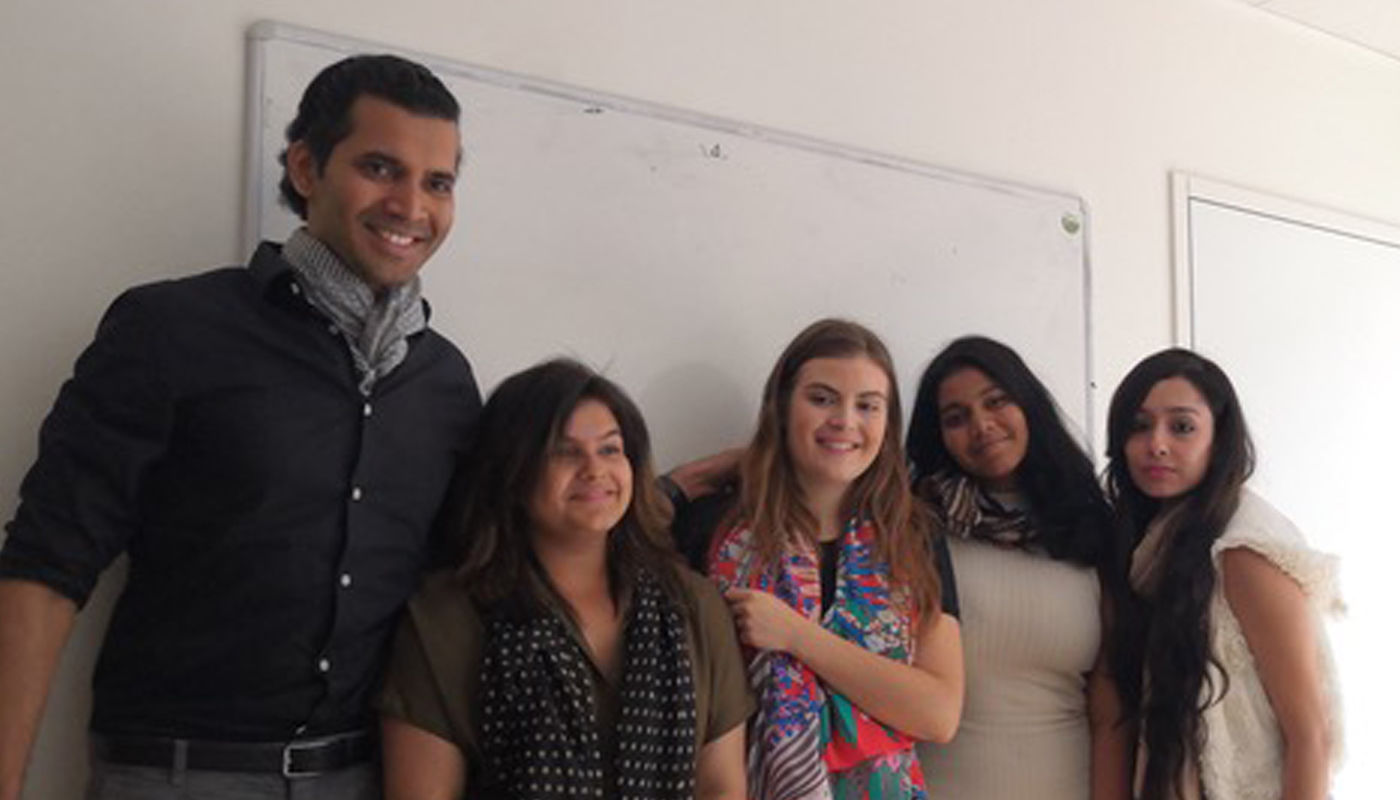 Without a doubt, I had a fulfilling learning experience at IFA, but my reason for studying in France was not limited to its quality institution only.
Discovering Paris as an International Student
I had certain budget constraints as an international student. This made it paramount for me to have a fair idea of budget-friendly ways of exploring the city at affordable prices. Thus, I learned how to save money during my study abroad journey. The city has robust transportation networks — metros, city buses, and tramway lines, making it convenient for me to discover the city. Metro functions from 5:30 a.m. until 12:30 a.m. Sunday to Thursday and until 1:45 a.m. on Friday and Saturday. It is the fastest way to reach your destination, and with a student pass, it is affordable, too. Moreover, Noctilien (night buses) also made it safer for me to explore the city's beauty after rush hour. Somedays, I also pedaled around the city via the Vélib' Métropole system of public bike stations.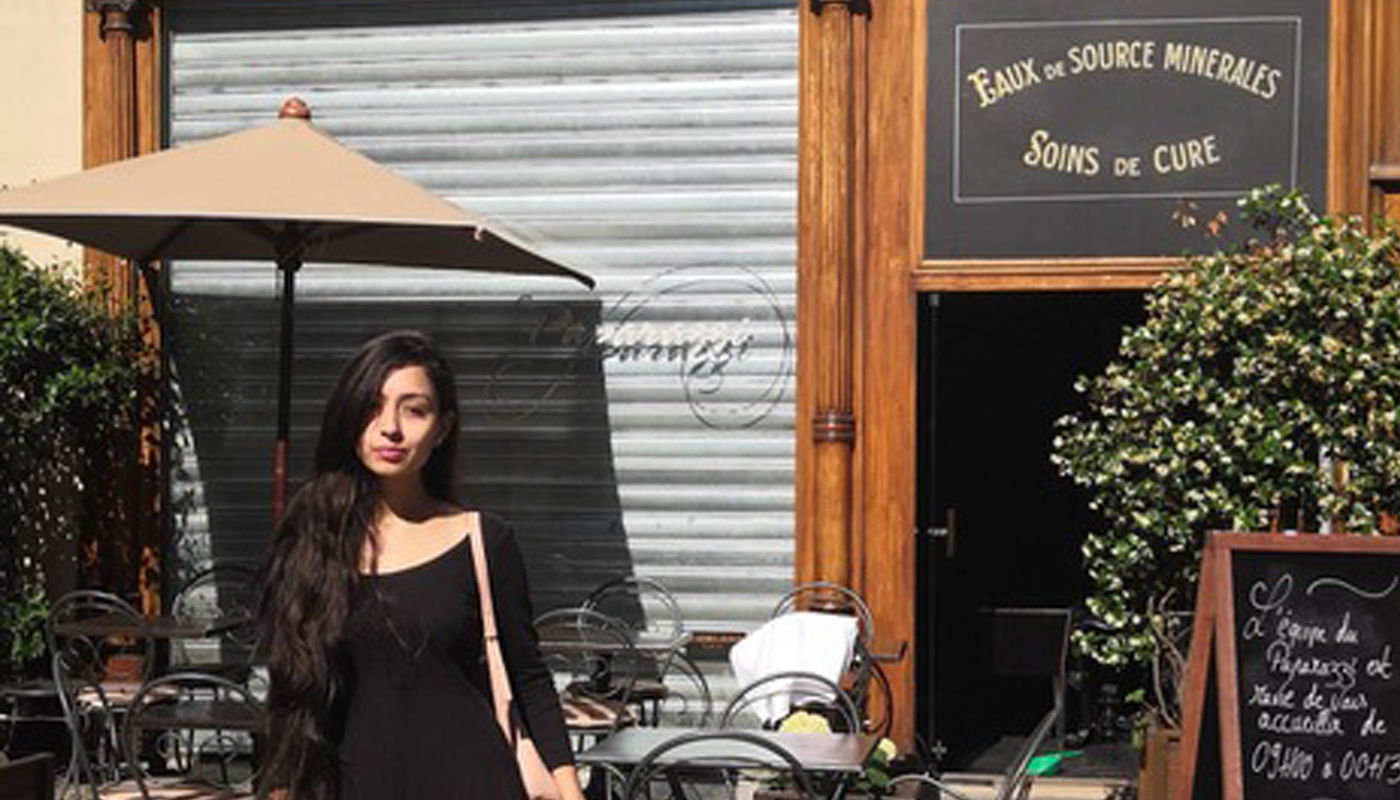 After exploring the city, I visited student-friendly eateries like Charbon Cafe, Café de Flore, and Restaurant Marcel to manage my hunger pangs. Moreover, I knew my time in Paris would be a tapestry of unforgettable moments. I didn't miss capturing these experiences! These mementos are now a tangible reminder of my time in this iconic city long after I have returned home.
Editor's Note: Per QS Best Student Cities 2024, Paris is ranked #6. This highlights that the city is safe for international students.
6 Tips for Students Planning to Study in Paris (Takeaways from Aparajita's Study Journey in Paris)
Deciding your course and planning your finances alone may not make your study-abroad experience seamless. Learn how you can make the most of it before taking the plunge.
Know the Language: Even though English is spoken in Paris, learning French fundamentals can be beneficial. Join language groups or practice with other students; even a few phrases can make your stay more meaningful.
Medical Check-up: Check for the agencies that offer medical check-ups; this will expedite the process of your Carte de Sejour (residency permit). The permit is required to stay in France for up to a year. Some of its categories, however, allow the visa holder to stay for three or four years.
Accommodations: You should research about the cost of living in France

. While doing so, you will discover that you may have to monthly shell out anywhere from 600 to 1,000 Euros (and rising annually), depending on the area and the apartment type. Studio apartments, however, can be an expensive option.

International students can also opt for CROUS-managed (France's Regional Center for Student Services) residences for a safe stay on low rent.

Leverage the Networking Opportunities: Paris is a melting pot of cultures and ideas, making it an ideal place to build a global network. Ensure to attend events, seminars, and workshops related to your field of interest.
Stay Fit: You can feel slightly overwhelmed after moving to a foreign land. So, it becomes indispensable to stay healthy and fit while studying abroad

. Moreover, practice mindfulness — your

mental health

cannot take a back seat.

Accreditated Courses: Pursuing a state-accreditated course will help you to get an employment edge.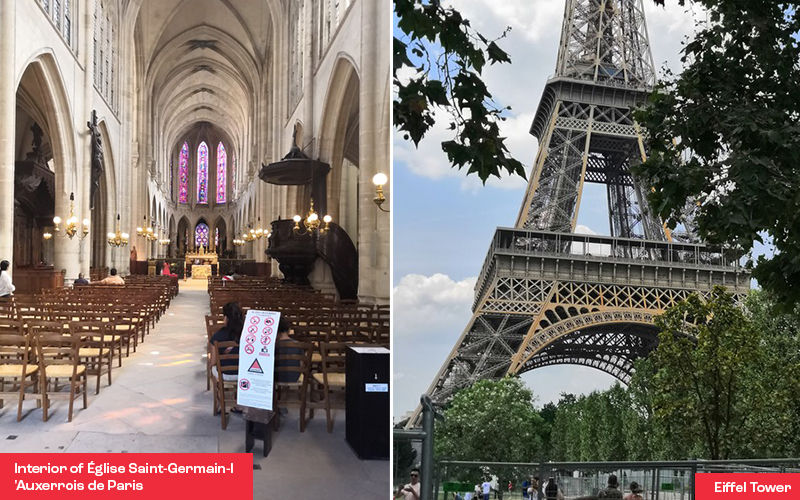 Can't Miss: From art galleries to historical landmarks, the city's every nook and cranny has a story to tell. Set aside time to explore the city's hidden gems.
Conclusion: A Transformational Odyssey
My time at IFA Paris has been a transformative odyssey, reaffirming my belief in the power of education, exploration, and reinvention. From the bustling streets of Indian entrepreneurship to the haute couture avenues of Paris, my journey encapsulates the essence of adaptability, resilience, and the pursuit of excellence. In a nutshell, studying in France was one of the best decisions of my life.