University of Alaska Fairbanks Admission 2023
Fairbanks, USA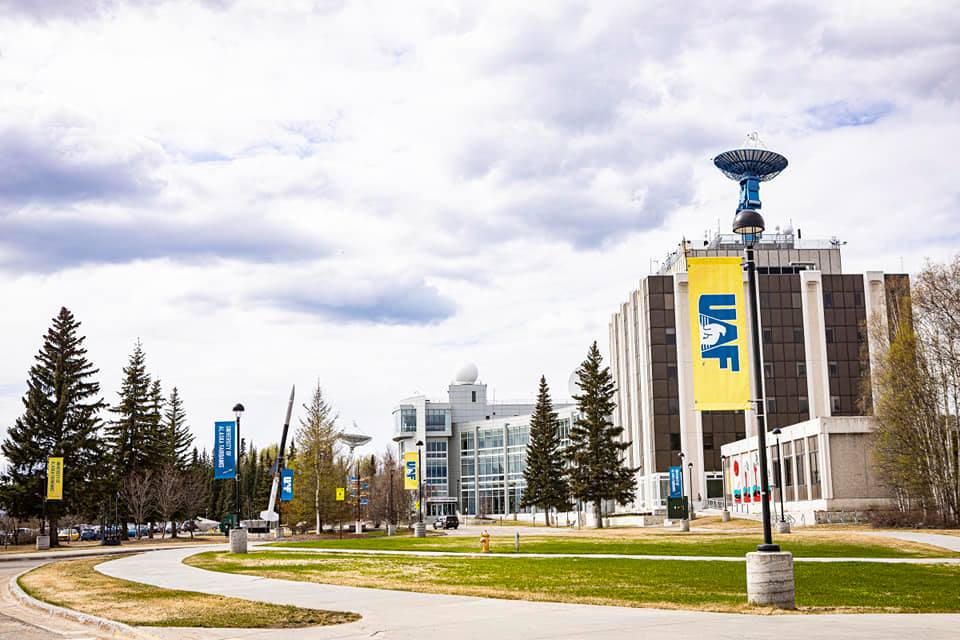 103
No of Courses
Ranking # 467
(QS Top Universities)
Government
University Type
University ranking
The university has ranked at #331-440 as per the 2022-23 National Universities ranking of U.S. News.

The university has a QS World University Ranking of 467 for 2023.

It also has a Times Higher Education (THE) World University Ranking of #401-500 for 2023.
Acceptance rate
The acceptance rate of the university is 67%.
Admission eligibility criteria
Undergraduate
The students must be of at least 18 years of age.

The applicants must have a high school diploma or a GED diploma.

The applicants must have passed with at least 2.5 marks in the 16-credit high school core curriculum.

The cumulative GPA of the applicants must be 2.5.

The applicants are also required to submit their SAT or ACT scores.
Postgraduate
The applicants need a credible bachelor's degree from a well-known institution with at least a cumulative GPA of 3.0 in the undergraduate program and a GPA of 3.0 in their majors.

Some of the courses in the institution also required GMAT and GRE as special criteria.
Documents required
The applicants need to submit official transcripts to the University of their Coursework at the college-level. These transcripts must be provided by an electronic service which is highly secured, or in sealed envelopes from every last attended institution.

The applicants must also provide their curriculum vitae and resume to the university that will include details regarding foreign travel, civic and professional membership, honors, patents, publications, and most importantly, research and work experience.

The applicants must submit a statement regarding their academic goals and their intentions to study a particular program, including their educational qualifications and experience.

The applicants for education licensures or M.Ed. need to submit a self-evaluation essay.

The applicants must submit their recommendation letters that cover their academic work, ability, and character for undertaking graduate study.
Tests required
Popular Courses
Education

Business and management

Econometrics and economics

Finance and accounting

Psychology

Sociology

Geography

Media studies and communication

International studies and politics

Engineering and technology.
How the university evaluates applicants
The applicants in this university are evaluated through their GPA scores, SAT scores, and ACT scores. Good academic records are required by the applicants for admission to the university.
Tips for applying to the University of Alaska Fairbanks
The students must provide a good and credible professional CV.

The students must submit three authentic letters of recommendation.

The students need to keep a check on the admission procedure for getting further details.
Application deadline
The deadline for applying for the courses is June 15 for the fall semester, May 1 for the summer semester, and November 1 for the spring semester.
Acceptance Rate of Top Universities In USA
University of Alaska Fairbanks Admission 2023
Disclaimer
All information provided on this page is for general use and upGrad Abroad is not responsible for any errors or omissions. Any action taken upon the information found on this website is strictly at your own risk.

0