Muskingum University Admission 2023
New Concord, USA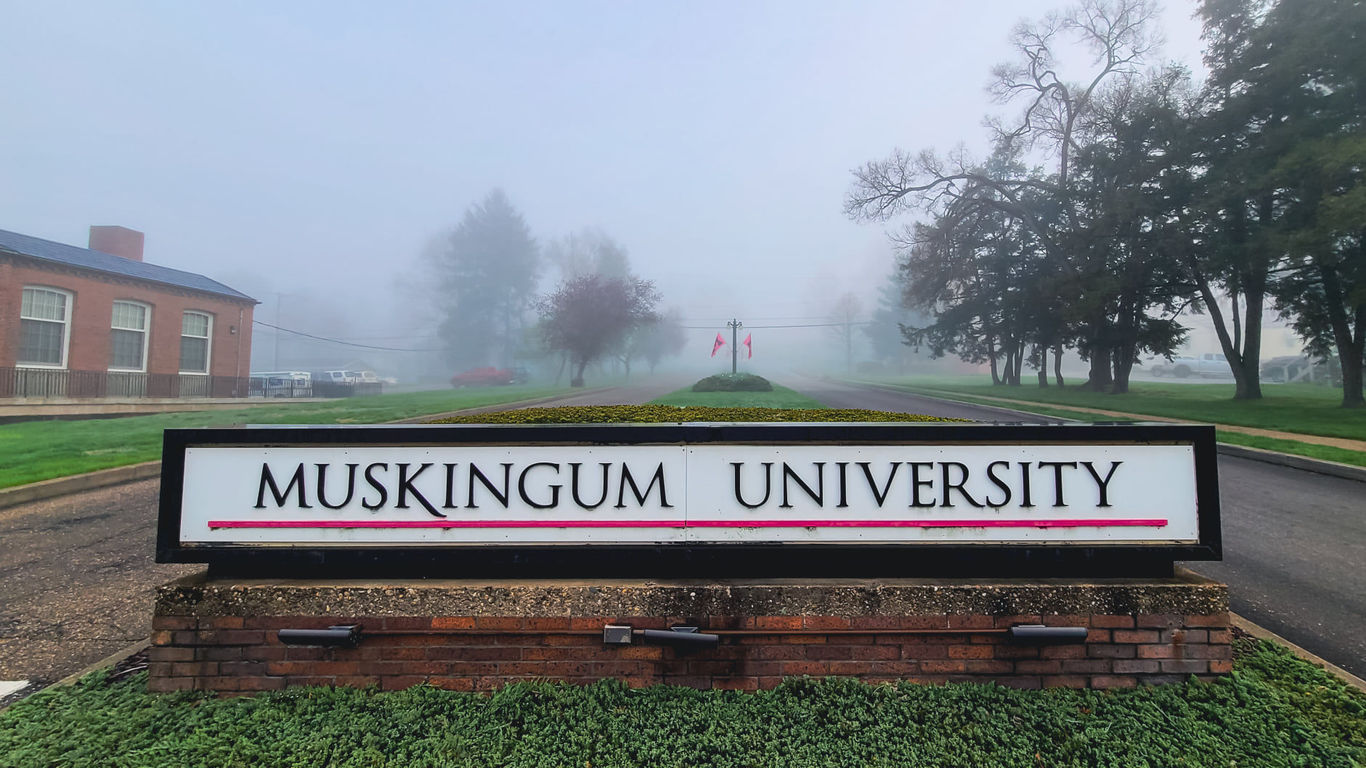 0
No of Courses
Ranking # 46
(USA News)
Private
University Type
Muskingum University Acceptance Rate
University Ranking
The university was ranked at 501-600 in the 2018 THE US College Rankings.

U.S. News ranks it at 46 in its list of Regional Universities Midwest for 2022-23.
Acceptance rate
The acceptance rate at Muskingum College is 86%. A little more than half of the applicants accepted by Muskingum College possess SAT scores between 885 to 1135.
Admission eligibility criteria
A secondary school GPA of 3 or above

A supplementary school record is required, and the authentic school rank is recommended.

Completion of a school's prerequisite curriculum is necessary.

Recommendations are encouraged but not required

A formal demonstration of ability is neither necessary nor recommended.

Results from confirmation exams are necessary.

The Test of English as a Foreign Language (IELTS/ TOEFL) is necessary.

Additional tests, such as Wonderlic, WISC-III, and others, are not necessary nor advised.

The 25th percentile New SAT score is 976, and the 75th percentile New SAT score is 1180.
Documents required
Receipt for the application fee

Passport

Language proficiency score sheet

Statement of financial support;

Letters of recommendation

Motivation letter

Assessment of World Education Services

Letters of recommendation

Health and life insurance

Student visa.
Tests Required
IELTS: Band 6 or above

TOEFL: 61 or higher for UG and 79 or higher for PG

ACT: 22 or above

SAT: 1084 or above
Popular courses
Accounting

Art

Animal studies

Business management

Biology

Communication studies

Chemistry

Criminal justice

Digital media design

Economics

Earth Sciences

History and humanities.
How the university evaluates applicants?
The admission selection procedure is based on the results of the entrance exams as well as the academic records and grades of the applicants. The Minimum GPA ranking and English proficiency test scores are to be met as well.
Tips for applying to the university
To get started on the admissions portal, click "Log in" or "Create an account"

High school transcripts, including the senior class schedule, are to be uploaded after submitting the online application.

ACT/SAT scores are not compulsory, but are recommended for nursing and science scholarships.

Character Reference Letters (optional) and Individual Statements (optional) may be needed.

You should get your admission decision within two weeks after the institution receives all your documents.
Application deadline
Muskingum University offers admission on a rolling basis. Visiting the university website periodically is recommended.
Disclaimer
All information provided on this page is for general use and upGrad Abroad is not responsible for any errors or omissions. Any action taken upon the information found on this website is strictly at your own risk.