book your slot now
upGrad Abroad Global Uni Expo
Talk to University Representatives from some of the Top 500 Universities in the World, receive on-the-spot acceptance and avail instant scholarships of up to 45 Lakhs. Over 50 Universities to choose from across Australia, Canada, Germany, UK, France, Finland, Ireland and the US.
Key Participating Universities
& many more
Get all your queries answered.
Top Universities across Australia, Canada, France, Finland, Germany, UK & US
100+ Programs in Business, Hospitality, STEM & Liberal Arts
Scholarships up to 45 lakhs and Loan & Financial Assistance
Post-Study Work Visa Eligibility with upGrad's Accel Programs
I got the advantage of not preparing for competitive exams for admission to my dream university abroad. During this entire process, everything was taken care of by upGrad. They have indeed become my lifelong study partner.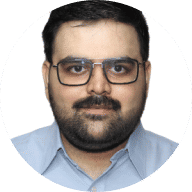 Bharat Rajvanshi
MS Project Management,Clark University, USA
Catch a glimpse of the Global Uni Expo