U.S. News & World Report Unveils Best Countries in 2024
U.S. News & World Report Unveils Best Countries in 2024
Updated on 02 November, 2023
The U.S. News & World Report has released its 2023 edition of the "Best Countries" ranking, offering a comprehensive view of how nations stack against each other in various aspects of life.
Switzerland emerged as the top-ranked country in 2023, showcasing its excellence in various categories. Canada, Sweden, Australia, and the United States rounded out the top five, with each country bringing forth unique strengths and qualities.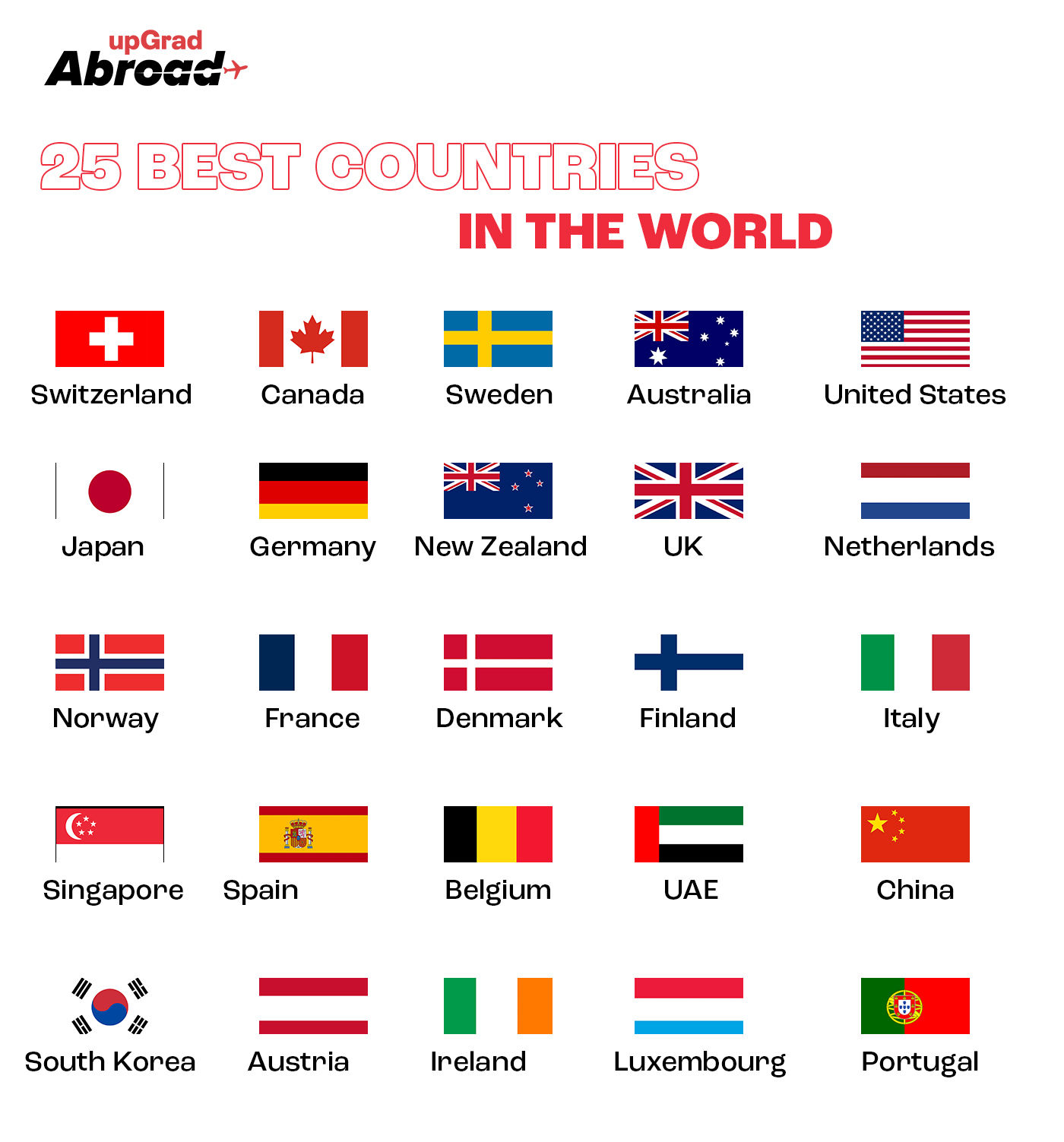 No. 1: Switzerland
Switzerland holds the top spot in the Best Countries rankings for the second consecutive year and sixth year overall. This Central European country excels in 'open for business' parameter and is in the top 10 in four other sub-rankings. It is ranked first in the attribute assessing perceptions of a country's safety.
No. 2: Canada
Canada, the neighbor to the north of the United States, has climbed to the second position this year, surpassing Germany. It performs exceptionally well in agility, ranking at 2, and is also within the top 5 in three other sub-rankings, including quality of life. Canada is recognized for several attributes, including racial equity.
No. 3: Sweden
Sweden, the highest-ranked Scandinavian country, has moved up two spots from its No. 5 position in 2022. It stands out with No. 1 performance in two sub-rankings: social purpose and quality of life. Additionally, it has top 10 finishes in three other categories.
No. 4: Australia
Australia has risen three spots in the overall rankings. This jump places Australia in the top 5, with top 10 finishes in four sub rankings, including an impressive No. 3 in agility. The country is also recognized for being friendly.
No. 5: United States
The United States maintains its position in the top 5. The US excels in three sub-rankings: entrepreneurship, power, and agility, reflecting its status as the world's largest economy and most dominant military force.
This year's ranking included 87 countries and was based on input from over 17,000 global citizens, including business leaders, individuals with college-level education from middle-class or higher backgrounds, and people representing diverse demographics from each country.
The goal was to create a holistic assessment of each nation, taking into account the following 10 key sub-categories:
Entrepreneurship

Quality of Life

Social Purpose

Cultural Influence

Open for Business

Adventure

Power

Heritage

Agility

Movers